Archive for August, 2018
So, this is really cute.  Elizabeth and James have known one another for a long time—since high school at Ardry Kell, in fact.  As it turns out, Elizabeth's brother and James were on the same high school hockey team.  When James broke his hand and had to sit in the stands during one of the tournaments, he ended up sitting with Elizabeth since their families were already close to one another.  The attraction between James and Elizabeth was immediate.
It was Elizabeth who initiated the first date.  They went to see Johnny Depp in Alice in Wonderland at The Arboretum and enjoyed the date so much that Elizabeth informed James that he had to take her to prom.  Fortunately, he had no problem with that plan, and they've been together ever since.  What Elizabeth loves so much about James is his go-with-the-flow attitude and quick sense of humor; James found himself drawn powerfully to Elizabeth's confident personality.  Having spent some time with these two, I can tell you that they're the most perfect match—fun and charming, but also so kind and so selfless with one another.
As is wont to happen with the deeply-smitten, the conversation between Elizabeth and James turned eventually toward the topic of marriage.  Elizabeth really wanted to talk about things—a ring, for example—but James wanted nothing to do with it.  Not because he wasn't all-in on the idea, but because he knew it was a mission he wanted to complete solo.  One Friday after work when he was supposedly working late, James visited a family friend who worked at Ballantyne Jewelers.  He quickly found a setting he liked, and then he filled it with the perfect diamond.  It's exactly the ring that Elizabeth would have wanted, and James chose it on his own.
Once he had the ring, James stowed it at this parents' place to keep it out of Elizabeth's range.  Three weeks later, Elizabeth's family drove in from Charleston to spend Thanksgiving at James's dad's place in Waxhaw.  After a busy morning of prepping for the Thanksgiving feast, the whole family stepped out onto the back porch to relax and take some family pictures.  James recommended taking some shots under a palm tree in the backyard, and as soon as he and Elizabeth were in place, James dropped to one knee.  Of course, he had stashed the ring in his sock, but as it happened, he dropped to the wrong knee, and his sock was out of reach.  Once he rearranged himself and retrieved the ring, he asked, and she said yes.  They celebrated with their families over a beautiful Thanksgiving dinner.
I can't possibly express how excited I am to see these two get hitched this afternoon.  We had so much fun during the engagement shoot at Camp North End, and it yielded one of my very favorite engagement shots ever—Elizabeth and James kissing in silhouette in front of the Charlotte skyline.
I'm so excited for you guys.  See you soon!*
*This was originally scheduled to post this past Saturday morning, the day of Elizabeth and James' wedding, but my blogging program decided to get all wonky on me. All is back to normal, and the wedding was incredible! More from that beautiful day soon!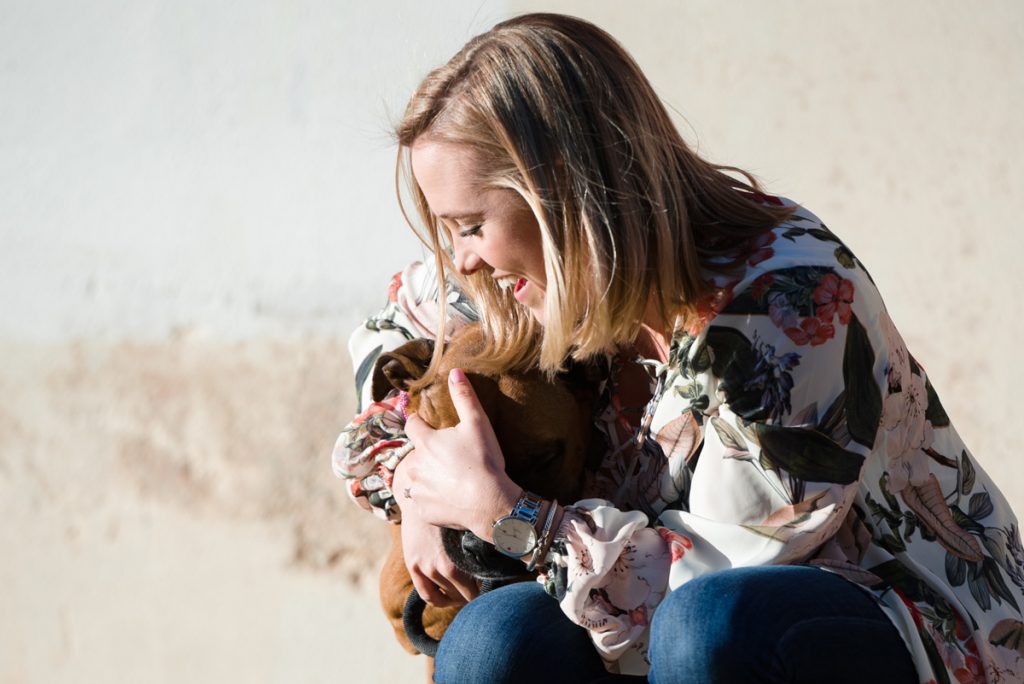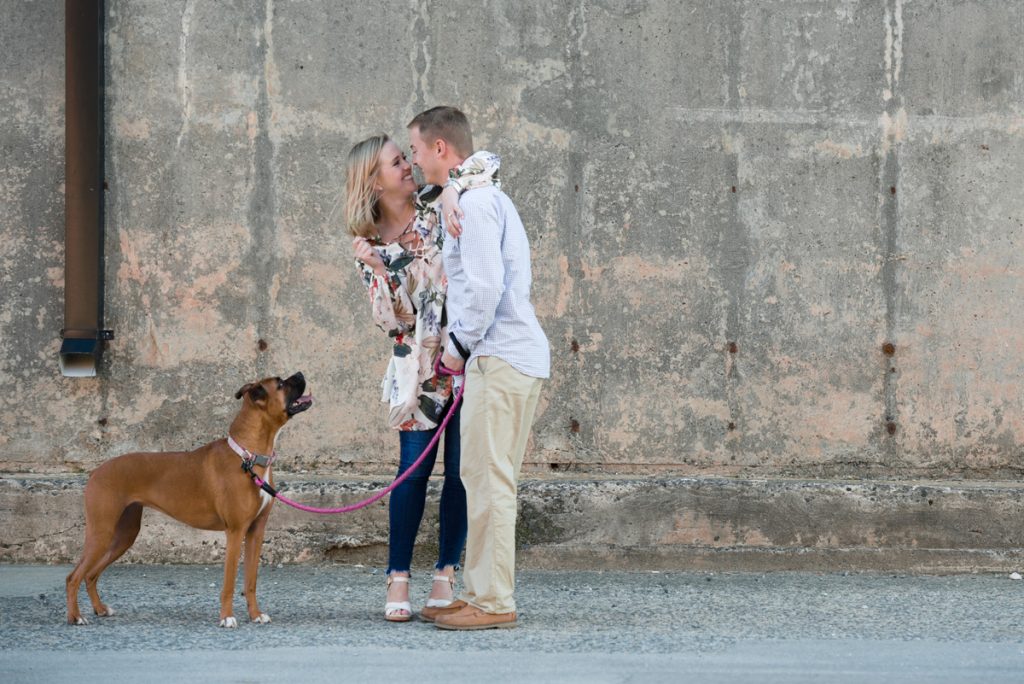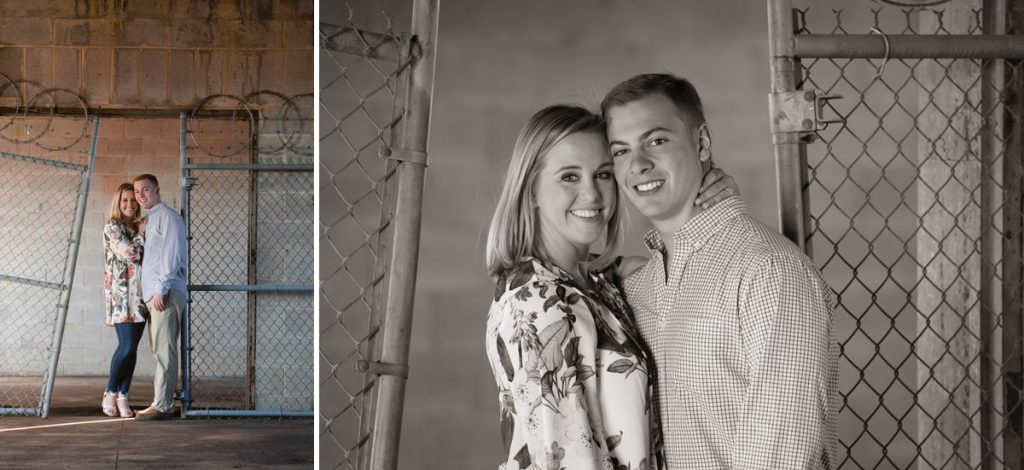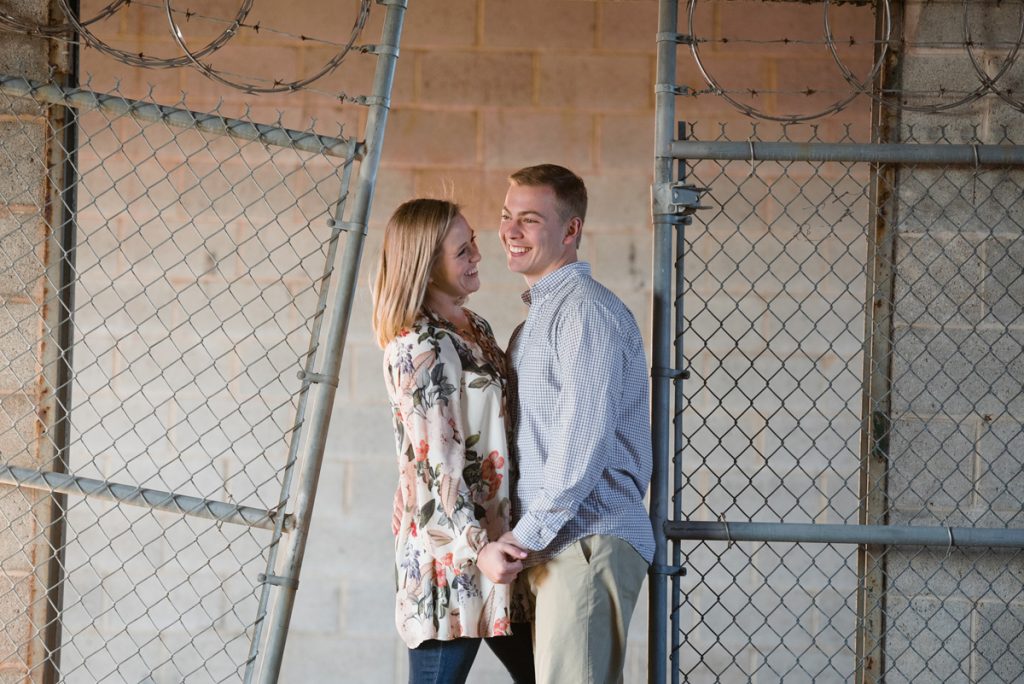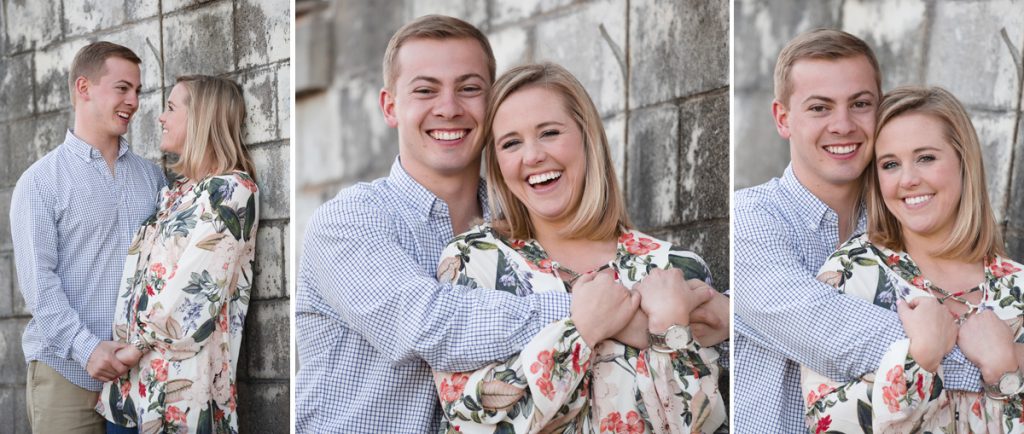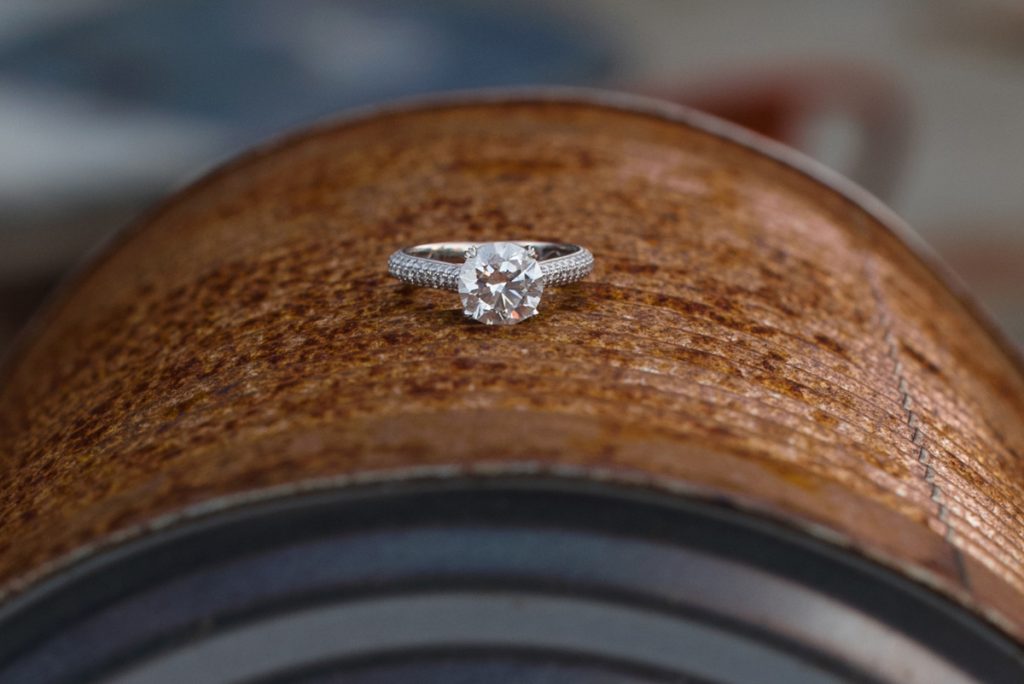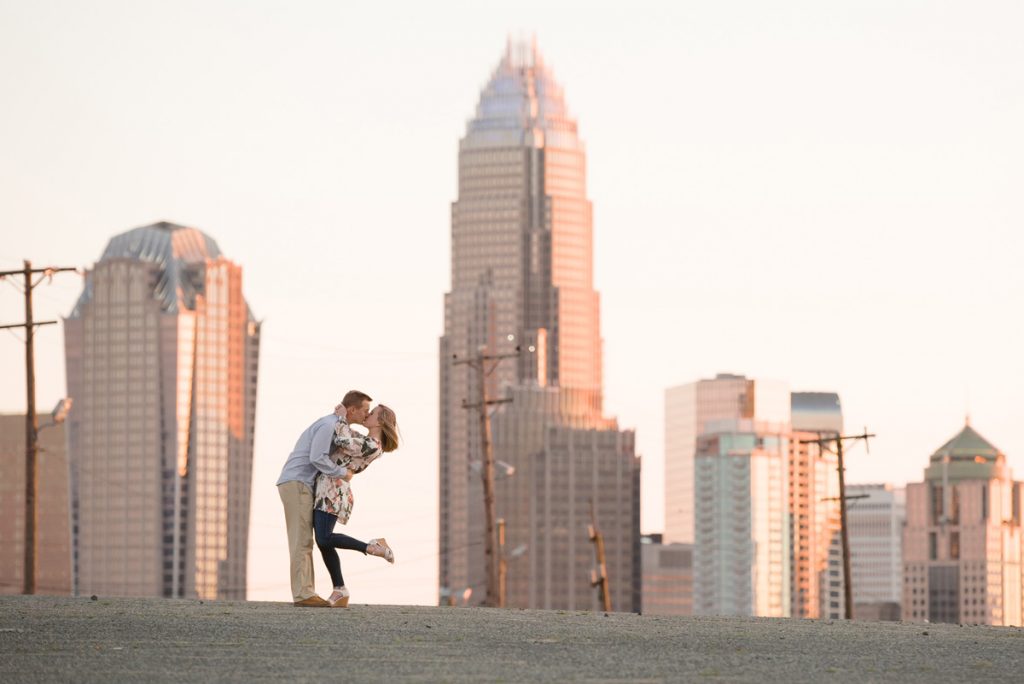 Ana met Will in the winter of 2015 during one of her trips to Charlotte as a flight attendant.  They knew they liked one another immediately, so they scheduled an official date in the upcoming weeks.  Their first date took place at Not Just Coffee in the 7th Street Market.  They talked about everything under the sun, and then decided to extend things with a trip to the Carolinas Aviation Museum.  Things went so well that Ana changed her flight home so she could also have dinner with Will, even though doing so meant an hours-long bus ride back to her home in Maryland.  After just a few months of dating, it was as though they'd known each other for years.
When Will made the decision to propose, he knew it all had to go back to where he and Ana had started to forge their connection, Not Just Coffee.  His plan was to do the deed first thing on a Saturday morning, but he was so excited to get on with things that they ended up at the 7th Street Market on Friday night instead.  After the proposal, Ana and Will hit some of their favorite uptown spots, including Fahrenheit and Stoke.  The ring was just what Ana wanted to accommodate her busy lifestyle: a simple solitaire diamond set low in a four-prong setting.
For the big day, Ana and Will toured several sites, but they finally settled on Morning Glory Farms.  They felt at ease there and knew that the location would provide the beautiful backdrop they wanted.  As a photographer, I love working at Morning Glory Farms.  It's quaint and neat and surrounded by blooming farmland.  One of my favorite backdrops on the site is the Bridal Cottage, which has these beautiful, light-toned interiors with tons of great surfaces to shoot against (especially helpful for bridal details) and a gorgeous stone exterior.  The wedding site itself is stunning.  The bride makes her entrance into the ceremony area through double-hung antique doors, down a bricked path that curves through the woods, and then opens into a lovely spot overlooking the pond.  It's like the place was designed with photography and peace in mind, in equal measures. It's like you could fill the venue with any amount of detail and everything would look perfect, no matter what.
One of the moments I love most from this collection of photos is the pair of first look portrait sessions I did with Ana, one with her dad, and then one with Will.  Once Ana was dressed and ready, I directed her dad to a beautiful meadow adjacent to the Bridal Cottage and asked him to stand with his back turned.  Ana made her approach, looking totally amazing by the way. When her father turned around he looked like his heart might actually burst.  After a few portraits of Ana and her bridesmaids, we headed up the gravel road to the ceremony site for her first look with Will (also precious). Then we roamed the property capturing images in a few more gorgeous spots before getting everyone tucked away until the ceremony began.
For their honeymoon, Ana and Will headed to Hawaii, where they surfed, snorkeled, drank local craft beers and hiked a volcano.
I had such an amazing time working with these two.  I'm so delighted to have been a part of their wedding day. An enormous thank you to my second photographer, Laura, for contributing her lovely images to Ana and Will's wedding collection.
Event Planner: Caroline Emmons of Mint to Be Weddings
Ceremony and Reception Venue: Morning Glory Farm
Ceremony Officiate: Rev. Dr. Patrick Malloy
Hair and Make-up: Jennifer Abercrombie Beauty
Floral Design: Ribald Florals and Events
Catering: Best Impressions Caterers
Cake Artist: Icing on the Edge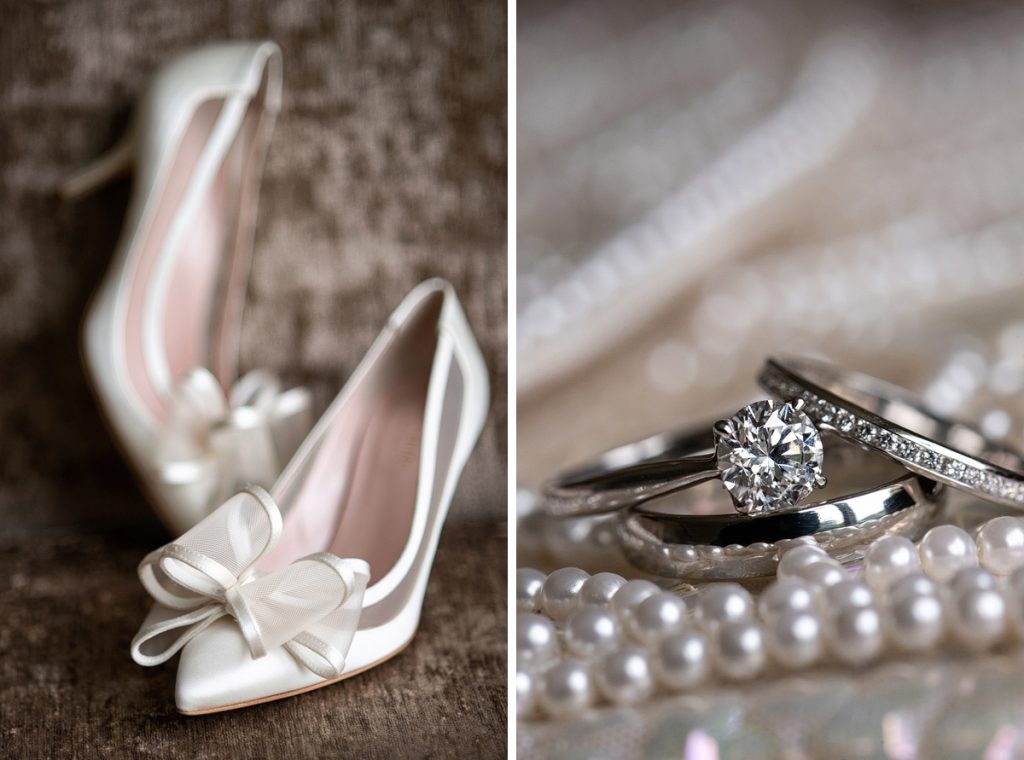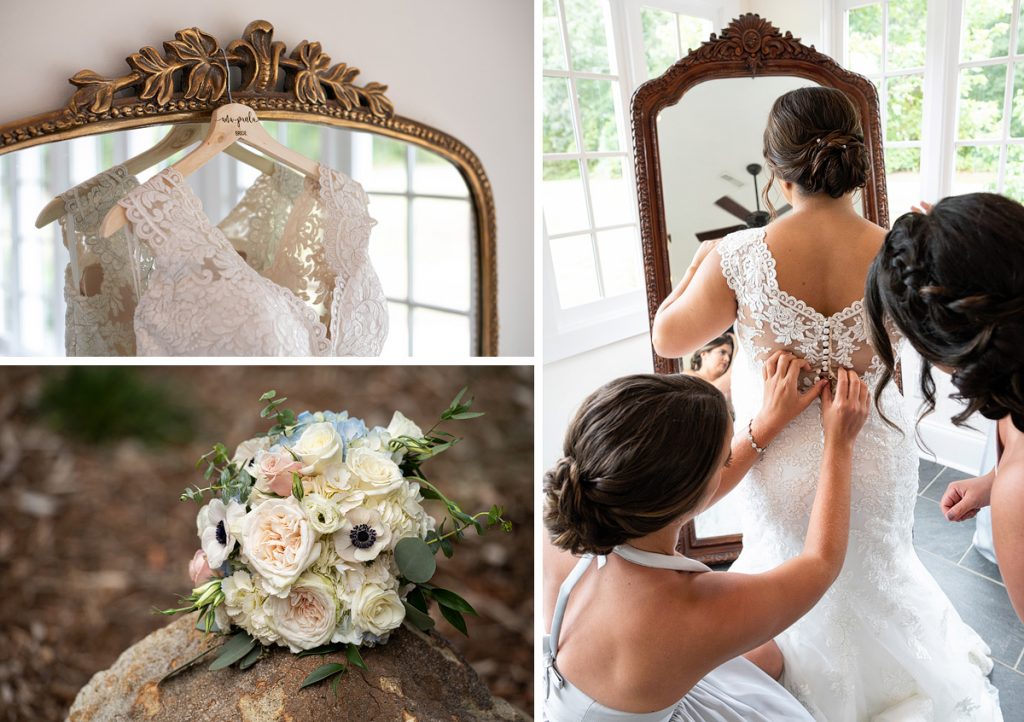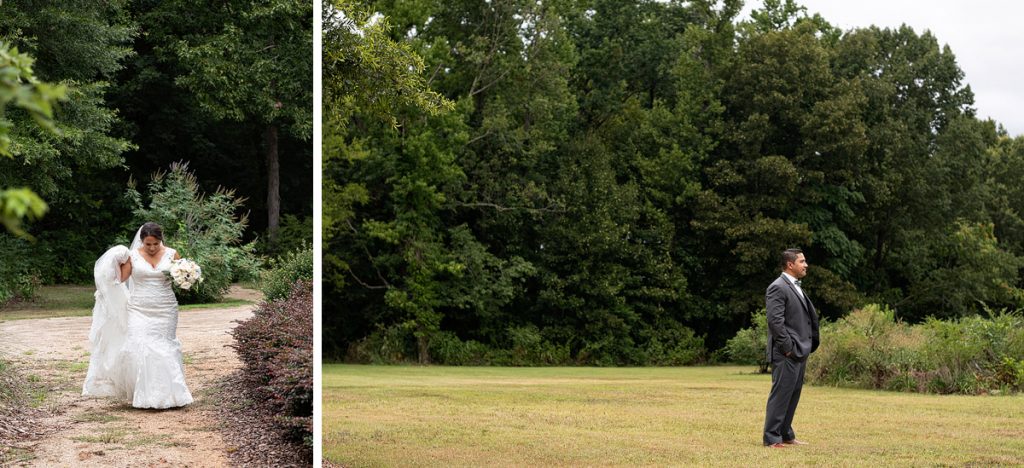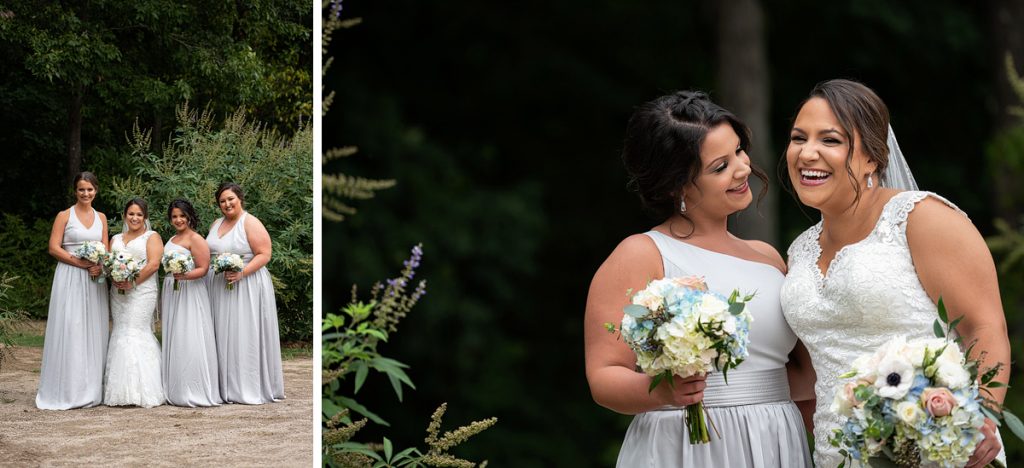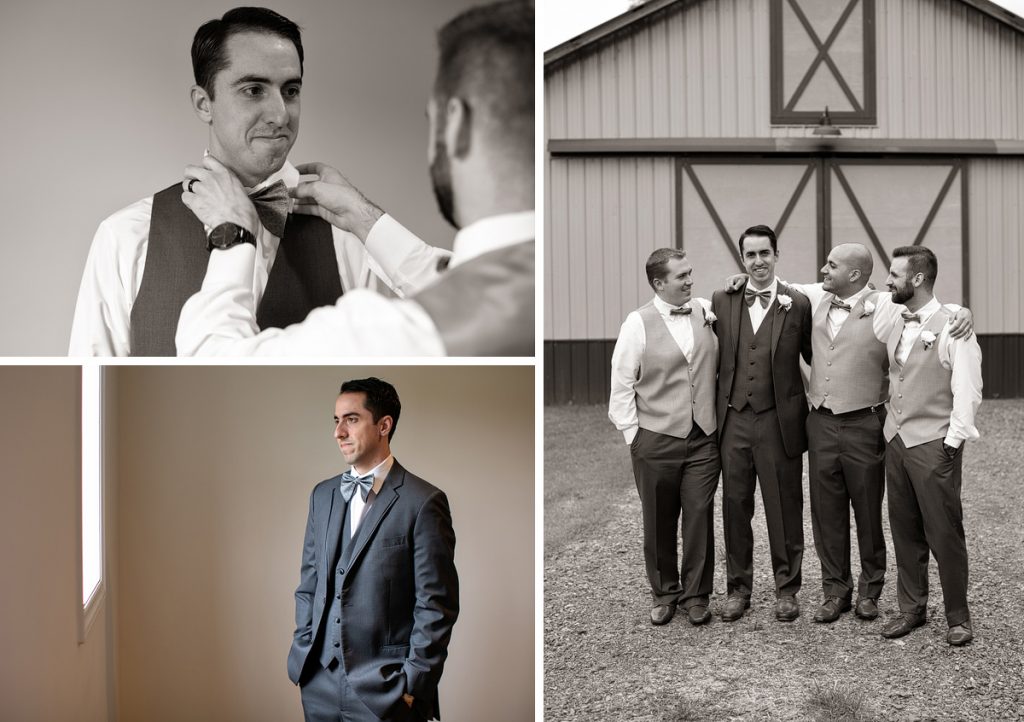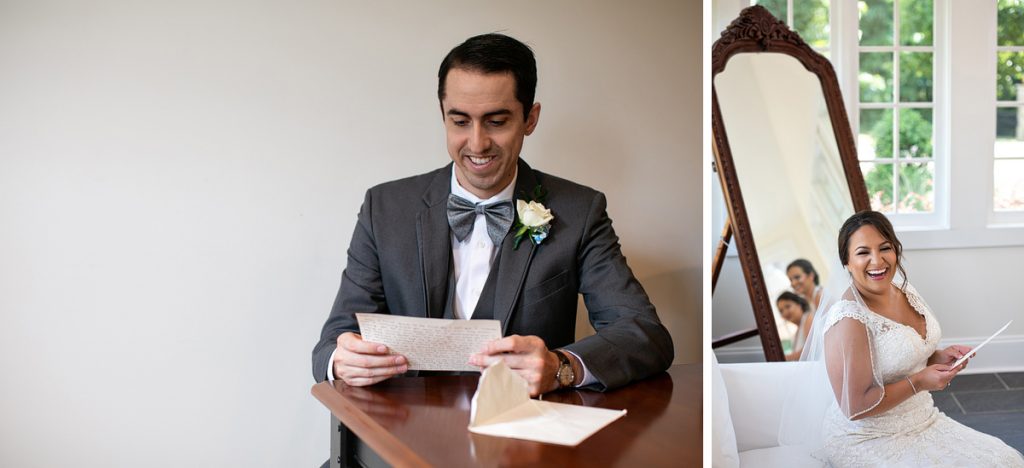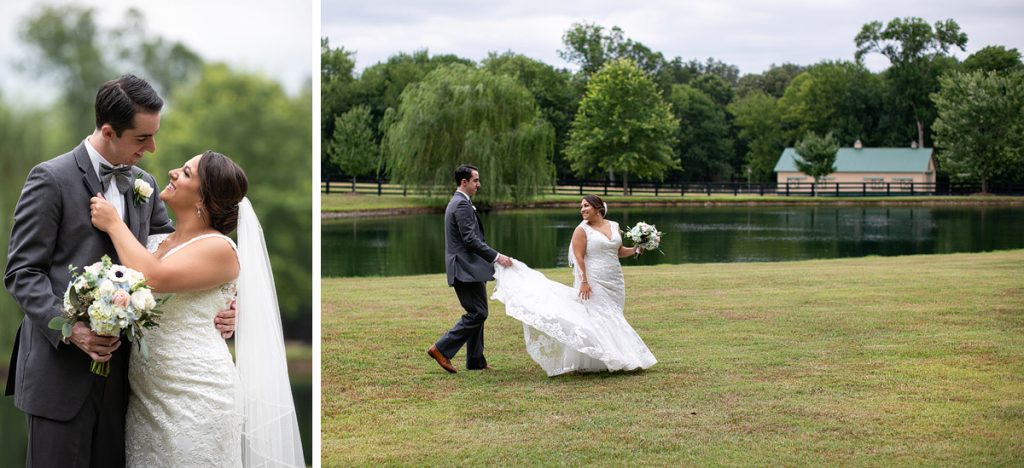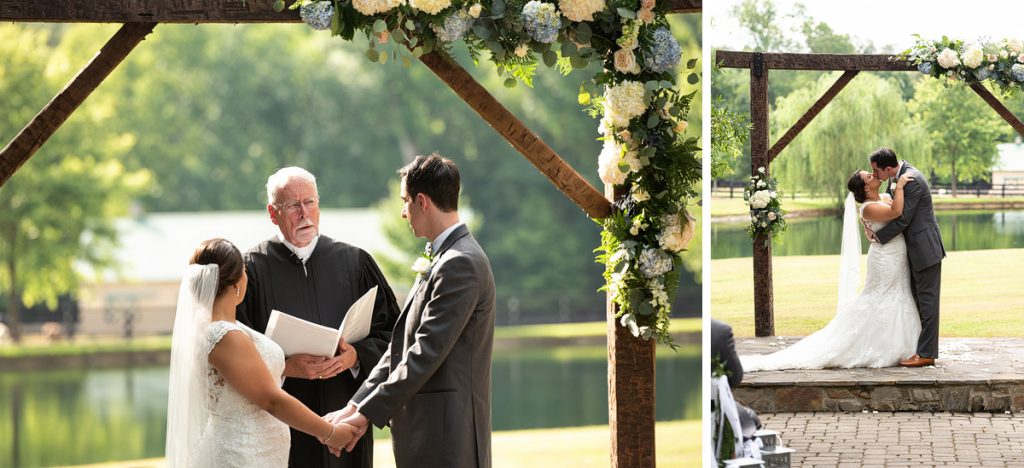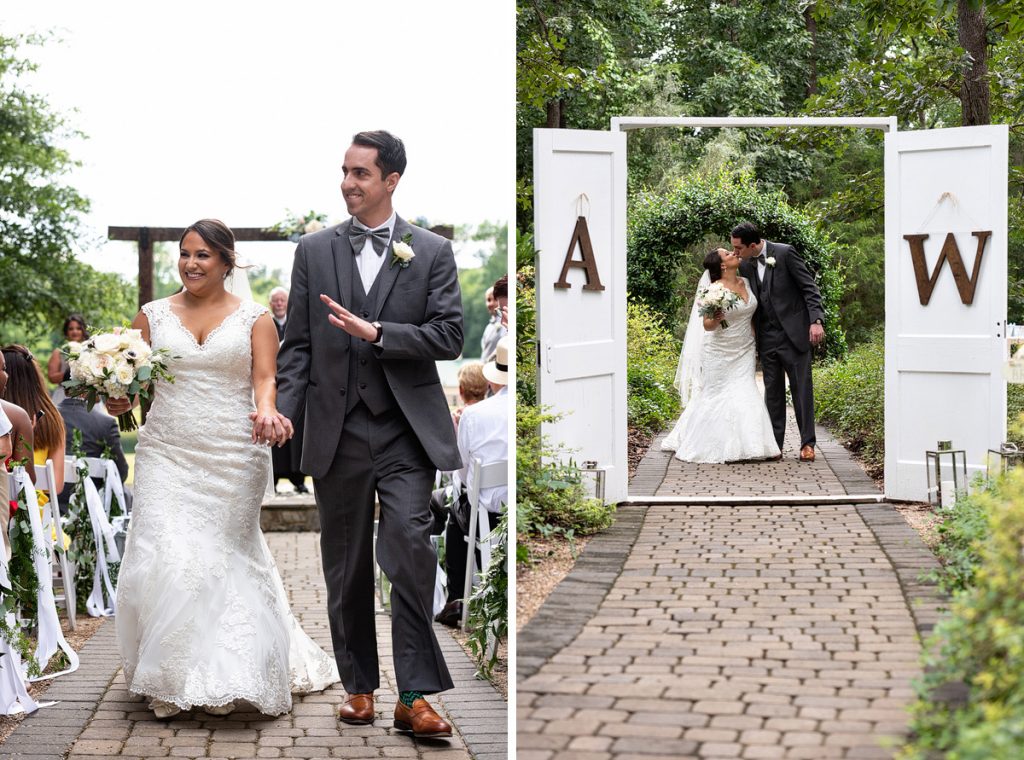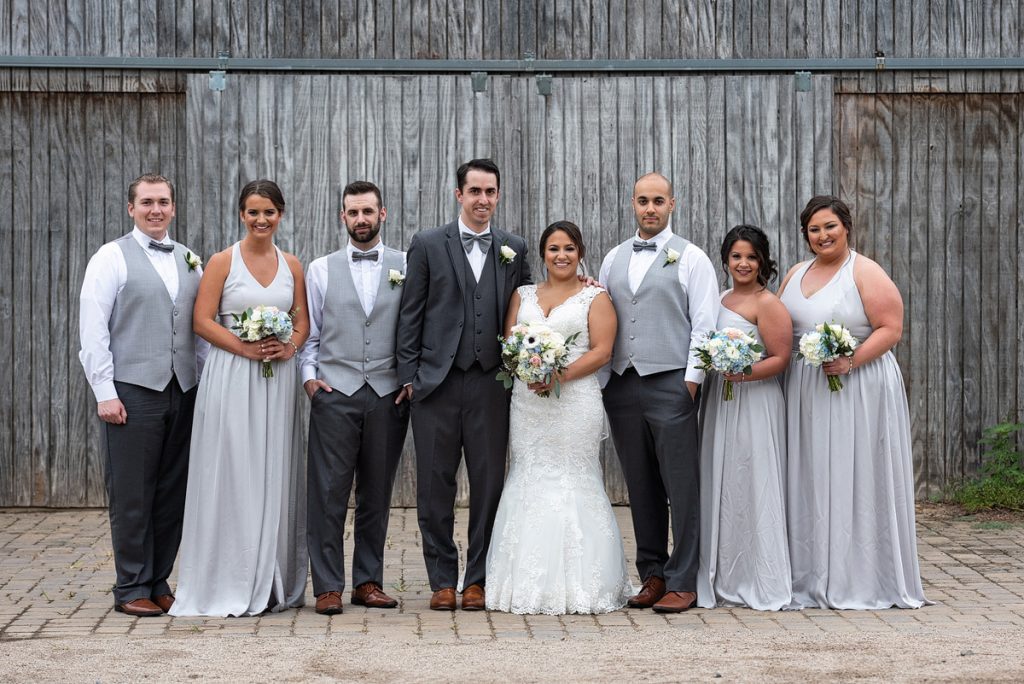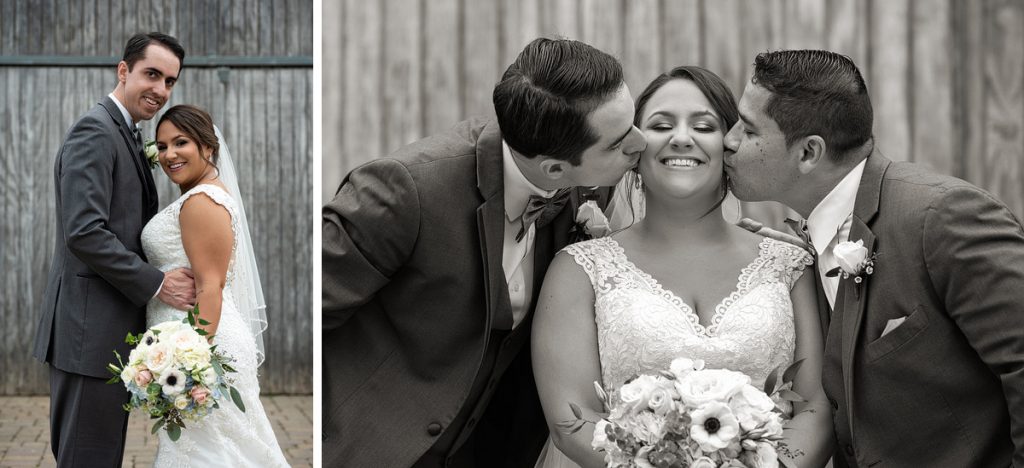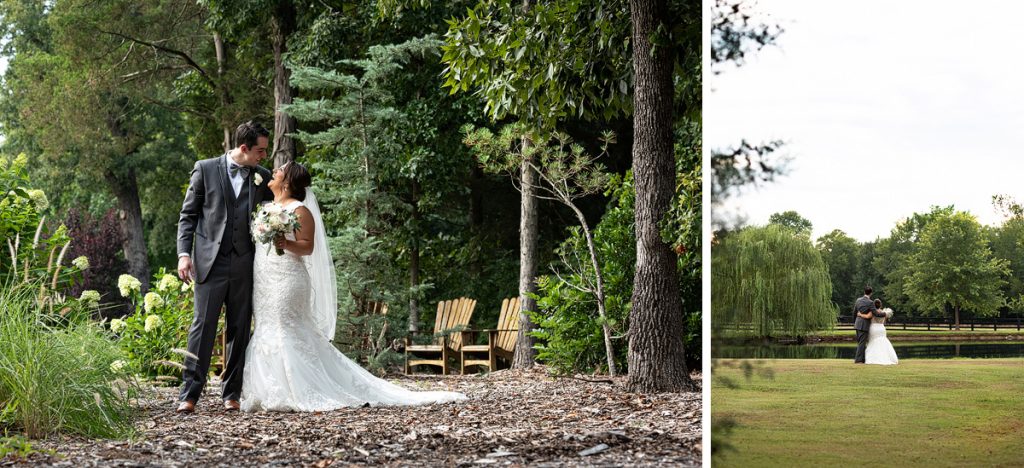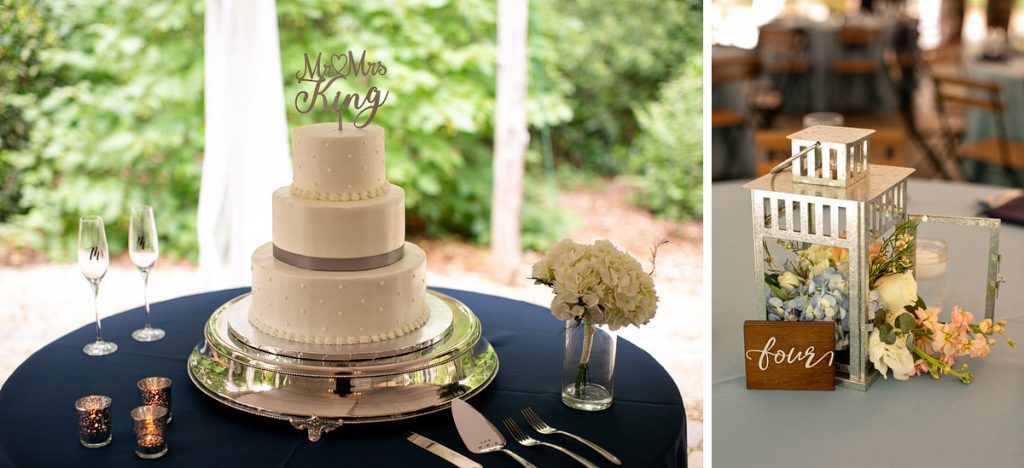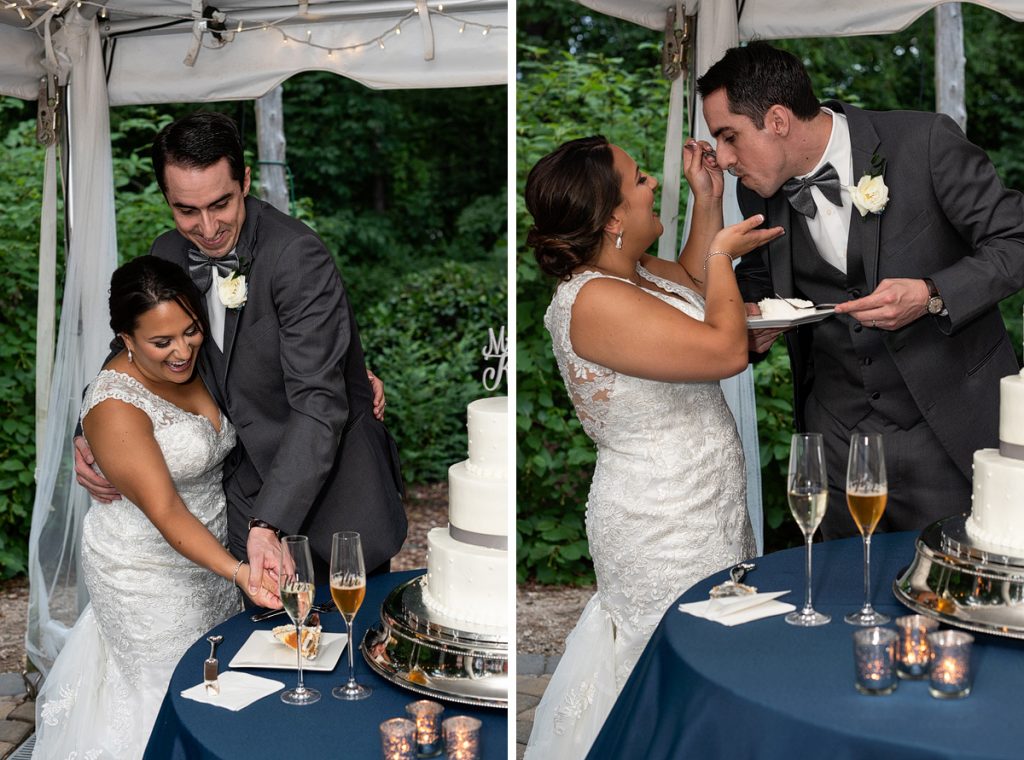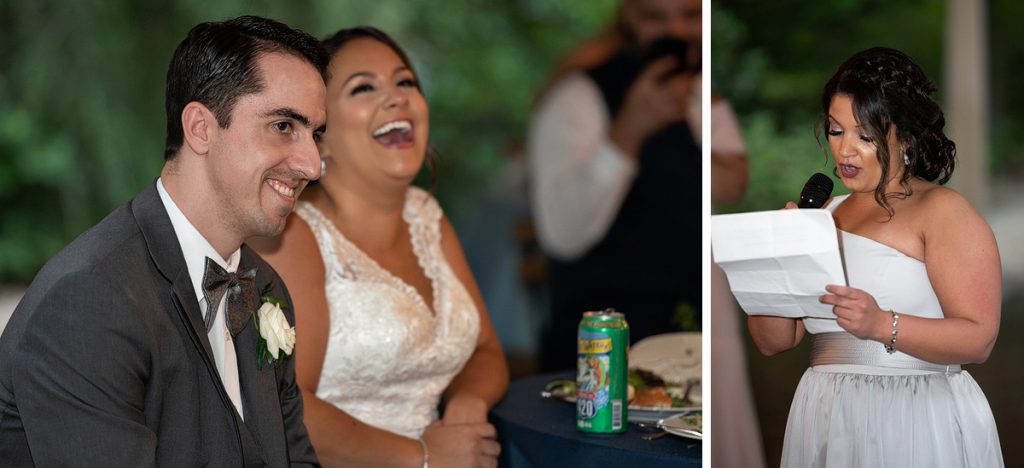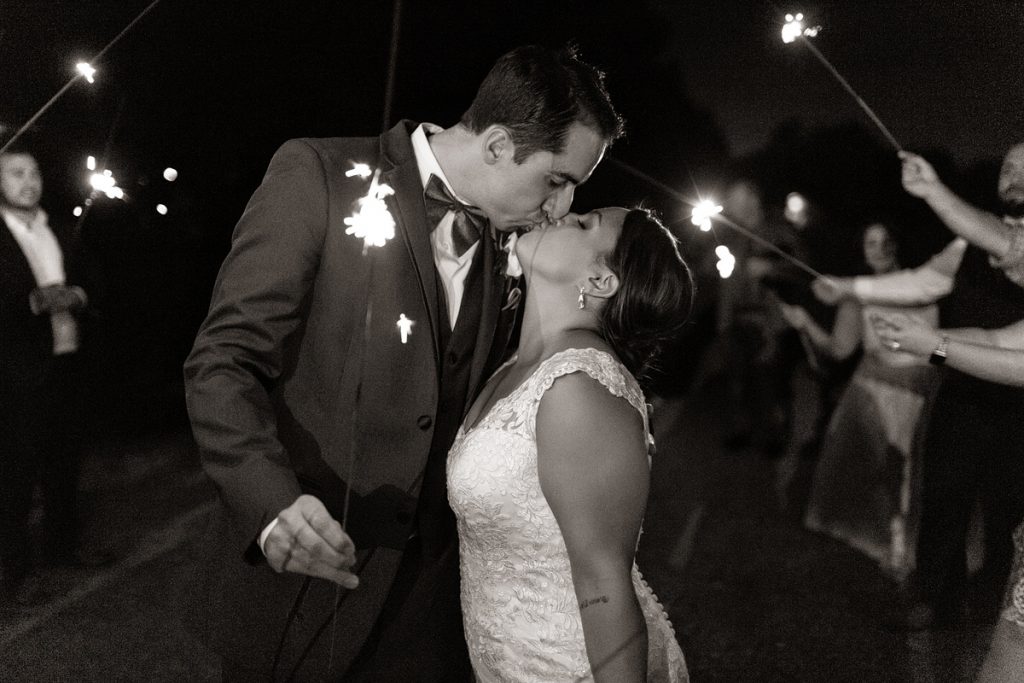 Samantha and William met in 2012, while both were students at Appalachian State University.  Samantha's sister was also living locally, and her boyfriend just happened to be William's roommate.  This put Samantha and William in pretty regular contact, but although there was an attraction from the get-go, it took William some time to act on the growing crush he'd secretly been fostering.  They'd been friends for over a year before William decided to take matters into his own hands.
Their first date was a fraternity Valentine's Day function, and their second came just a week later at the Game Keeper for Valentine's Day itself.  During their first outing together, Samantha wasn't even totally sure she was on an actual date, but William quickly showed her that she was, revealing to her a sweetly romantic and gentlemanly side she'd never seen before.  After the second date, things quickly fell into place, and they've been together ever since.  As the days and weeks passed, Samantha found herself falling in love with William's genuine kindness and humble nature; William was drawn powerfully to Samantha's infectious smile, and to the aura around her that he could feel reeling him in.
When William made the decision to propose, he made sure that the occasion was contained within one of their favorite periodic rituals, a weekend getaway at his grandmother's home on Dewees Island, SC, near Charleston.  Fortuitously, William's grandfather and uncle had just put the finishing touches on a memory garden at the house, and William knew that's where he wanted to propose.  Before the trip, William made sure he had all the pieces in place: he planned a delicious dinner, lined up two photographers (one of whom would be using a drone), and made sure he had Samantha's favorite champagne on hand.  Everything was set for William to propose at sunset over drinks in the memory garden.
So they got up that day, and William told Samantha the agenda for the day.  This immediately tipped her off, since agenda-driven days aren't really William's thing.  In the late afternoon, they went for a dip in the ocean, and that's when William heard Samantha cry out in pain.  She came hobbling out of the surf with a foot bloodied by some stinging sea creature.  The pain was bad enough that William asked if she wanted to go to the ER, but Samantha refused, understanding that she'd probably miss her own proposal if she sought medical attention.  So she got dressed with William's help and the two went for their drink at the memory garden.  The rest is history.
The ring William used to prose, he designed himself.  After coming up with a couple of concepts, he asked Samantha's mom to weigh in on which one she thought Samantha would like best, and then he made his choice.
For our engagement shoot, we met up at the Dairy Barn in Fort Mill.  We spent most of our time in the field trail area.  William and Samantha were loving and adorable the whole time, and I have to say that one of my favorite photos ever—the Westley and Buttercup shot—came from this session.  Thanks for making that happen, you two.