Archive for September, 2018
Sam and Will met at my Alma Mater, Appalachian State, in 2012 and knew one another for over a year before Will worked up the nerve to ask Sam out, using his roommate as an intermediary.  Each great love charts its own course, and a few years later Will was asking Sam to marry him.  You can read more on that adorable story here. I enjoyed getting to know these two better during their engagement session at the Dairy Barn. By the time we got to their wedding day last month, I felt like we were old friends. I'm so grateful that they chose me to capture all the excitement of their celebration.
The wedding weekend started off with the rehearsal dinner at Triple C Brewing's new Barrel Room–such a beautiful space!  I don't always shoot the rehearsal dinners, but I truly enjoy them and they give me the opportunity to put faces to the names I've been hearing for months–so helpful for a good flow on the wedding day.  The most endearing thing I observed on this night was the intimacy of Will's brothers' interactions with Will and with Sam.  Will's three younger brothers obviously loved and looked up to him, and they had also clearly taken Sam in as one of their own.
The wedding was at Christ Church in Charlotte, the reception at Myers Park Country Club.  The venues were chosen for their ease and convenience, and because the groom grew up attending both on a regular basis.  Minimizing stress was a big factor for both Sam and Will, and their familiarity with both venues was a huge plus.  For me, shooting at Christ Episcopal was a gift, too.  There are so many places, both formal and informal, to shoot my pre and post-ceremony portraits.  Two of my favorite tidbits from this wedding were the first looks with both Will and Sam's father.  I captured Will and Sam's first look in the church sanctuary, and then I arranged the first look between Sam and her dad outside in the garden.  Two very sweet moments.
After the ceremony, everyone loaded into a trolley and made their way to Myers Park County Club for a few more photos.  The club always looks fantastic, but the set-up for Sam and Will's wedding was a little different than what I've seen in the past.  The tables were set in long rows, like banquet tables, not separated into thirty independent islands.  I thought it was the perfect way to design things for a crew that was clearly as close as this one was.  For their first dance, Sam and Will danced to Stand By Me, a song both of them love.  They'd taken a few lessons before the wedding—always a plus—and I cherish the images I shot of them on the dance floor.  My heart melted when Will held Sam's face in hands and kissed her after the dance. Split Second Sound took the reigns from there and kept things hopping for the rest of the night.  Those guys were incredible!  At the end of the evening, Sam and Will's guests prepped for their sparkler exit while the newlyweds savored one final dance in the ballroom by themselves.
For the honeymoon, Sam and Will headed to Aruba for some fishing, diving, sunbathing, and midnight dancing.  So thrilled I was able to spend such an extraordinary day with these two.
Ceremony Location: Christ Church Charlotte
Reception Location: Myers Park Country Club
Reception Coordinator: Jessica Knavel of Myers Park Country Club
Floral Design: The Blossom Shop
Cake Artist: Suarez Bakery
Hair & Makeup Artist: Cali Stott Artistry
Bridesmaids Dresses: Poffie Girls
Tuxes: Joseph A. Banks
Reception Lighting: Wink Lighting
Transportation: Sunway
Many thanks to my second photographer for the day, Emily, for her beautiful contributions to Sam and Will's wedding collection.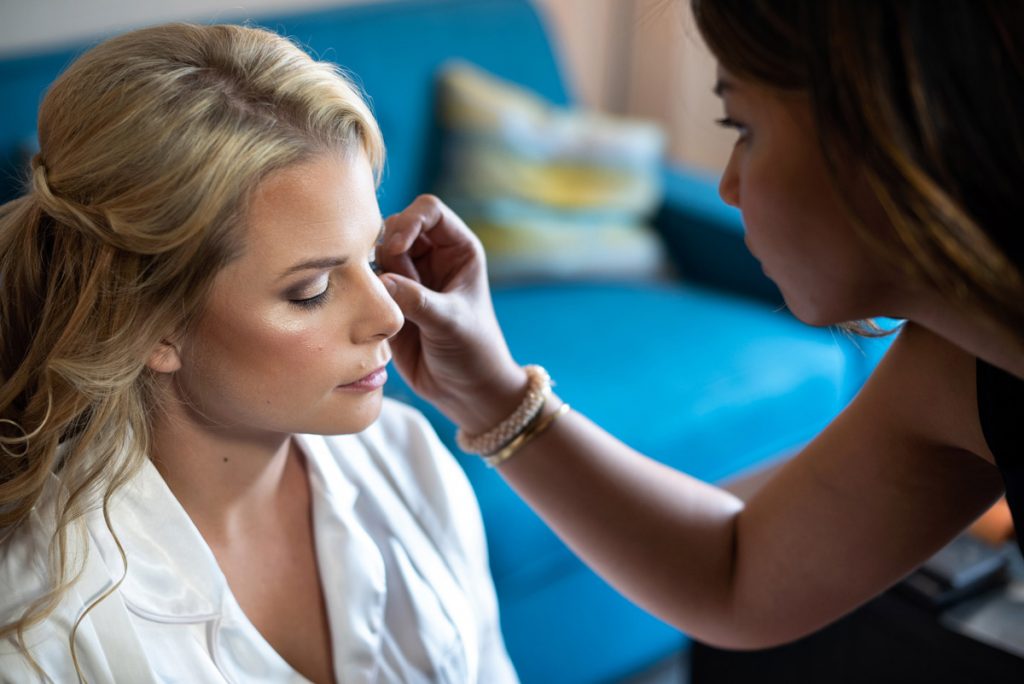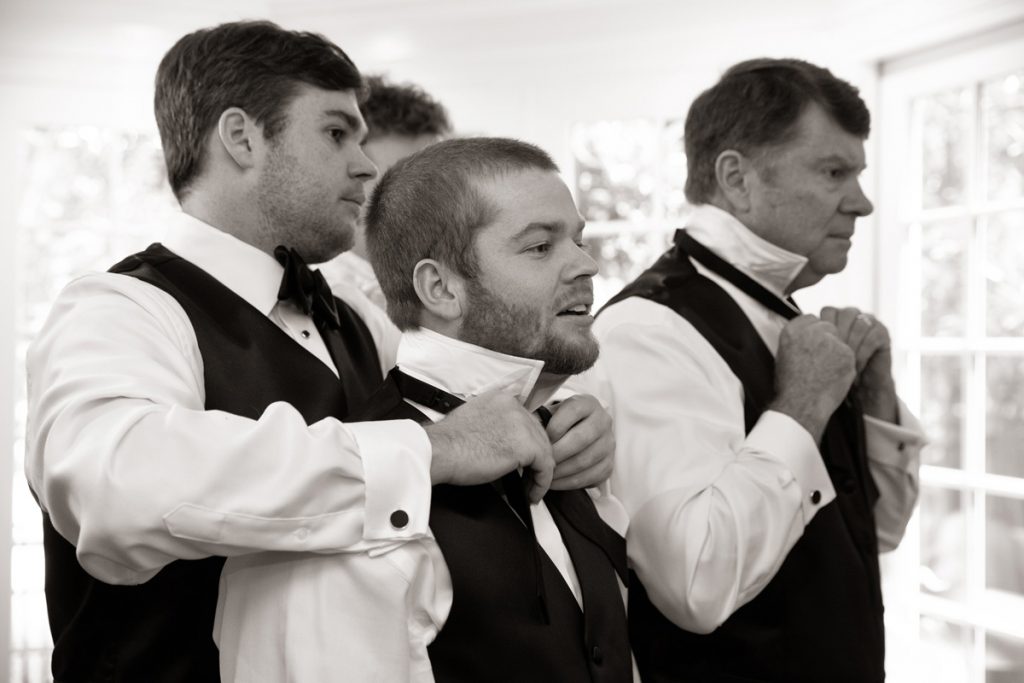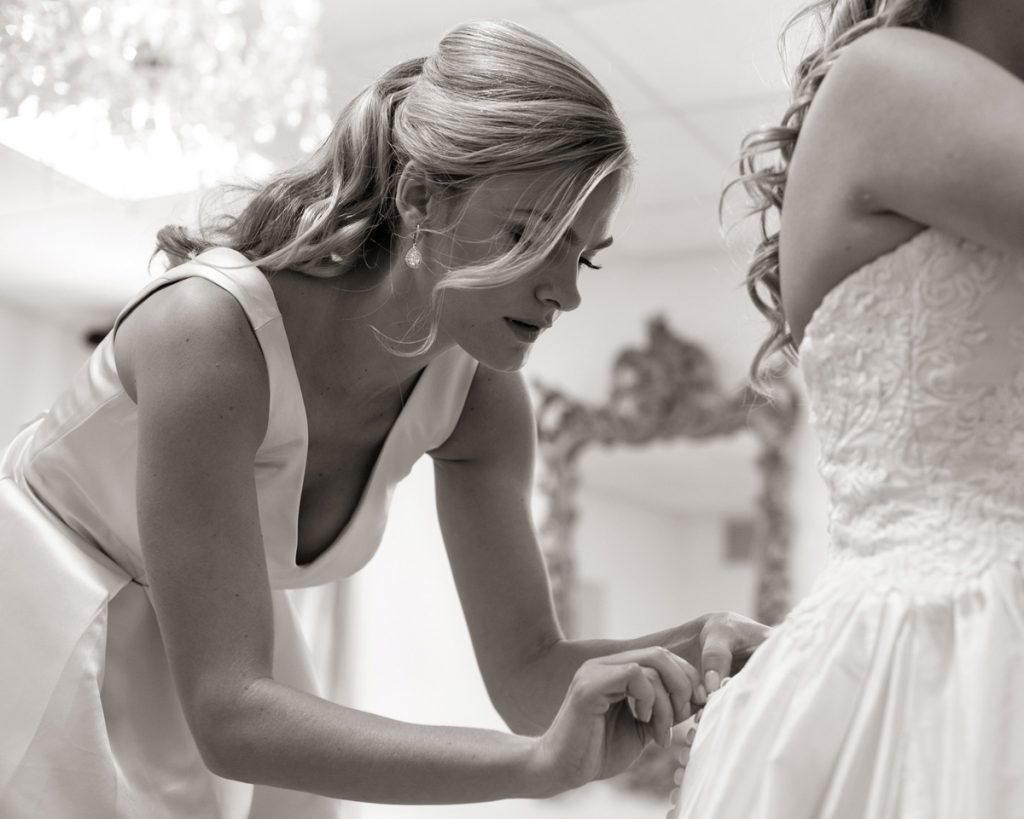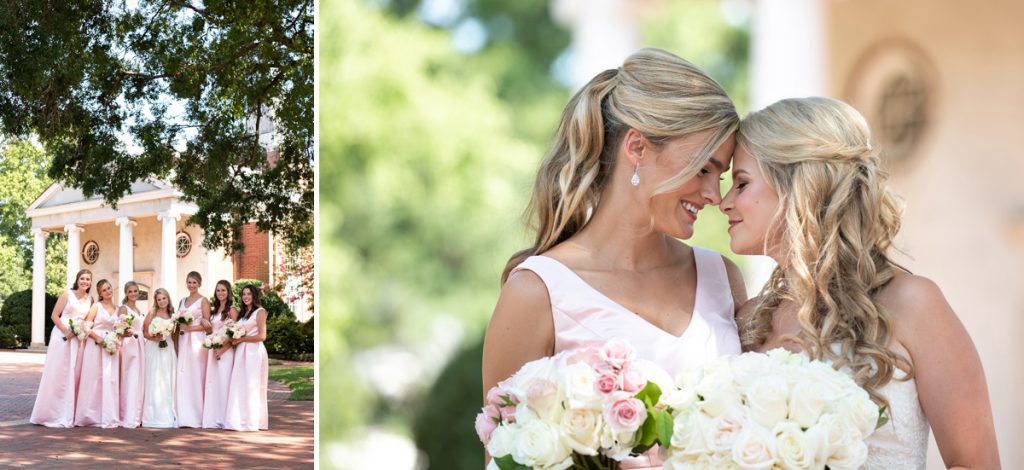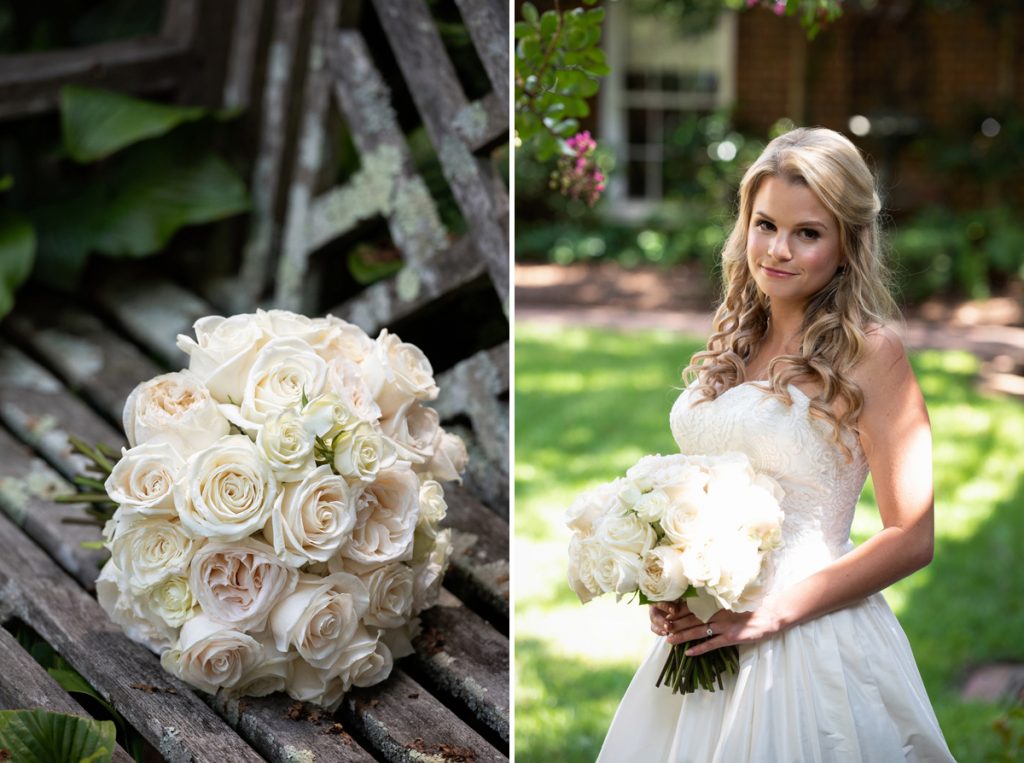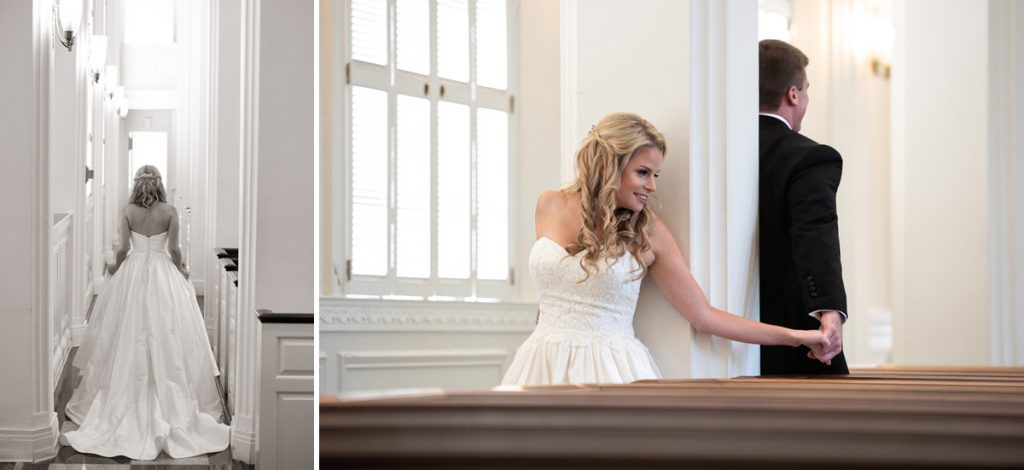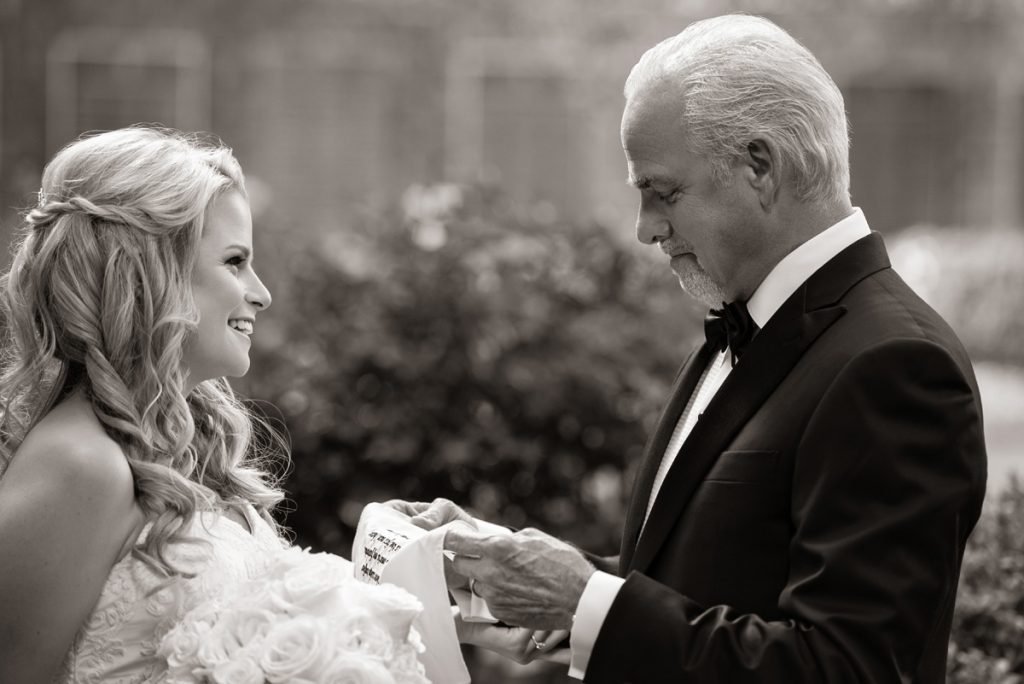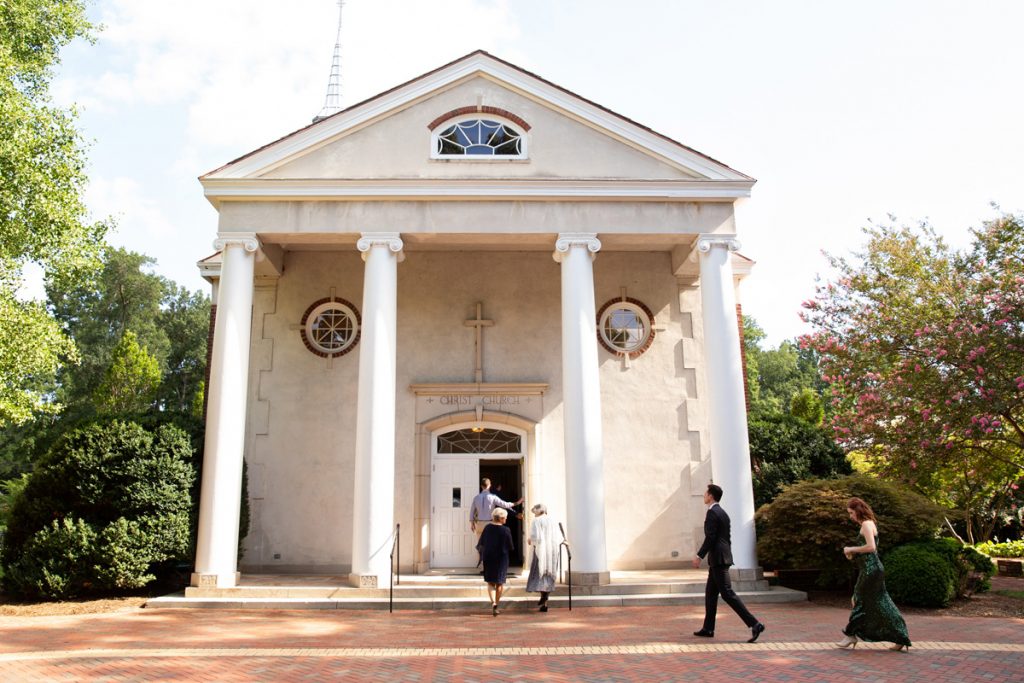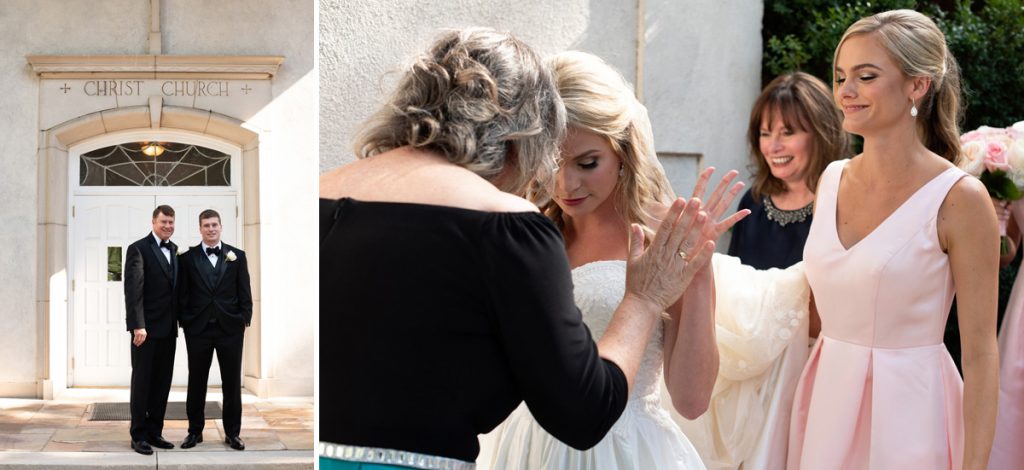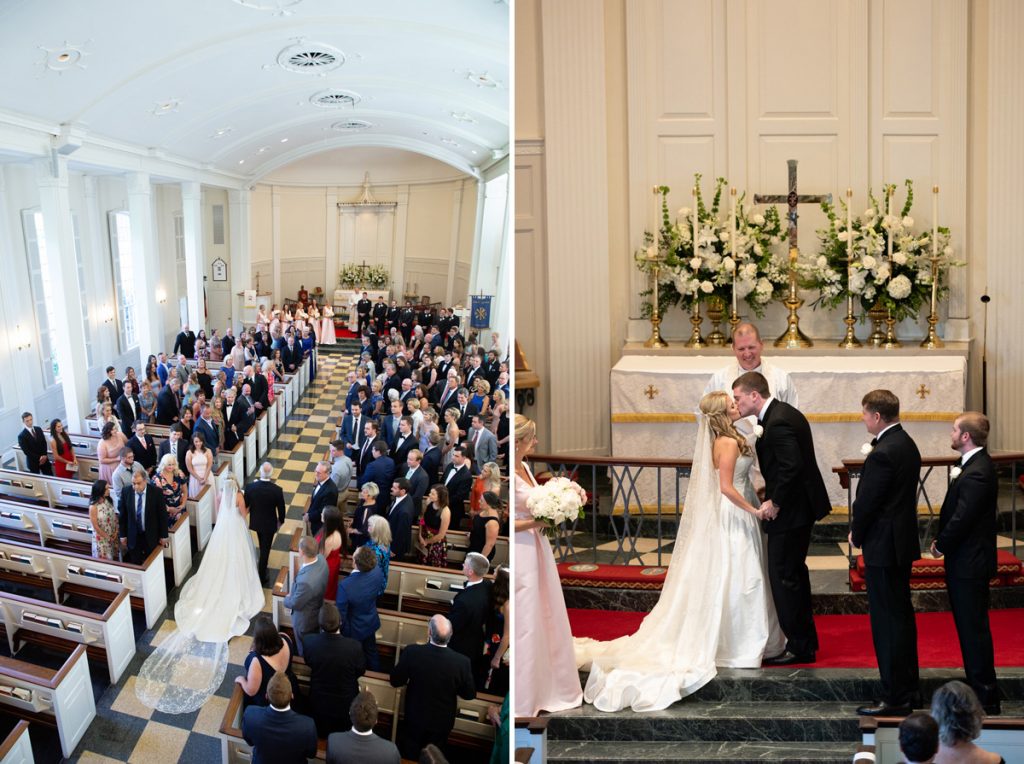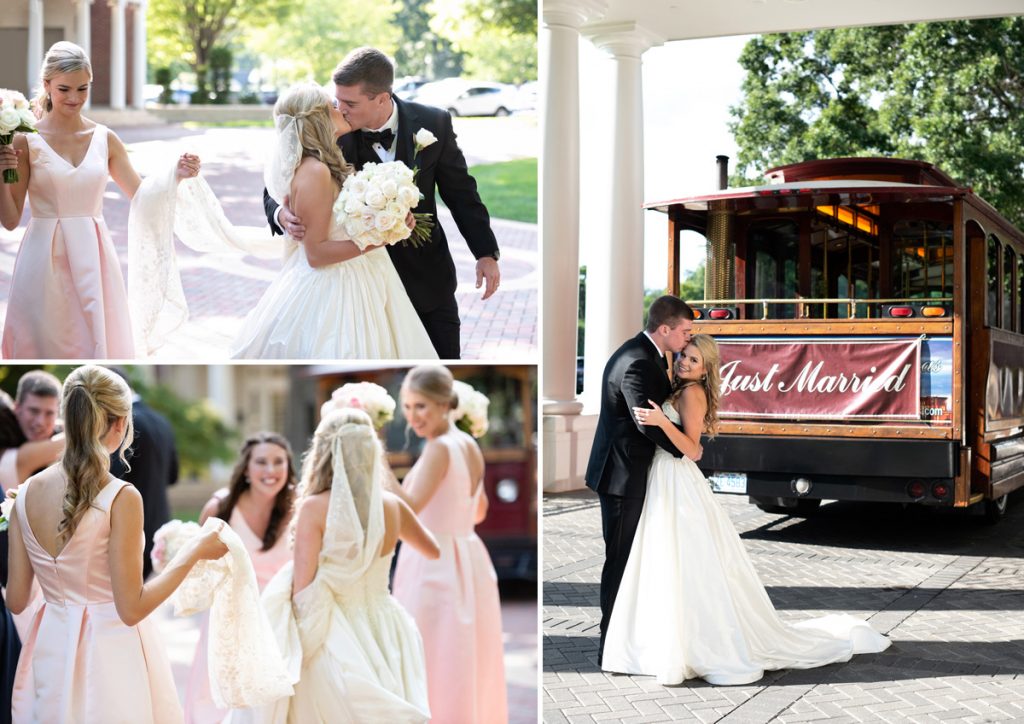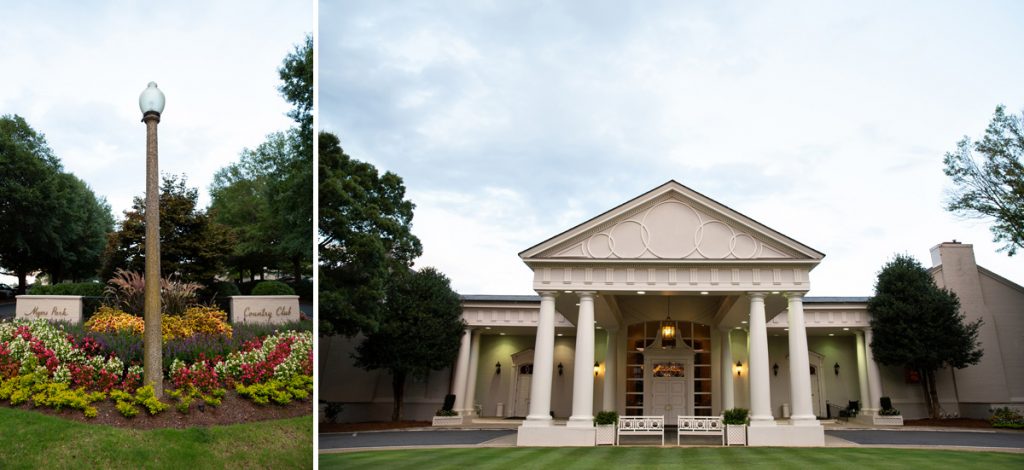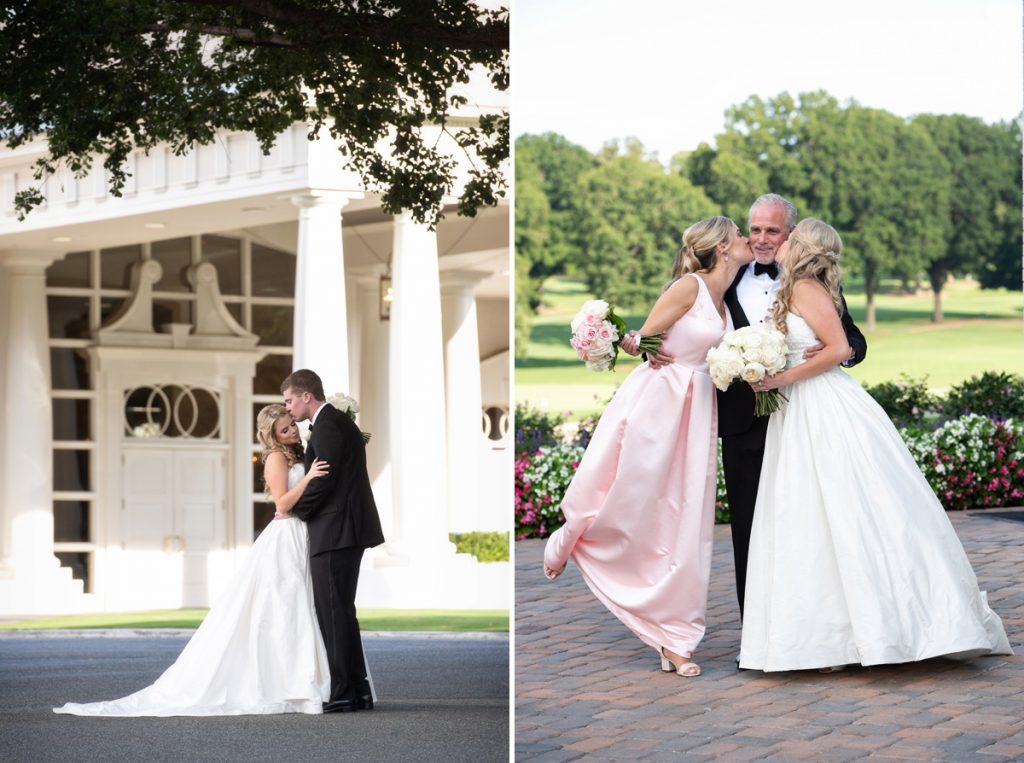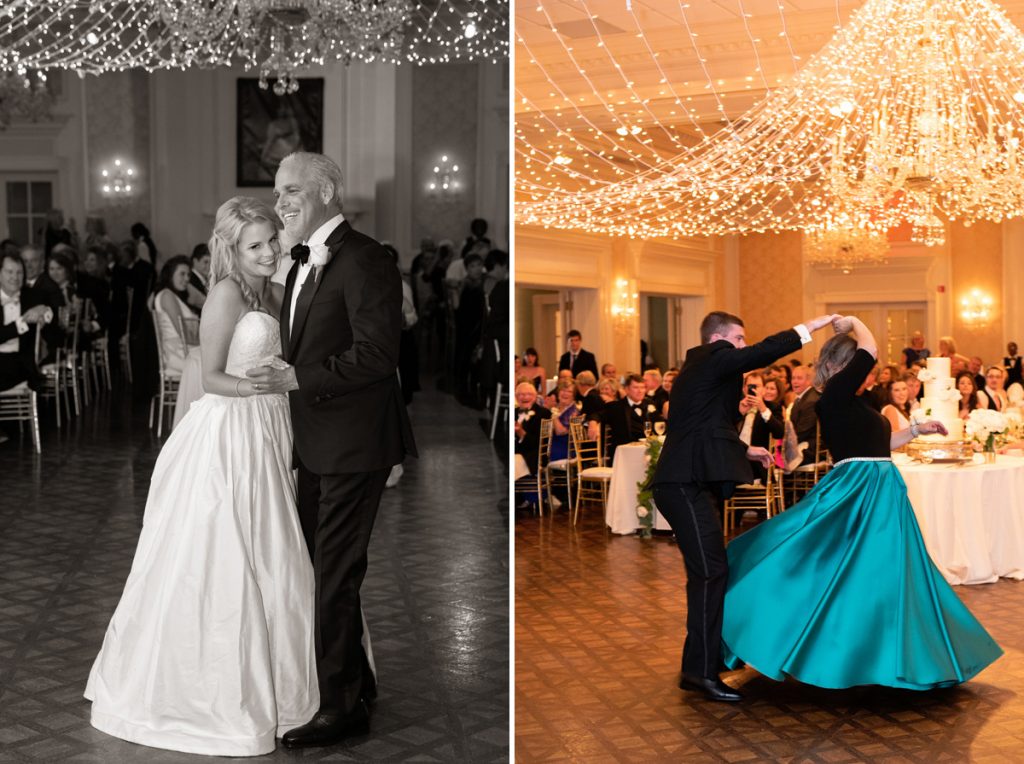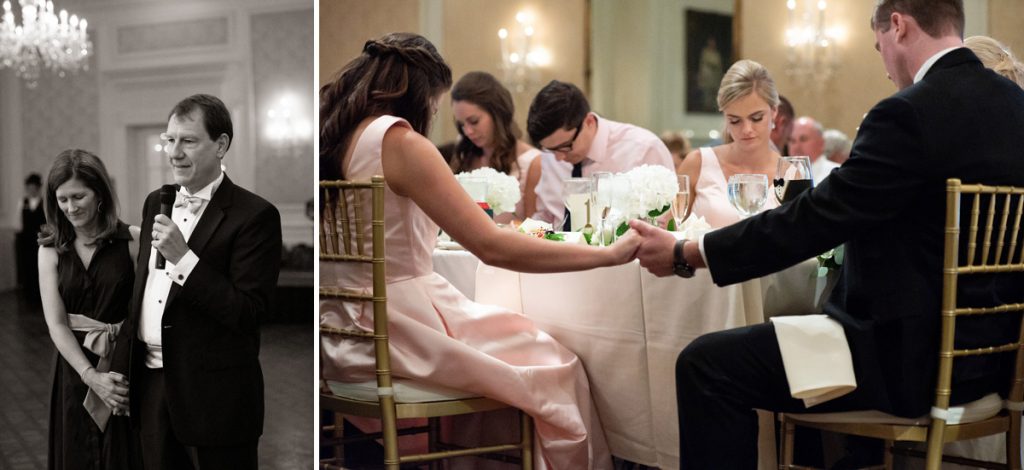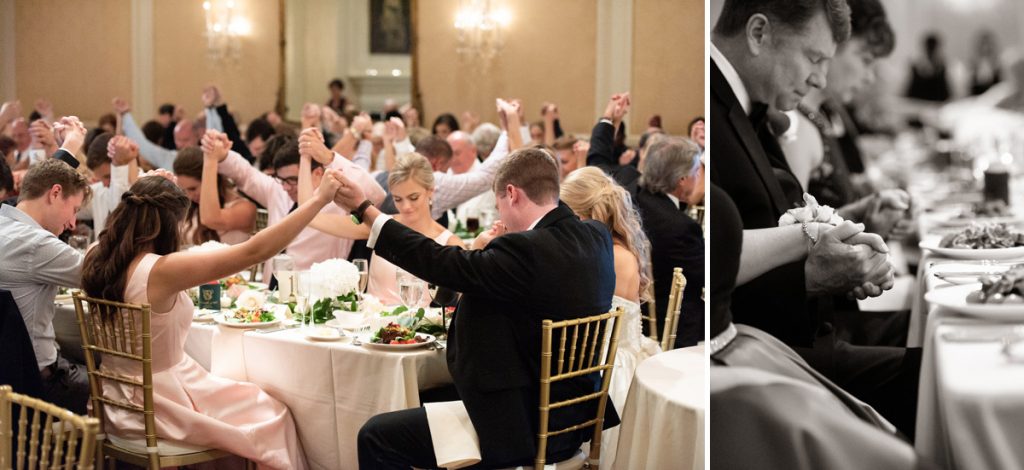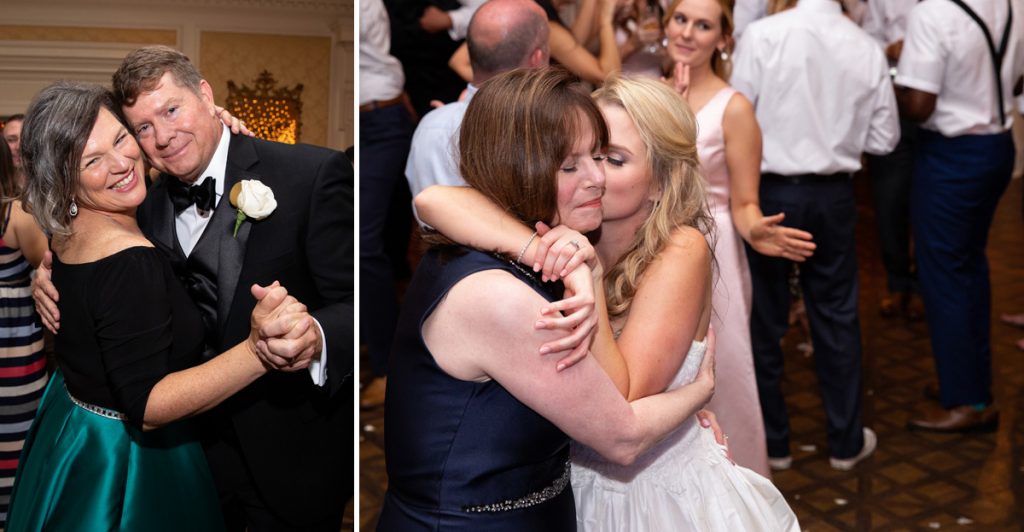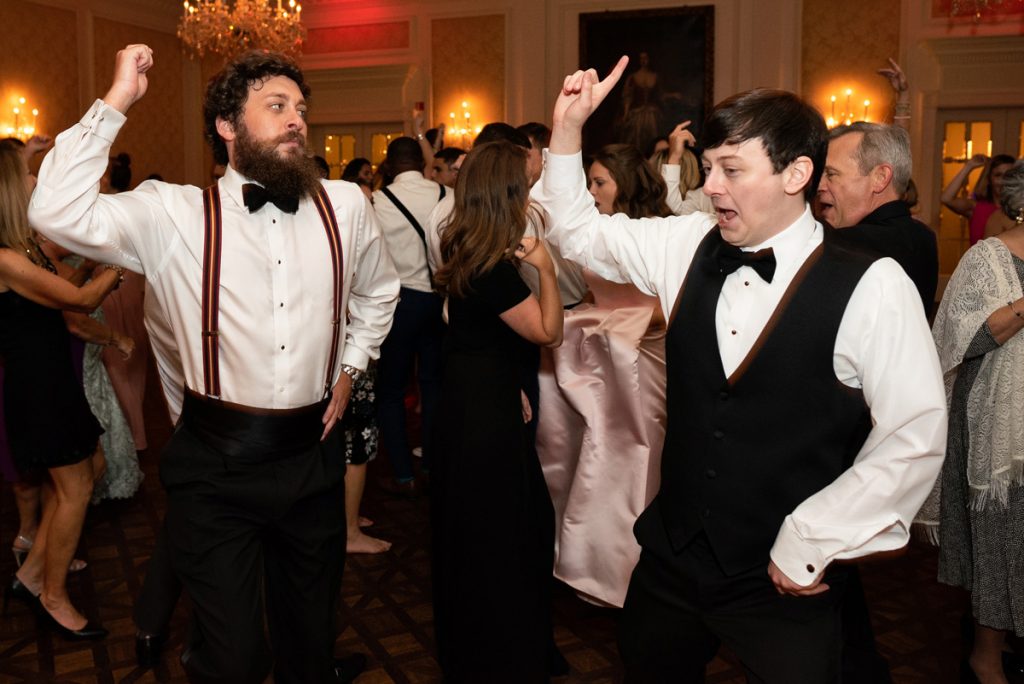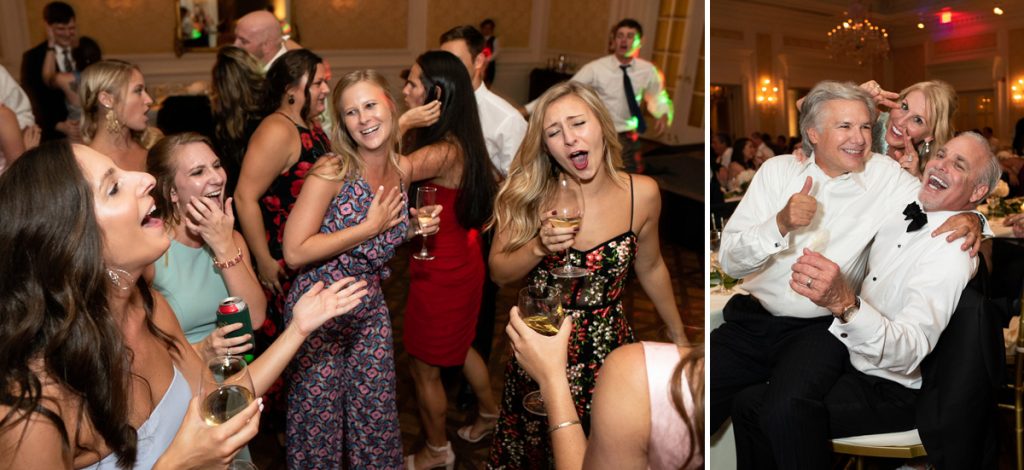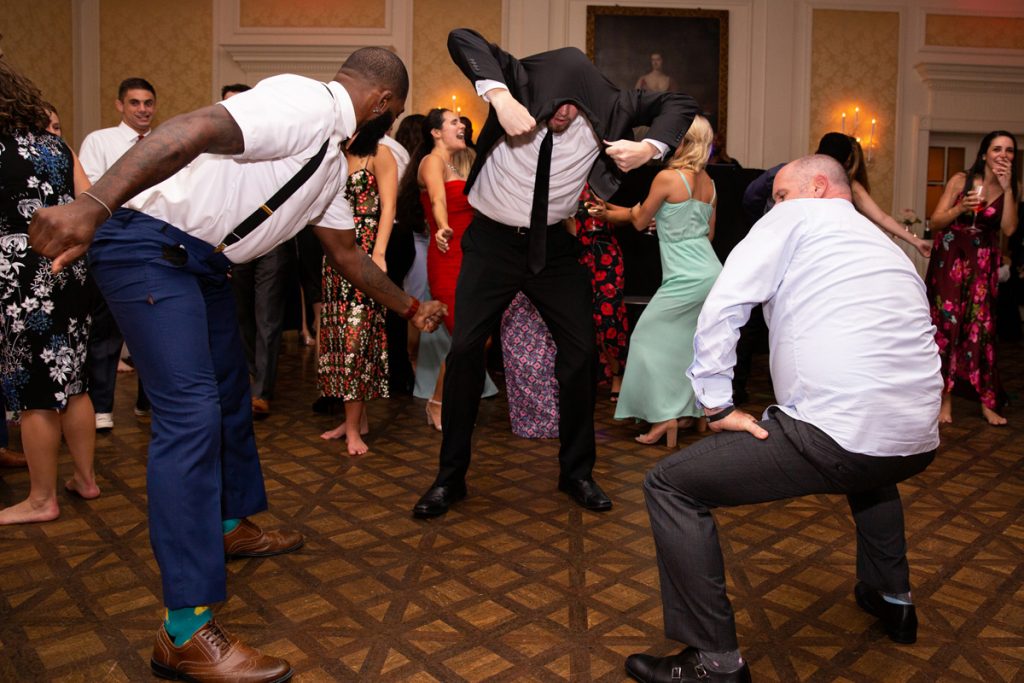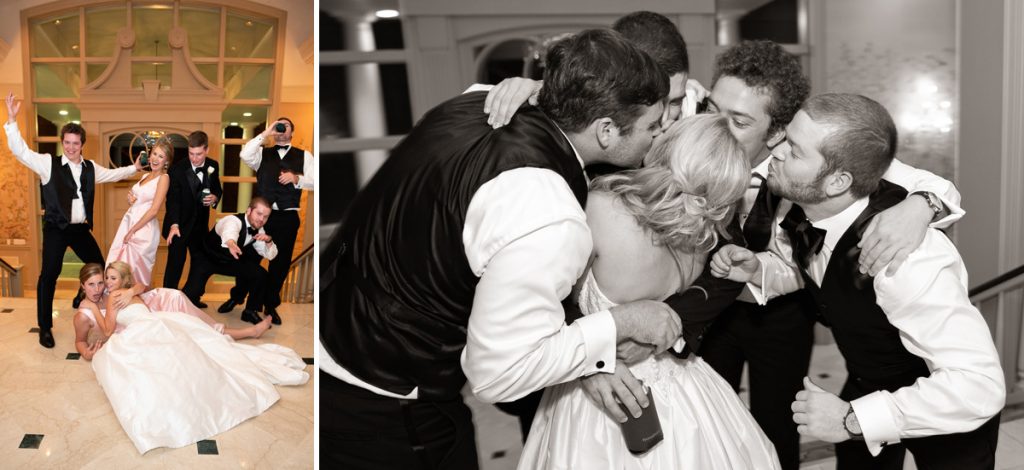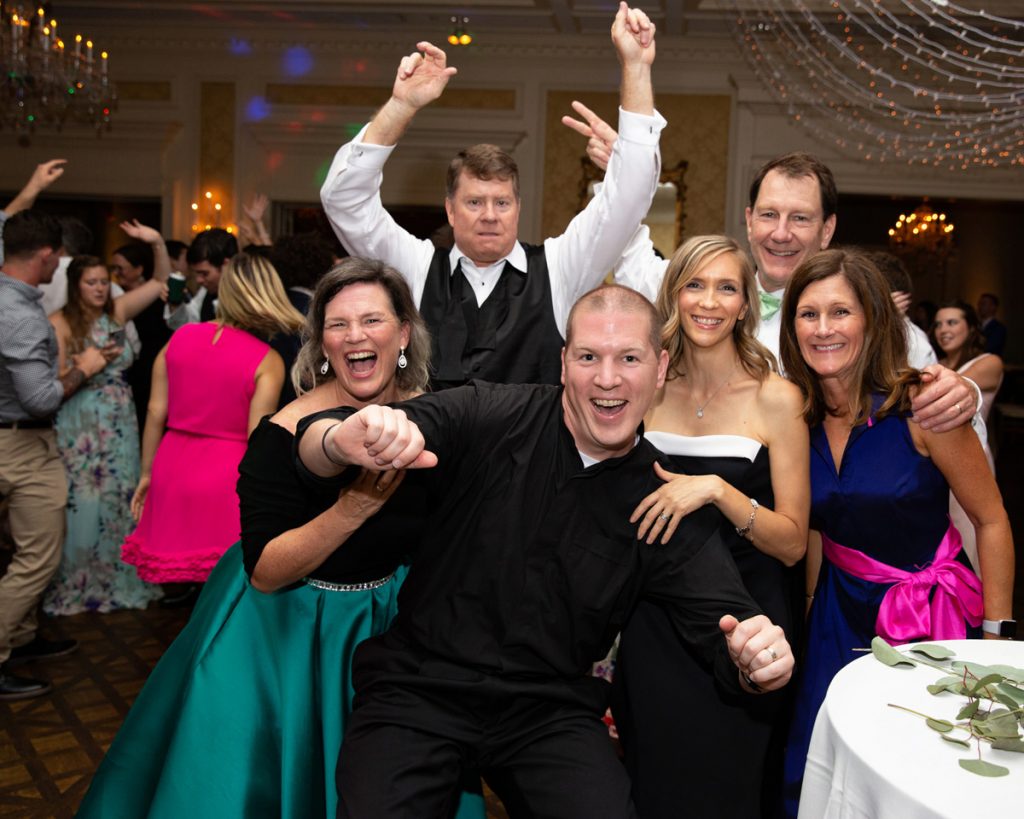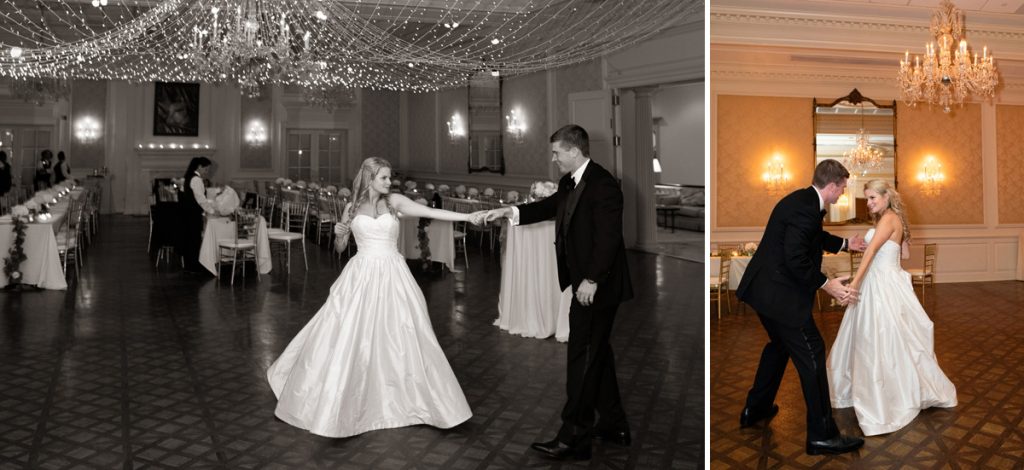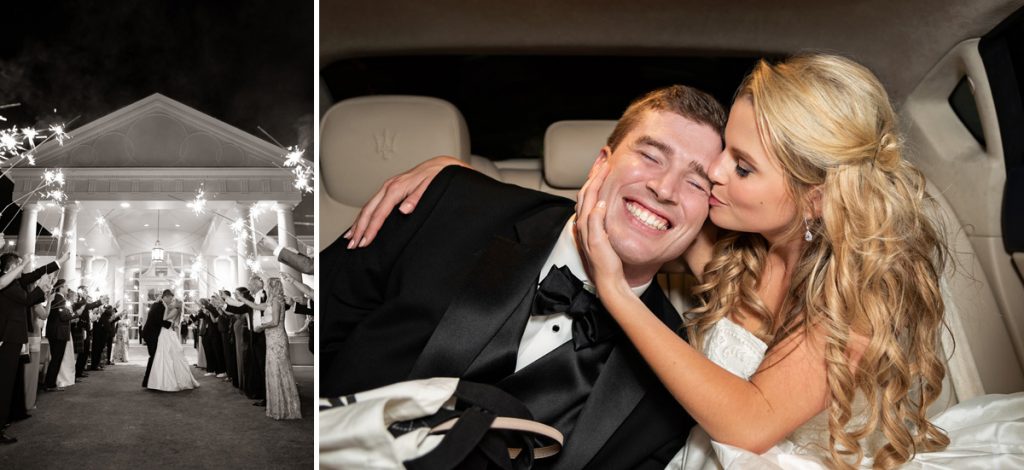 You can check out images from Sam & Will's beautiful sunset engagement session at the Dairy Barn in Fort Mill, SC here.
Krista and Drew met through friends.  They were at a birthday party, and as soon as they saw one another, the attraction was instant.  When the party shifted locations to a dance club later in the night, Krista pulled Drew out onto the dance floor and he knew she was someone special.  Of course, knowing someone is special and doing something about it are very different animals, so Drew took matters in hand and asked Krista if she "liked food."  It was an easy question to answer, and their first date happened at an amazing Indian restaurant in Durham.
Quickly, Krista realized how much she liked Drew's intelligence and kindness, and Drew found himself falling for Krista's wittiness and smarts.  "She was the most intelligent person I've ever met," he told me.  As it turns out, both Krista and Drew had always been infatuated with learning, and it was this mutual passion as much as anything else that drew them together.
When Drew popped the question, he and Krista were in New York looking for their first apartment together.  They'd been tooling around to different spots with Krista's parents all day, and after a nice dinner, Krista's parents excused themselves to go hold their place in line at a jazz club they all wanted to visit afterward.  When they finished with dinner, Drew and Krista walked toward the club through Washington Square Park, and when they reached the arch, one of their favorite spots in the city, Drew dropped to one knee and asked Krista to marry him.  The ring Drew used as incredibly special—it belonged to Krista's grandmother, and all they needed to do was have the band customized at a local jeweler.
The engagement shoot presented me with what was nearly a photographer's nightmare.  We made arrangements to have the session at the Sarah P. Duke Gardens on the campus of Duke University. Krista and Drew had flown into Durham from New York for the shoot, and as I was making the drive from Charlotte to meet them, the skies opened up and it started to pour.  I'd known for a couple of days that there was a chance of rain on the date, but my various weather apps told me we'd be safe at our scheduled time.  The gray deluge begged to differ. The rain was so heavy I felt as though I was driving at night. It was only as I was pulling into our location, racking my brain for any and all alternative shooting plans, that the rain dwindled and then stopped.  The timing couldn't have been more ideal.  Everything was lush and rain-soaked, and we made our tour of locations without missing a beat.  At the very end, we got sprinkled on, but that was it.  Call it photographer's luck.  I was so relieved.
Can't wait to see these two walk down the aisle in a few hours.  They're such a perfect match for one another, with their huge brains and hearts.  I'm looking forward to seeing what they do with their new life together.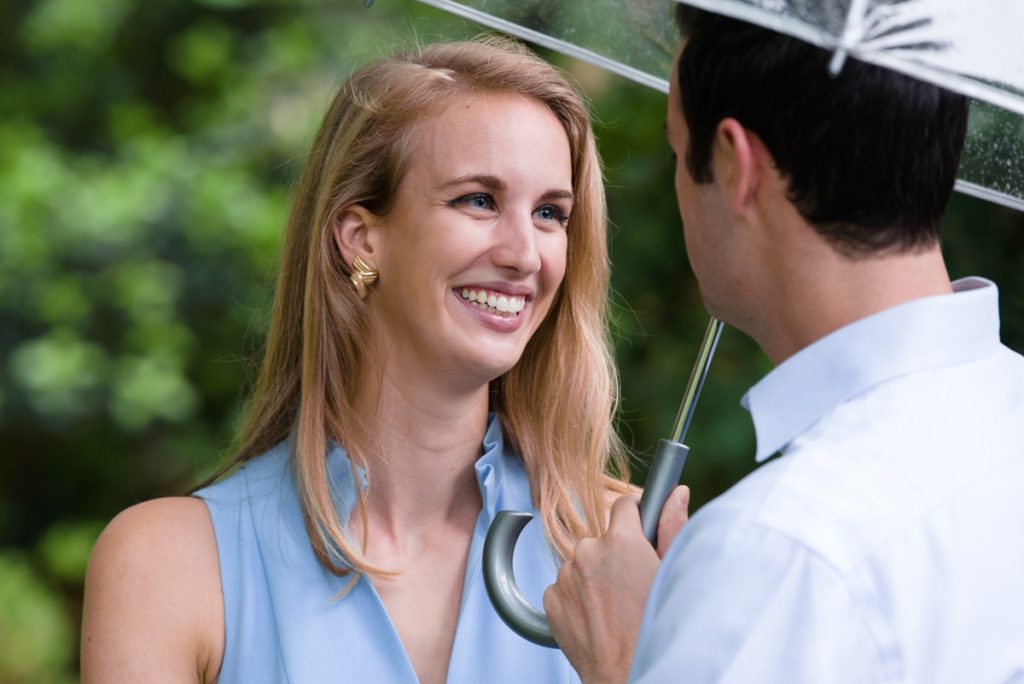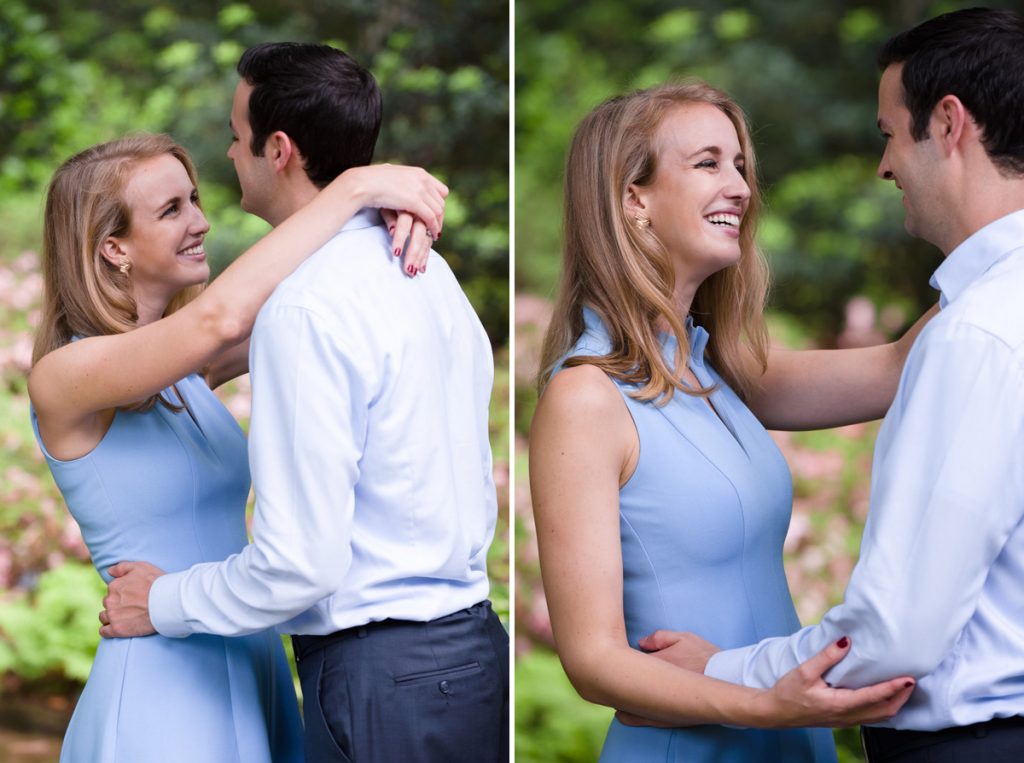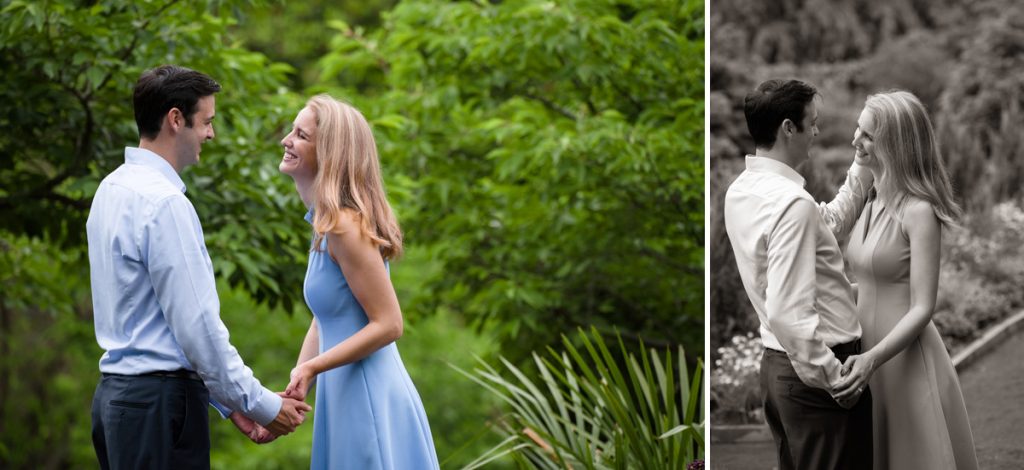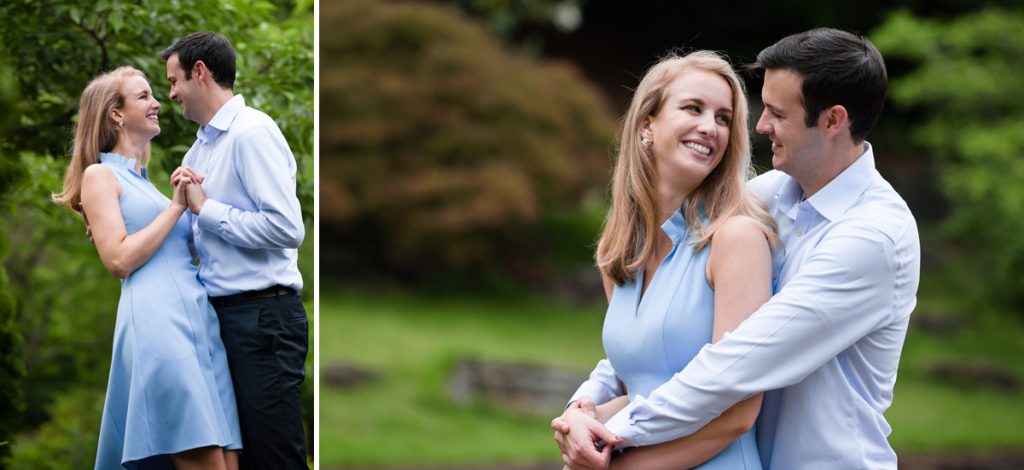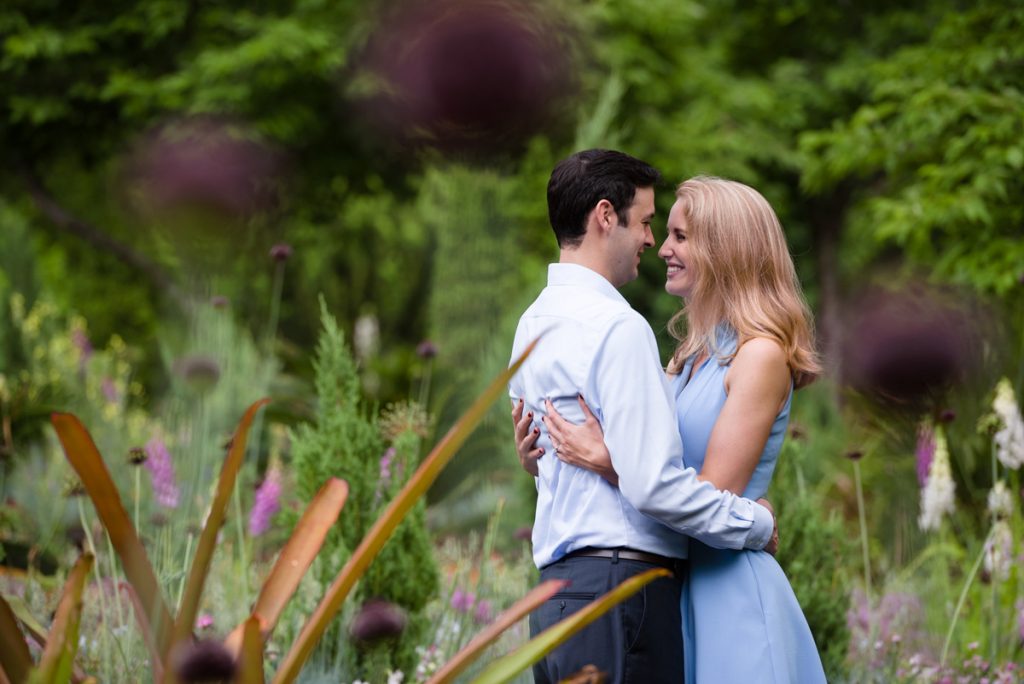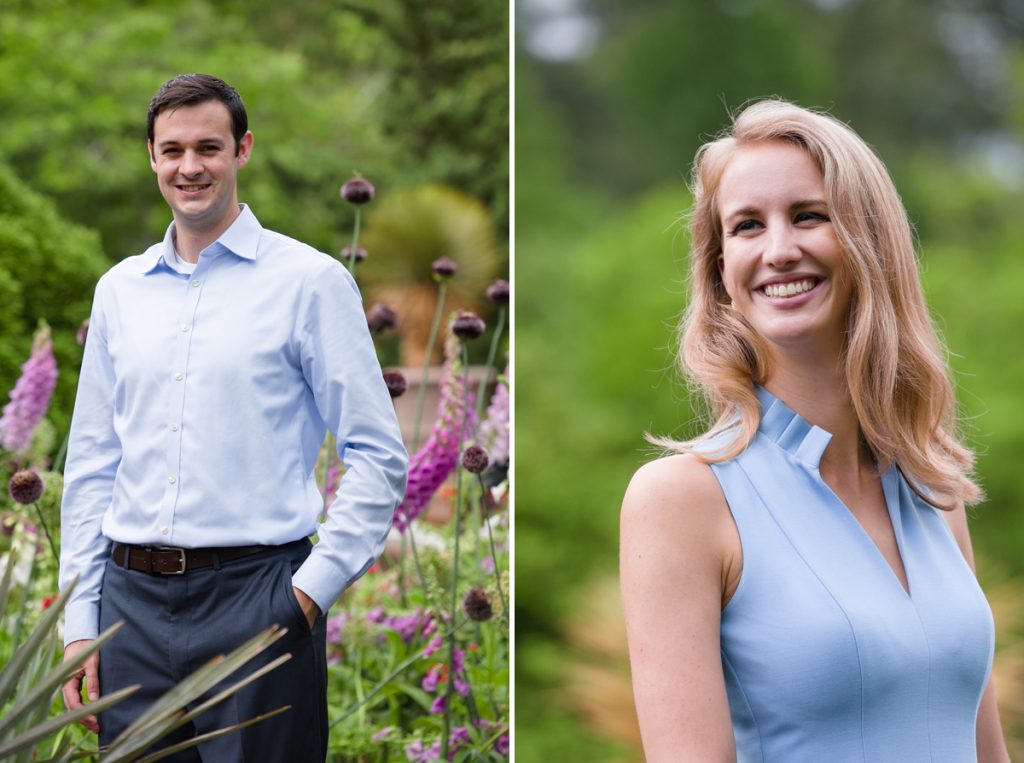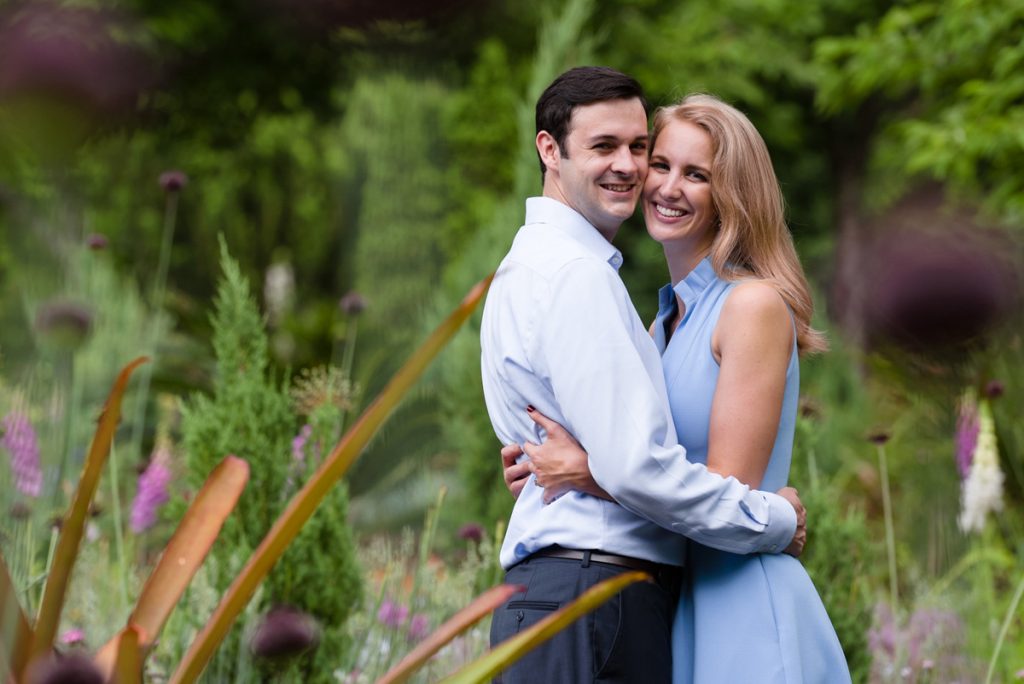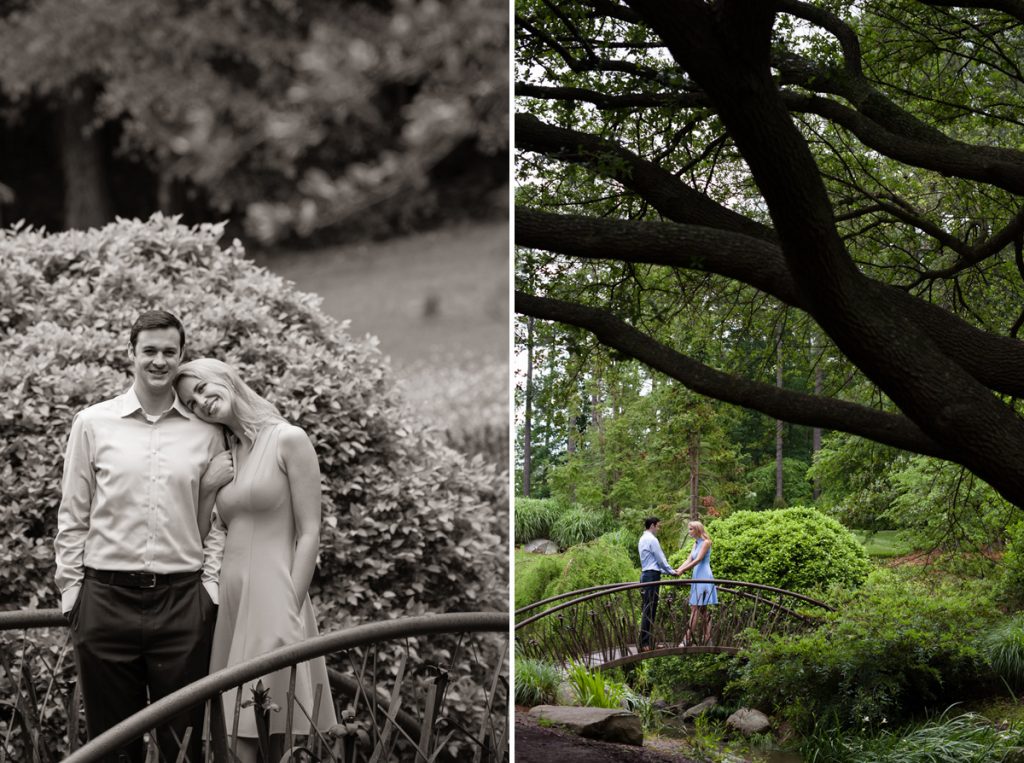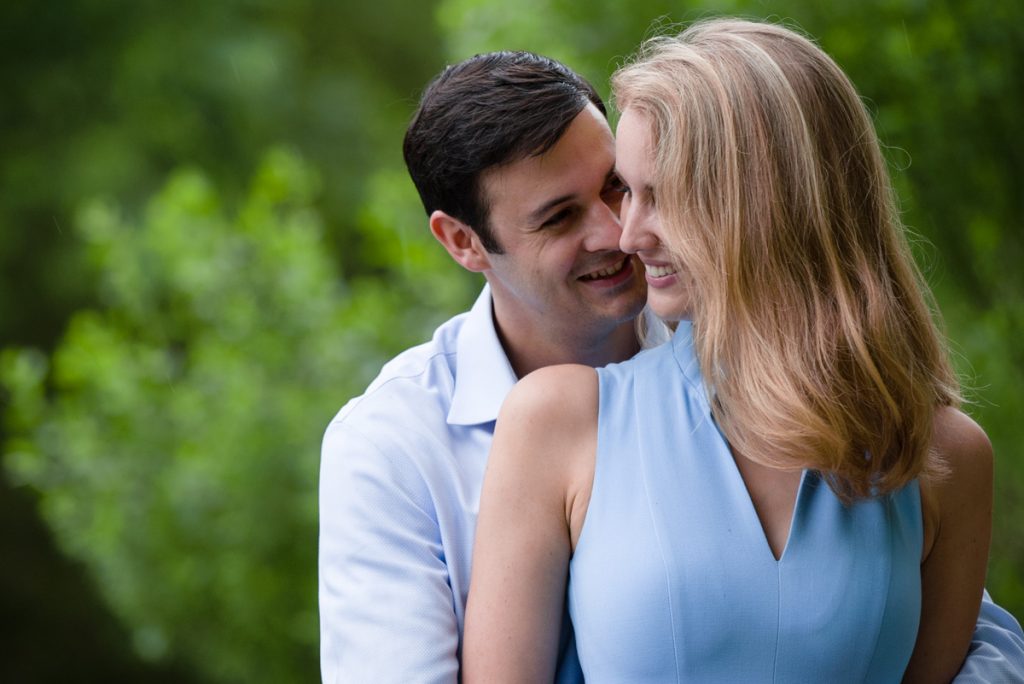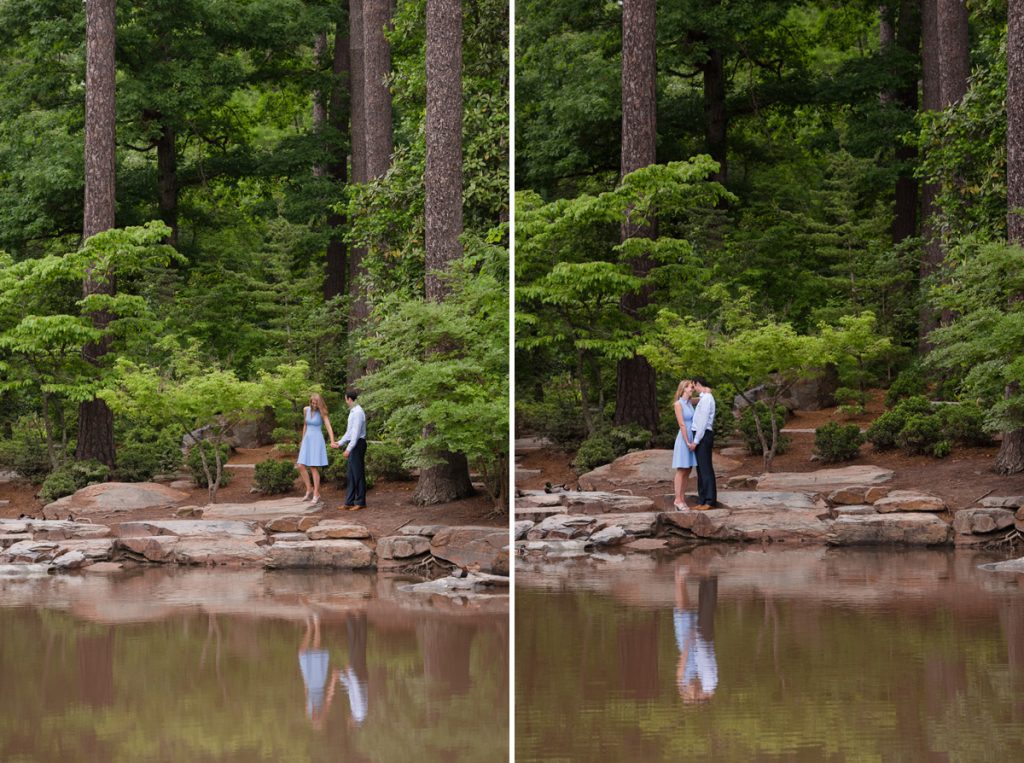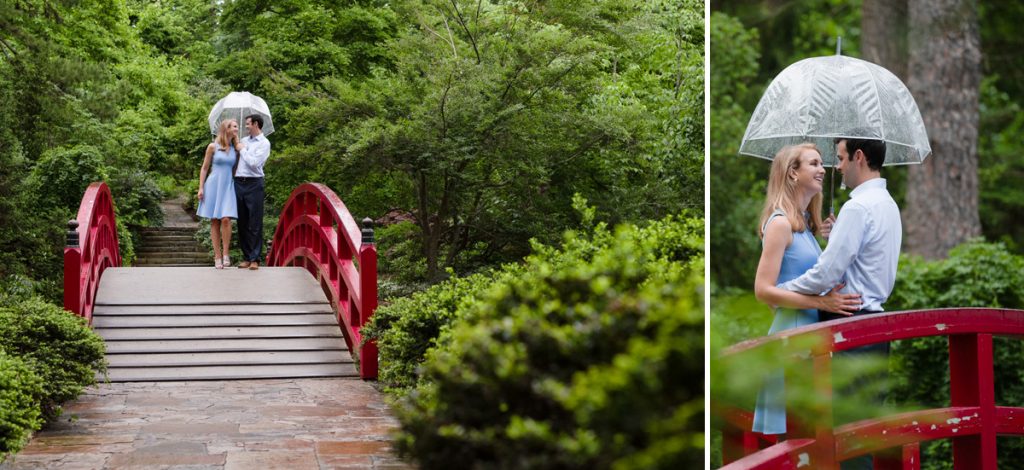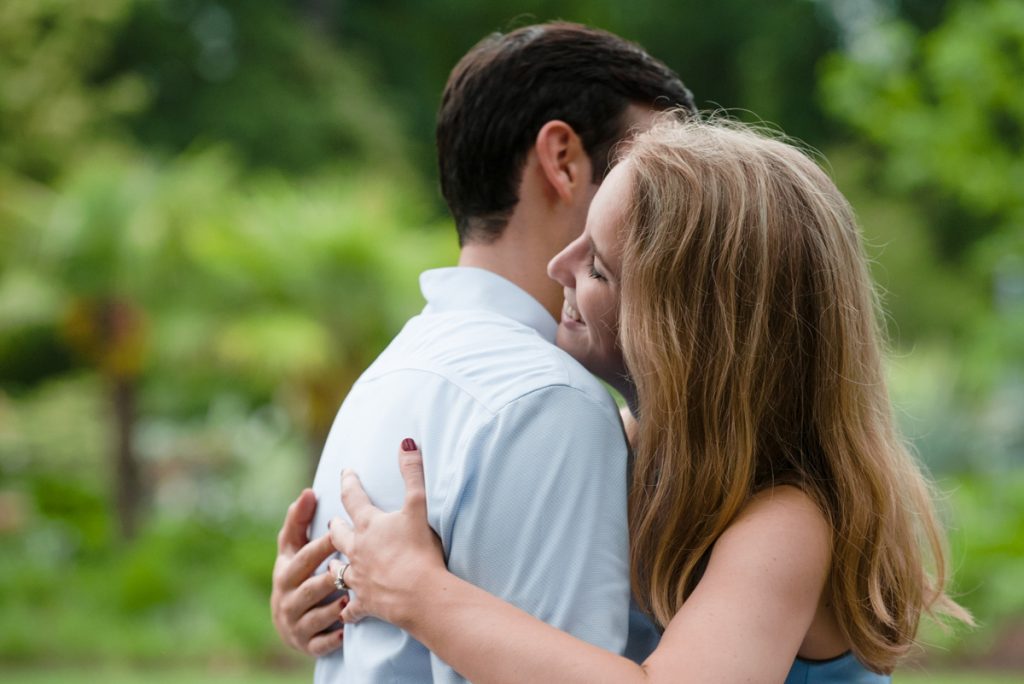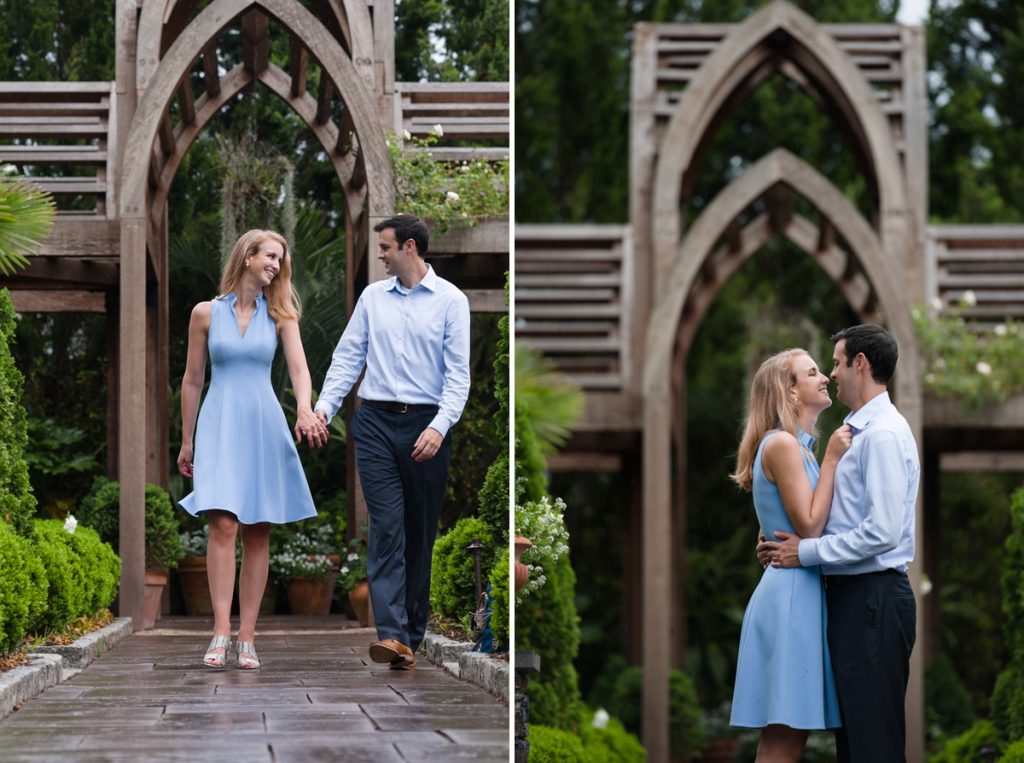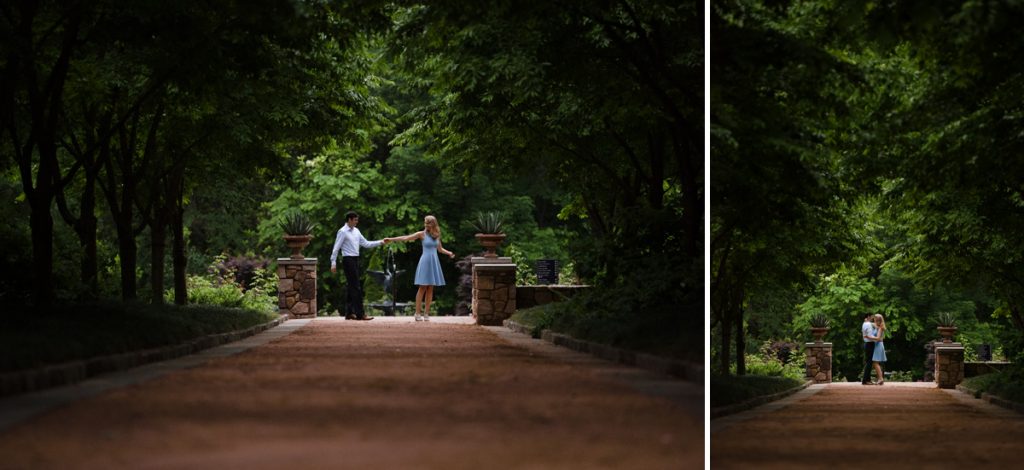 Carla and John met during one of those classic smooth-move moments when John saw Carla and her best friend out at a bar and asked if he could take a photo for them.  They hit it off immediately and grabbed a pizza later that night.  Their first official date was at Soul Gastrolounge in Plaza Midwood.  This was after John canceled on Carla for what would have been their first date because of a work commitment.  I should add here that Carla showed up 45 minutes late for their rescheduled first date.  I won't say it was revenge, but I don't think we can argue that it turned out pretty sweet.  After a few dates, John and Carla knew they had something special on their hands, but their relationship only continued to grow as the months passed.
Partly, what Carla loved so much about John was that he enjoyed so many of the same things she did, and that he inspired her to be better.  John liked that Carla possessed a level of selflessness he'd never seen before…and that she was just that right kind of clumsy that plays as cute instead of, you know, actually clumsy.  The more time they spent together, the more they learned about each other's routines and likes.  Now, there's nothing they'd rather do than spend their time relaxing with the dogs or hiking.
When John proposed, he embraced his inner crazy person and really went for it.  The proposal happened during a vacation to Michigan, which is where John comes from.  During the trip, he and Carla watched some amazing sunsets and did a fair share of exploring.  On Carla's birthday, John really wanted to take her skydiving, an offer Carla reluctantly accepted.  Little did Carla know that John was making the jump with the ring in his pocket—uninsured.  Fortunately, it stayed put, and when John and Carla landed safely, John proposed, asking in Spanish if Carla would see the world with him.  The ring was one that John and Carla had picked out together, a simple, elegant design that she absolutely adores.
When we got together for the engagement session, we started out in Bryant Park near Uptown to get some shots on the historic stone steps—they brought their dogs, so that was super cute—and then we made our way to the midtown greenway.  We finished up at sunset on the patio of Fahrenheit.  All told, boo coos of great skyline views in the mix, and a nice variety of locations.  I had a fantastic time, got to know Carla and John a little better, and started counting the days until I got to shoot their wedding.  Today, I finally have my chance.  See you two in a few hours! Eek!!