Archive for October, 2018
John and Carla were married at The Arbors, a stunning venue in western Rowan County near the town of Cleveland, NC.  There are two major event spots on the ground; John and Carla's ceremony took place in The Pavilion.  I'd never photographed a wedding at The Arbors, and I can't wait until the next time I get to go back.  No matter the direction I pointed my camera, there was a gorgeous vista in the background.  The grounds, which also function as a tree farm, are basically comprised of every kind of scenery you could hope to shoot.  Beautiful copses of trees, manicured gardens, rolling fields of flowers, ponds, arbors,…the place has it all.
Our first stop during John and Carla's day, to backtrack just a bit, was the house the couple had recently purchased together in Huntersville.  I was there to shoot the details of Carla's wedding day attire, and I tried to incorporate little touches of their lives together into the mix.  The house had beautiful natural light, and I chose to use one of the dining room chairs to photograph the rings and Carla's wedding dress.  I love to do this, to layer the intimate atop of the familiar.  I really loved how the images turned out.
When we arrived at The Arbors, I headed to The Pavilion with the ladies while Laura, my uber-talented second shooter, headed off with the boys.  The getting-ready area for the girls was gorgeous—well appointed and elegant.  The guys dressed in a cedar shake cabin on the lake.  Both of us had a great time with our groups in what felt like totally different settings on the same grounds.
Carla had a first look with her dad on the patio outside The Pavilion—a truly sweet moment—and then walked her down a winding stone path to the ceremony site.  As they stepped into the light, John caught sight of his bride and was overcome.  His tears of happiness were sweet beyond words.  At the end of the ceremony, after their vows, there was a lasso ceremony during which a beaded rosary was draped around John and Carla's shoulders, signifying their everlasting union.  I don't think there was a dry eye in the place.
One of the things I loved most about the day was how focused John and Carla had been on the kids in attendance.  They had made it very obvious how much they treasured the children of their friends and family, and I've got to tell you, there were a LOT of kids.  It was adorable and hysterical.  I can't count the times I saw babies being handed off so a parent could hit the dance floor.  And man, did people dance hard.  Carolina DJ Professionals handled the DJ duties, and they kept the floor packed all night.
After the final exit—a snow-fetti shower—everyone hopped on buses and headed off to the after party.  It was a non-stop day and night, and I loved being around so many people who were just there to share in the joy of the day.
I'm so happy I got to be part of this union between two such kind and genuine people.  I wish them all of the best things life has to offer.
Wedding Planner: Ande Cain of Lisa Pleasant Events
Ceremony and Reception Venue: The Arbors Events
Floral Design: Willow Branch Flowers & Design
Cake Artist: Cake Expressions by Lisa and Duck Donuts
Hair and Make-Up: Eye Do Makeup & Hair
Photo Booth: Carolina DJ Professionals
Thank you to my fantastic second photographer, Laura, for her beautiful images!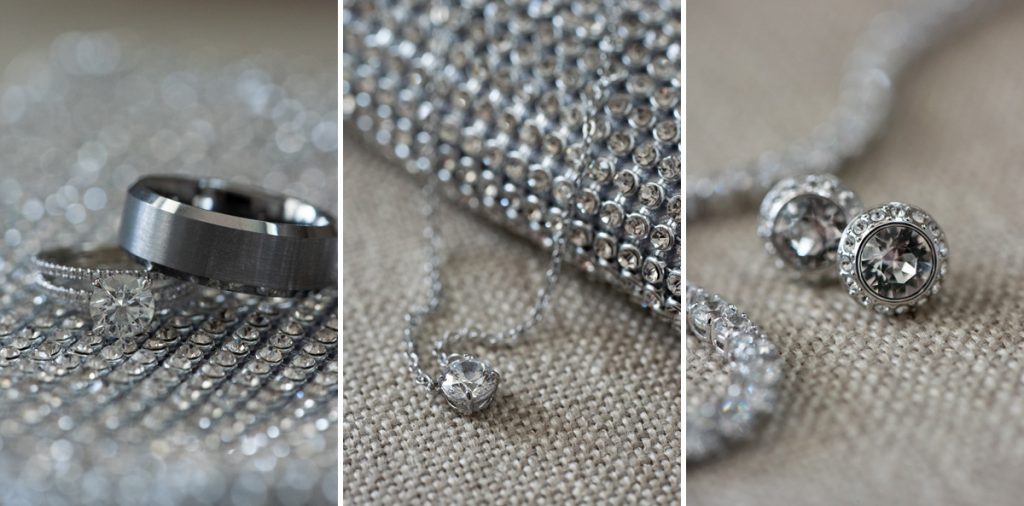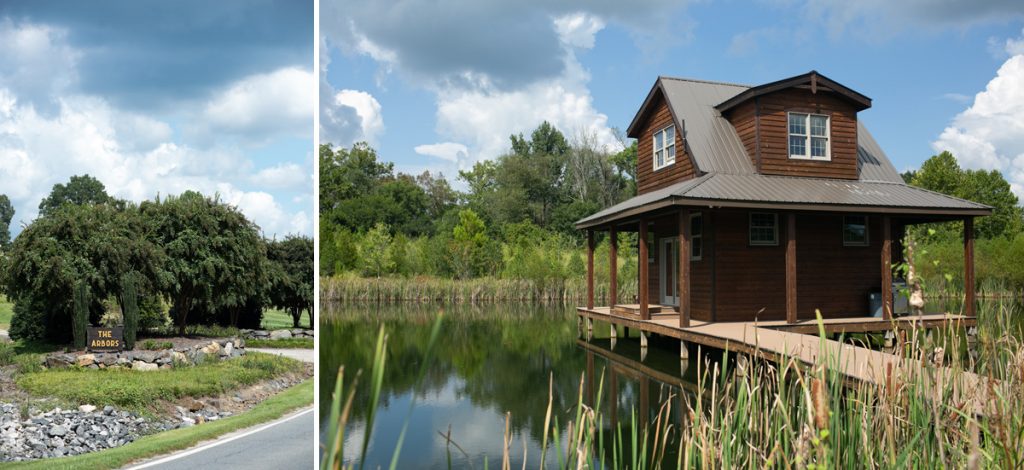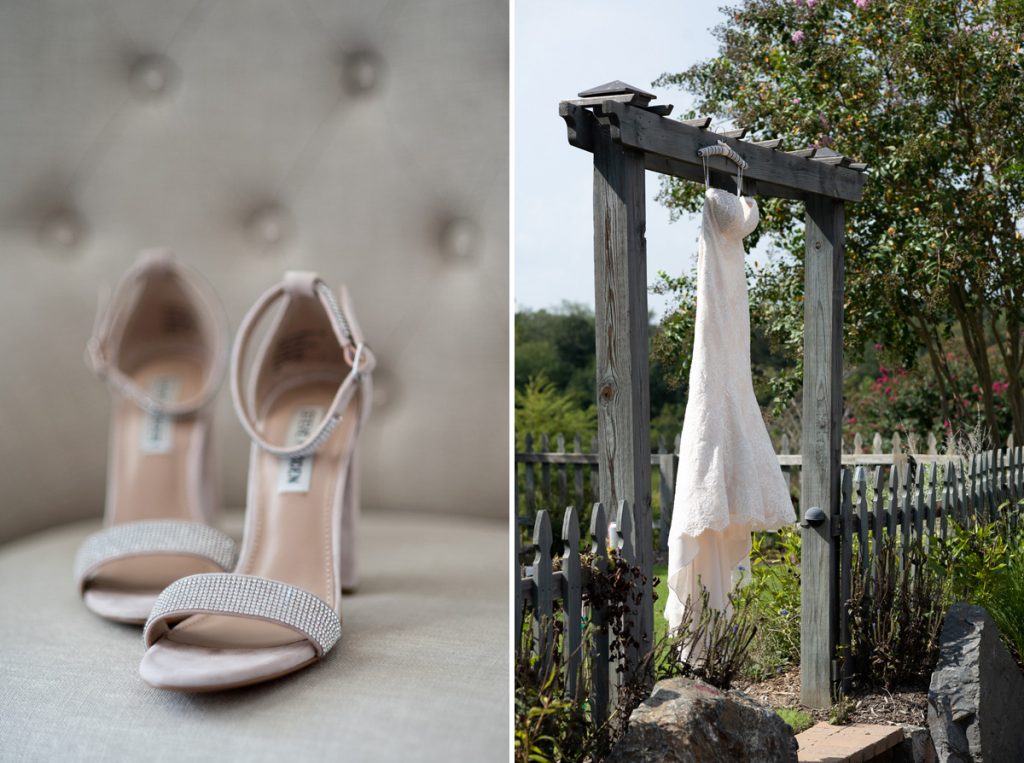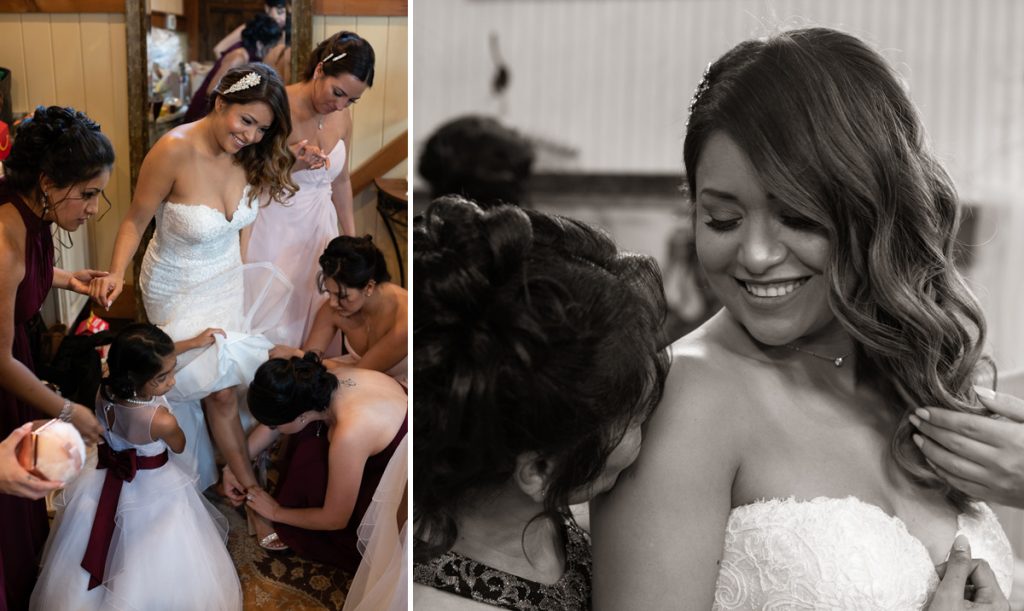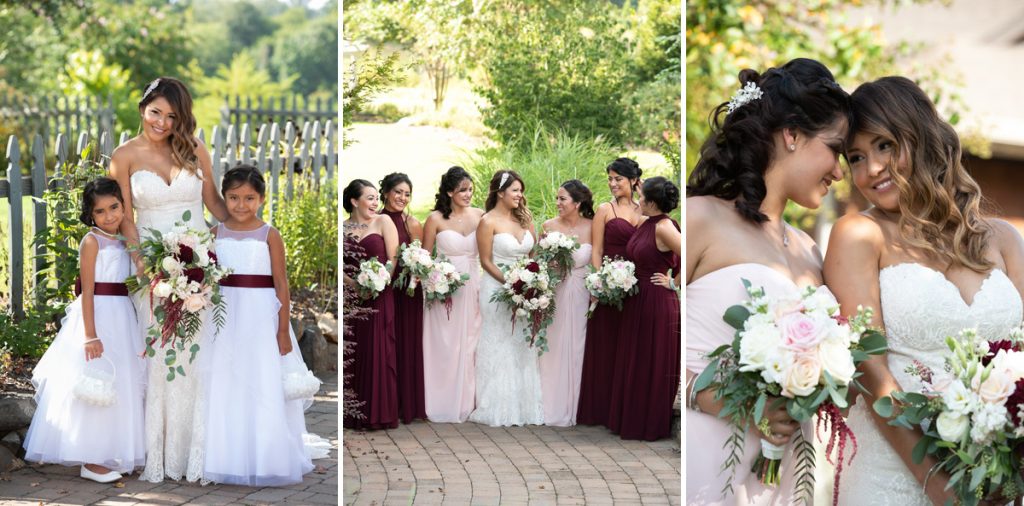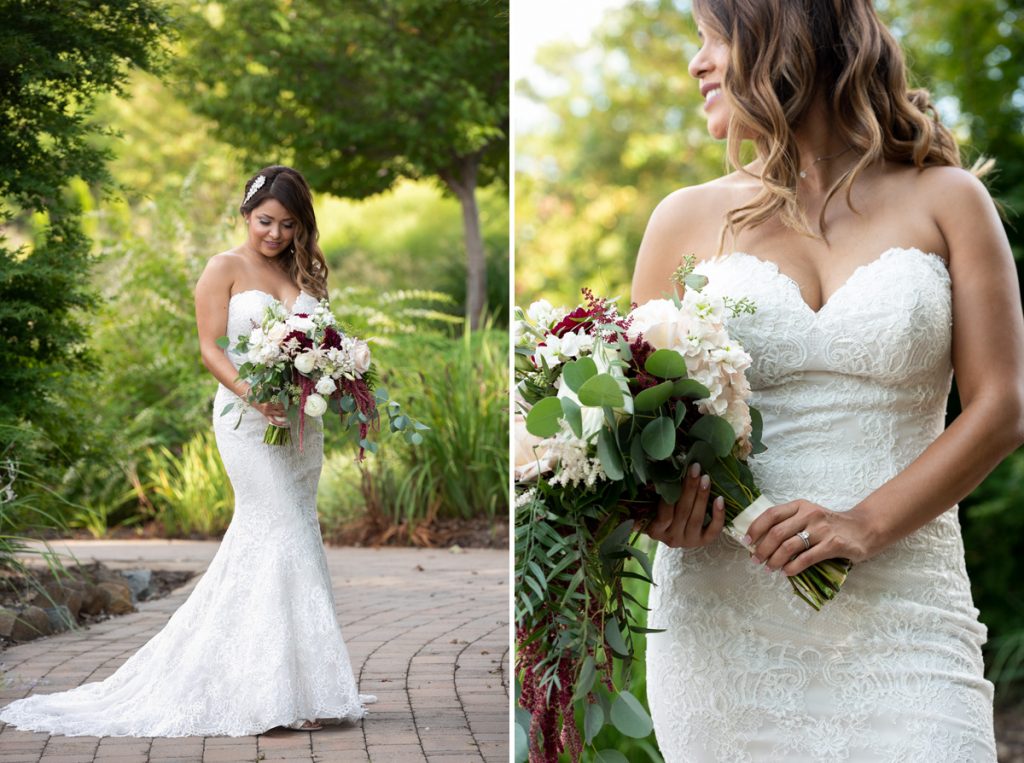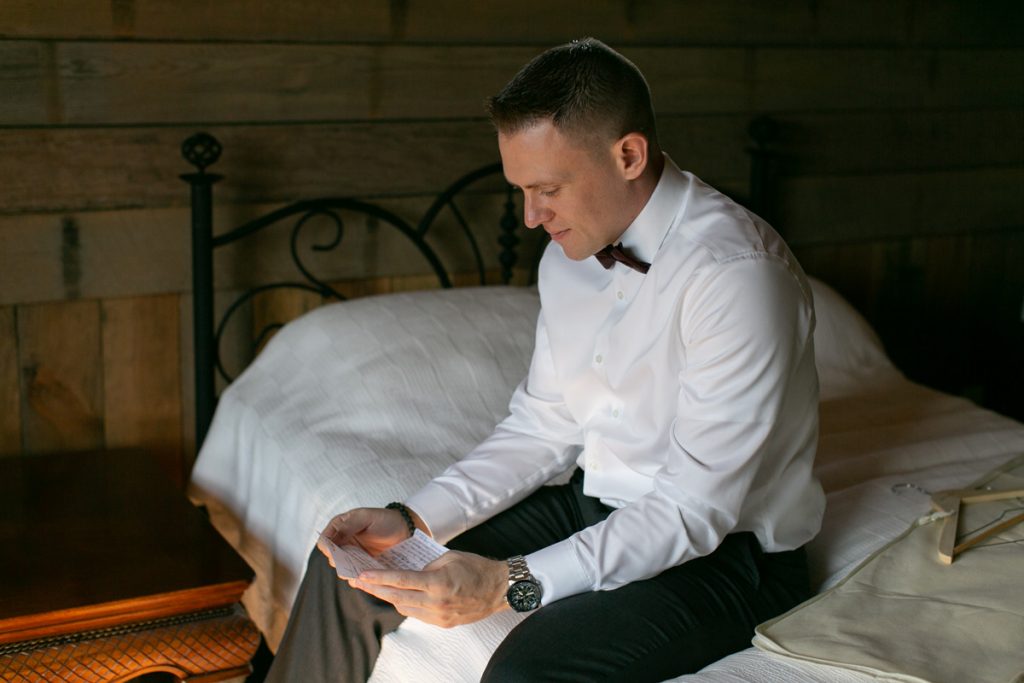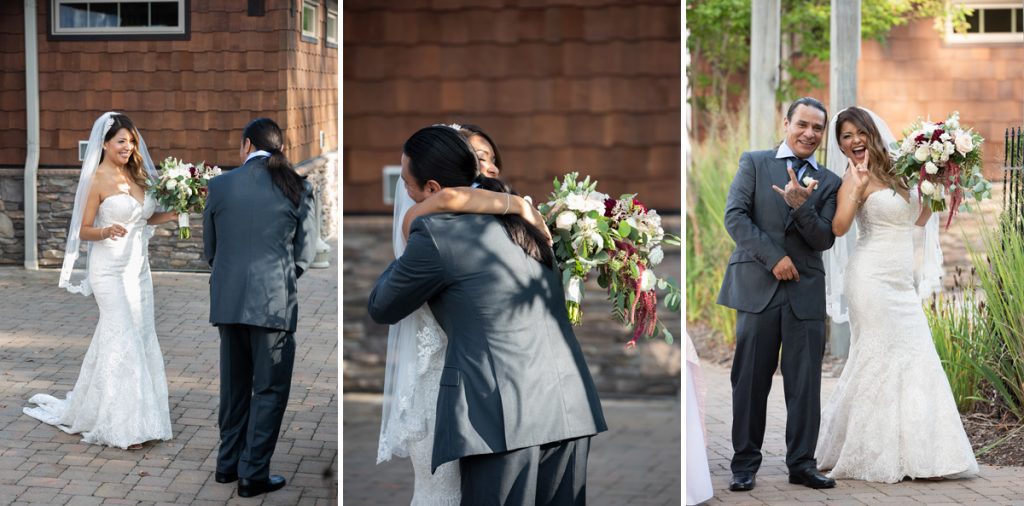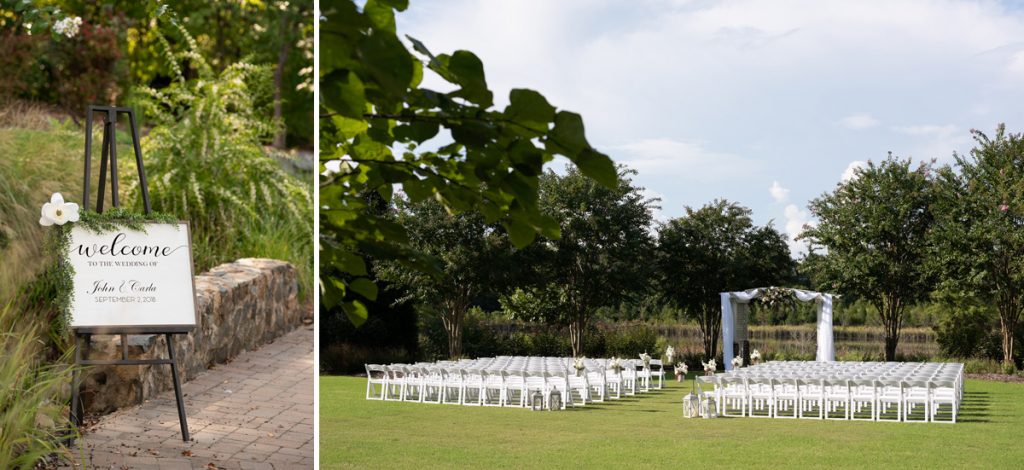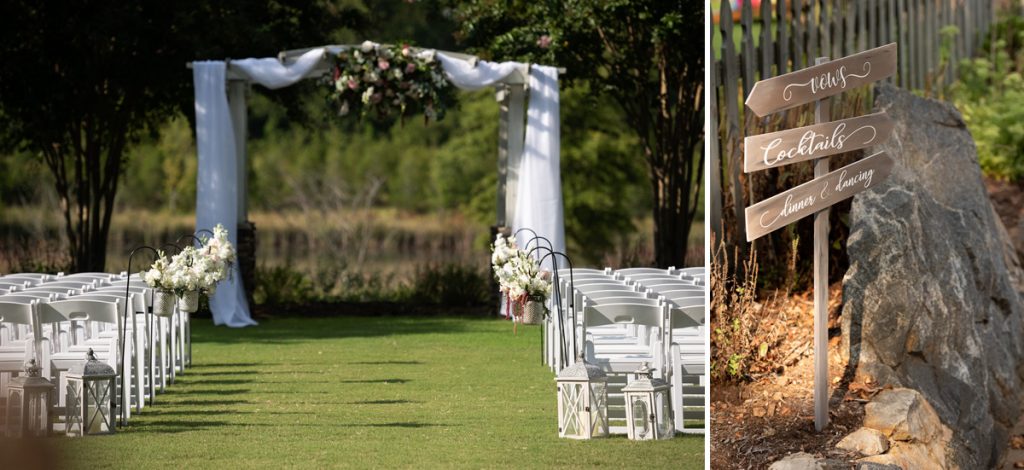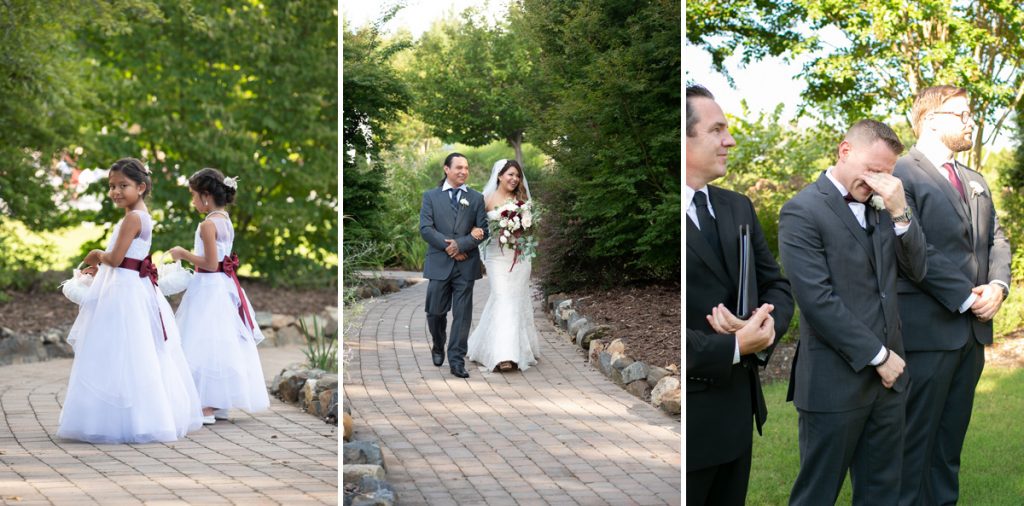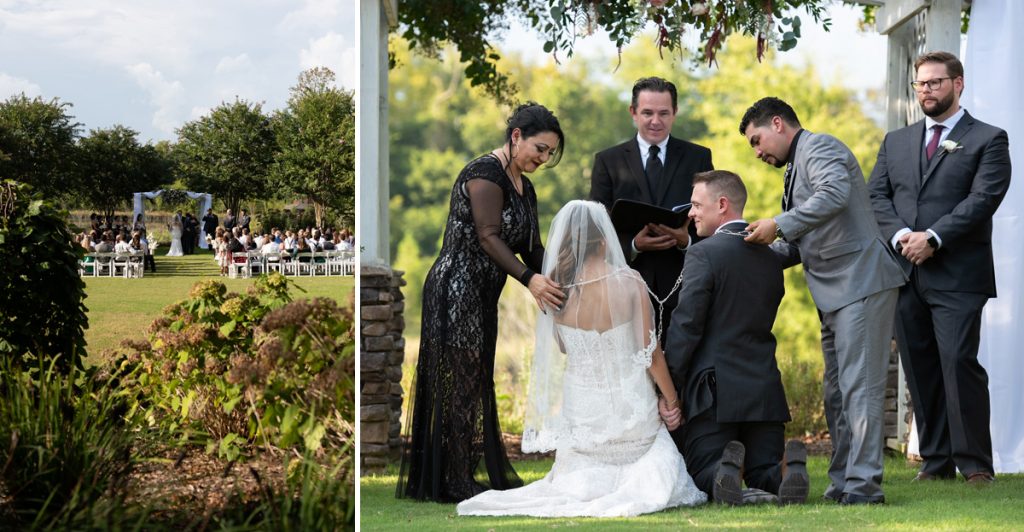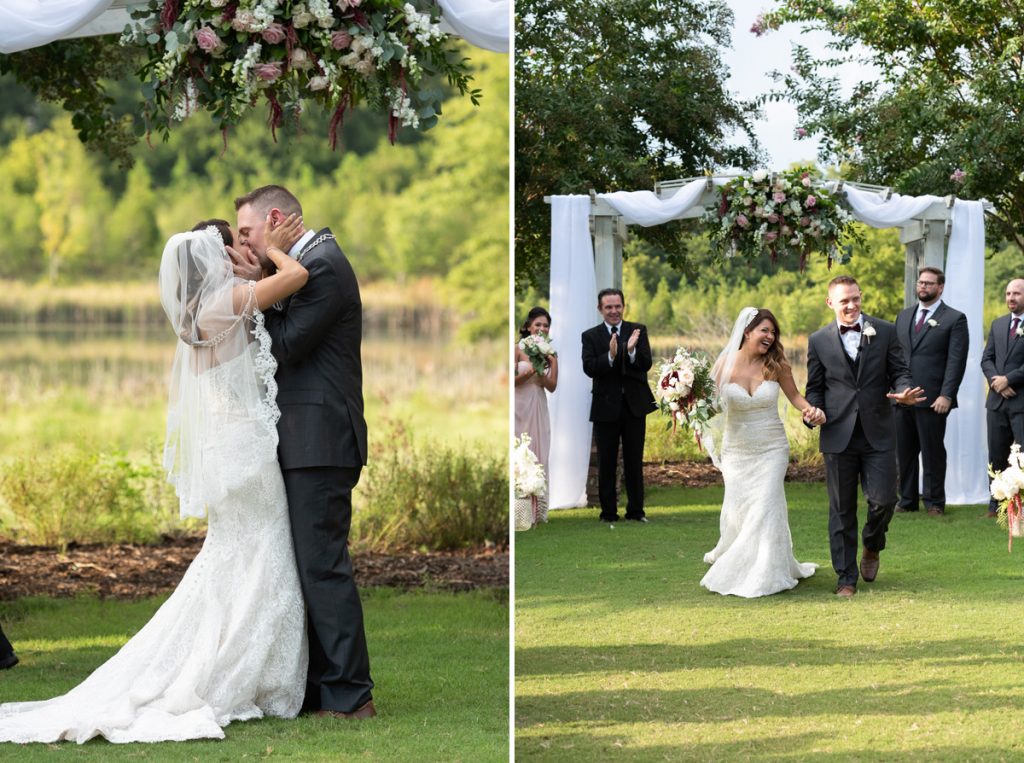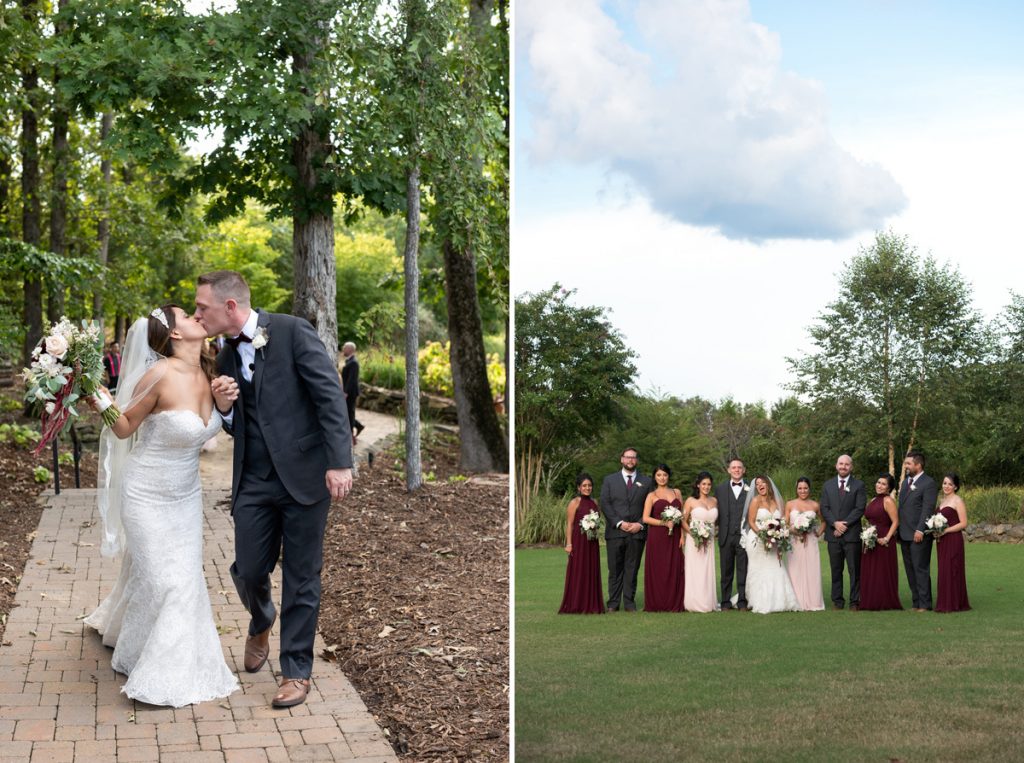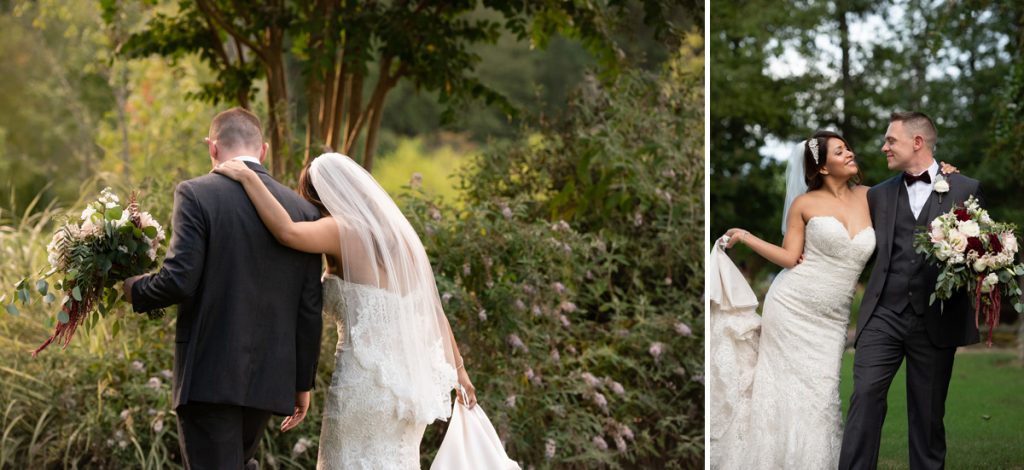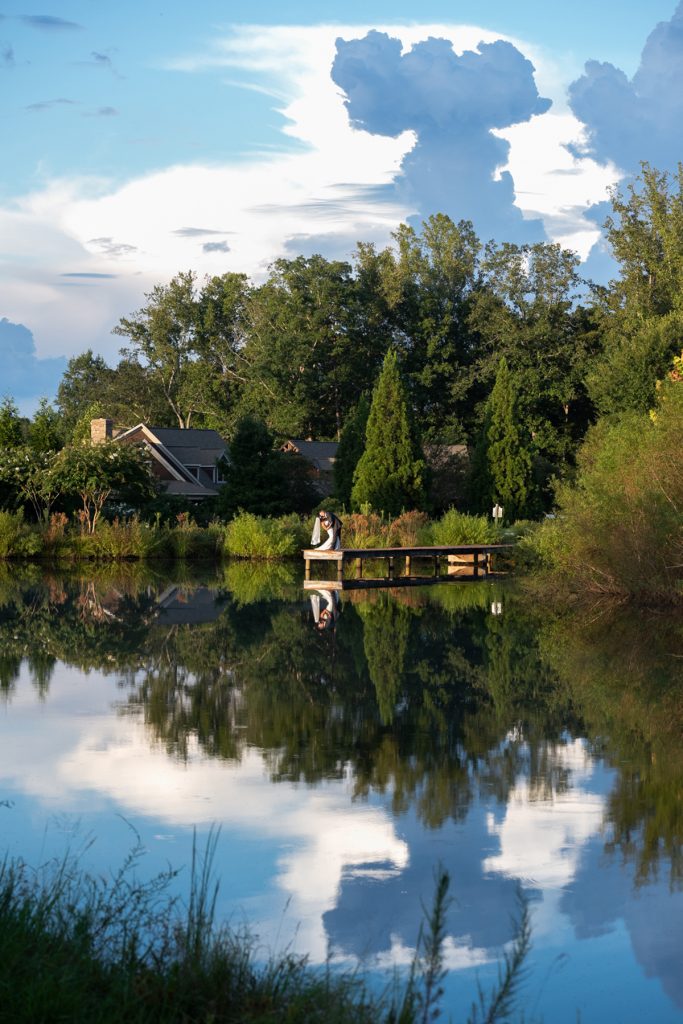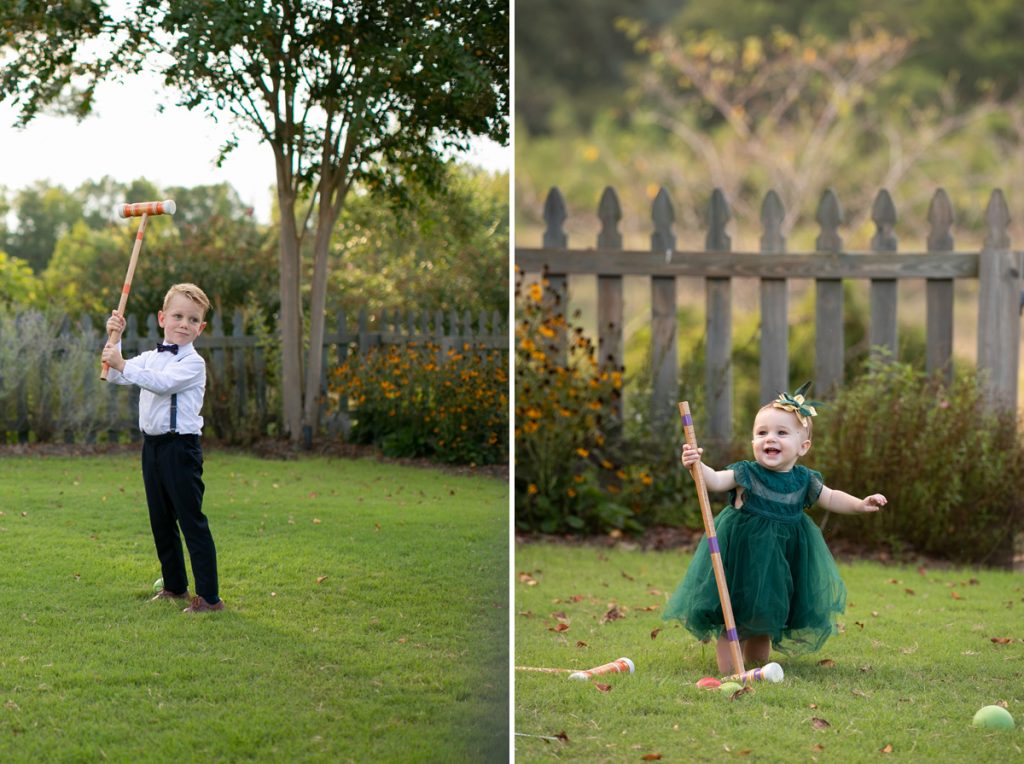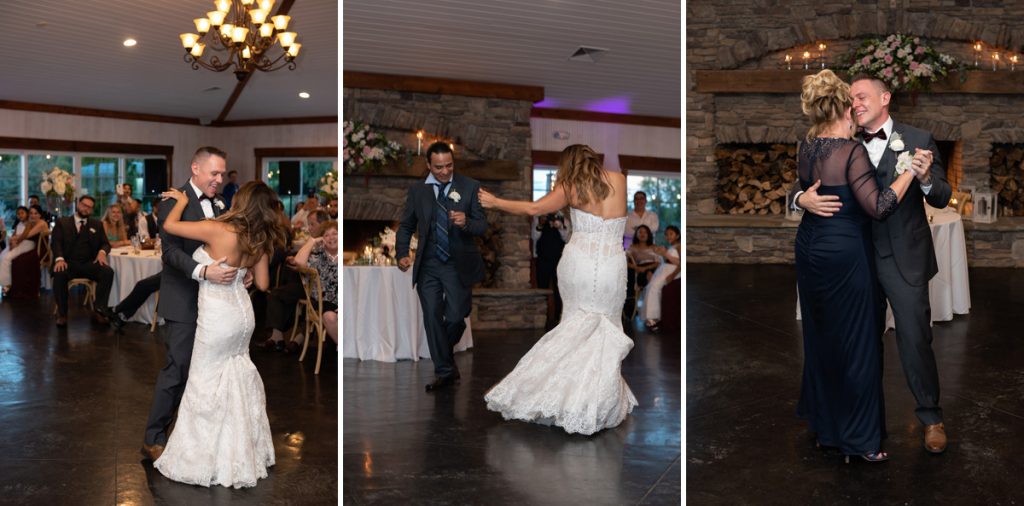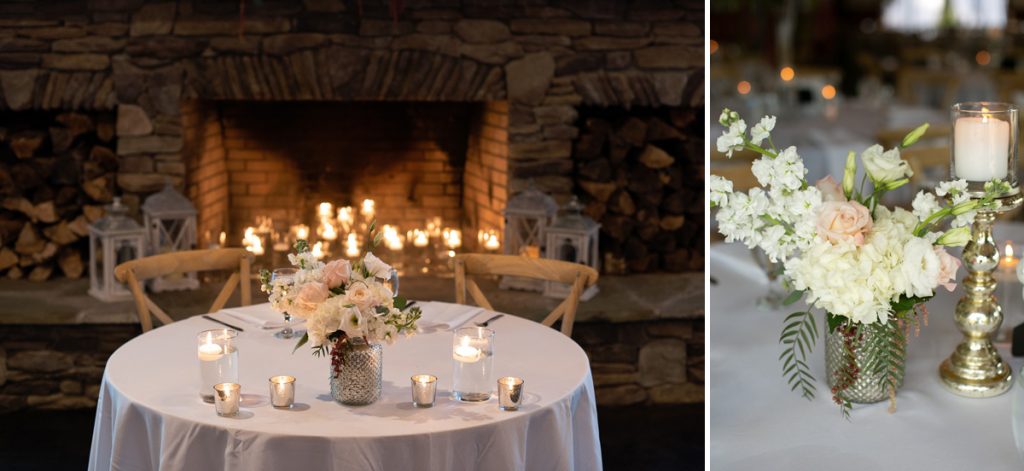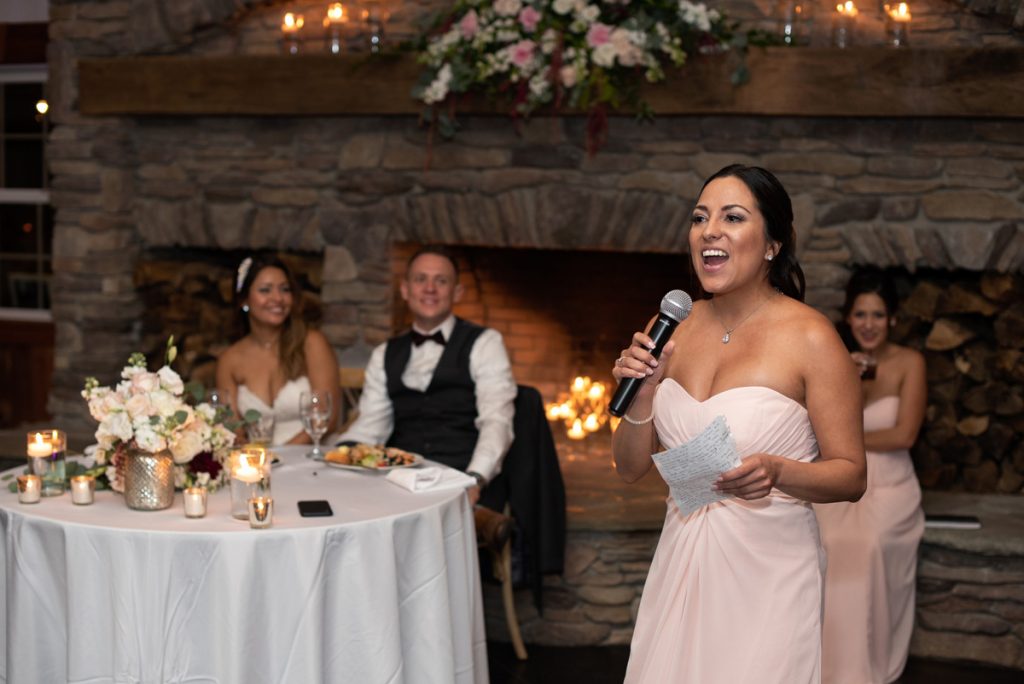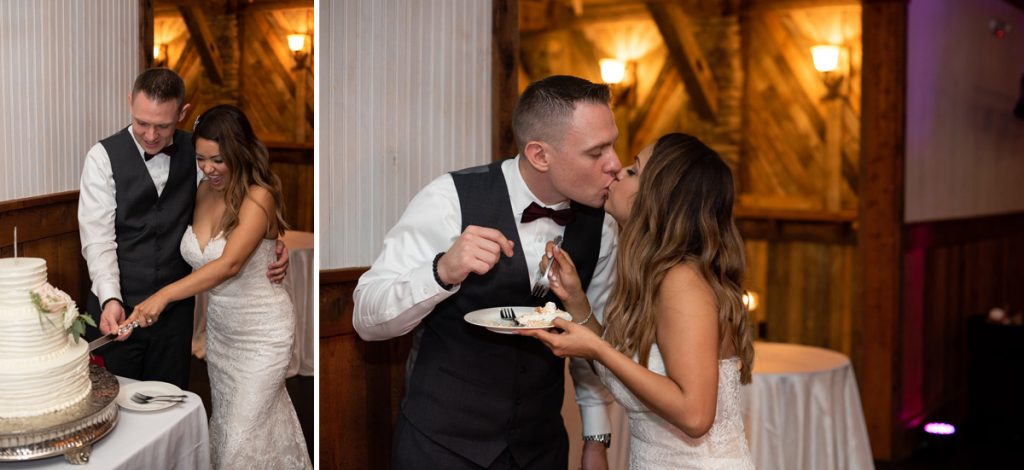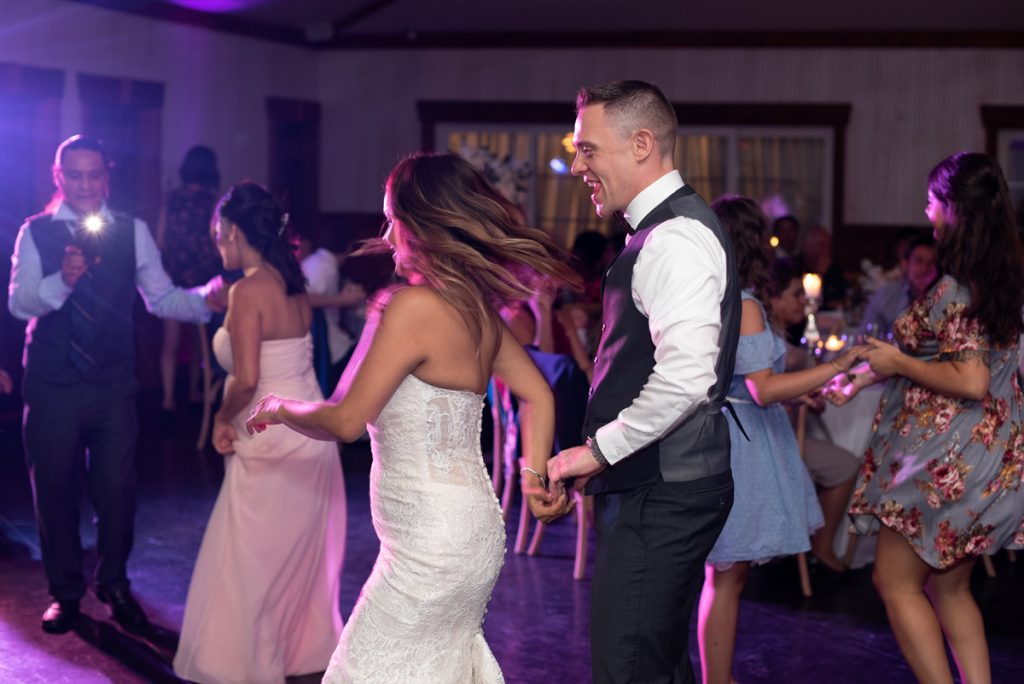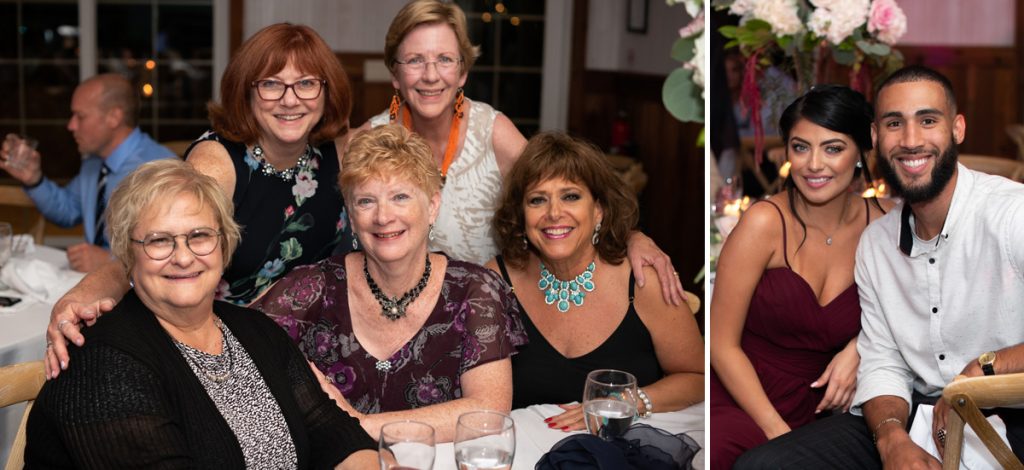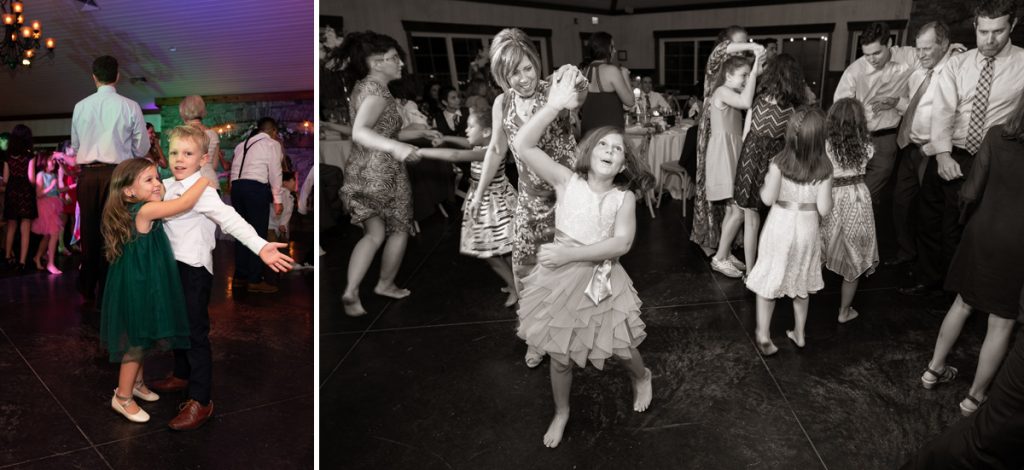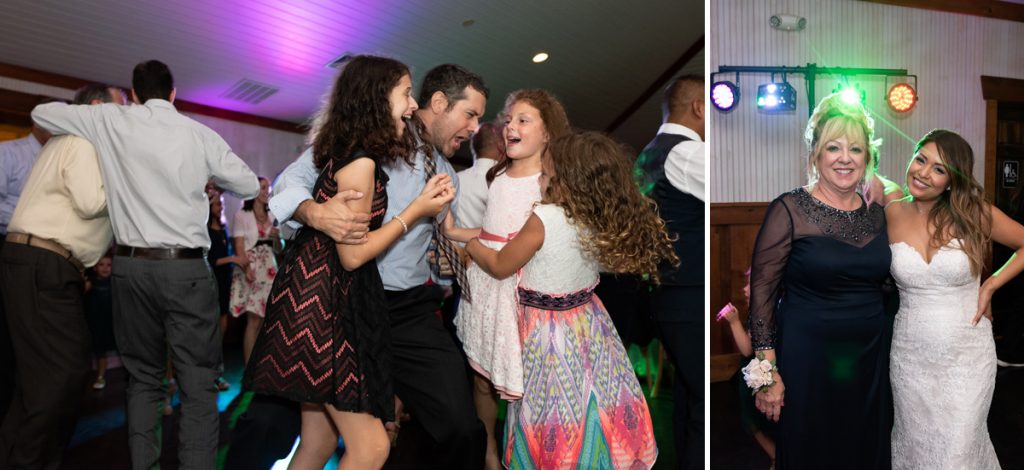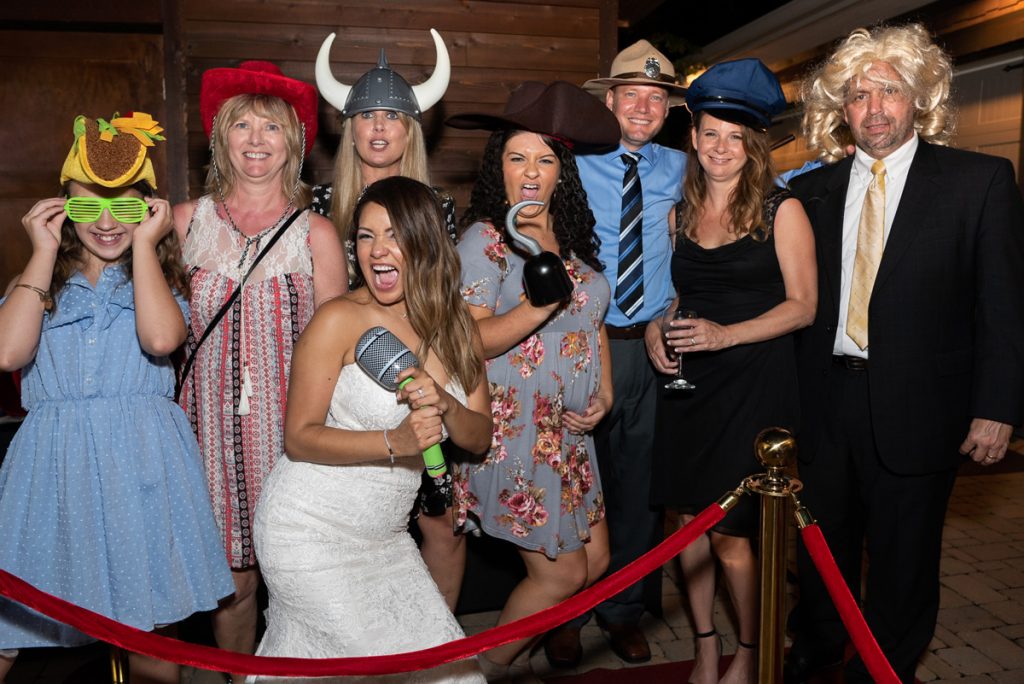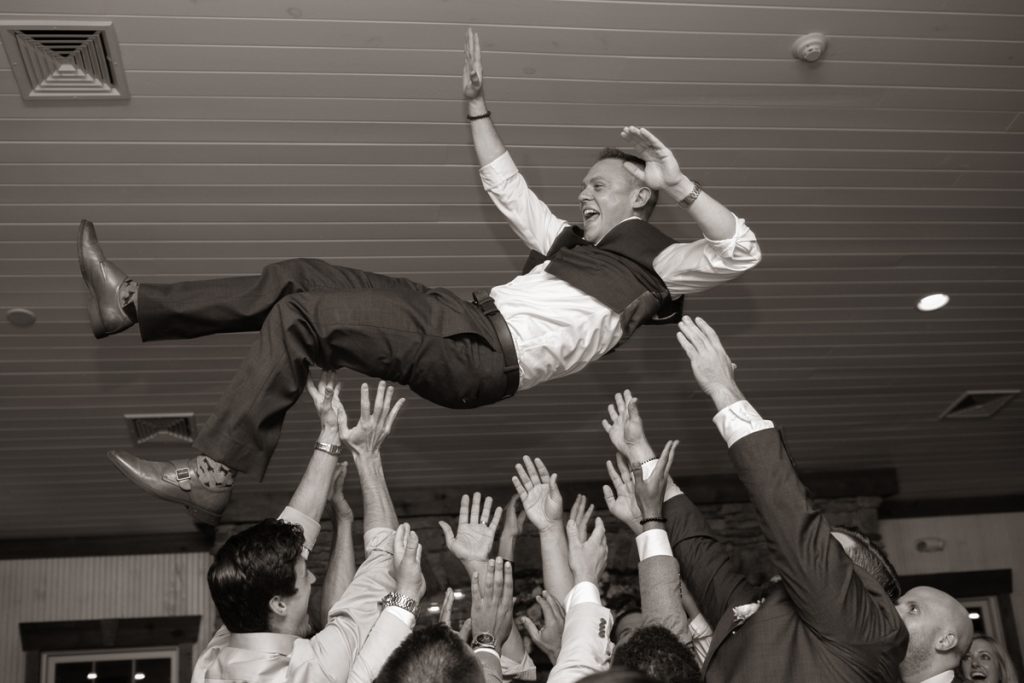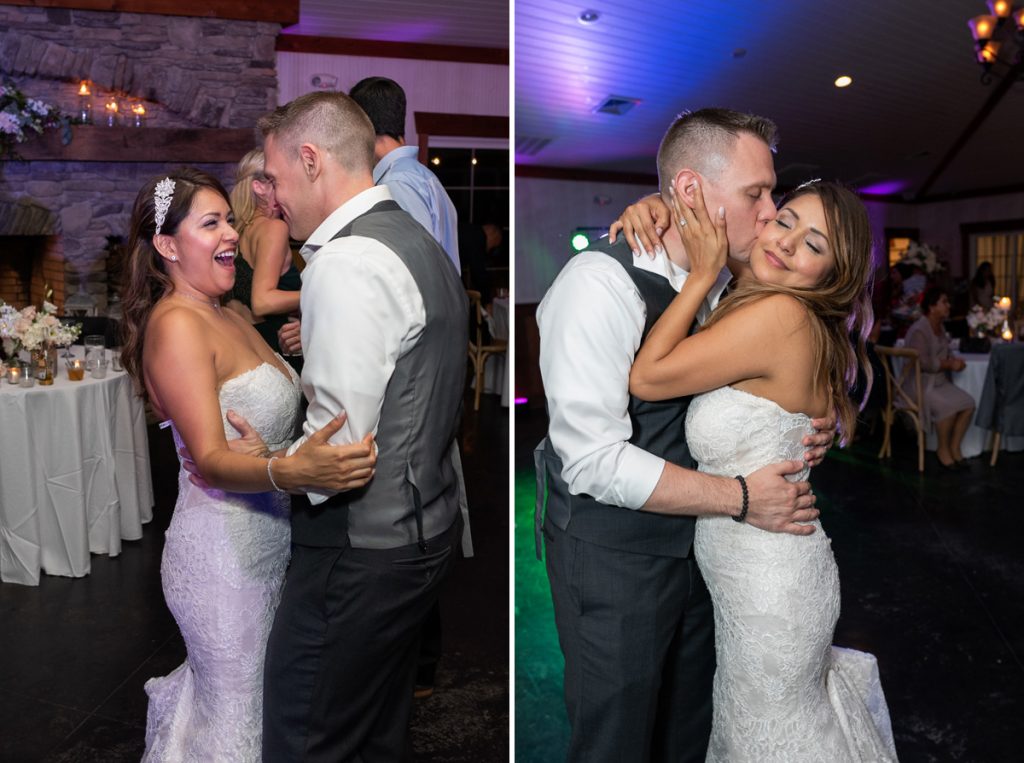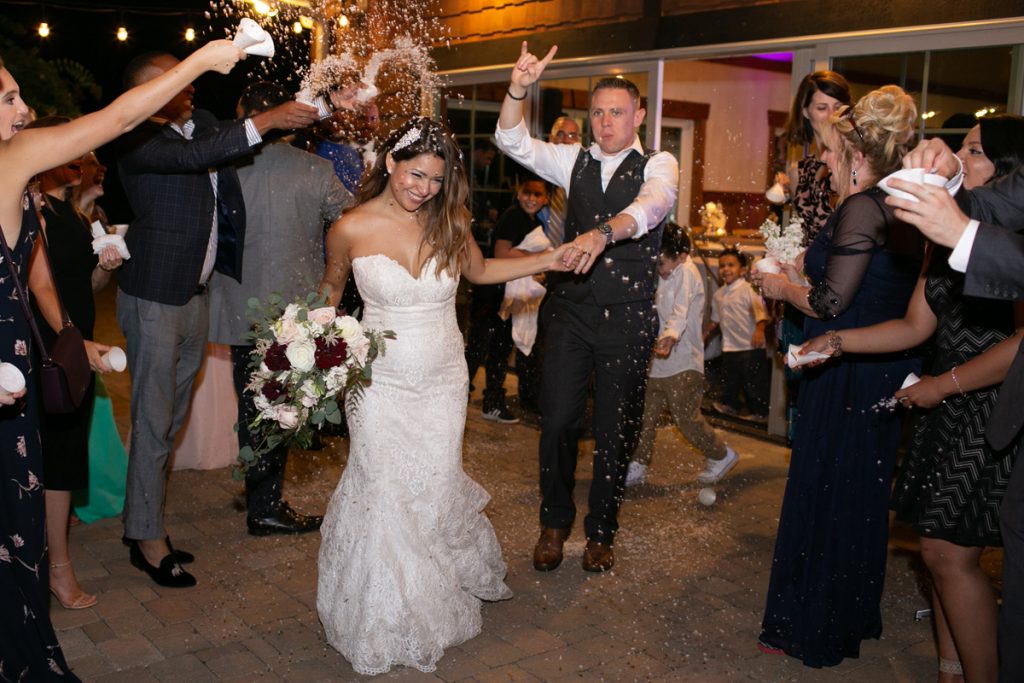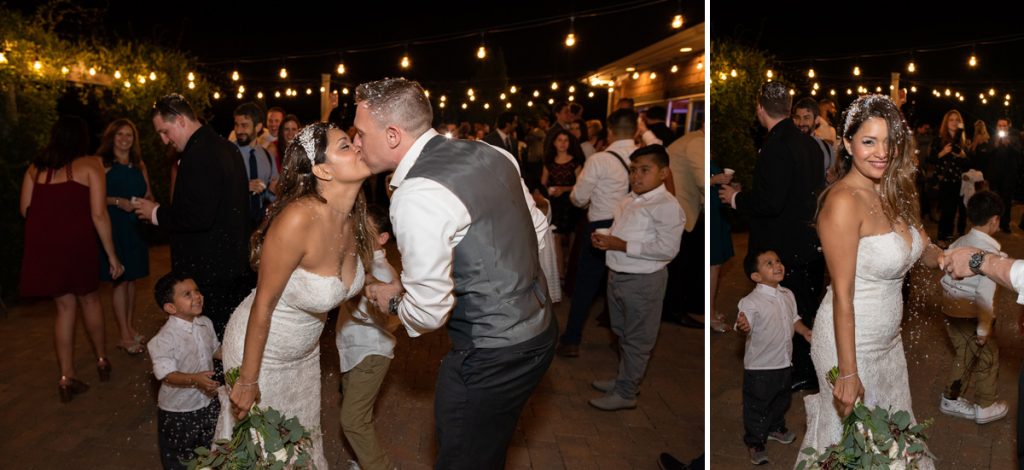 Be sure to check out Carla & John's engagement session post HERE.
Elizabeth and James are a unique mix of "adorable young couple" and "been there/seen it all."  They have, after all, known one another since high school, when they connected in the stands of a hockey game after James broke his hand and, being unable to play, he ended up sitting next to Elizabeth's family.  Fast forward through prom and dates and getting engaged and there they were, standing together at the altar.
Elizabeth and James got ready at their reception location, the new Kimpton Tryon Park Hotel. I could have taken the girls in any direction for pre-ceremony portraits and had an endless number of incredible backdrops (I love shooting in uptown!) but I decided to take Elizabeth and her girls for portraits in Romare Bearden Park.  After finishing with the group, I asked one bridesmaid to stay behind to assist me as I captured solo images of Elizabeth. We were just getting started when we suddenly heard a chorus of voices yelling in the distance.  We turned to see a group of around 20 young guys sprinting in our direction, hollering incoherently.  A little apprehensive, we waited for them to arrive, and when they did, they confessed that they were on a scavenger hunt and a photo with a bride would pretty much assure them of winning the whole thing.  And who were these guys?  A hockey team.  Of course.
Elizabeth and James were married in a charming ceremony at the Great Aunt Stella Center on Elizabeth Avenue, which is a beautiful venue I hadn't had the change to visit for a few years.  If you're looking for an interesting alternative to a more traditional church ceremony, this place is well worth a look; it's a lovely building with a rich history, and it's in the heart of uptown. After the ceremony, we made our way back to the Kimpton Tryon Park Hotel for their reception.  This was another great choice, and I'm sure it's a venue I'll be working more and more in the coming years.  The reception space was so modern and vibrant, and the whole establishment was decked out with truly stunning furniture and décor.  It's definitely a venue with endless possibilities. One of the best parts of the reception—and I know this was really important for Elizabeth and James—was the band.  They chose Bounce Party Band, and in addition to being outstanding in general, they kindly accommodated one of the groomsmen, who got up on stage with the bride and groom and, with the band accompanying him, performed Tom Petty's "Free Fallin'."  Just awesome. As much as I didn't want the party to end, capturing Elizabeth and James emerging from the hotel onto a crowded Saturday night street in uptown Charlotte for their sparkler exit was about as perfect of a finish as you could get. Truly an incredible celebration, beginning to end.
I'm just so happy for these two, and it was such an honor to be there with them on their wedding day.
Wedding Coordinator: Candace Primm of Erin Padgett Events
Ceremony Location: The Great Aunt Stella Center
Officiate: Calvin Coolidge Wilson
Reception Location: Kimpton Tryon Park Hotel
Hair and Makeup: Sabrina Simpson of Be Pretty
Floral Design: Lori Wolno
Cake and other sweet treats: Amelie's French Bakery
Band: Bounce
Ceremony and Reception Guitarist: Joey Rincon
Bridesmaid's Dresses: Brideside
Tuxes: The Black Tux
Thank you to my incredibly talented second photographer, Emily, for her beautiful images.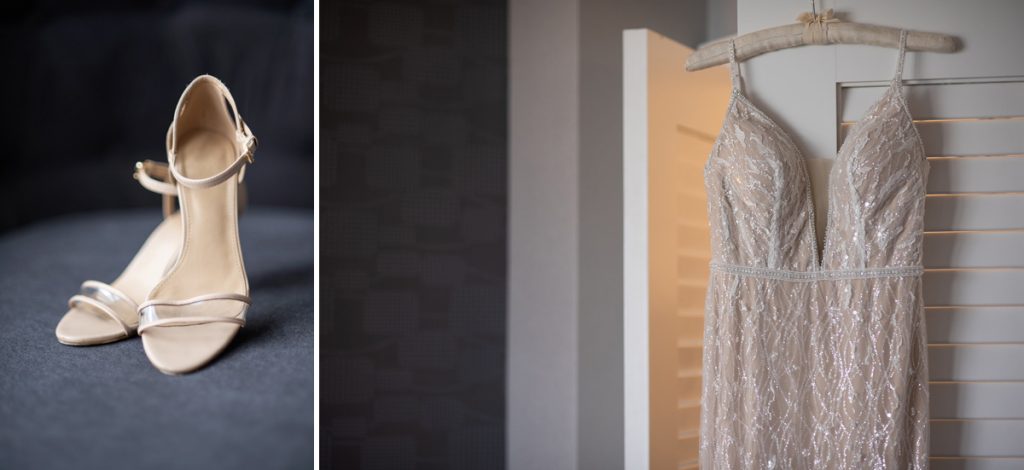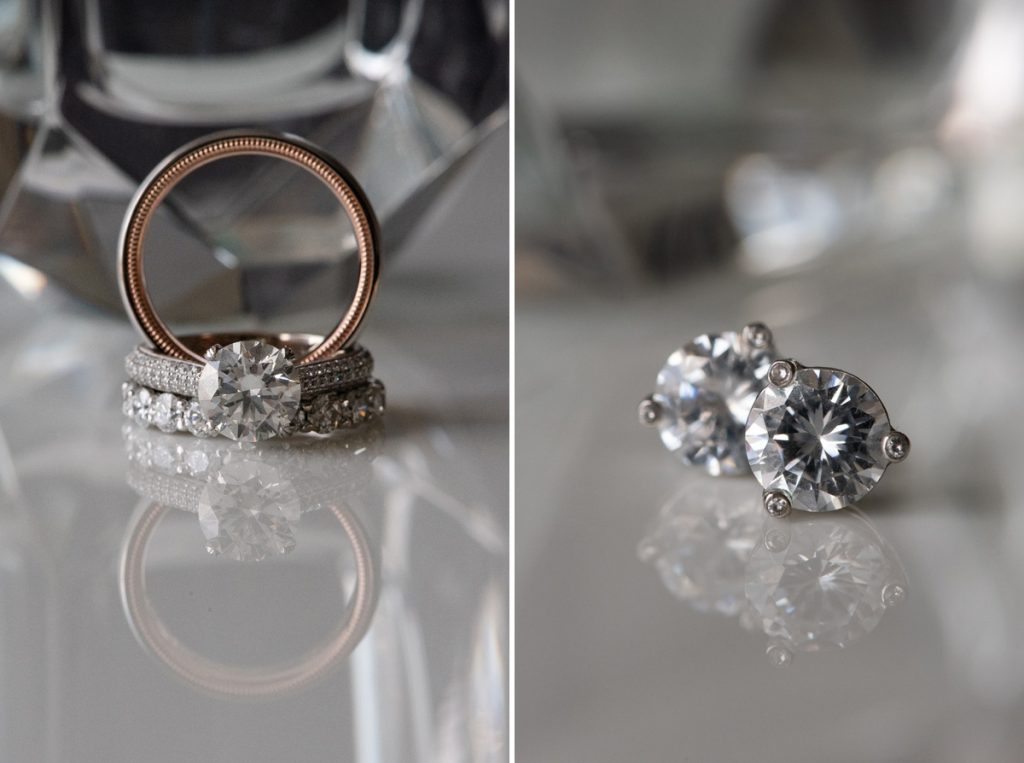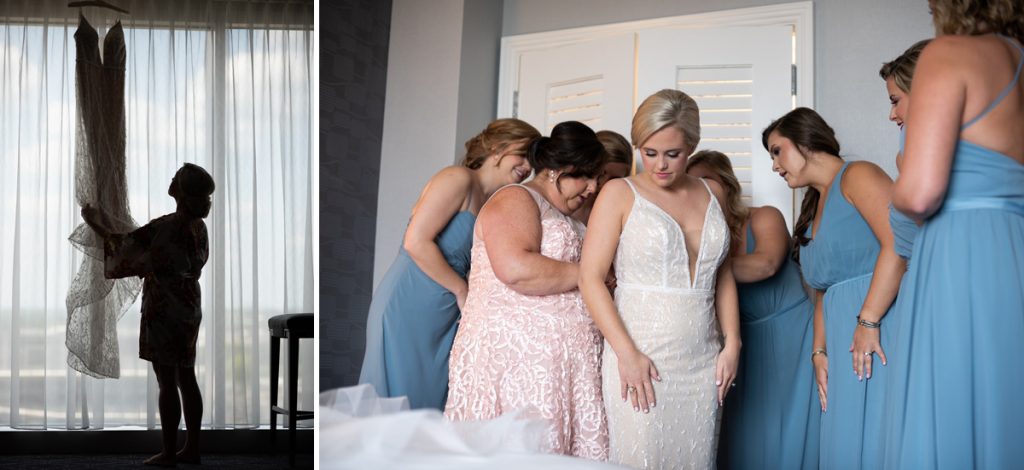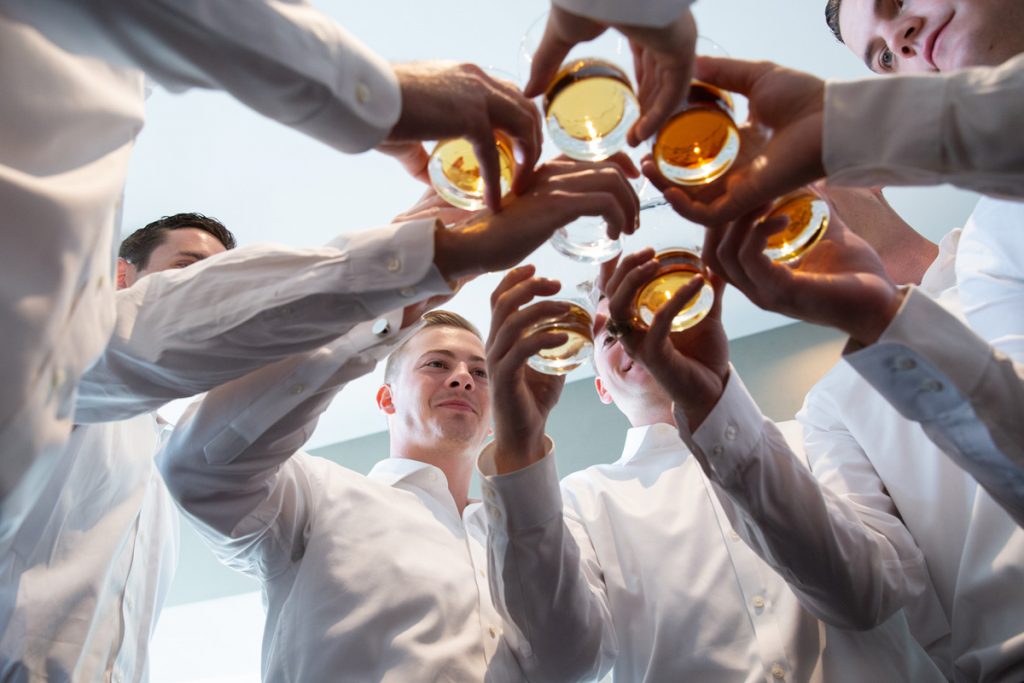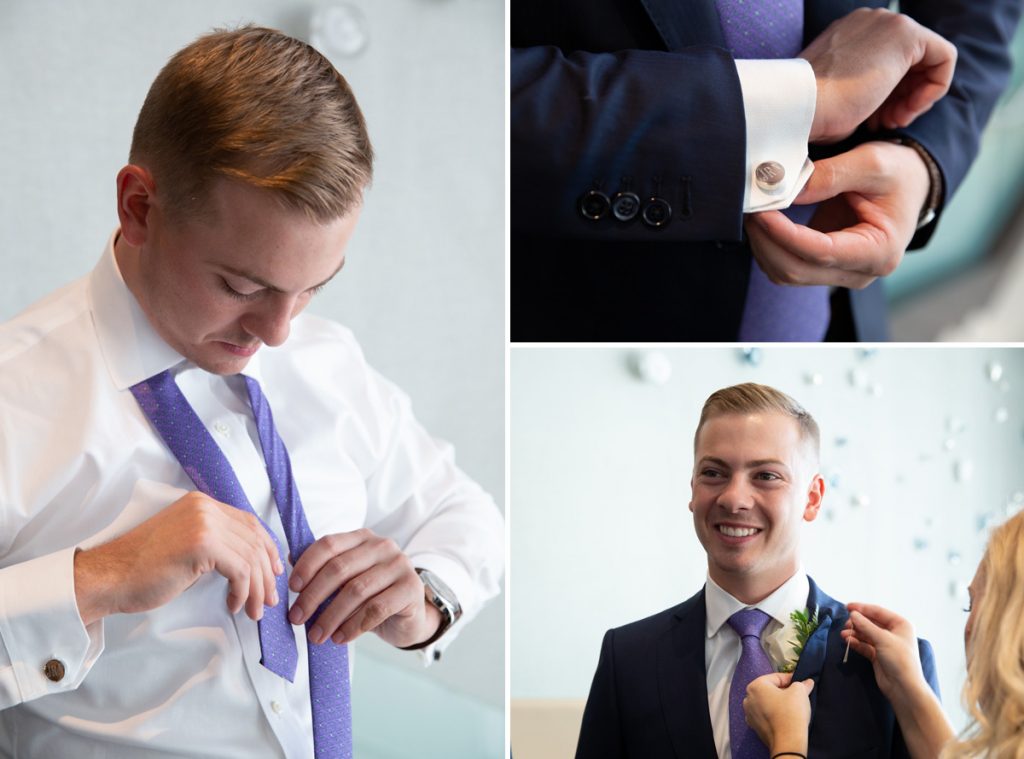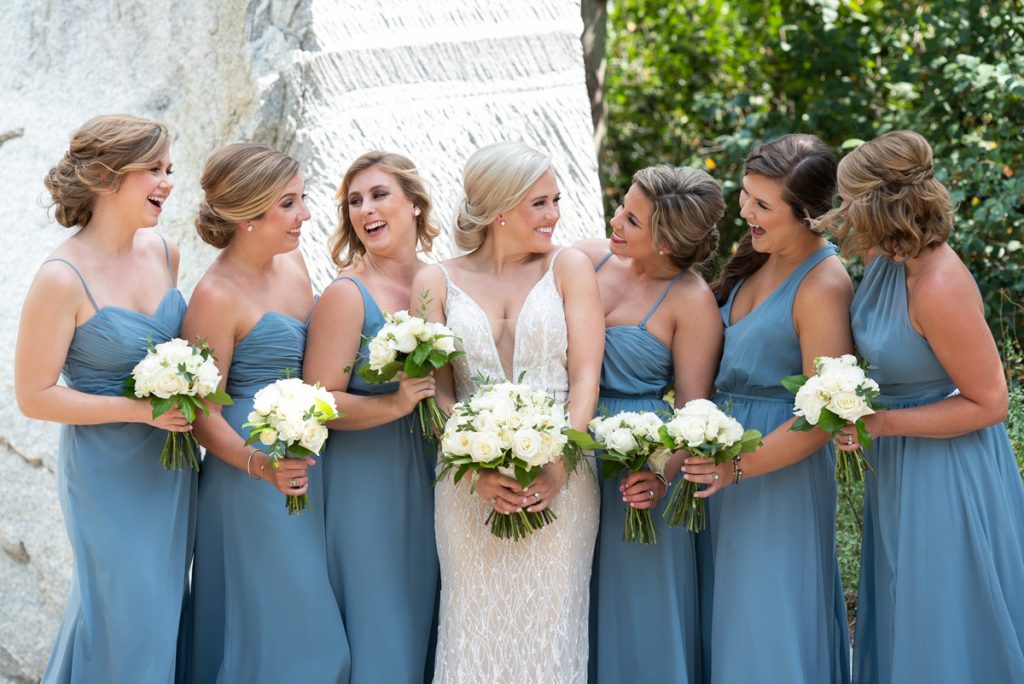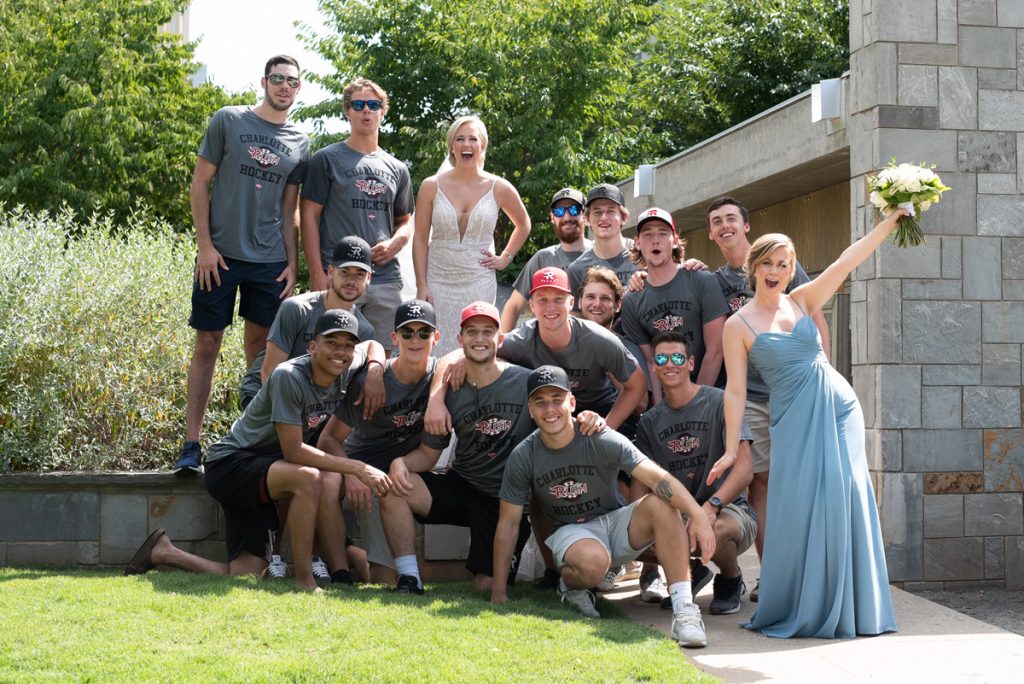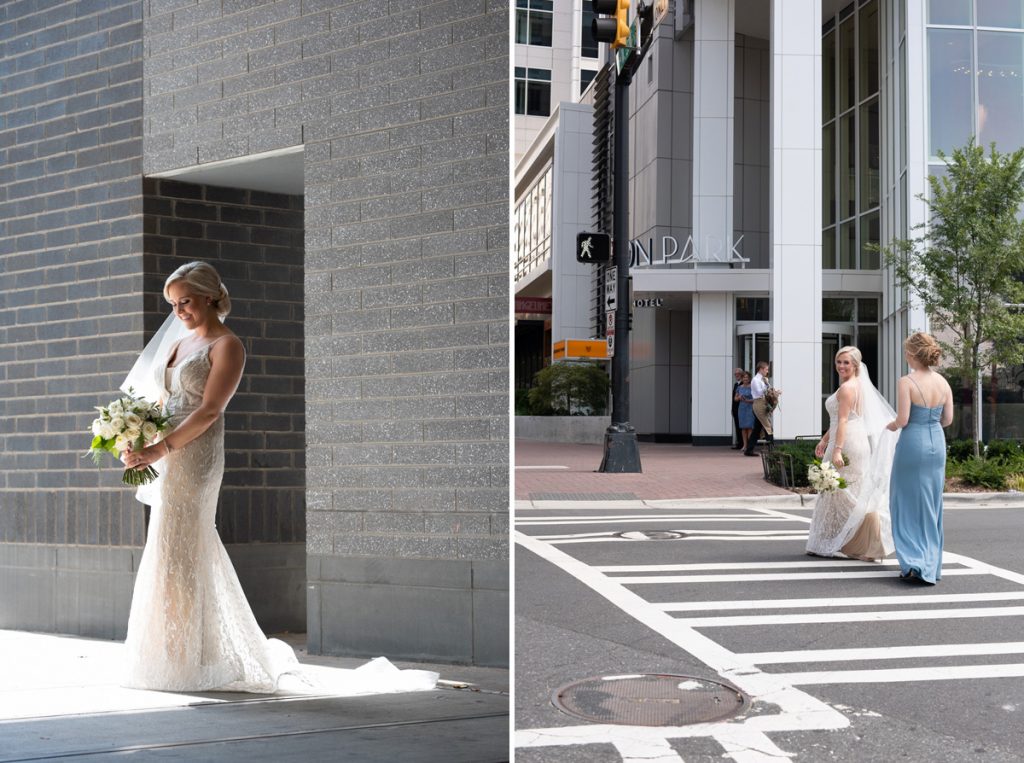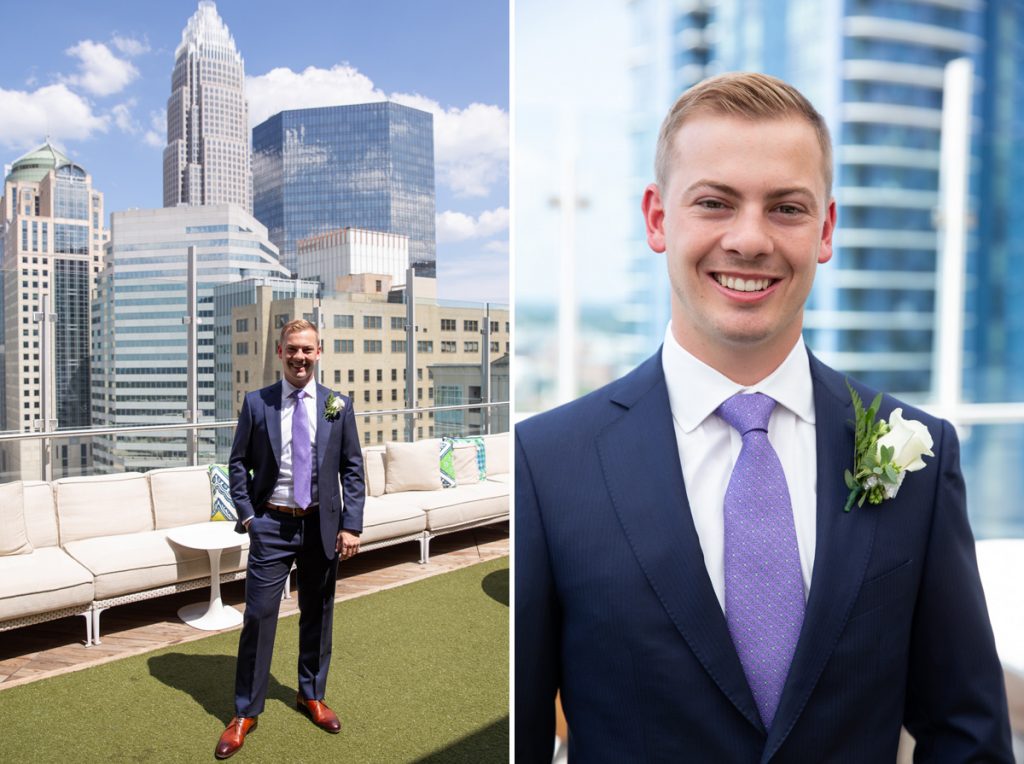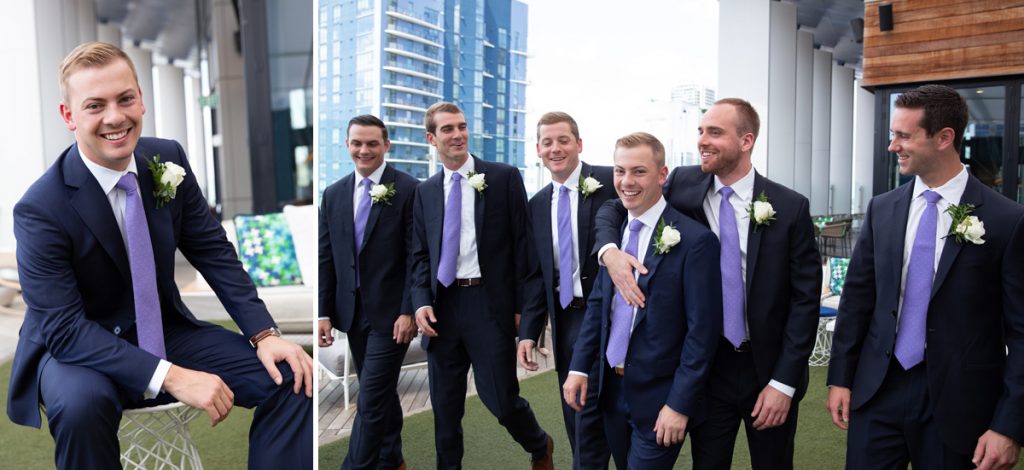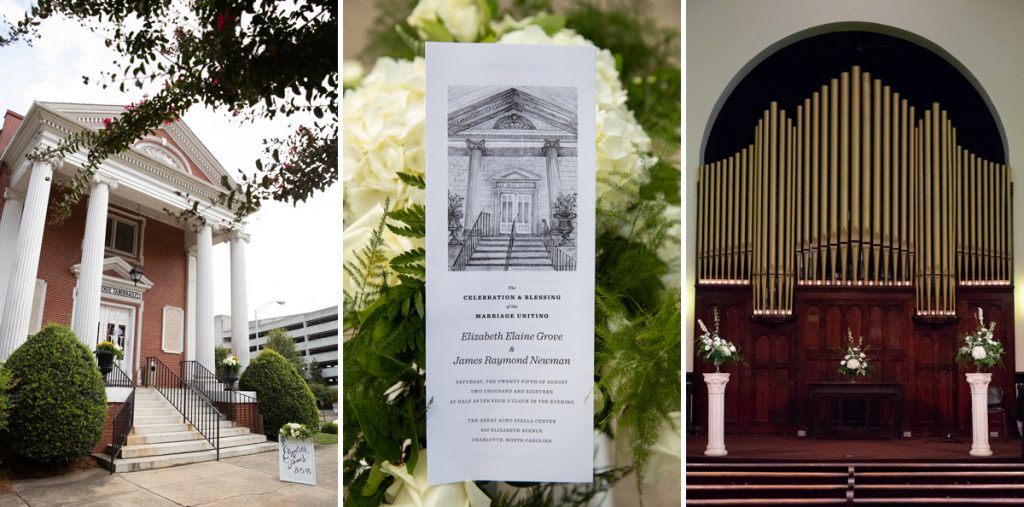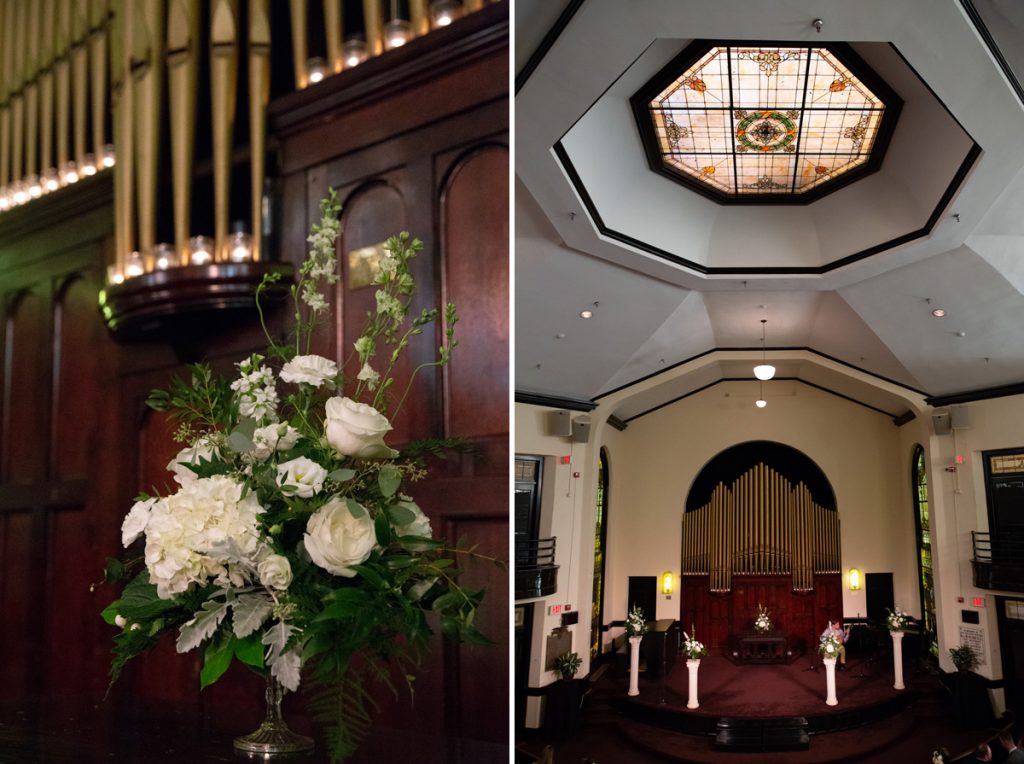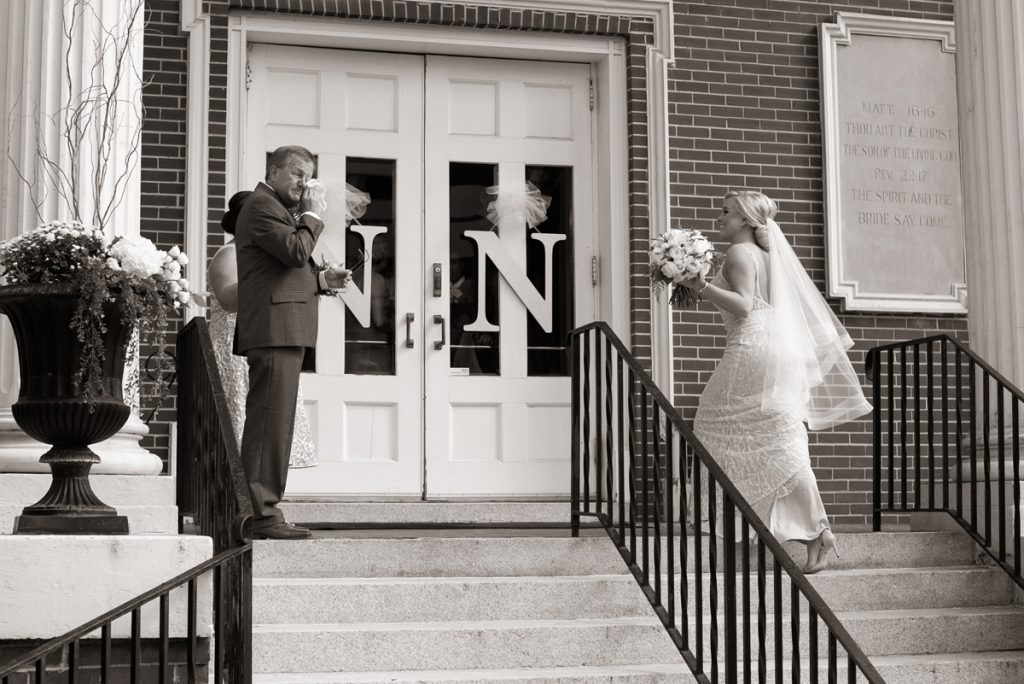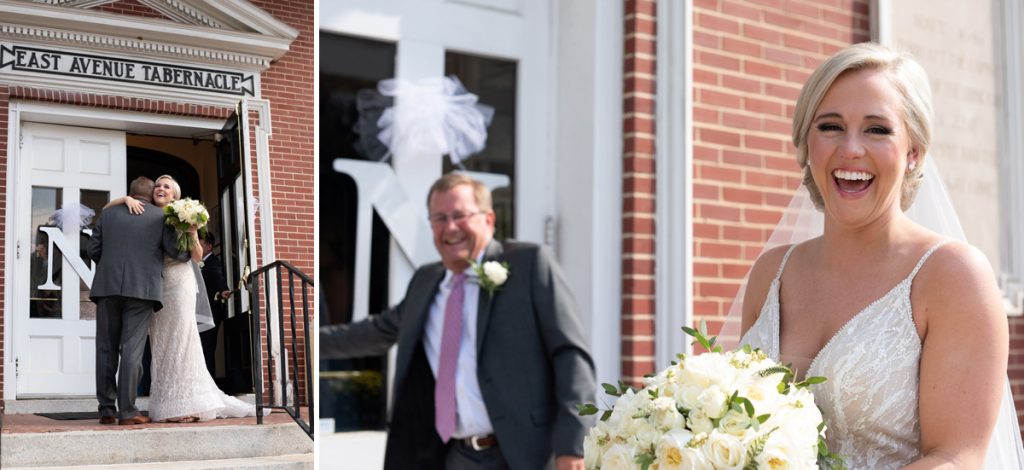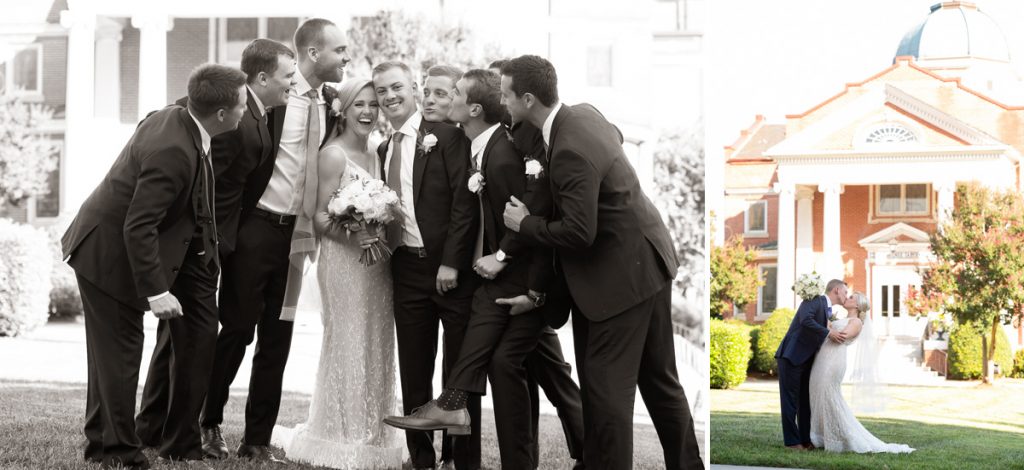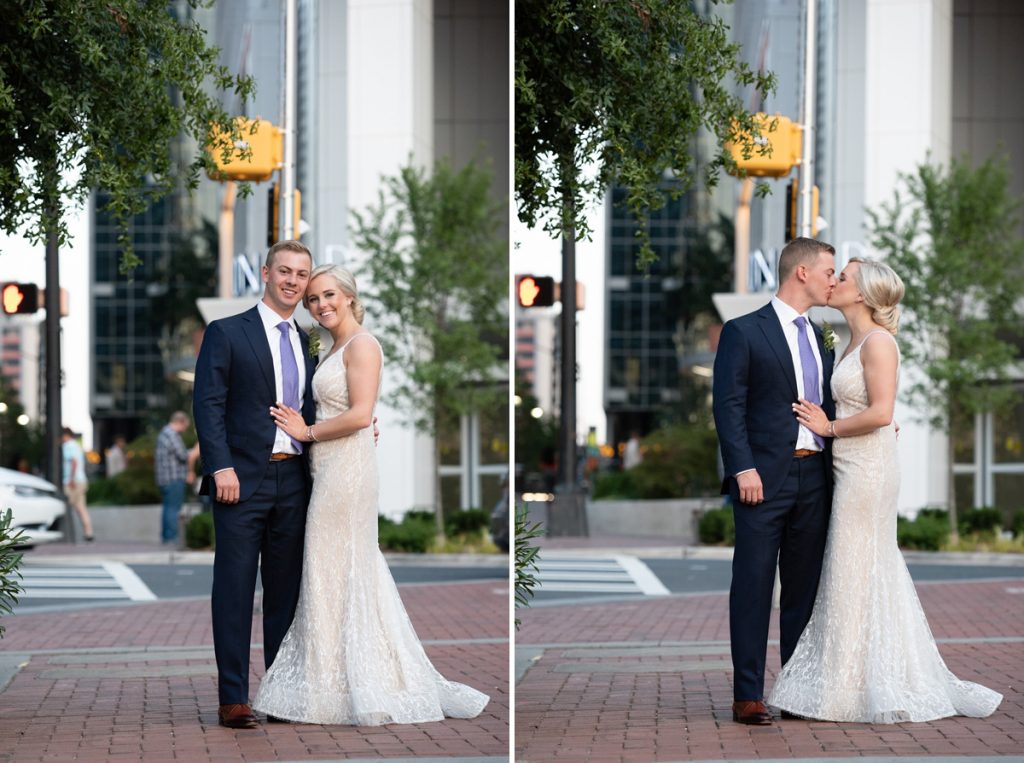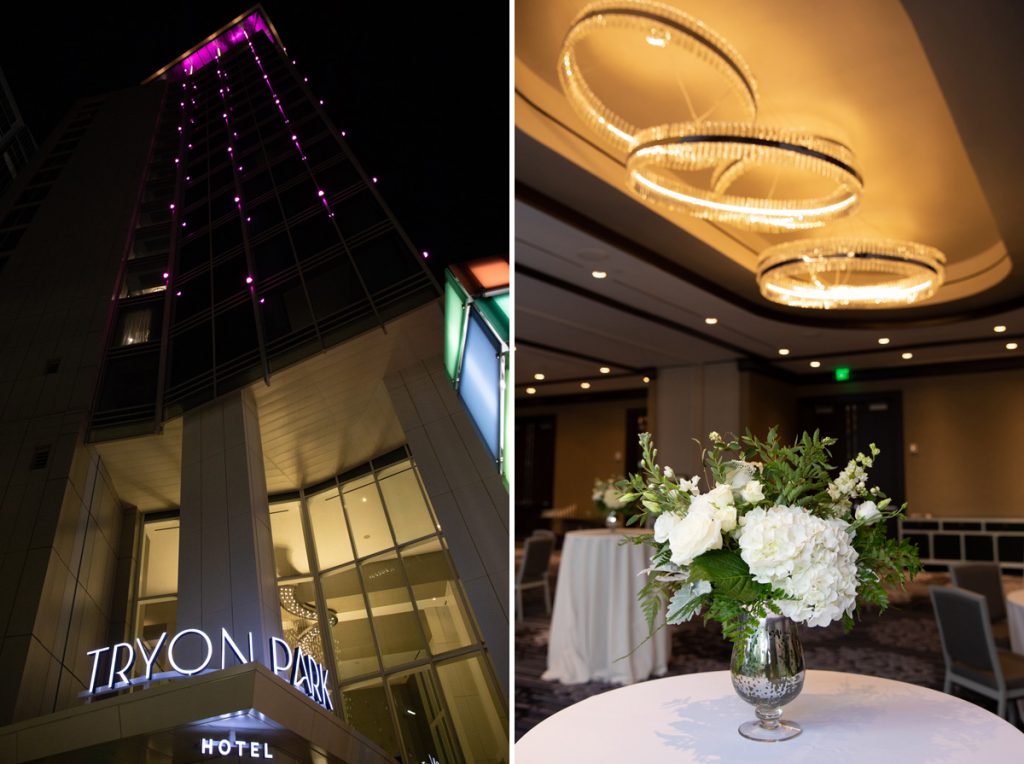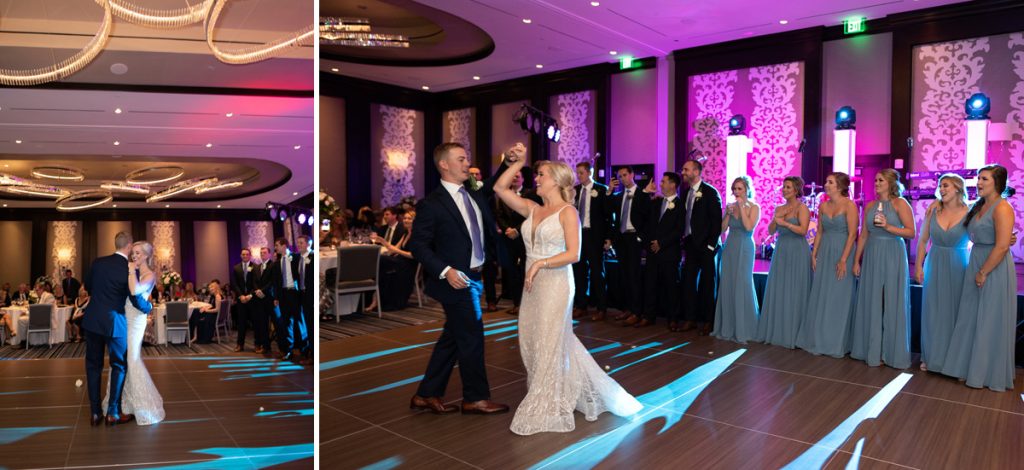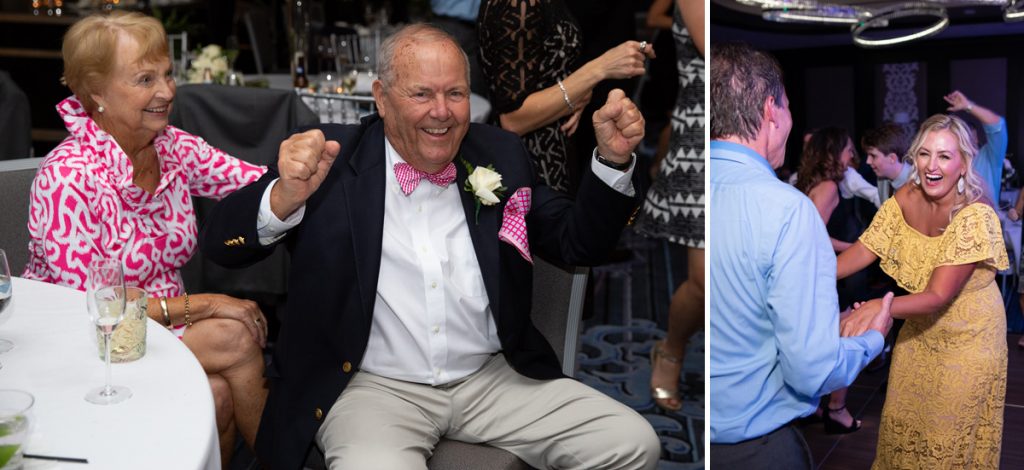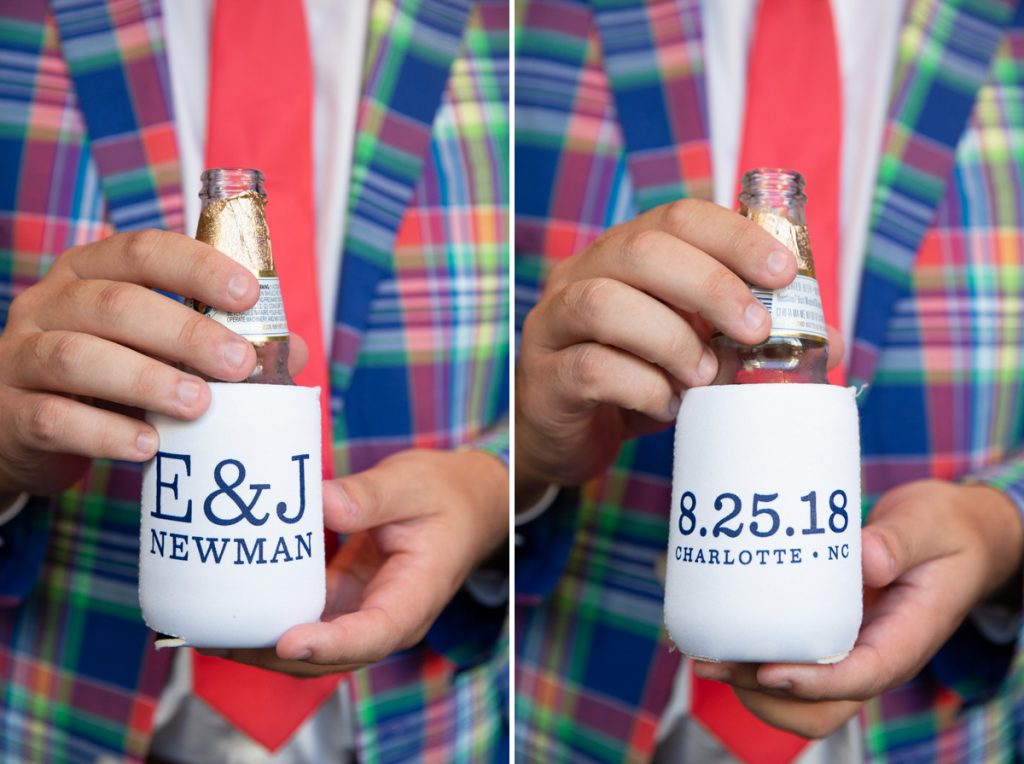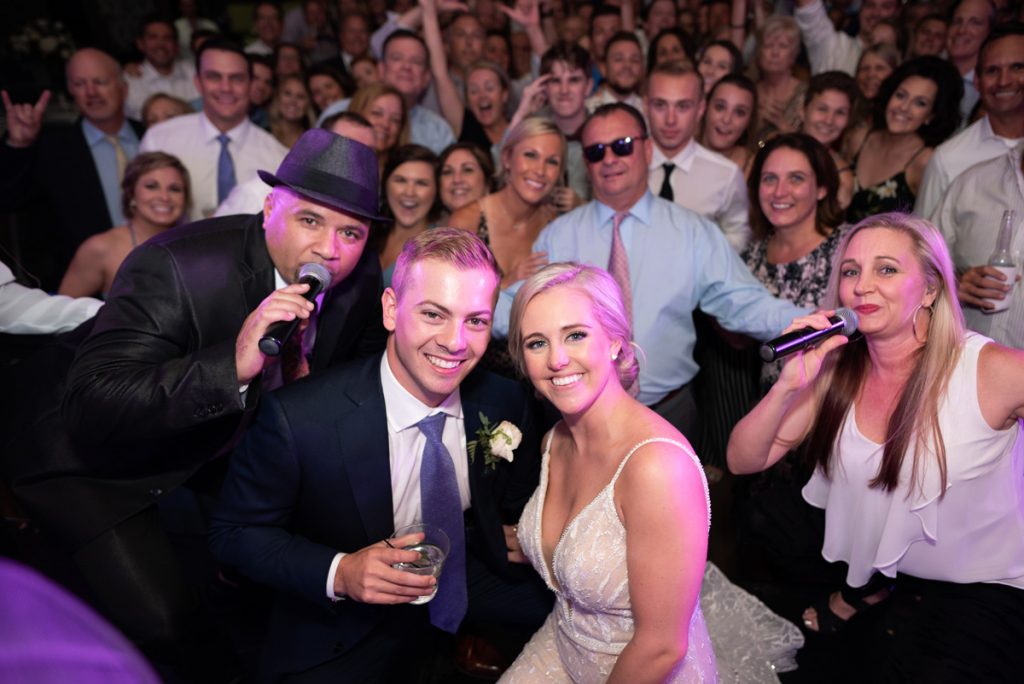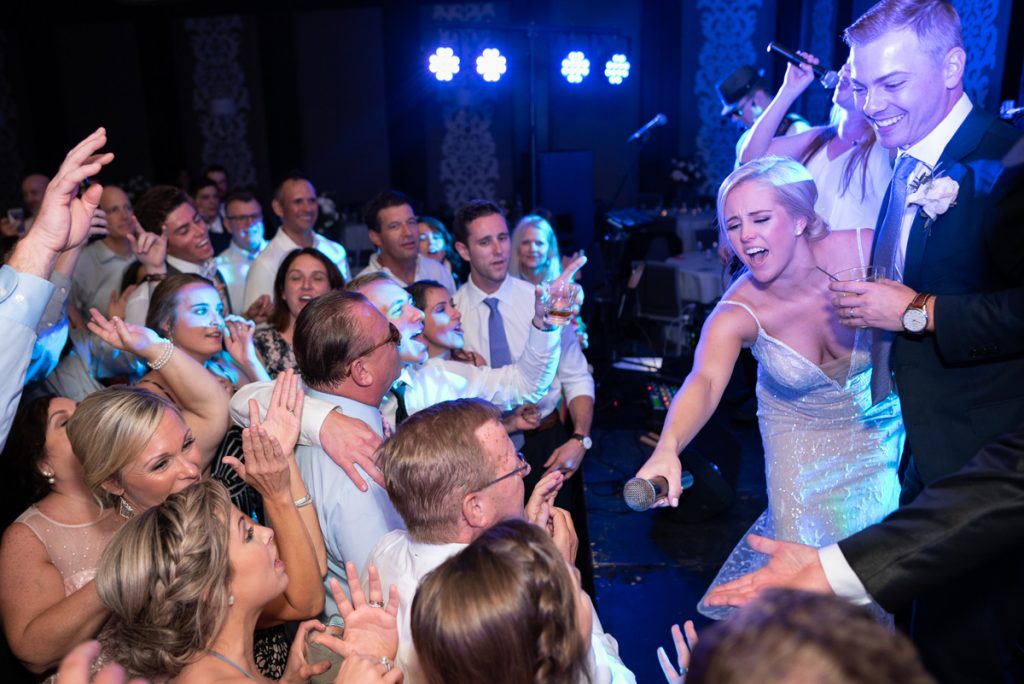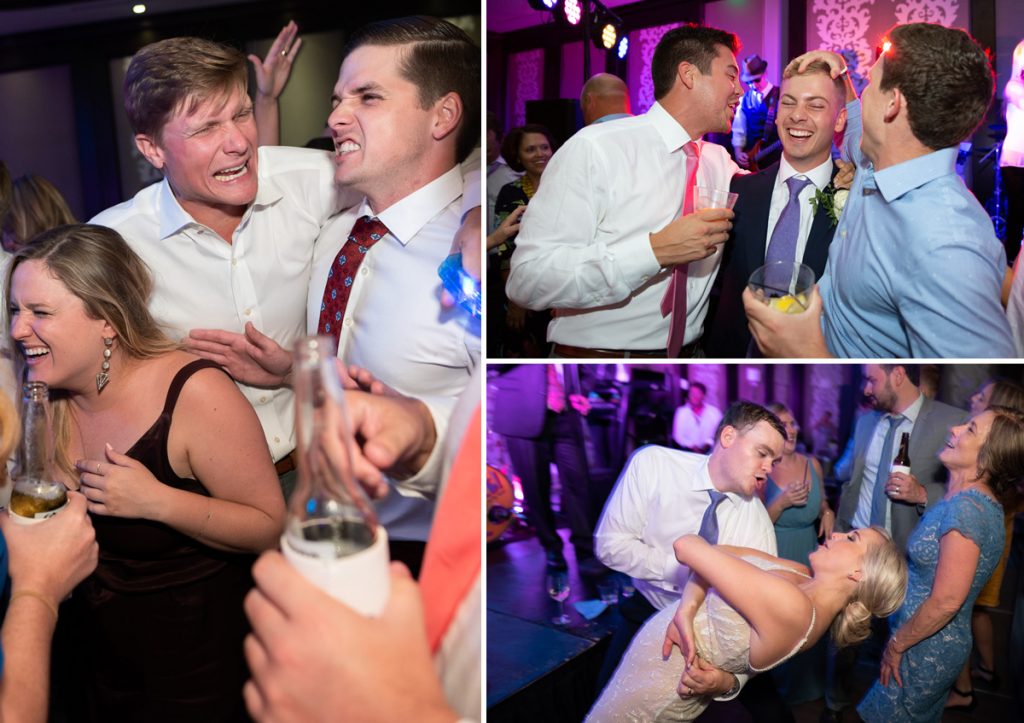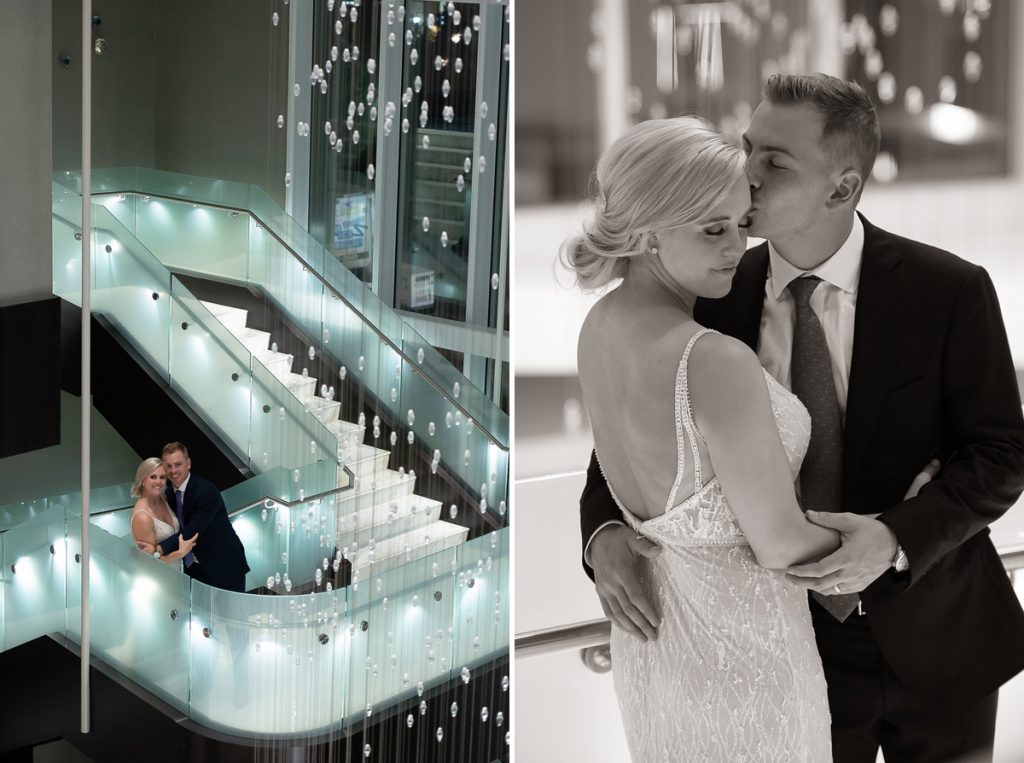 You can check out Elizabeth & James' engagement session at Charlotte's historic Camp North End HERE.
Anne and Andrew are one of the most entertaining couples I've ever met.  From the very first moment I met them, we were laughing, and the more I discovered about them, the surer I became that their wedding was destined to be one for the ages.  As I move along with my post, I'll do my best to give you some of what I'm sure will be the hysterical highlights they have planned.  But first, how they got their start.
Anne and Andrew met at a Christmas party.  He hit on her, and she gave him her phone number.  Before too long, he was shooting her a 2 AM text asking her to dinner, and she accepted.  They ate tacos and drank margaritas and then ended up closing the bar.  Not a bad way to start a relationship.  All this time later, they're still as fun-loving as ever, and they've only discovered new and adorably strange ways to make one another laugh.  When I asked Andrew what he loved most about Anne, he said it was her beautiful smile and sense of humor.  And when I asked Anne what she loved about Andrew, said it was his fabulous booty.  I can only imagine that he'll be very photogenic from behind.
Andrew's proposal was just as cute and quirky as everything else about these two.  It took some prep, but when Andrew was ready, he got Anne in the backyard, dropped to one knee, and flicked a switch on his hidden remote control.  MARRY ME popped up in lights across the back fence.  The ring Andrew used once belonged to Anne's great-aunt Mabel, and the wedding band was designed to match the uniqueness of their precious heirloom.
For the engagement shoot, we started off at the UNC Charlotte Botanical Gardens and then moved over to Camp North End for a few additional shots.  We finished up at NoDa Brewing on Tryon.  Anne and Andrew's dog Goonie came along for the whole shoot.  One of my favorite moments came right at the end when Andrew busted out his mint condition Reebok pumps for a few portraits.  Pretty dang funny.  He's promised to bring them to the wedding a repeat performance.  Since Andrew was the mascot for the University of North Carolina at Wilmington, I'm also hoping he'll bring all or part of his Sammy C. Hawk costume—I wouldn't put it past him.
Based on how much fun we have had during our time together for the engagement shoot and throughout the planning process, I can only imagine how epic this wedding is going to be. They have more than a few tricks up their sleeves to delight their guests.  Can't wait to see these two later today to get the party started.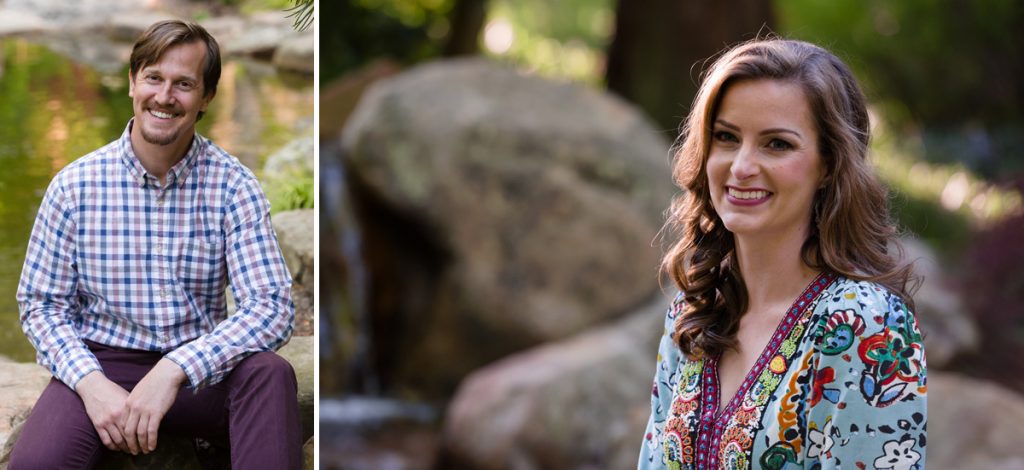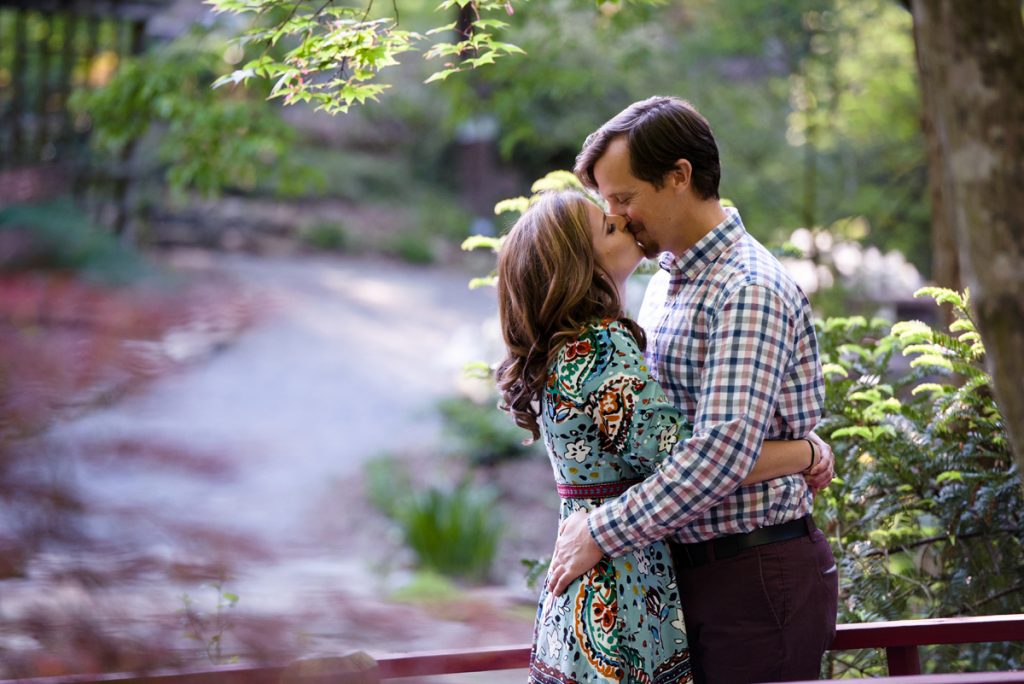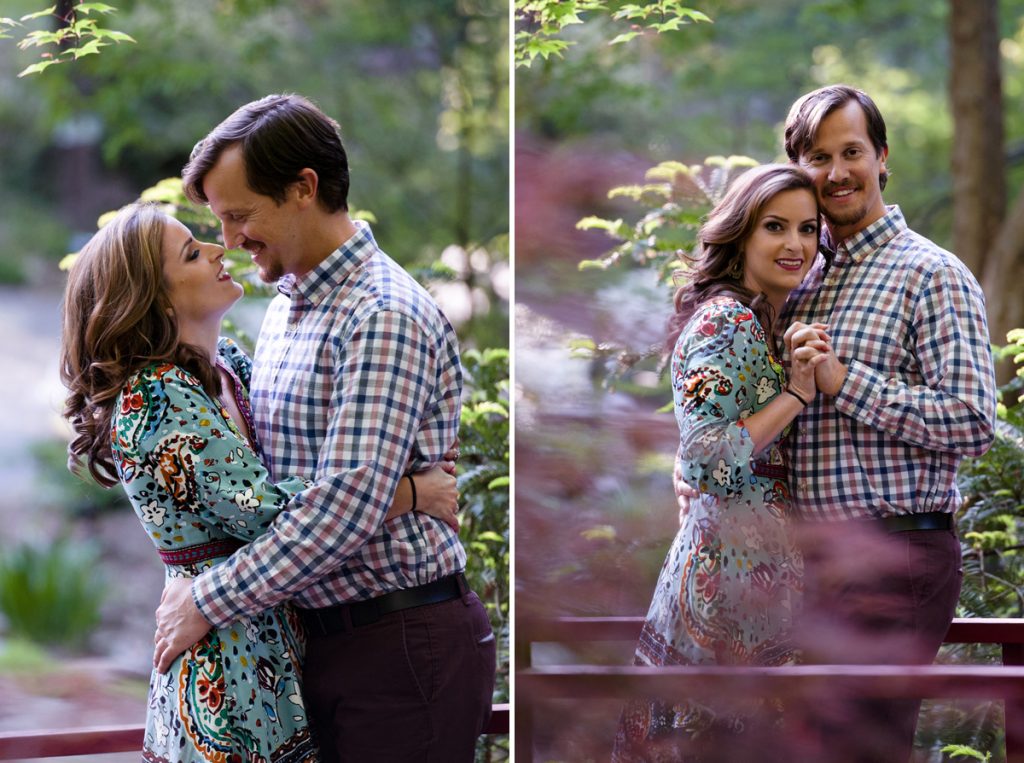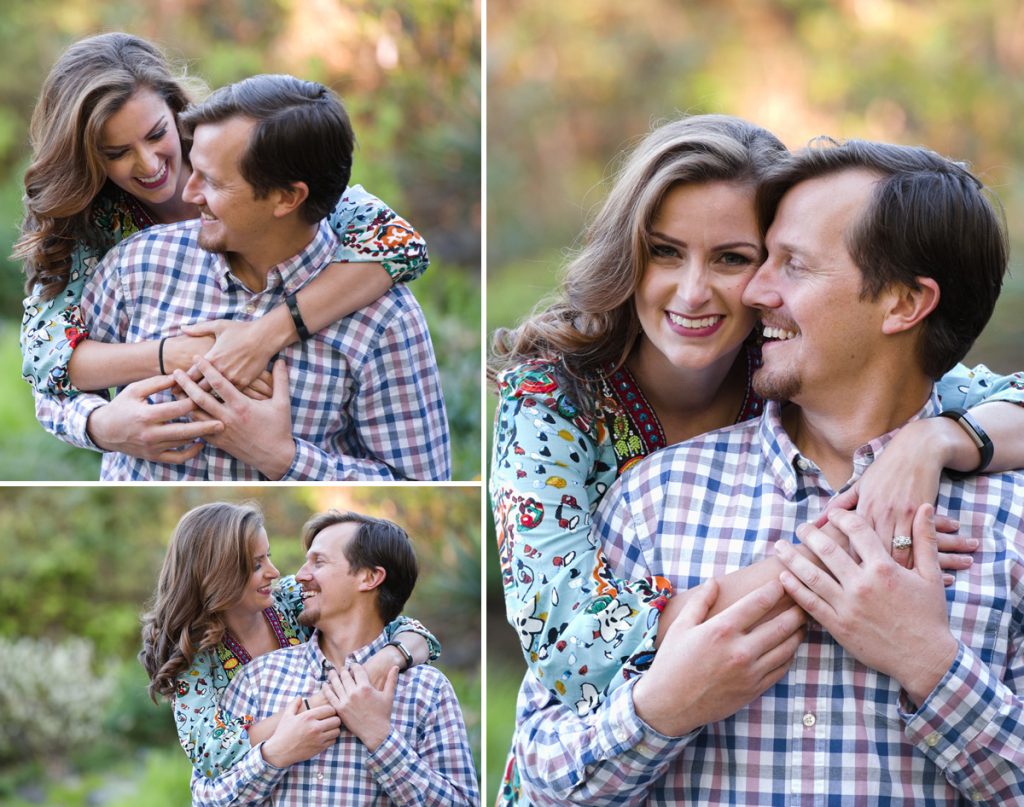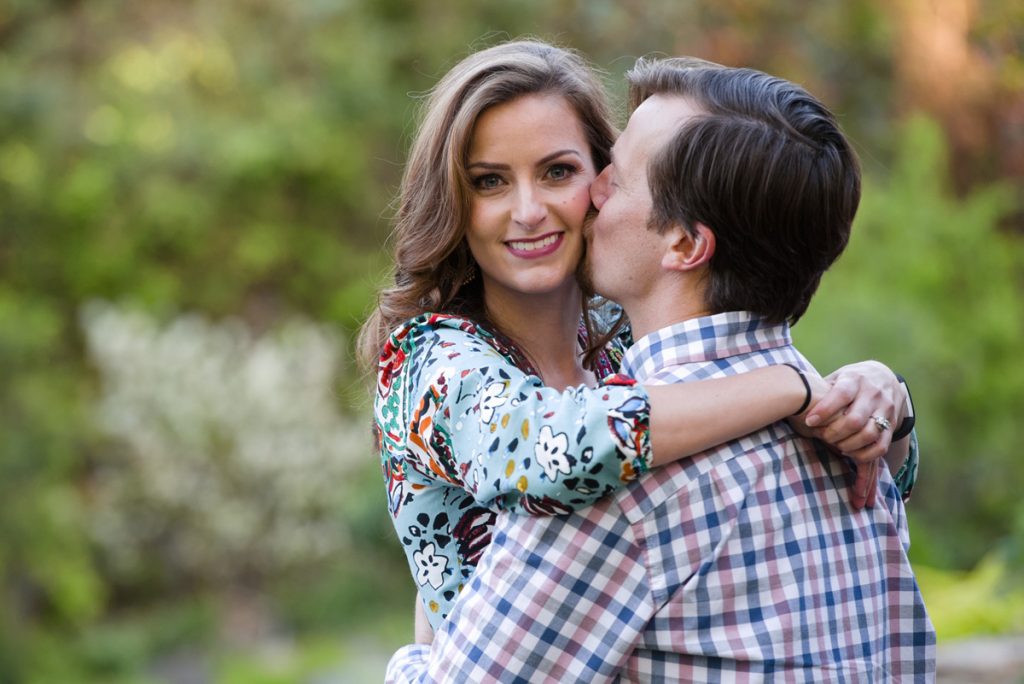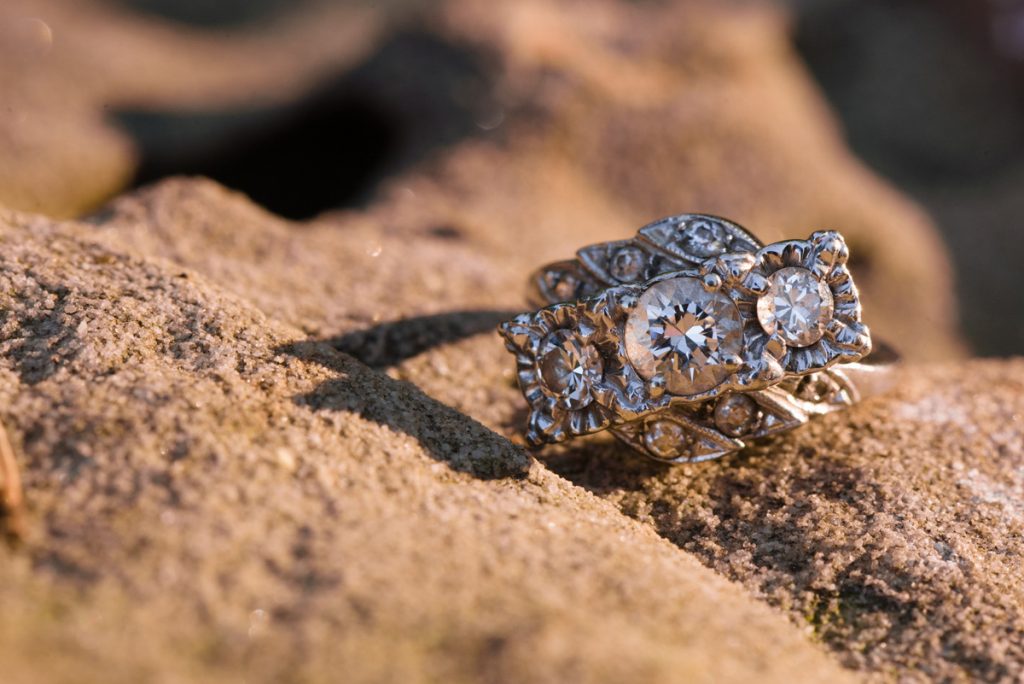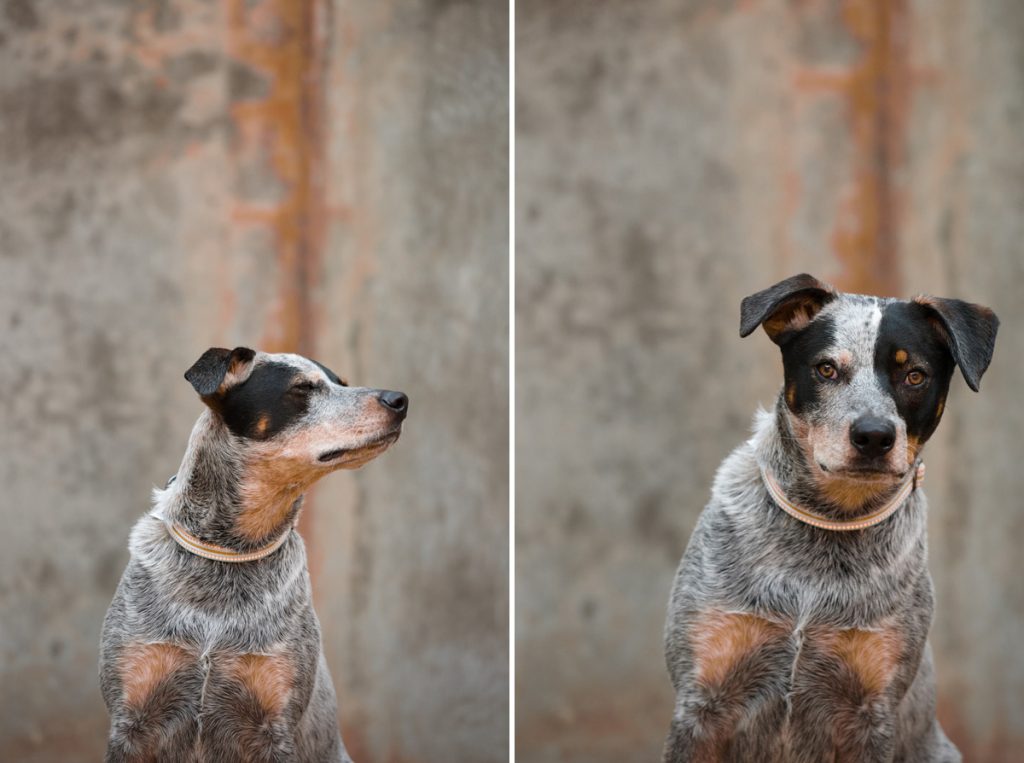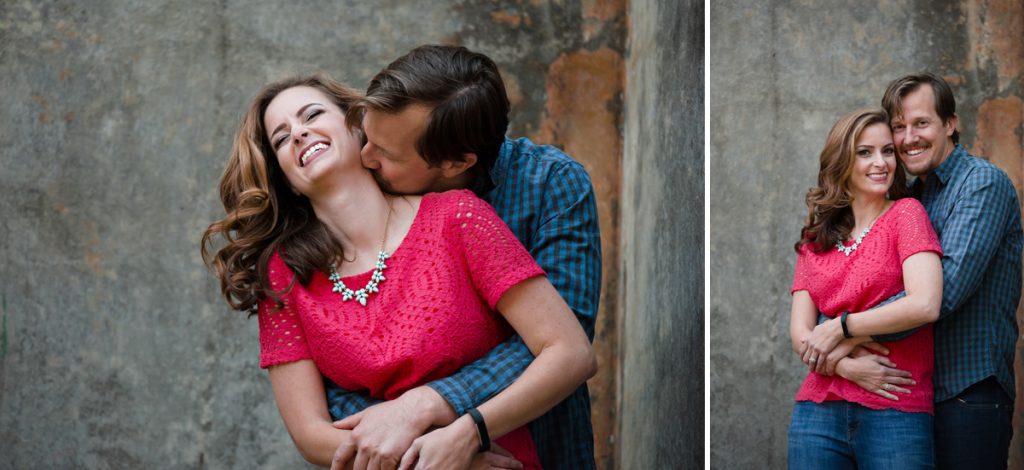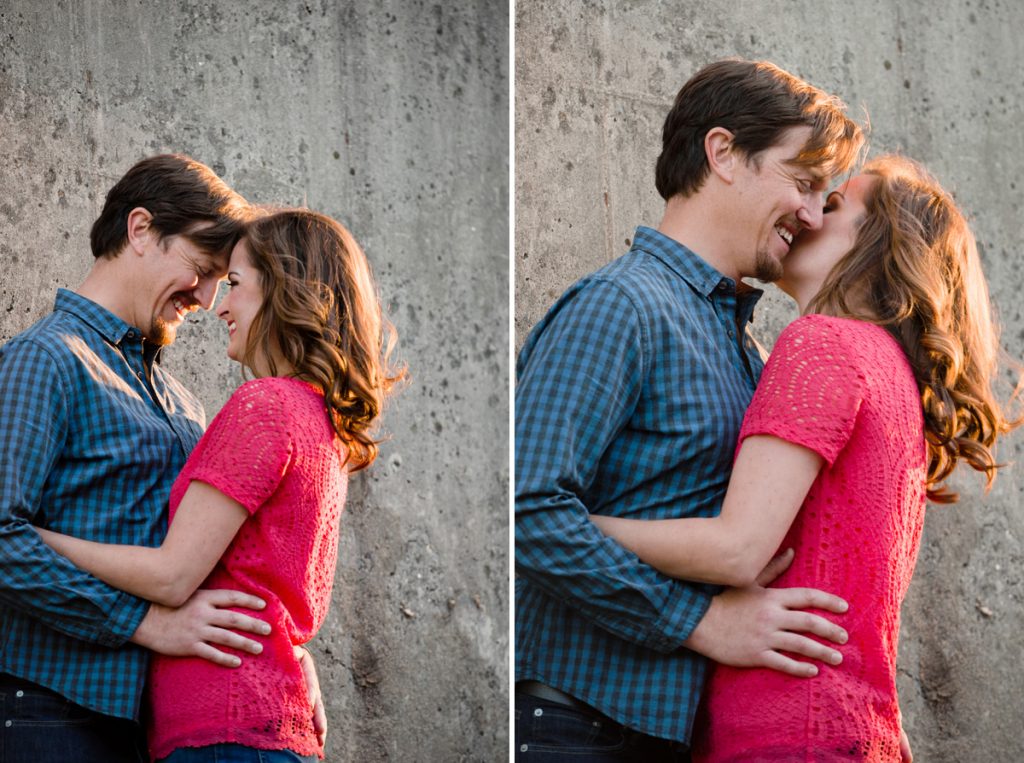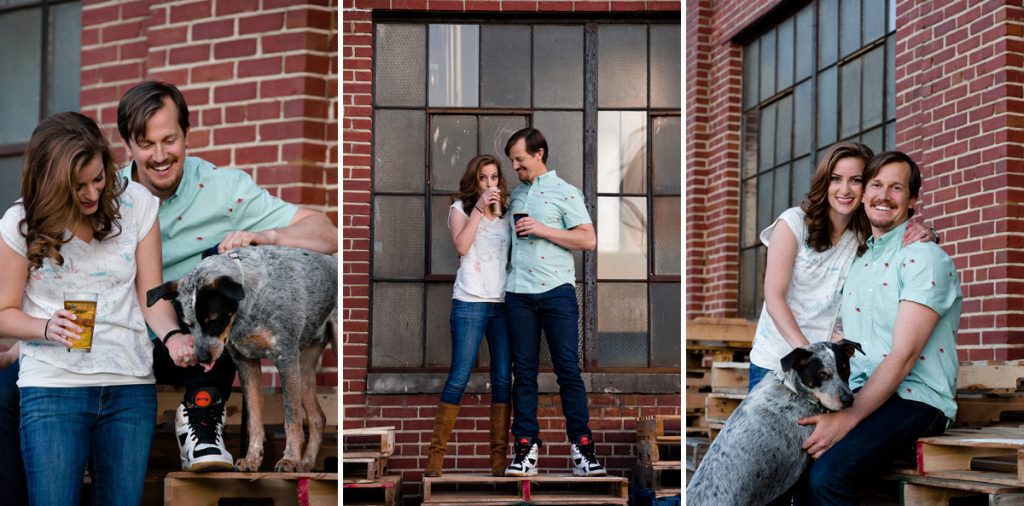 Check out another Camp North End engagement session here.