Archive for December, 2018
Deb and Brett met in the crazy world of online dating.  Both of them had recently exited less-than-fantastic relationships and they were just looking to get themselves back out there.  For their first date, they met at Duckworth's Sports Bar and Grill, and the connection was immediate.  They were open and honest, and both of them just put it all out there for the other to absorb.  During a family trip to Michigan a couple of summers ago, Brett popped the question using a green Ring-Pop.  Don't worry, he had the real deal sitting in his pocket and quickly substituted it for the equally sweet candy version.
In planning the wedding, Deb and Brett knew that what they really wanted to accentuate were the people coming to celebrate their union, and the food and wine.  These are two people who really love to experience life as fully as they can, and the culinary arts are near and dear to their hearts.  Because of this, Deb and Brett were VERY interested in finding a venue that would allow them to use their own caterer of choice.  As it happened, a brand new spot was just opening up in Cornelius, about two miles down the road from where they lived.  It was called Sweet Magnolia Estates, and it offered pretty much everything Deb and Brett were looking for, not only for their reception but also for their ceremony.
Sweet Magnolia Estates offers a variety of beautiful spaces for shooting.  The getting ready rooms for both the bride and groom were lovely and functional, and the grounds are lush and well cared for.  Add to the natural beauty of the surroundings the amazing floral contribution of Just Dandy Designs, and you have a knockout wedding site.  Really, it was the flowers by Just Dandy that really set the tone for the day as much as anything else.  The flowers were absolutely gorgeous, from the wine cork boutonnieres to the bouquets and centerpieces.
After getting ready, the bride and groom had a charming first look by the entrance to the ceremony site.  I absolutely LOVE first looks and these two did not disappoint–so much sweetness! The highlight of the wedding itself (other than the "I dos," of course) was the wine ceremony during which Deb and Brett mixed a pinot noir with a pinot grigio as a symbol of unity.  I'd never seen that before, and it was such a lovely personal moment for the bride and groom.
And after the ceremony?  Well, the party of course!  Deb and Brett started things off by making a point to take part in their cocktail hour.  We handled almost all of their formal photography before the ceremony in order to make this happen. Not enough brides and grooms get to experience that post-wedding moment.  I love that they were there.  From here, the party really got rolling.  The music was provided by Split Second Sound, and the DJ kept things moving all night.  The delicious spread was created by Family Catering, and they handled everything from dinner to dessert.  One of my favorite details was the gigantic charcuterie display in the reception hall.  I don't think I've ever seen so much scrumptious meat and cheese in one place.  When Deb and Brett had their first dance, it was to a montage from The Greatest Showman.  The whole thing was so delightful and romantic.
And I'll tell you, one the things I really love is how Deb and Brett planned their honeymoon.  Pretty genius. They knew they were going to travel through Spain, Italy, and France, so on their wedding registry, they gave guests the opportunity to gift experiences along the way.  Tapas in Spain, a wine tasting in Italy, truffle hunting in France…  For almost three weeks, these two ate and drank their way through the yummiest parts of Europe.  I can barely hide my jealousy.
Deb and Brett, so delighted that I had the chance to be with you two on your wedding day.  I hope married life has been amazing so far, and I can't wait to hear about all the wonderful things coming your way. I'm going to keep stalking you two cuties on social media–I can't get enough of those adorable pics of your new puppy!
Wedding and Reception Venue: Sweet Magnolia Estates
Wedding Coordinator: A Simple Affair Events
Floral Design: Just Dandy Designs
Cake and Catering: Family Catering Service
Hair and Makeup: Wink Inspired Beauty
Bridesmaid's Dresses: Azazie
Tuxes: Jos. A. Bank
Transportation: Avenue Chauffeured Transportation
Thanks to Christina of The Shutter Owl for her beautiful images. I loved working with you!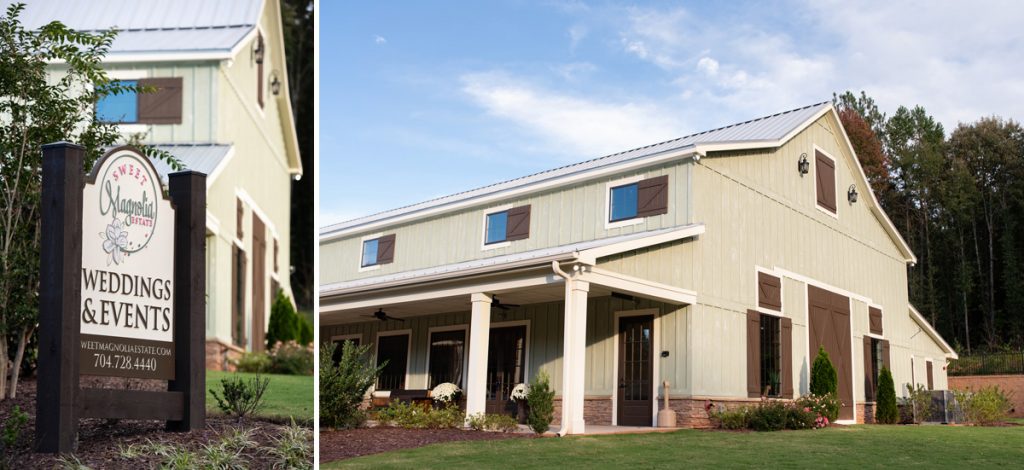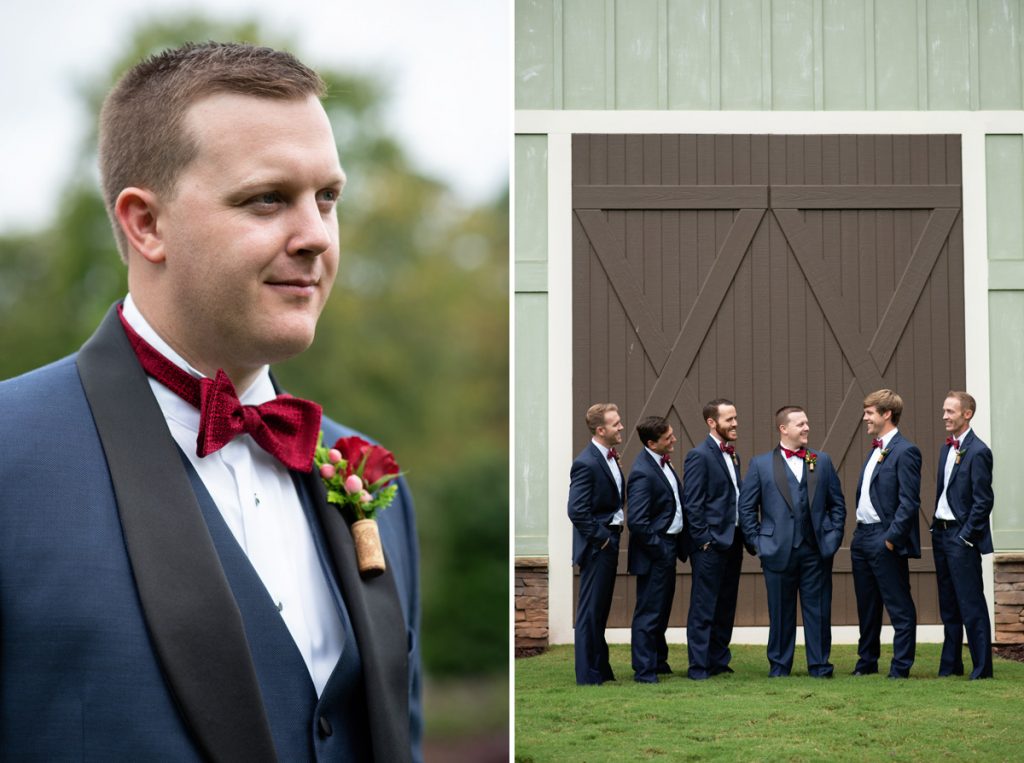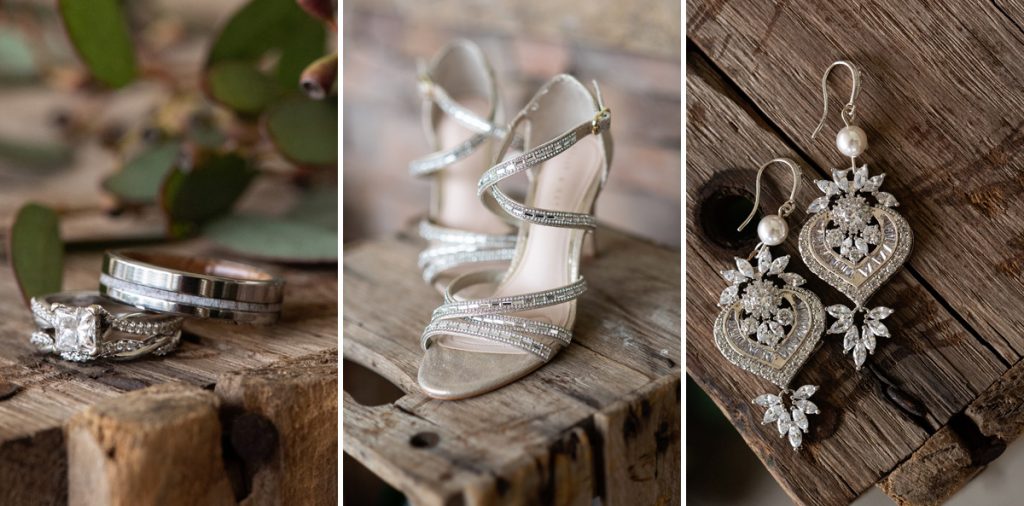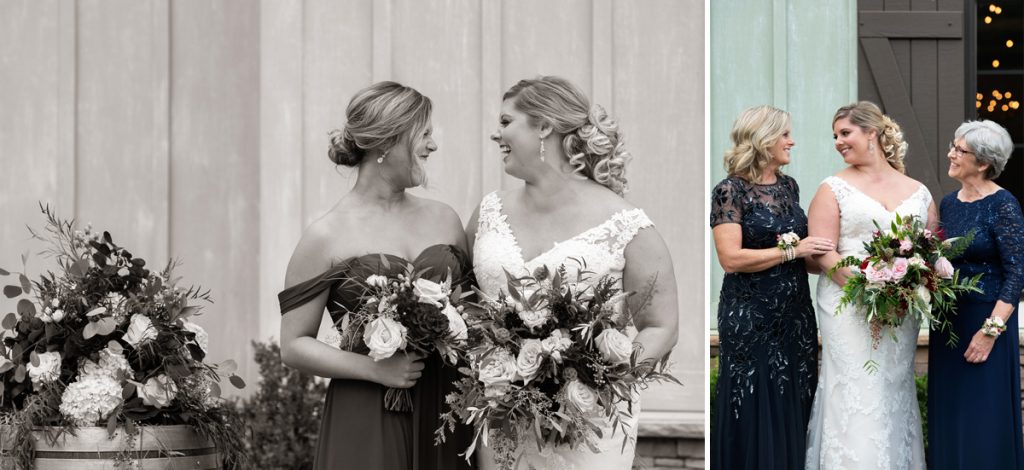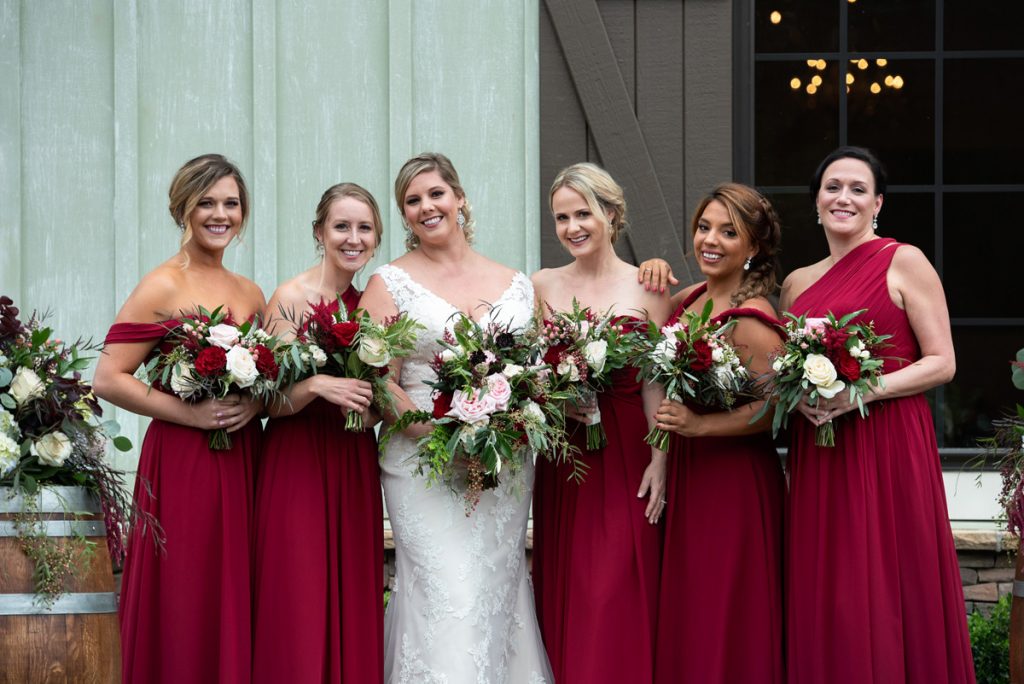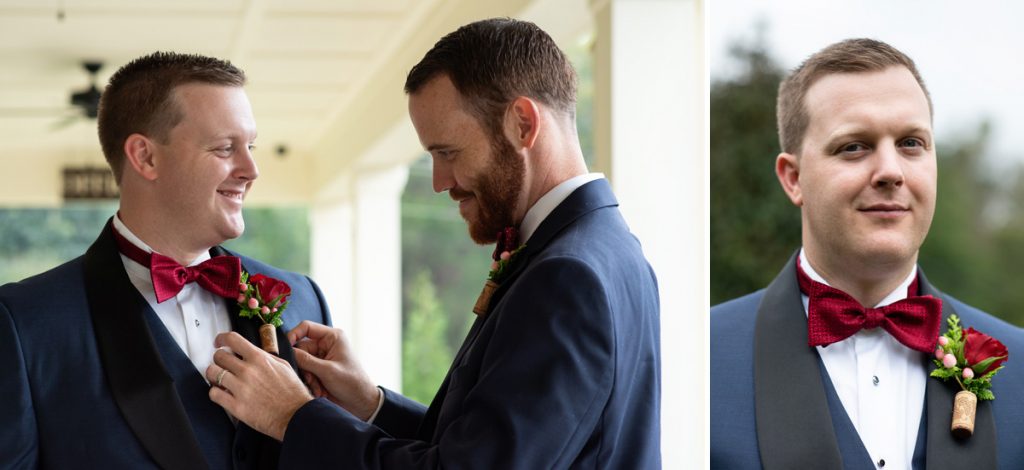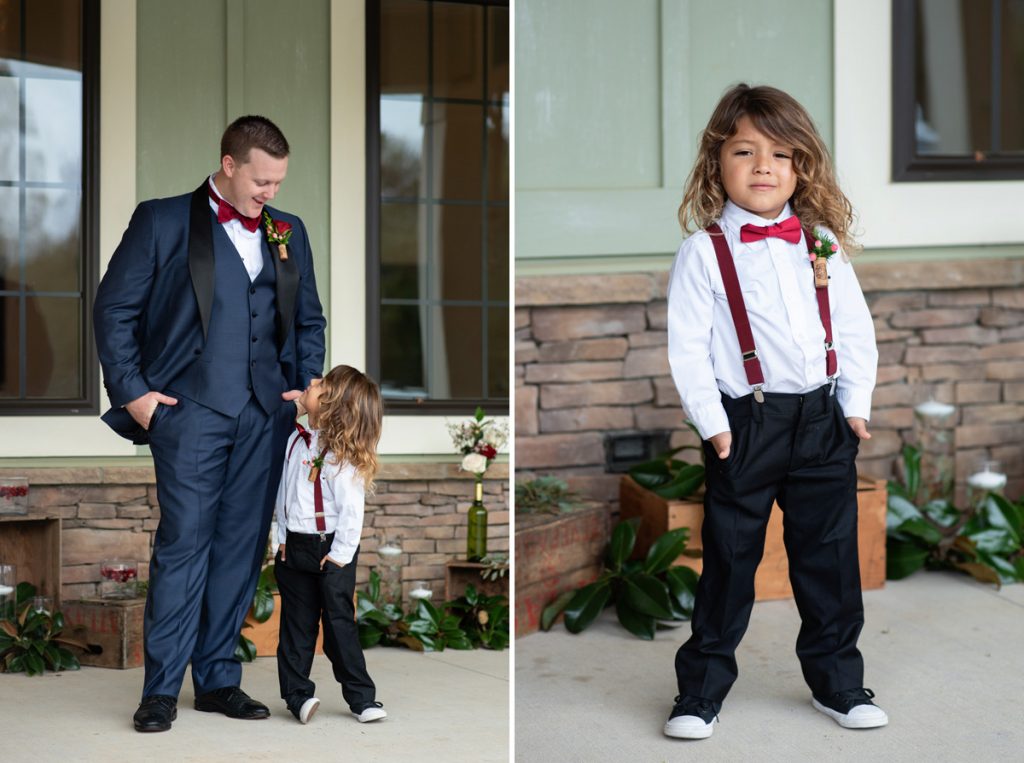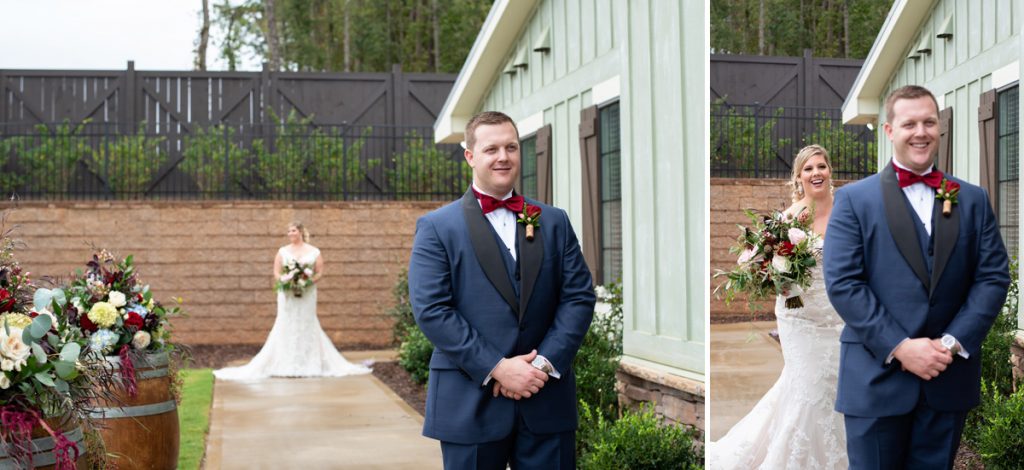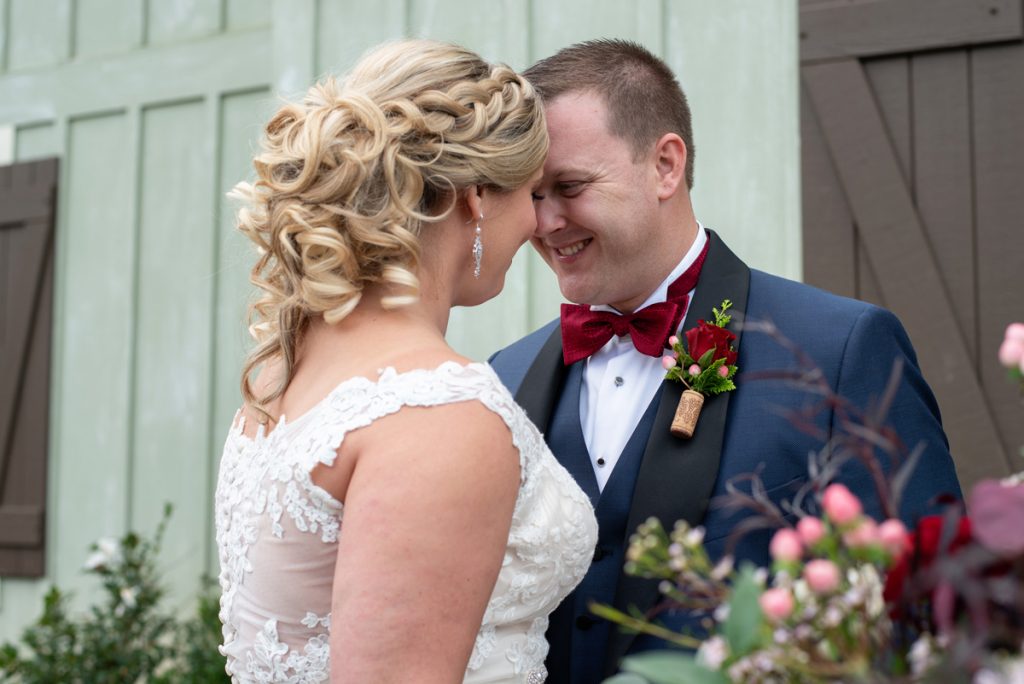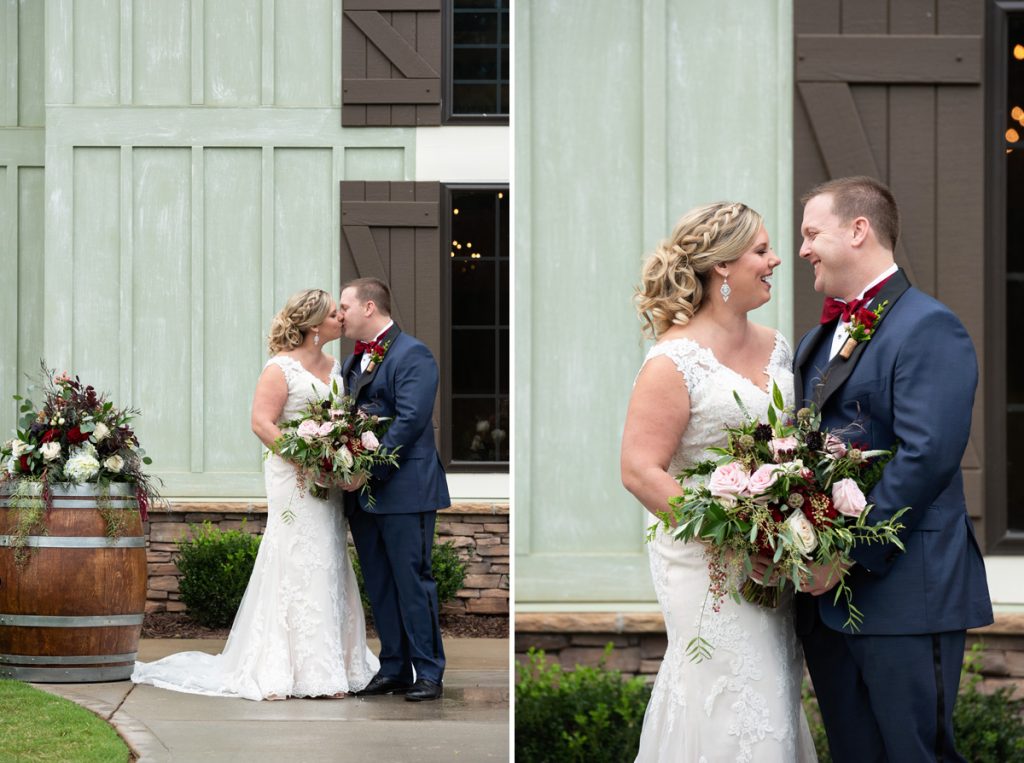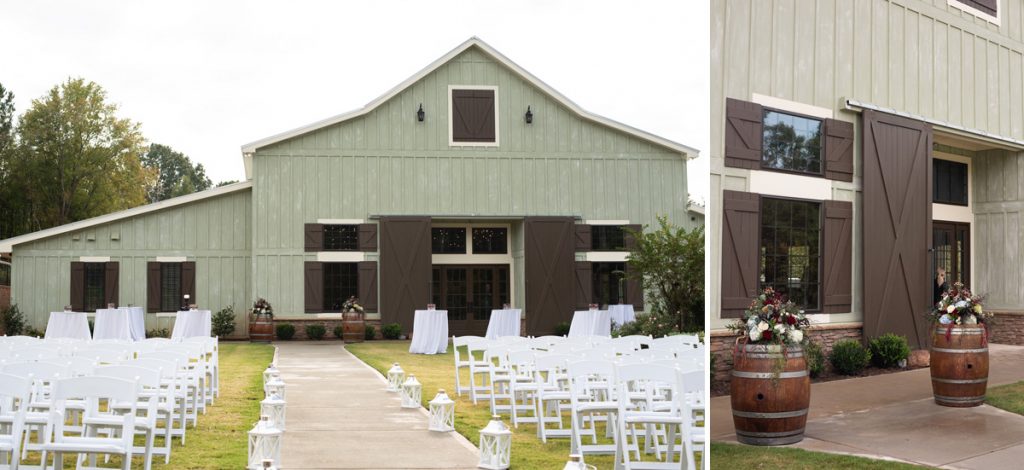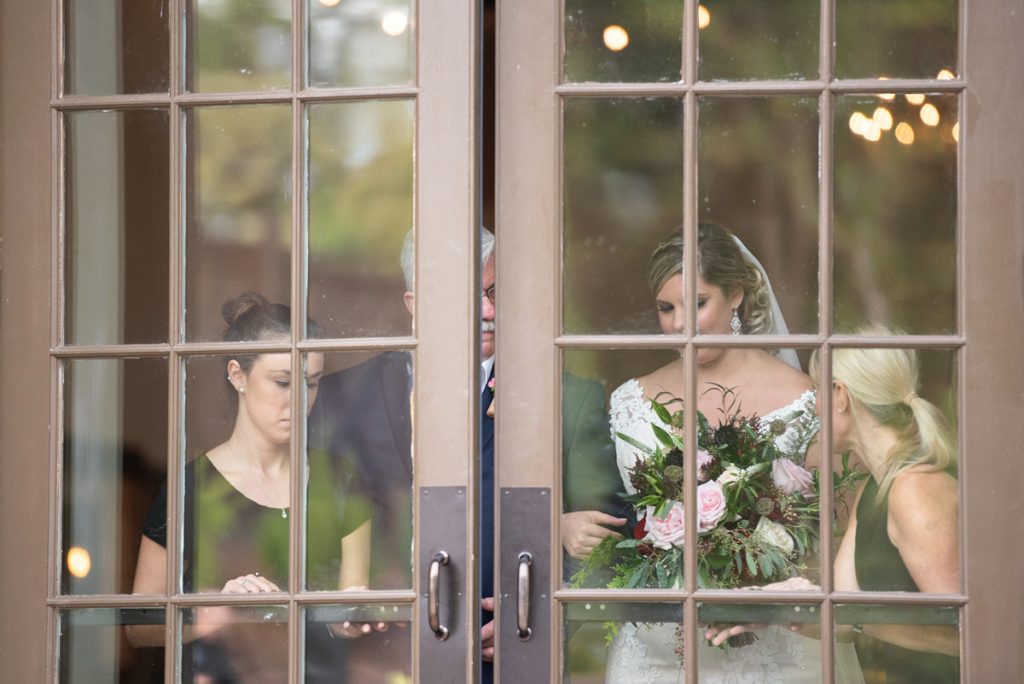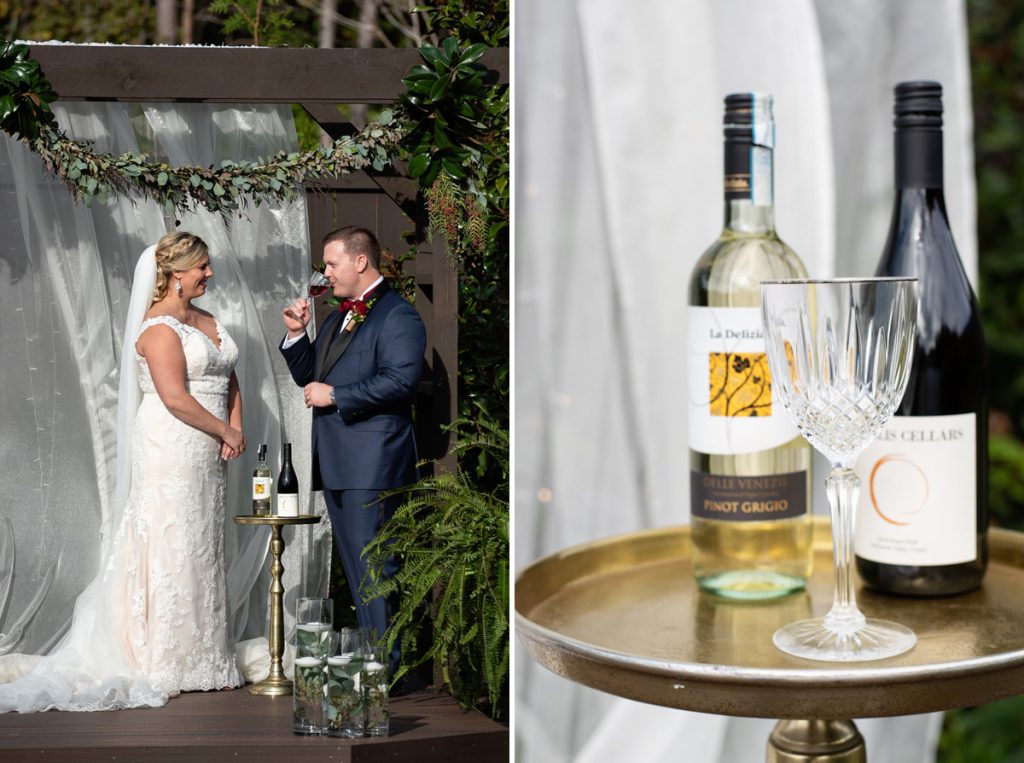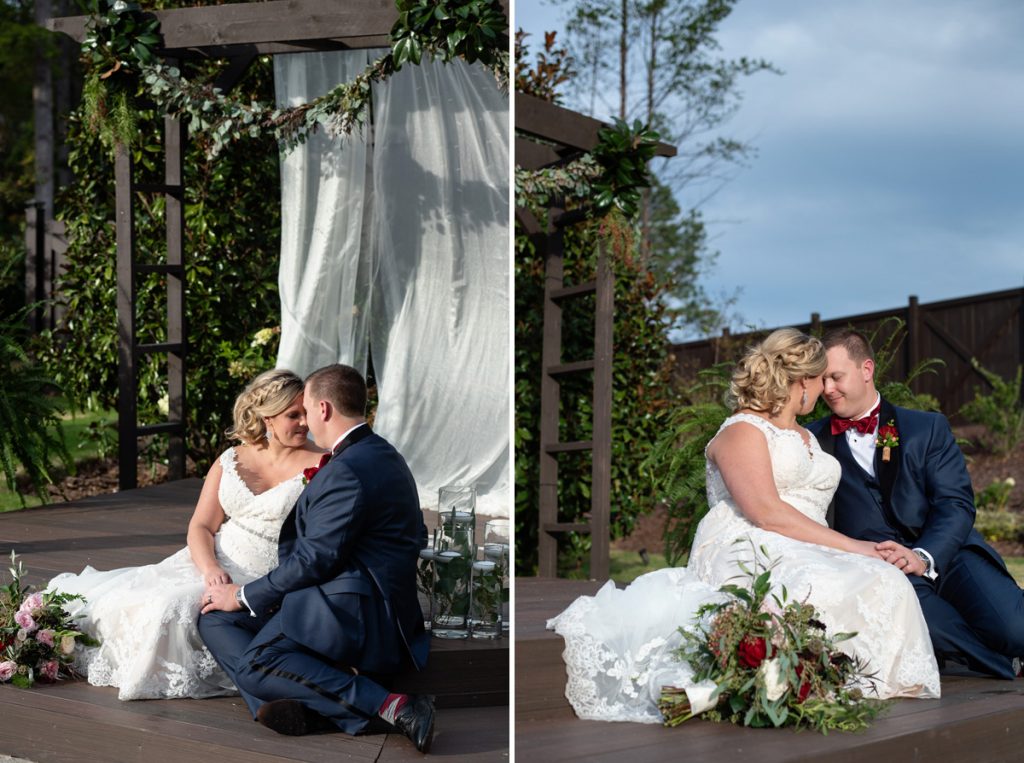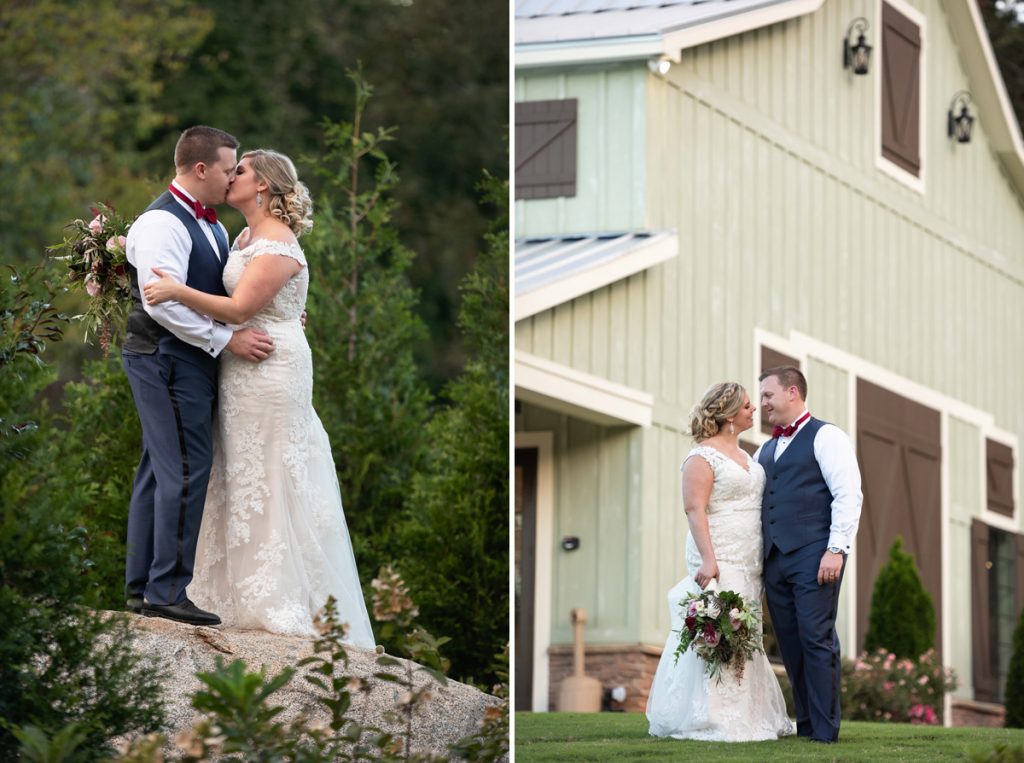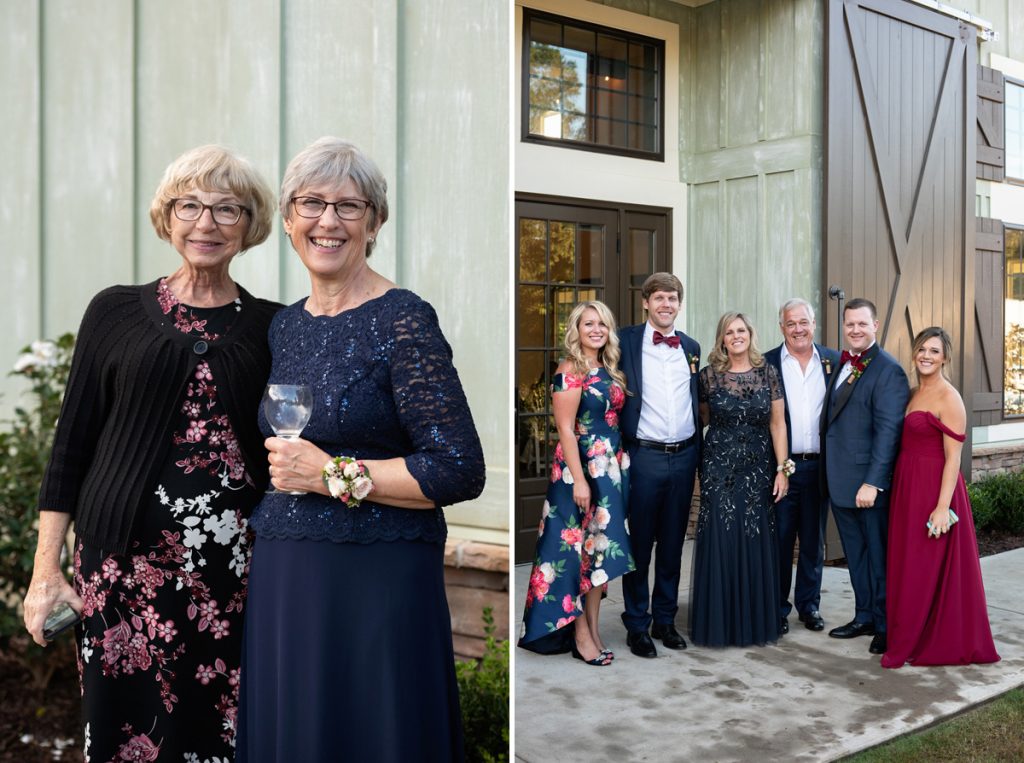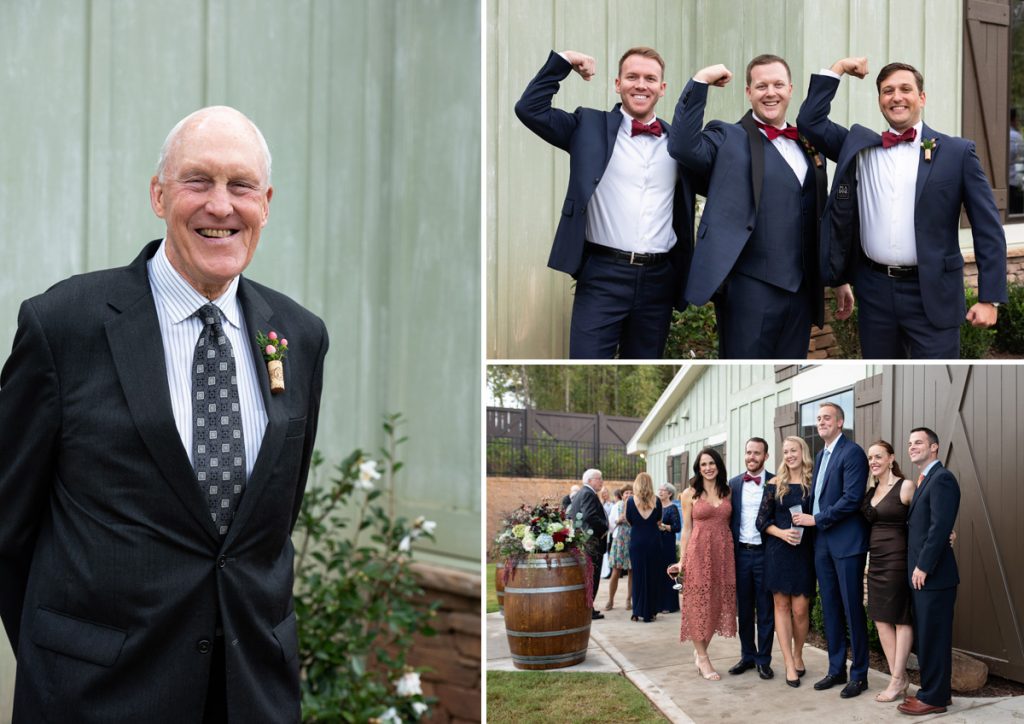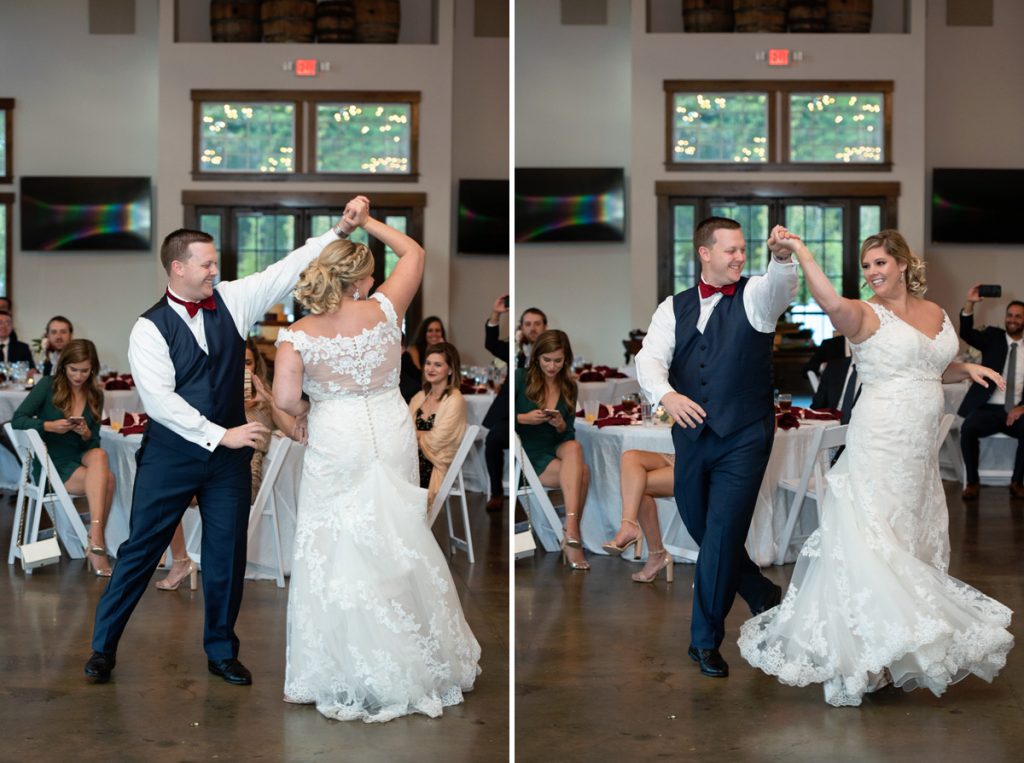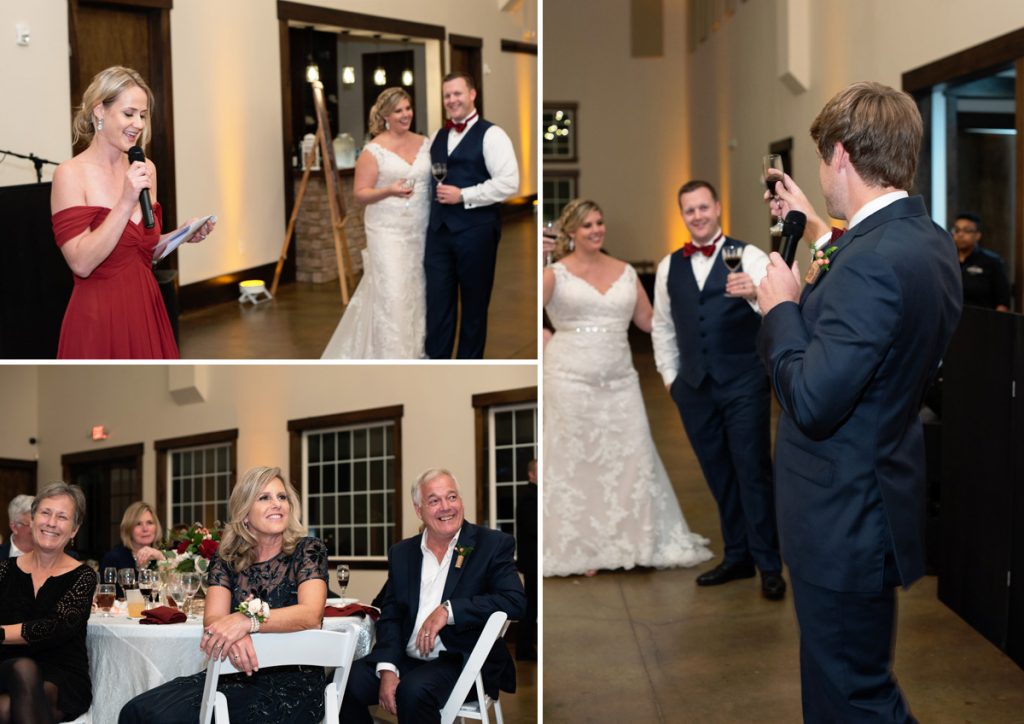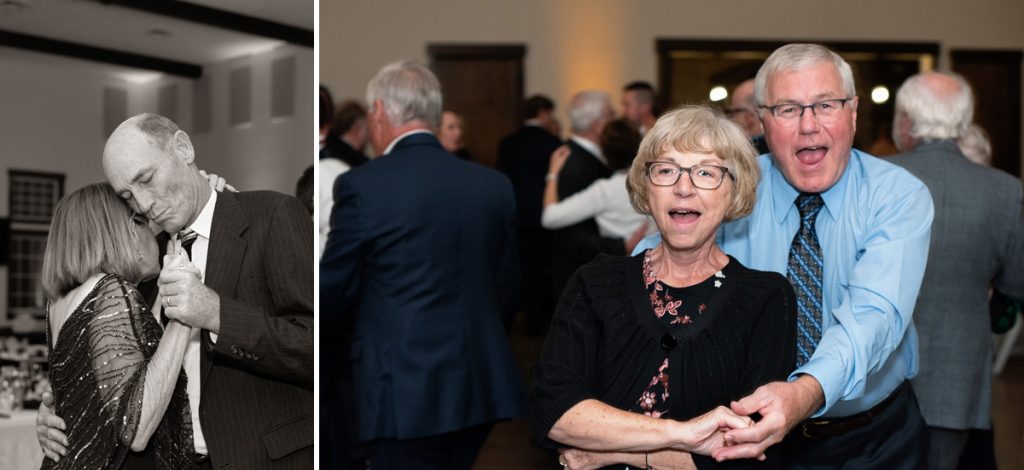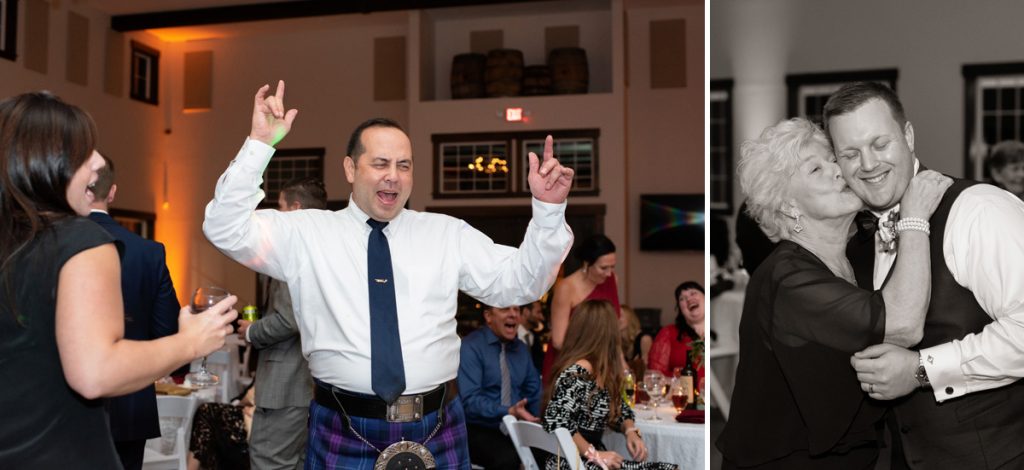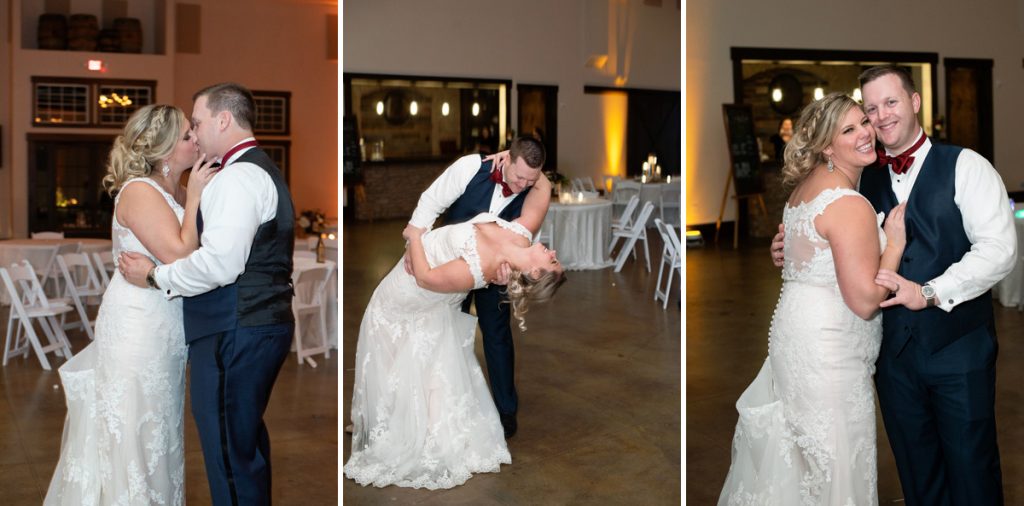 Be sure to check out Deb and Brett's romantic sunset engagement session at the gorgeous Childress Vineyards HERE.
Anne and Andrew met at a Christmas party.  He hit on her, she gave him her number, and not too long afterward, Anne was saying "Yes!" when Andrew asked her to marry him—in front of a big MARRY ME sign spelled out in lights on the back fence.  Everything these guys do feels so natural and genuine and intimate.  Even their story makes you just want to giggle.  Needless to say, I was thrilled to spend their wedding day with them.
The wedding itself took place at Saint Gabriel Catholic Church.  I have had the pleasure of working here on several occasions. I love this site for its beauty and versatility.  After the ceremony, which featured a full mass, a gospel choir—only Anne and Andrew knew about it—made its way down the aisle and escorted the bride and groom out to "Oh Happy Day."  As the congregation filed out of the church, the choir moved on to "Your Love Keeps Lifting Me Higher," by Jackie Wilson.  I was crying like a baby at this point, and people were dancing out the doors of the sanctuary.  Can't ask for more than that from an exit.
After the ceremony, I led the wedding party to Marshall Park in Uptown Charlotte for some post-ceremony portraits.  It was fantastic to have a variety of settings for the formals, and I adore the way they turned out.  In particular, I was thrilled when Andrew busted out his vintage Reebok pumps (as he had promised he would) for some of the shots. And I love the images of the entire wedding party on the steps that lead up to the neighboring courthouse, complete with a photobomb from the groom's sister-in-law. I later learned that this was payback for the groom's similar behavior on her big day. It was perfect!
When we finished up at the park, we all trucked on over to the Palmer Building, another of my favorite venues in Charlotte.  Anne and Andrew, both Catholics, loved the building's connection to firefighters, so they were sold on the venue.  Man, did they make it their own with about a million personal touches.  From the table numbers and framed family photos to the lanterns and reclaimed light fixtures, Anne and Andrew brought all of who they are into the decorating.  Anne described their décor at the wedding as kind of a bohemian romantic look with a mid-century modern twist—I loved every bit of it, and I think she's dead on.  The arrangements from The Flower Diva were lush and organic. I thought the picture frames were a particularly sweet touch—each frame contained a wedding photo of an admired couple from one of their families.  Pretty cute.  And the nostalgic vibe went along perfectly with the song to which Anne and Andrew danced their first dance: Orange Colored Sky, by Nat King Cole.
The food—which was absolutely delicious, especially the cobbler bar—was created by Best Impressions Catering, and the music was provided by the always fantastic Spintastic Sounds.  All in all, it was a truly individualized event, one full of the kinds of personal touches and genuine feeling that make a wedding impossible to forget.  After the wedding, Anne and Andrew headed off to Asheville for a couple of days, and they have plans to continue their honeymoon a few months from now in Barbados.
Ceremony Location: St. Gabriel Catholic Church
Reception Location: The Palmer Building
Reception Coordinator: Jessica Alexander
Videographer: Crown Alley Films
Floral Design: The Flower Diva
Cake: Jimgerbread
Catering: Best Impressions
Hair and Makeup: The LaLa Girl
Dress: Eddy K Bridal from BHLDN
Choir: Voices of Eden
Thank you to my second photographer, Emily, for her beautiful images!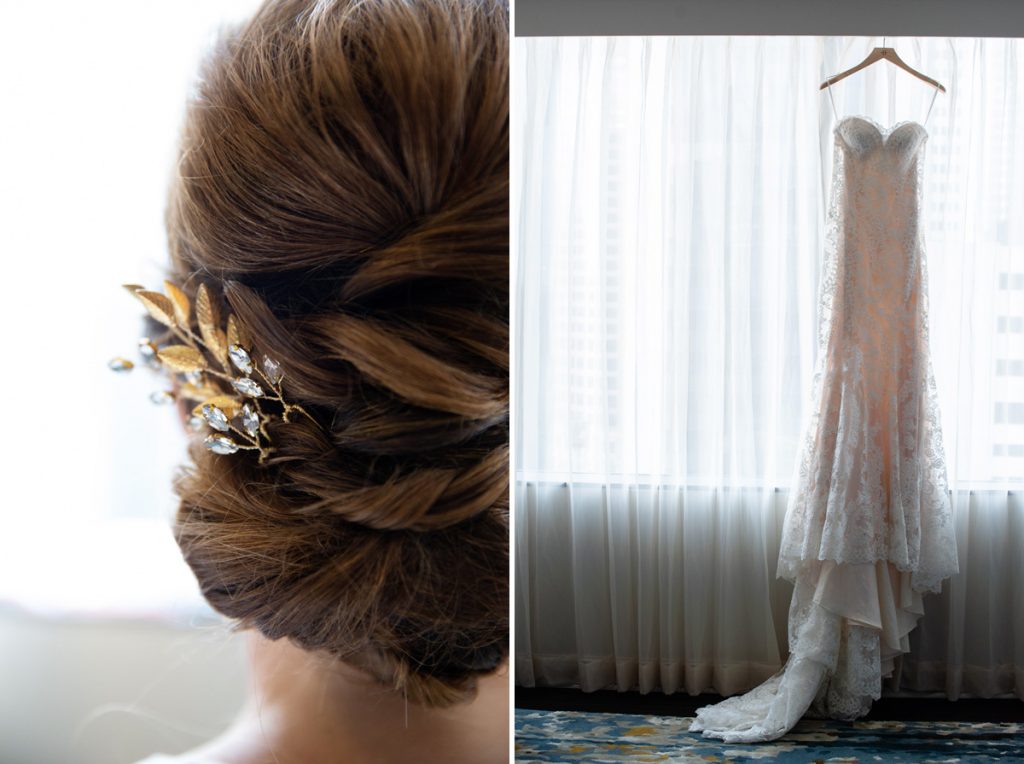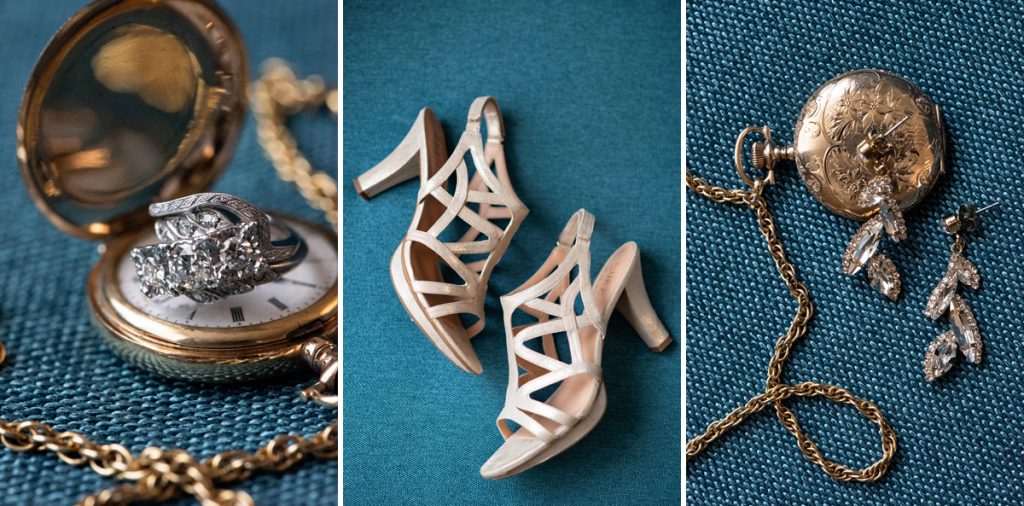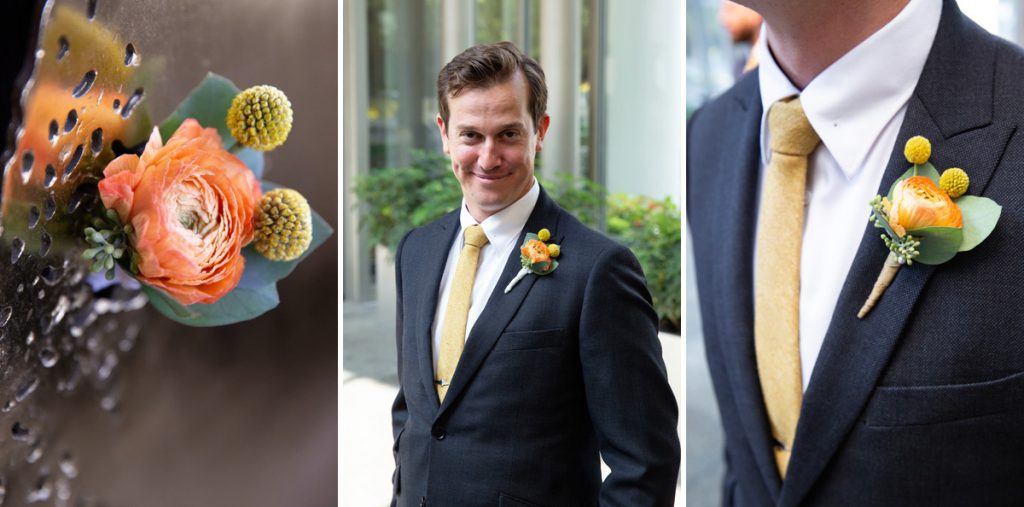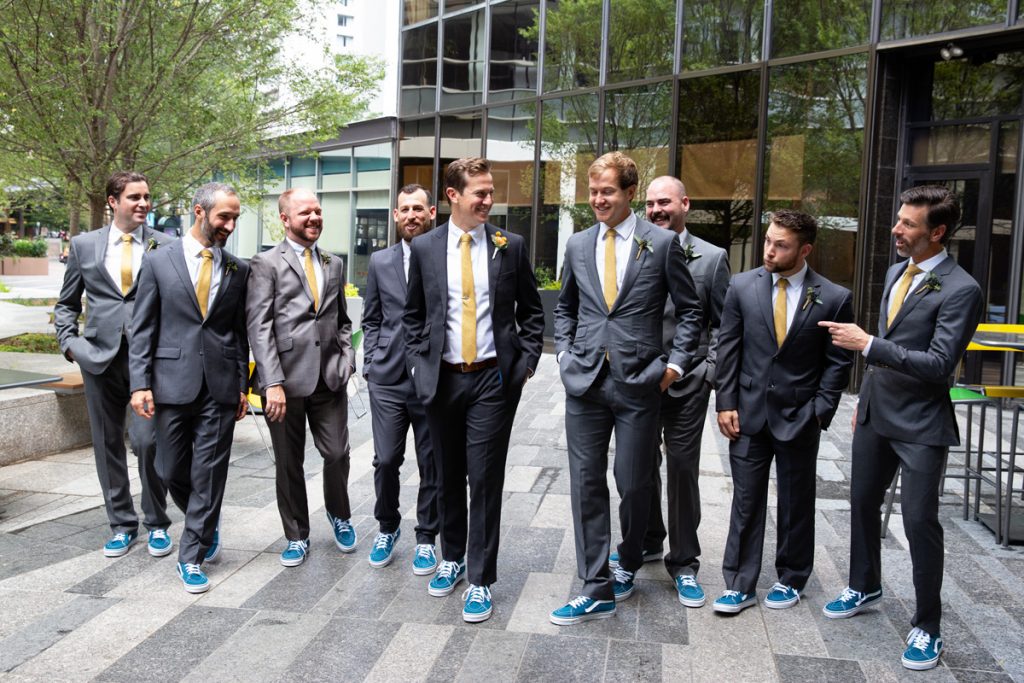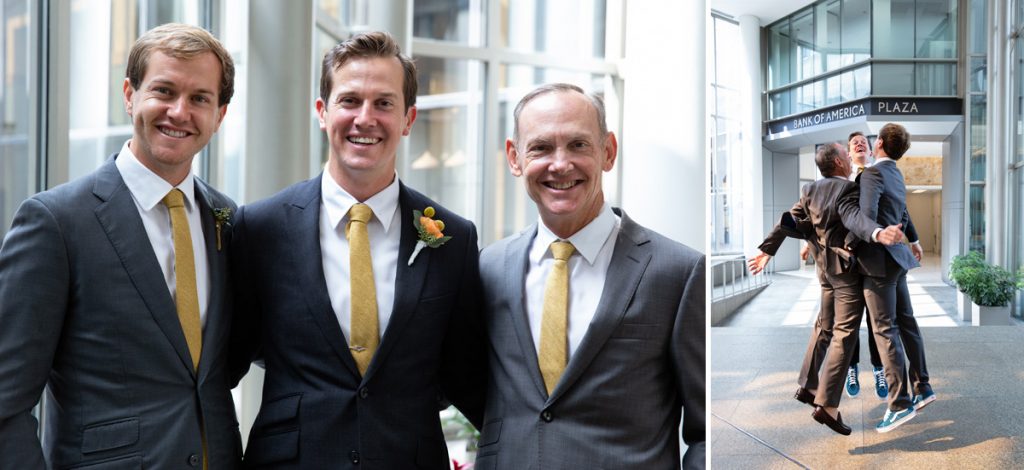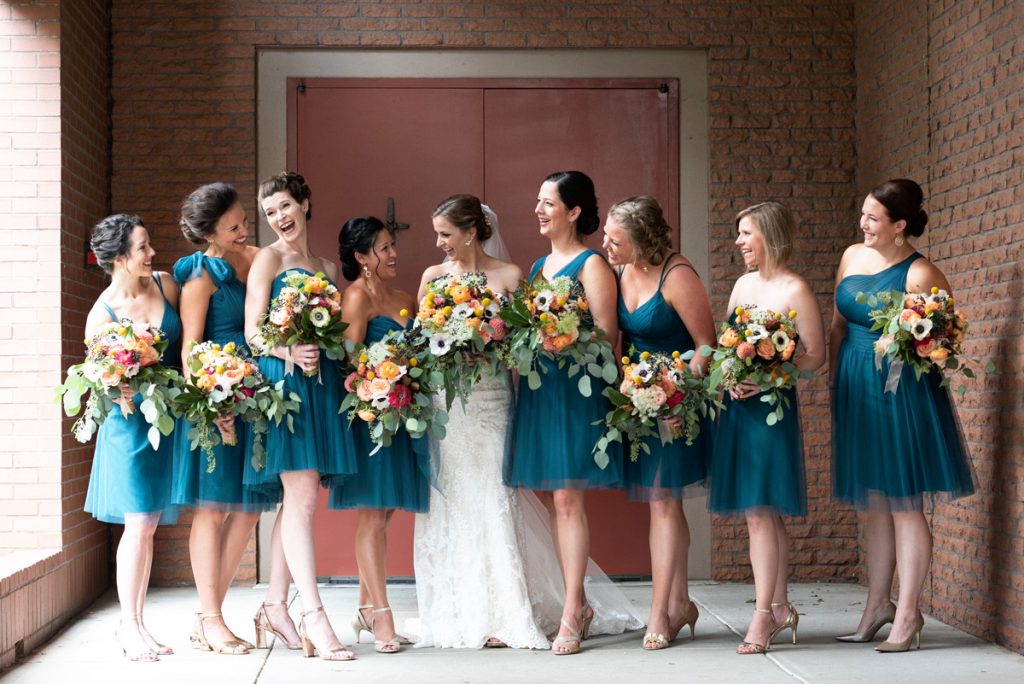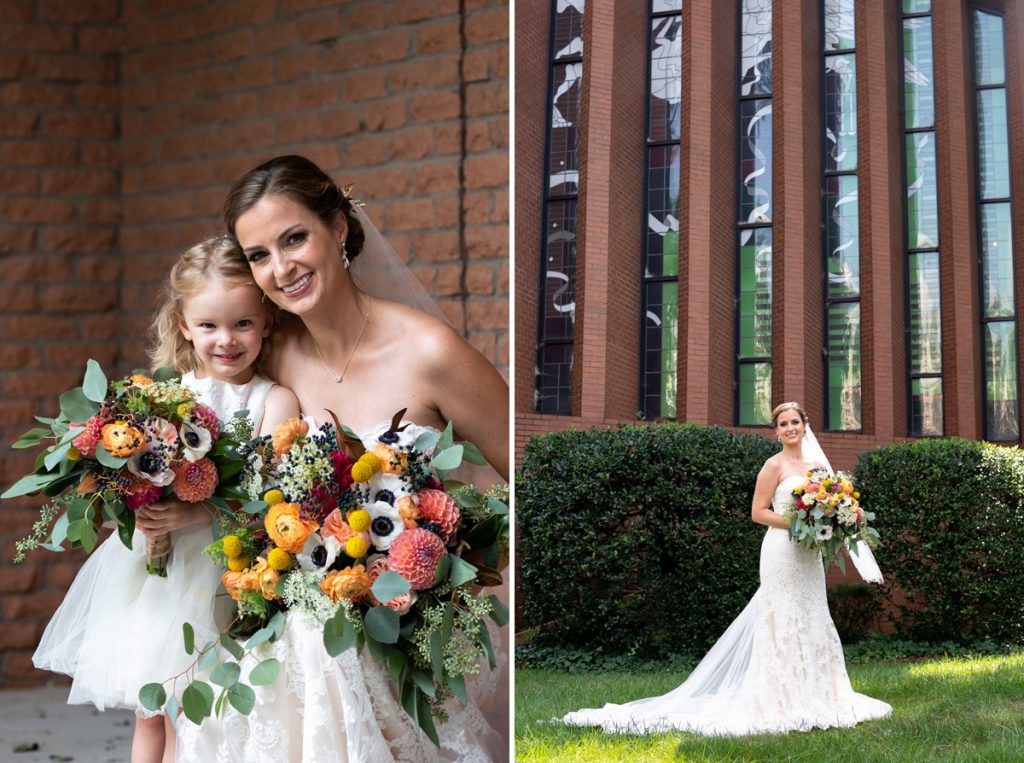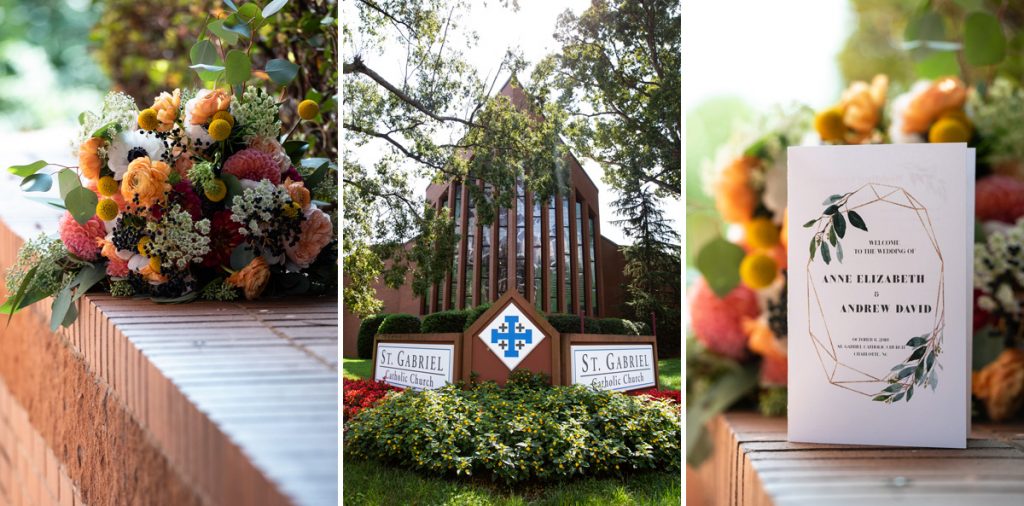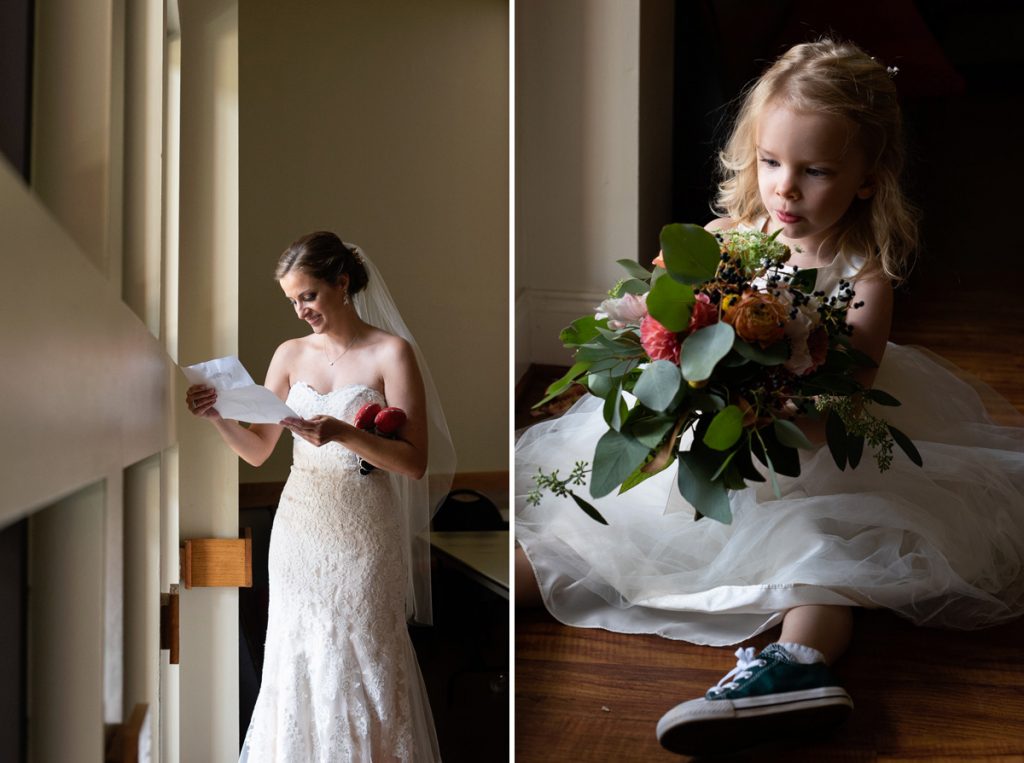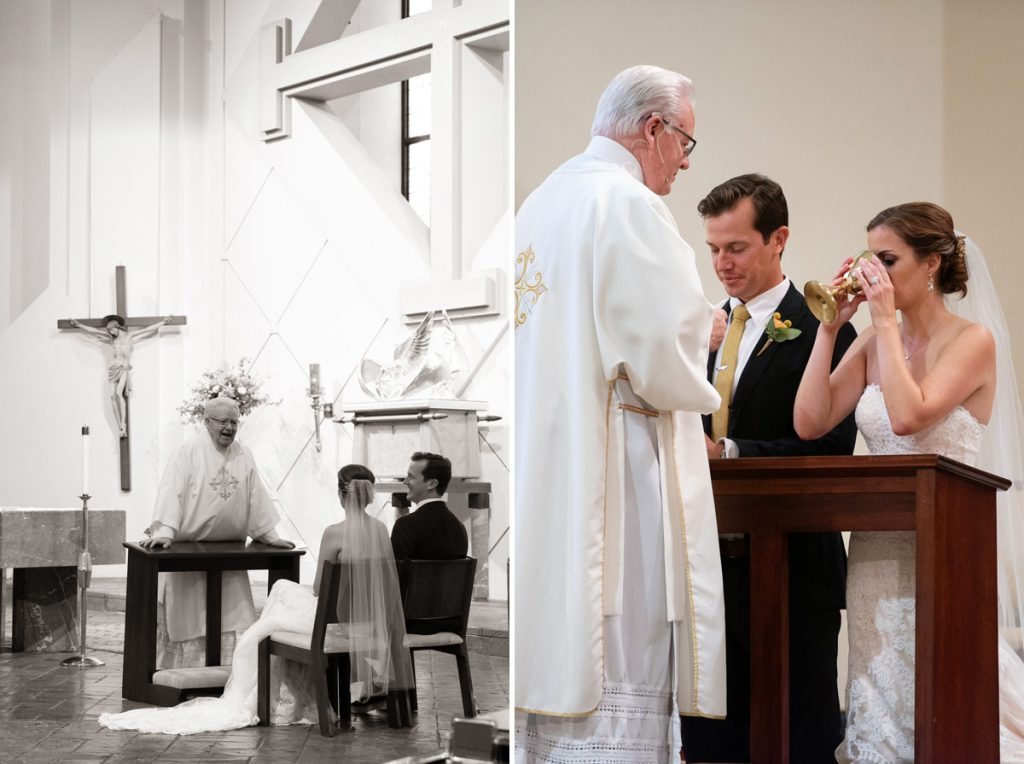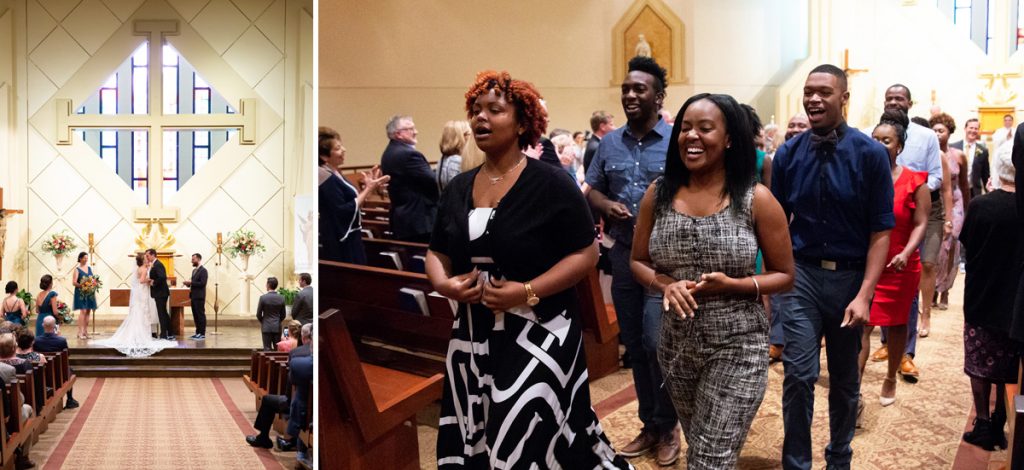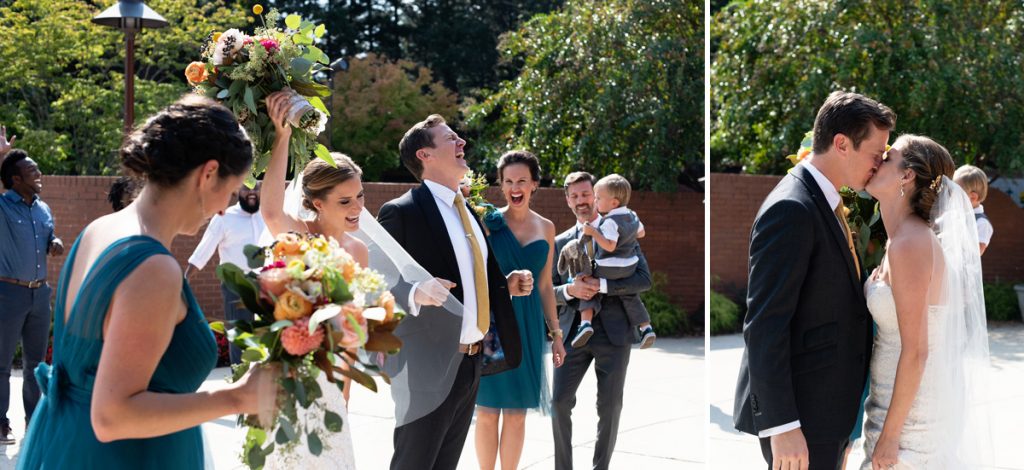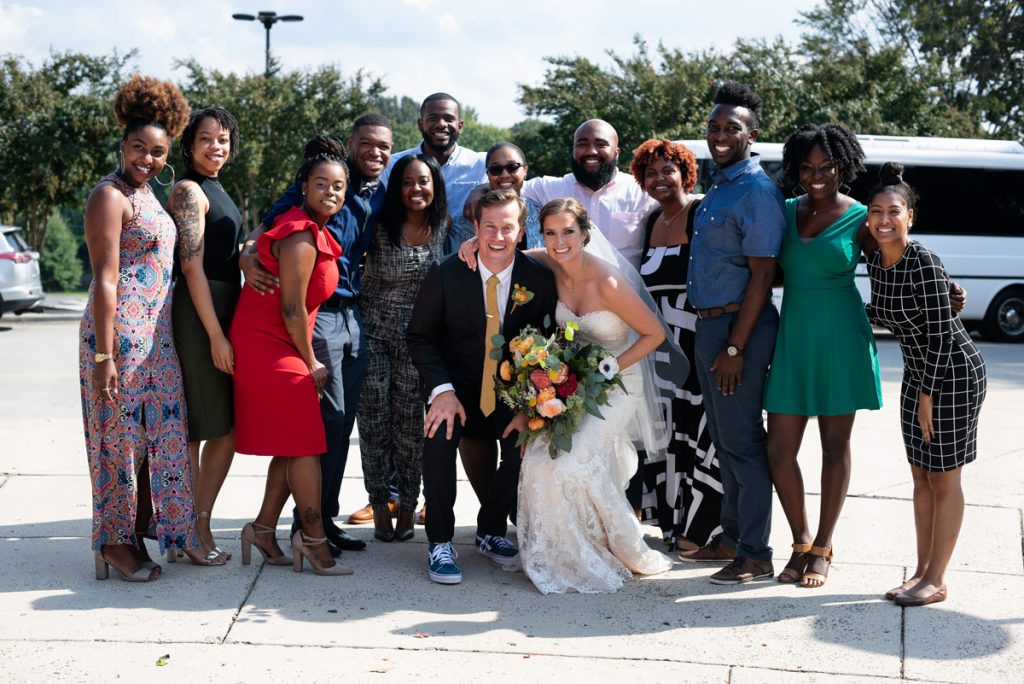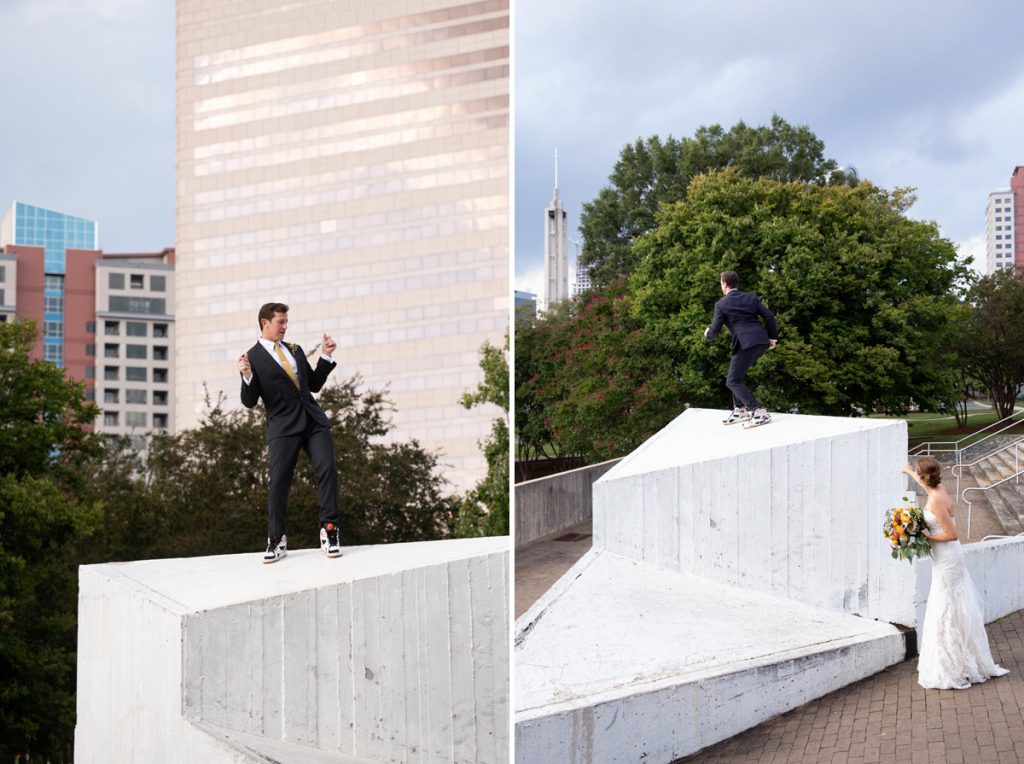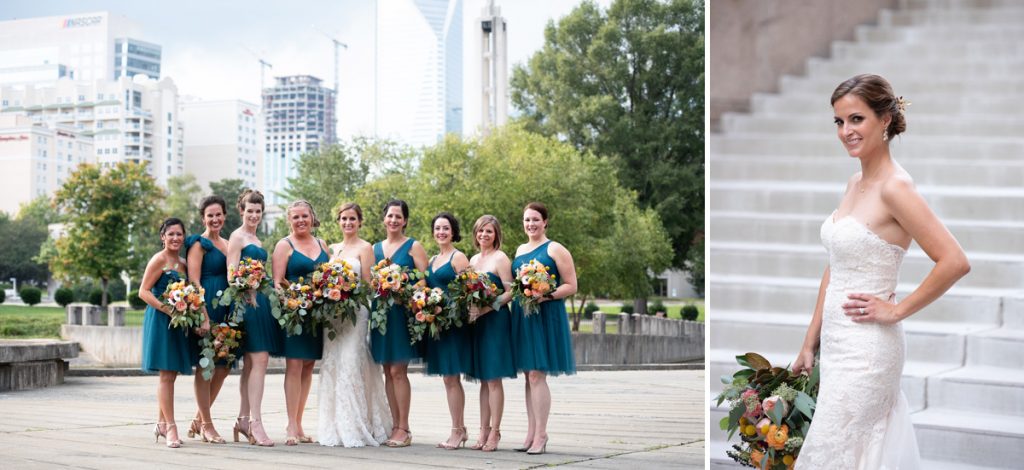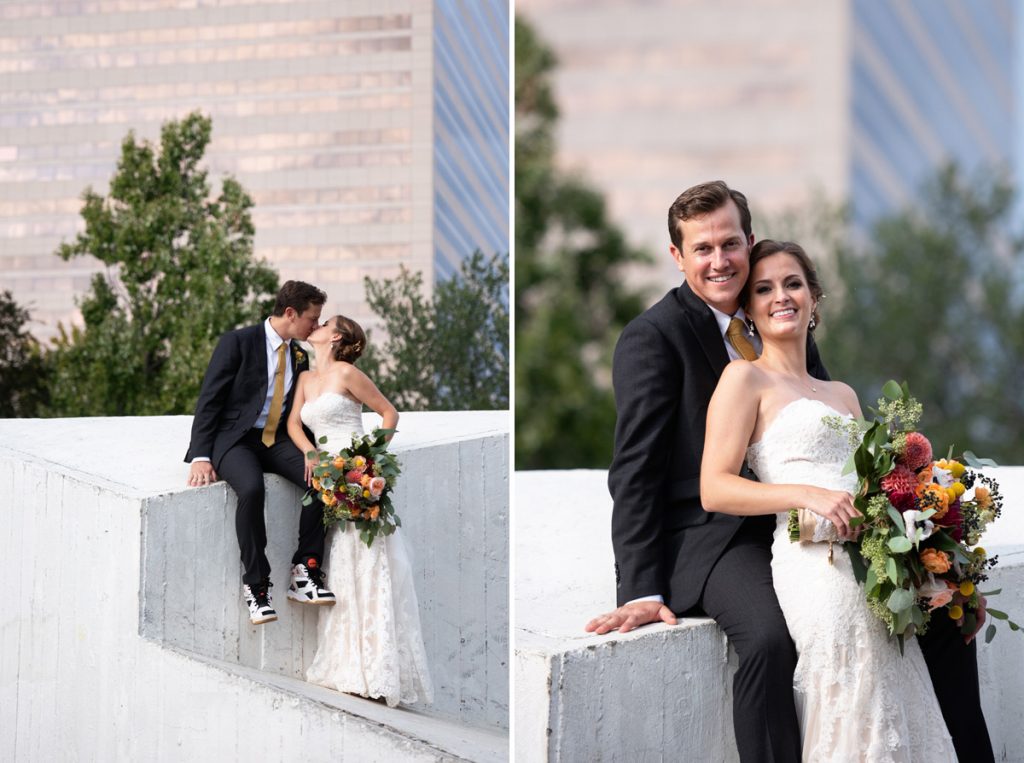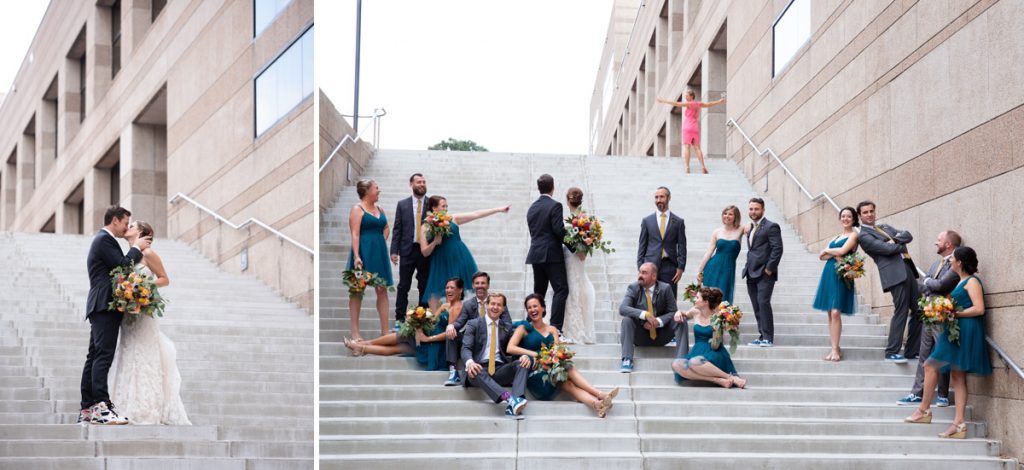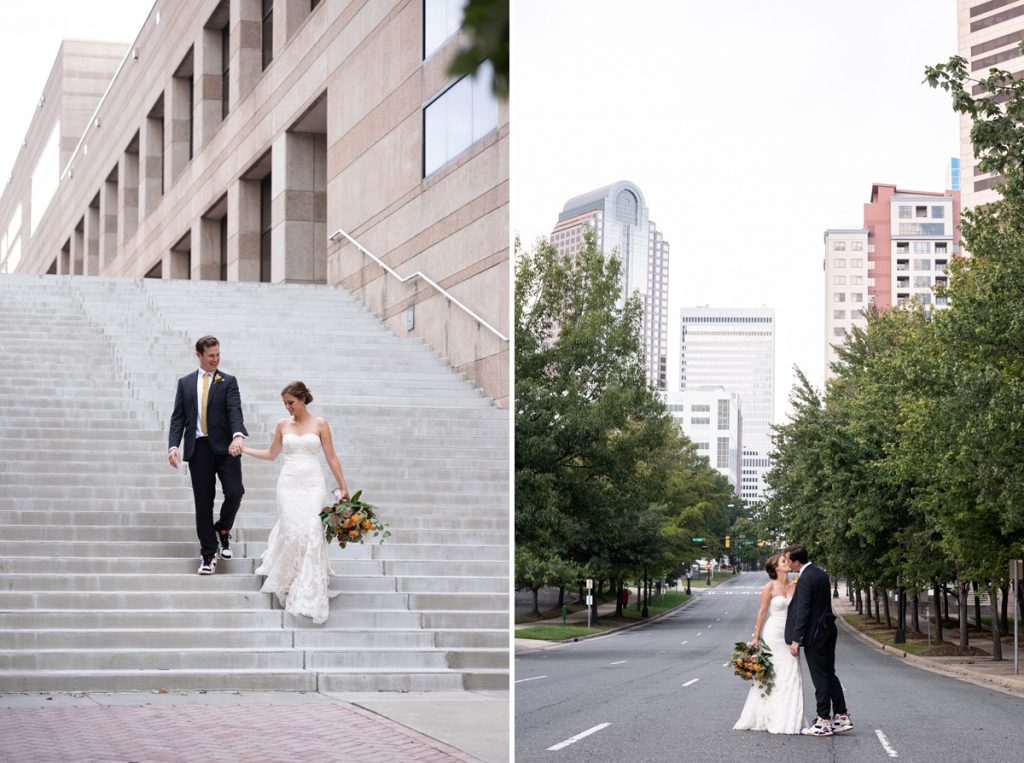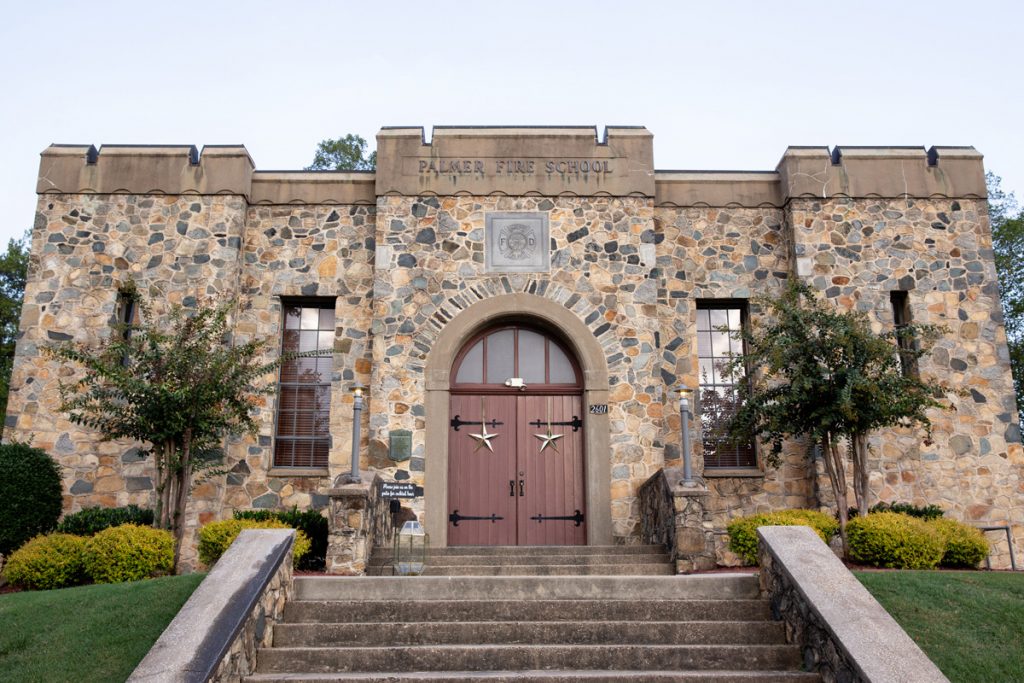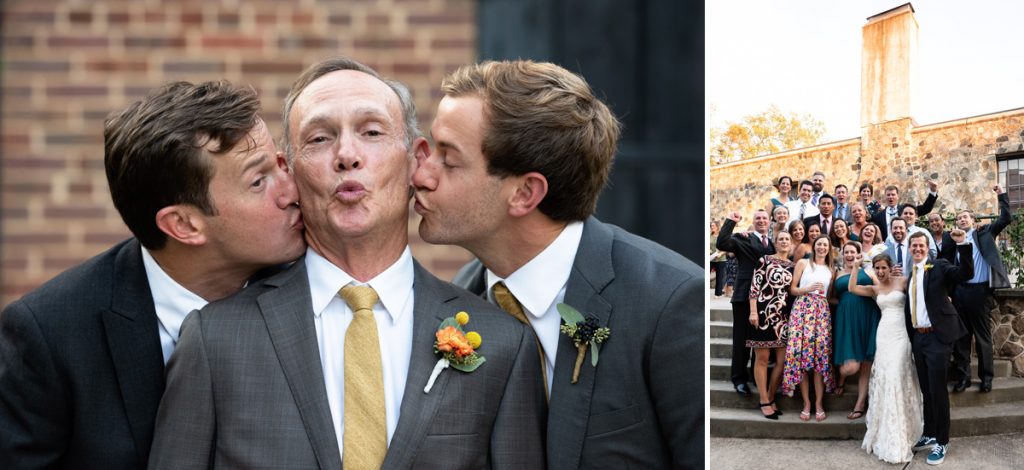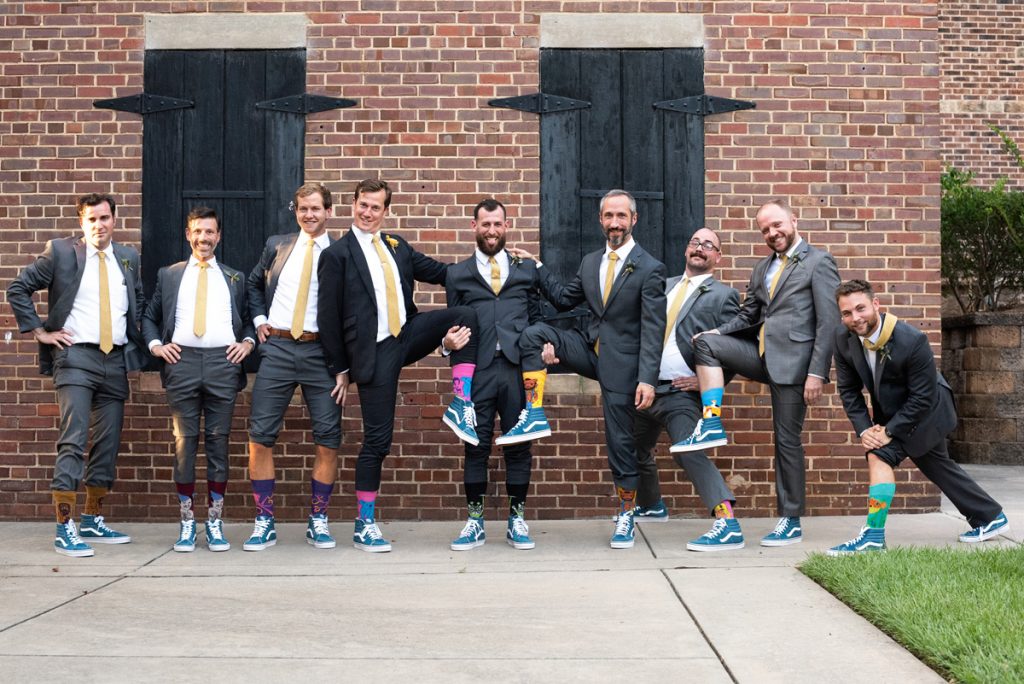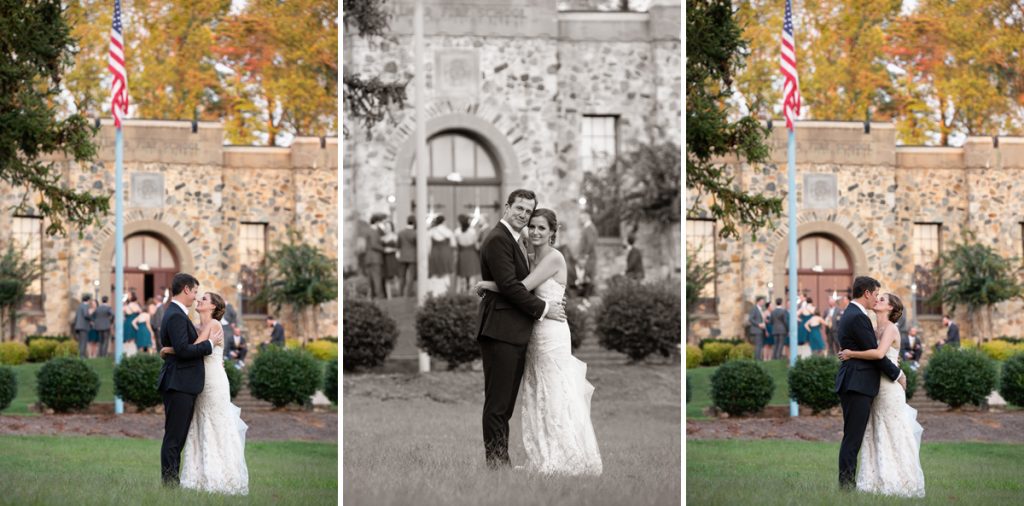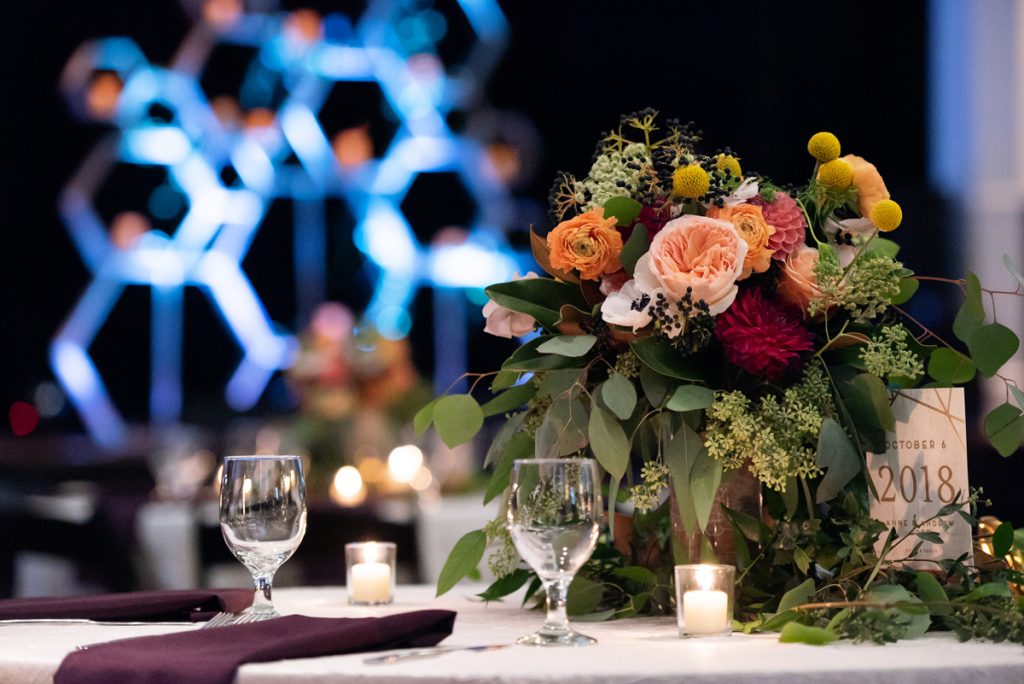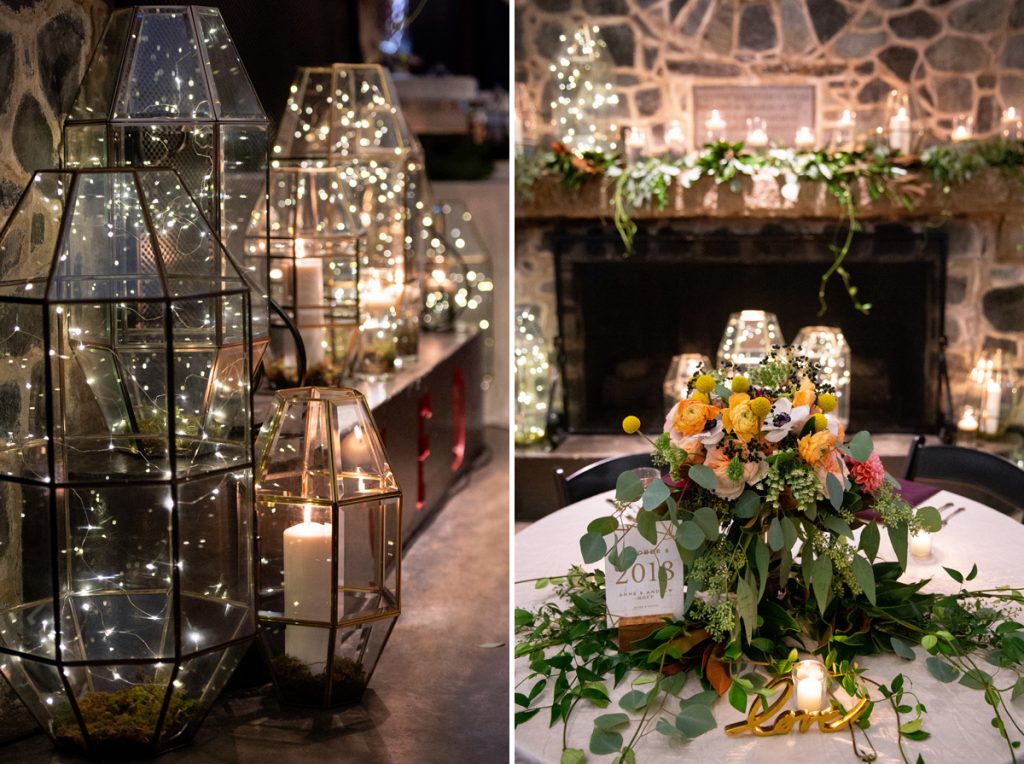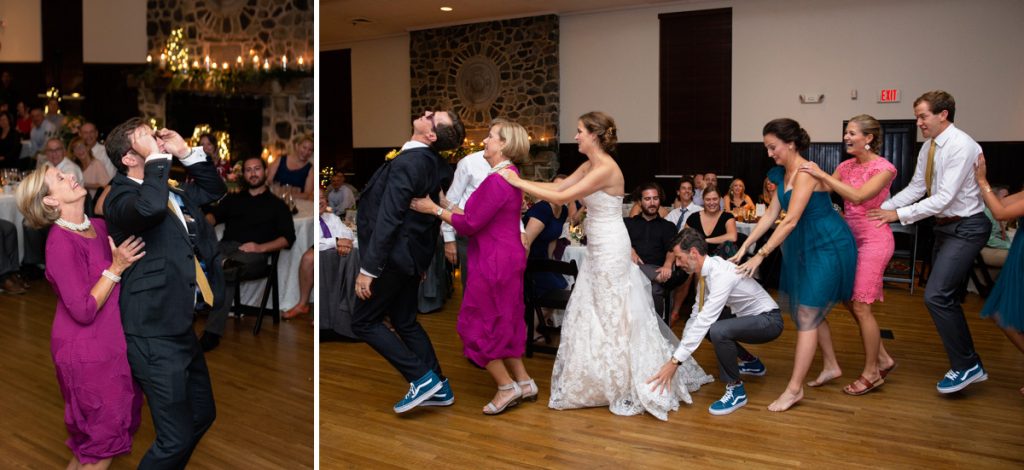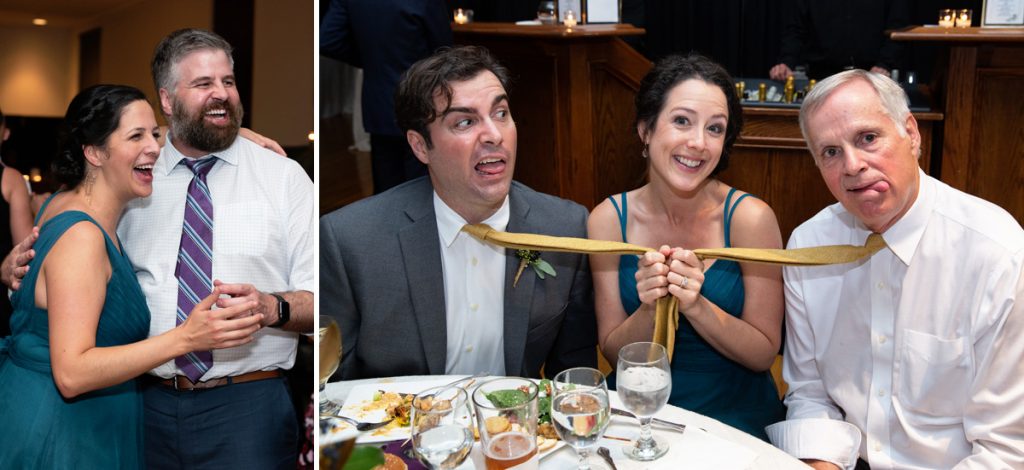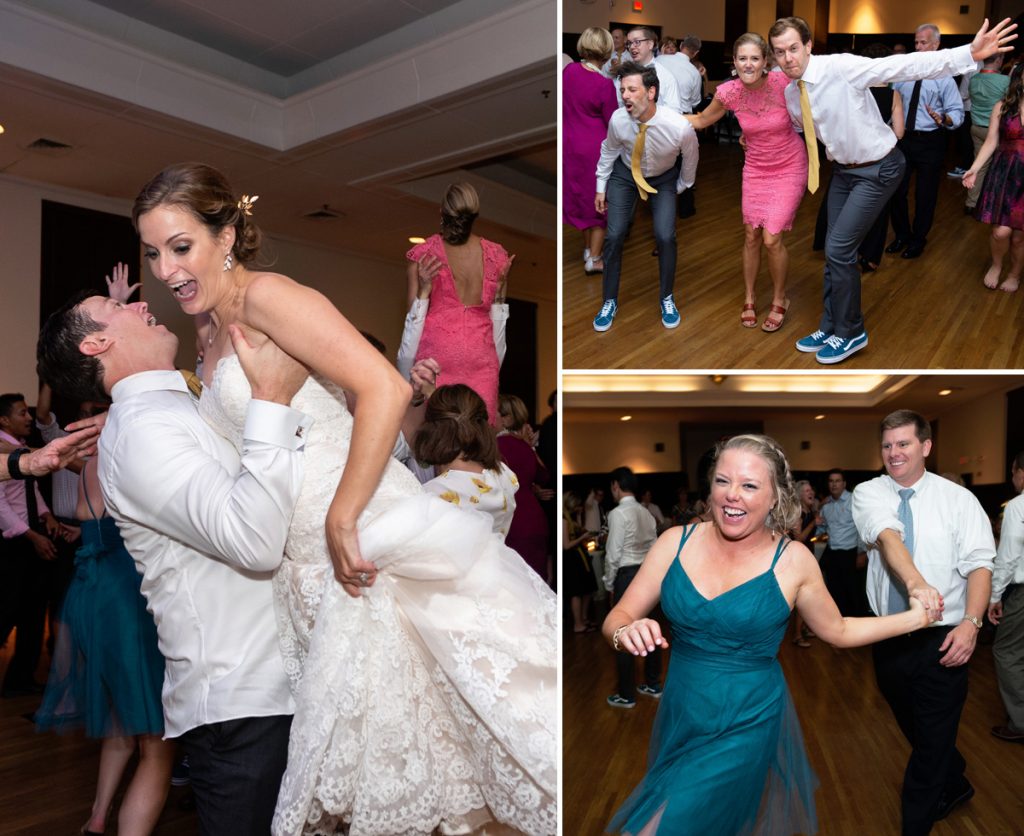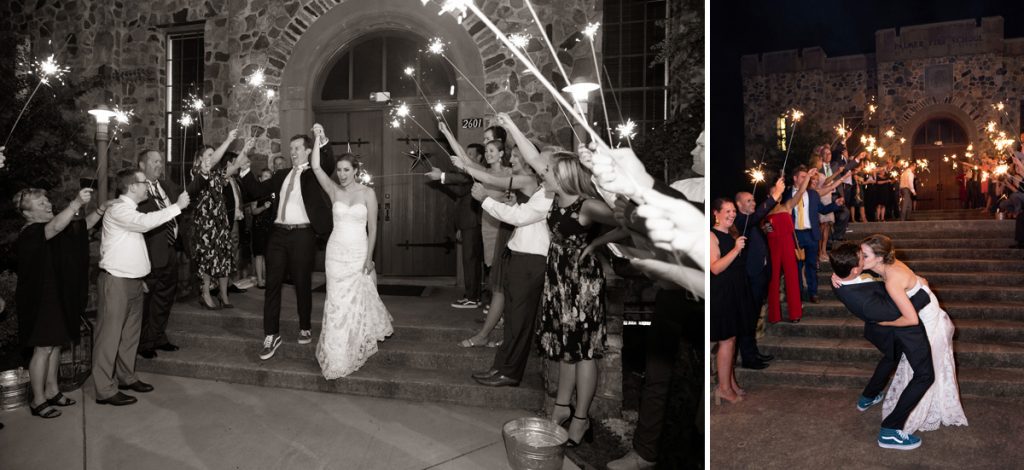 To see images from Anne & Andrew's engagement session, which took place at 3 different Charlotte locations, click HERE. You have to see the adorable shots with their sweet pup, Goonie!