Anne and Andrew are one of the most entertaining couples I've ever met.  From the very first moment I met them, we were laughing, and the more I discovered about them, the surer I became that their wedding was destined to be one for the ages.  As I move along with my post, I'll do my best to give you some of what I'm sure will be the hysterical highlights they have planned.  But first, how they got their start.
Anne and Andrew met at a Christmas party.  He hit on her, and she gave him her phone number.  Before too long, he was shooting her a 2 AM text asking her to dinner, and she accepted.  They ate tacos and drank margaritas and then ended up closing the bar.  Not a bad way to start a relationship.  All this time later, they're still as fun-loving as ever, and they've only discovered new and adorably strange ways to make one another laugh.  When I asked Andrew what he loved most about Anne, he said it was her beautiful smile and sense of humor.  And when I asked Anne what she loved about Andrew, said it was his fabulous booty.  I can only imagine that he'll be very photogenic from behind.
Andrew's proposal was just as cute and quirky as everything else about these two.  It took some prep, but when Andrew was ready, he got Anne in the backyard, dropped to one knee, and flicked a switch on his hidden remote control.  MARRY ME popped up in lights across the back fence.  The ring Andrew used once belonged to Anne's great-aunt Mabel, and the wedding band was designed to match the uniqueness of their precious heirloom.
For the engagement shoot, we started off at the UNC Charlotte Botanical Gardens and then moved over to Camp North End for a few additional shots.  We finished up at NoDa Brewing on Tryon.  Anne and Andrew's dog Goonie came along for the whole shoot.  One of my favorite moments came right at the end when Andrew busted out his mint condition Reebok pumps for a few portraits.  Pretty dang funny.  He's promised to bring them to the wedding a repeat performance.  Since Andrew was the mascot for the University of North Carolina at Wilmington, I'm also hoping he'll bring all or part of his Sammy C. Hawk costume—I wouldn't put it past him.
Based on how much fun we have had during our time together for the engagement shoot and throughout the planning process, I can only imagine how epic this wedding is going to be. They have more than a few tricks up their sleeves to delight their guests.  Can't wait to see these two later today to get the party started.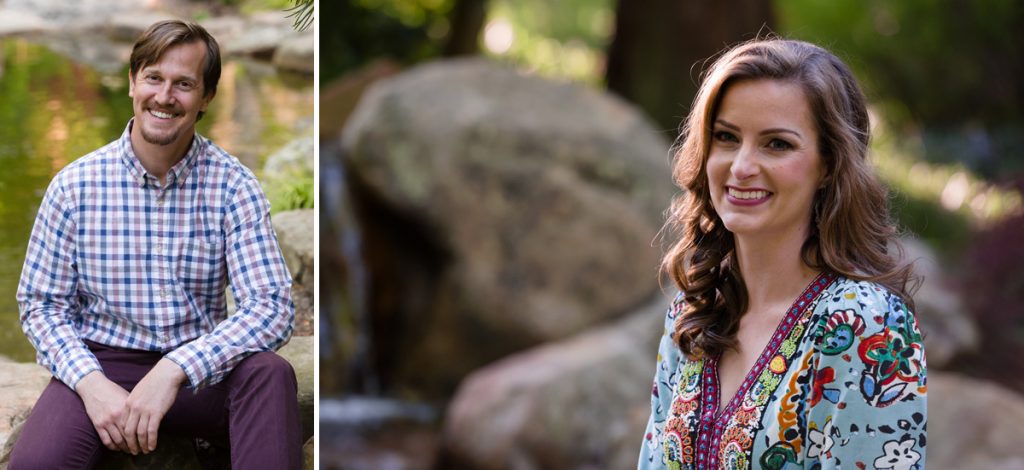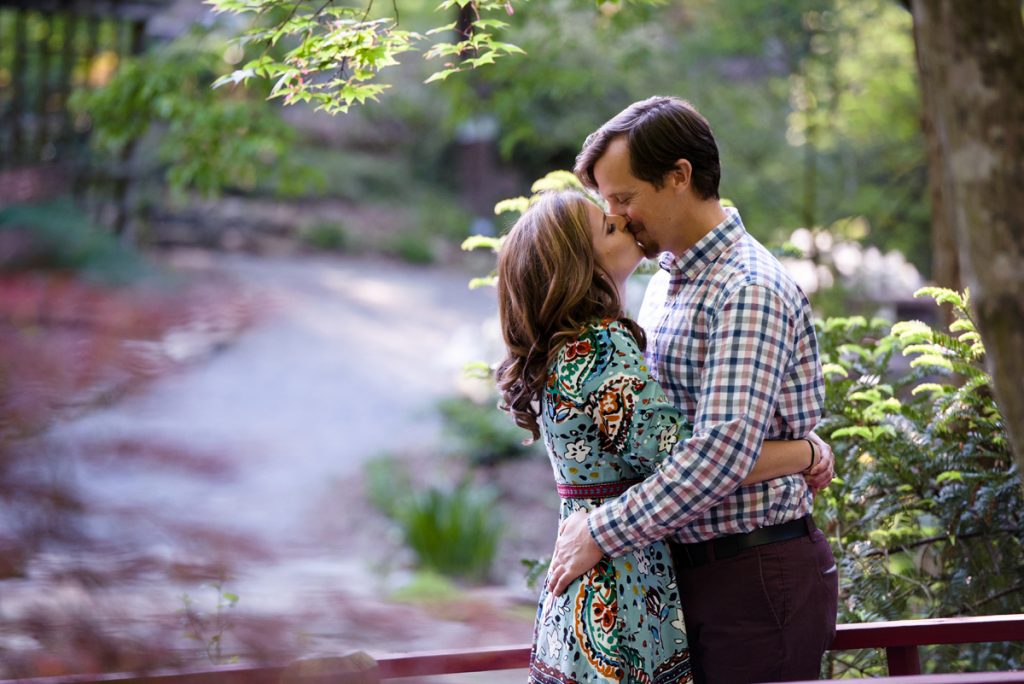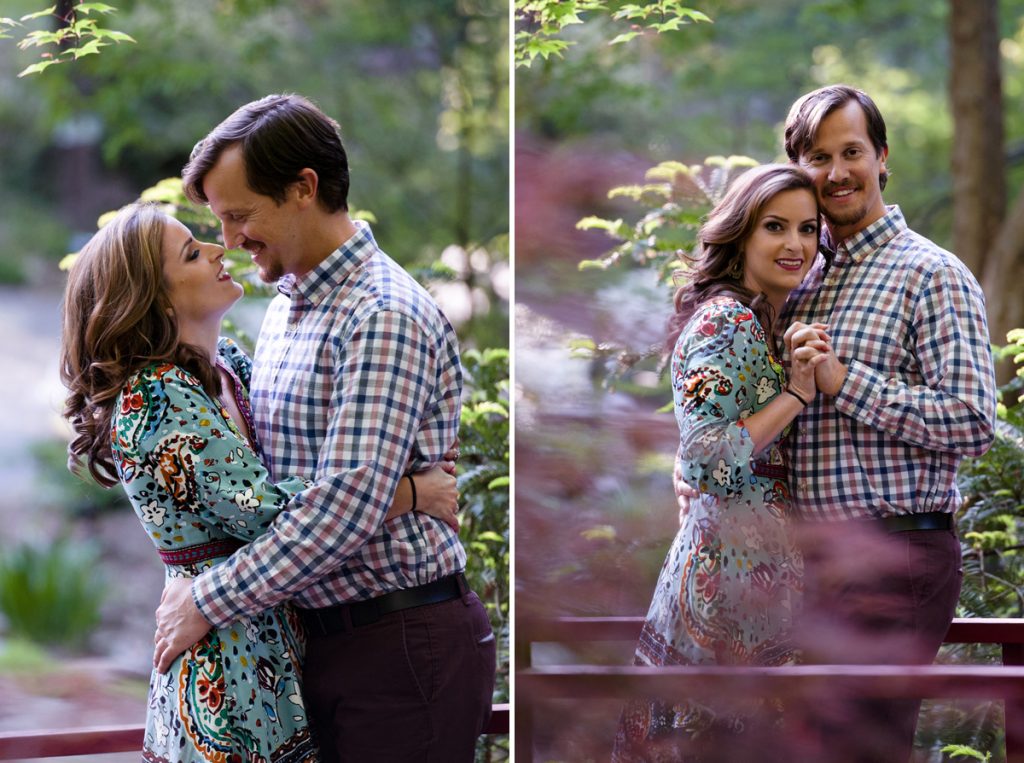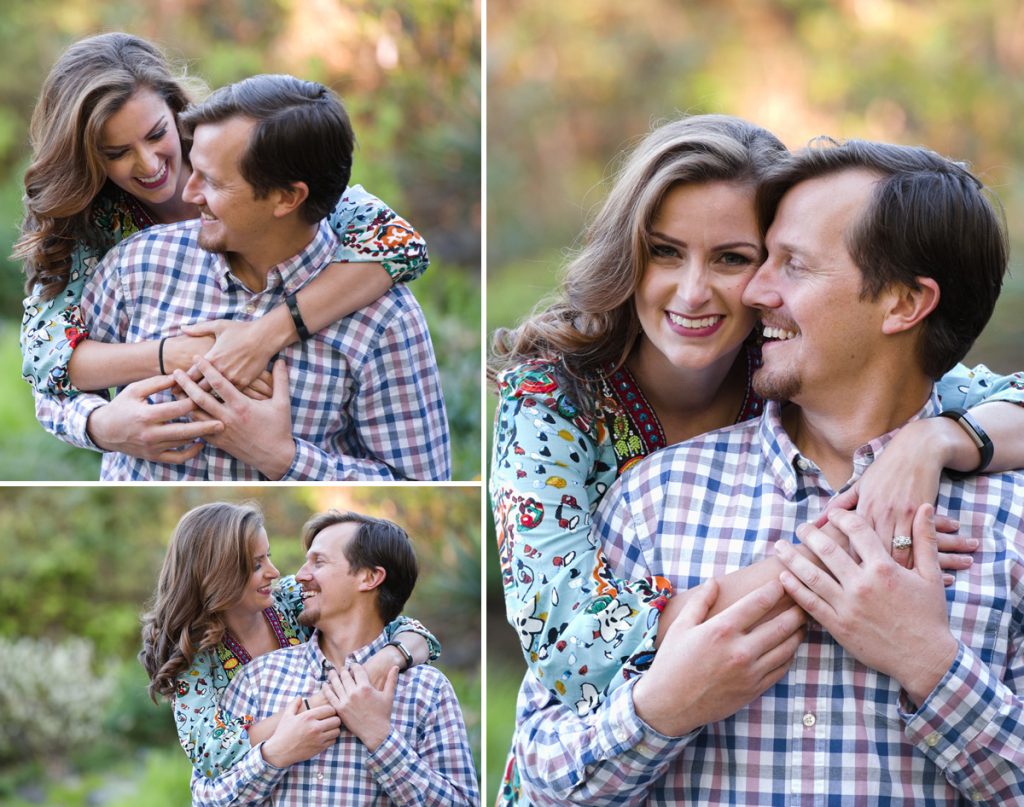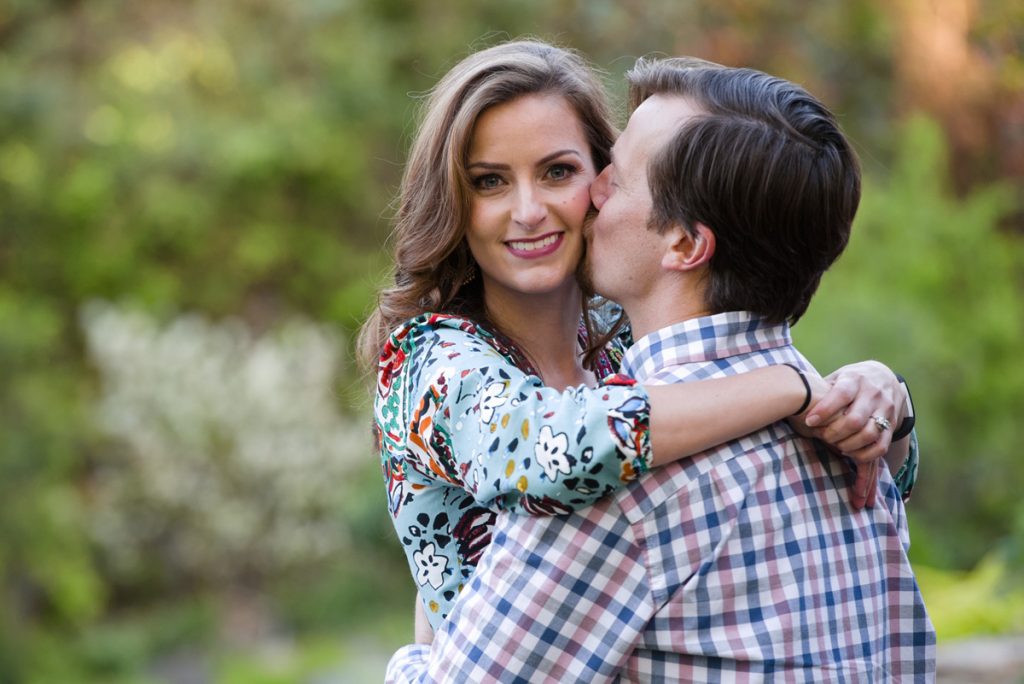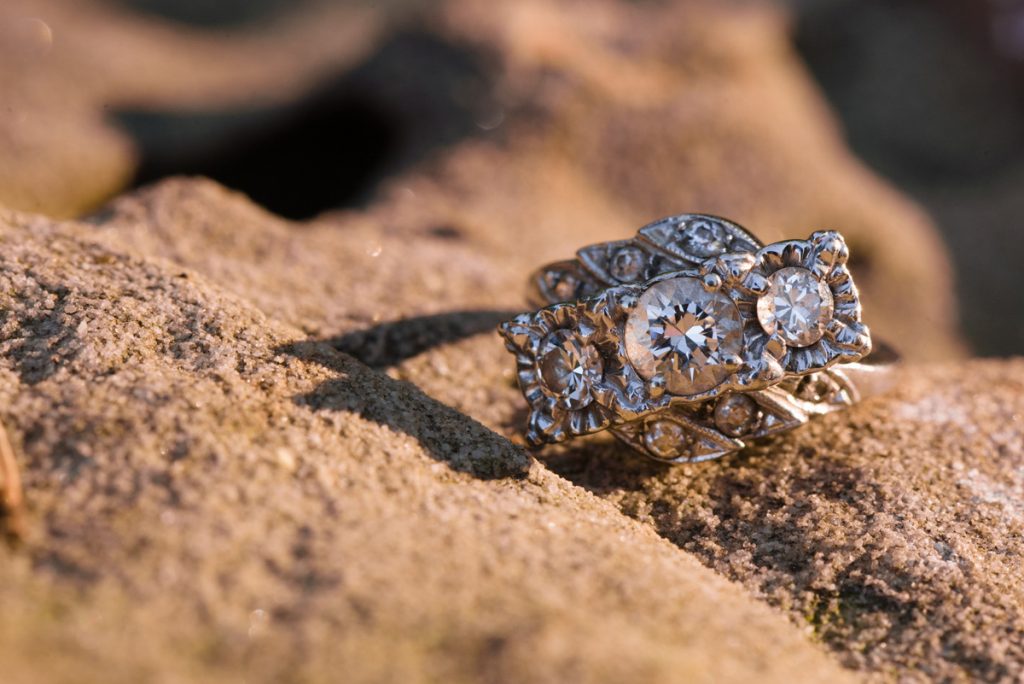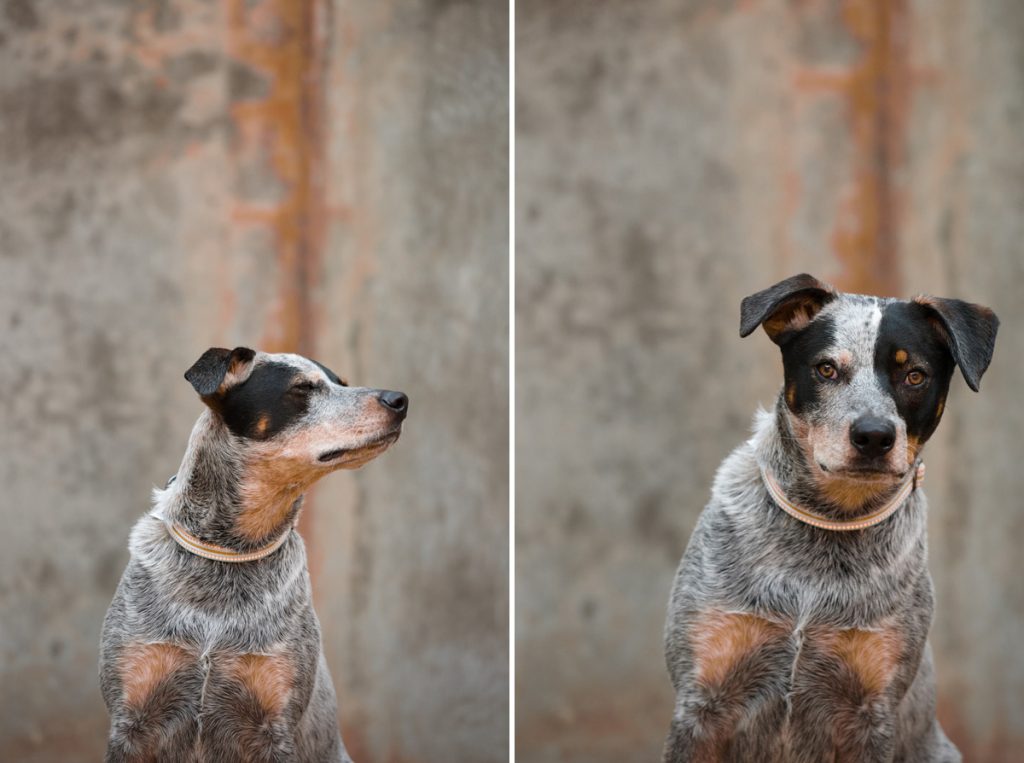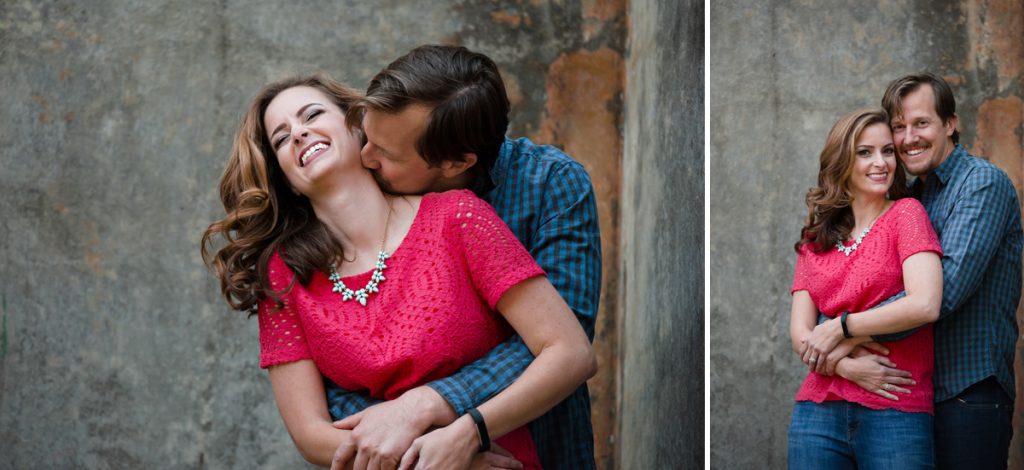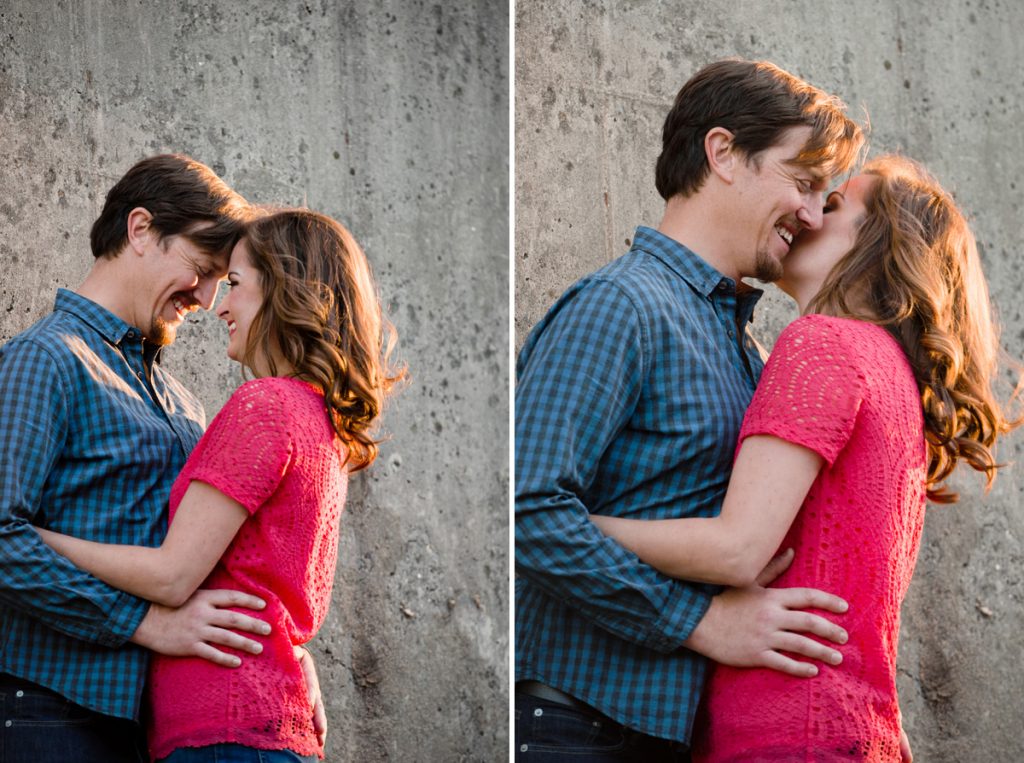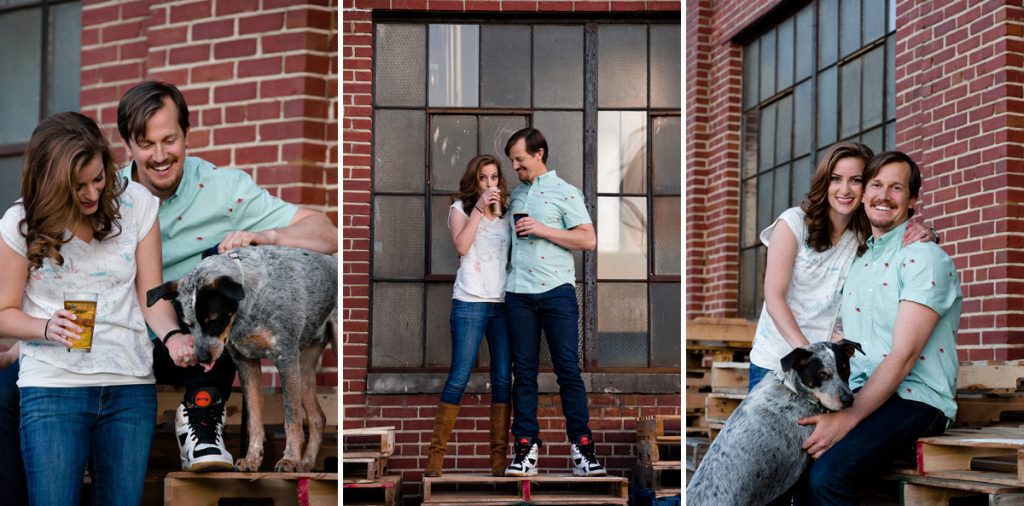 Check out another Camp North End engagement session here.