Elizabeth and James are a unique mix of "adorable young couple" and "been there/seen it all."  They have, after all, known one another since high school, when they connected in the stands of a hockey game after James broke his hand and, being unable to play, he ended up sitting next to Elizabeth's family.  Fast forward through prom and dates and getting engaged and there they were, standing together at the altar.
Elizabeth and James got ready at their reception location, the new Kimpton Tryon Park Hotel. I could have taken the girls in any direction for pre-ceremony portraits and had an endless number of incredible backdrops (I love shooting in uptown!) but I decided to take Elizabeth and her girls for portraits in Romare Bearden Park.  After finishing with the group, I asked one bridesmaid to stay behind to assist me as I captured solo images of Elizabeth. We were just getting started when we suddenly heard a chorus of voices yelling in the distance.  We turned to see a group of around 20 young guys sprinting in our direction, hollering incoherently.  A little apprehensive, we waited for them to arrive, and when they did, they confessed that they were on a scavenger hunt and a photo with a bride would pretty much assure them of winning the whole thing.  And who were these guys?  A hockey team.  Of course.
Elizabeth and James were married in a charming ceremony at the Great Aunt Stella Center on Elizabeth Avenue, which is a beautiful venue I hadn't had the change to visit for a few years.  If you're looking for an interesting alternative to a more traditional church ceremony, this place is well worth a look; it's a lovely building with a rich history, and it's in the heart of uptown. After the ceremony, we made our way back to the Kimpton Tryon Park Hotel for their reception.  This was another great choice, and I'm sure it's a venue I'll be working more and more in the coming years.  The reception space was so modern and vibrant, and the whole establishment was decked out with truly stunning furniture and décor.  It's definitely a venue with endless possibilities. One of the best parts of the reception—and I know this was really important for Elizabeth and James—was the band.  They chose Bounce Party Band, and in addition to being outstanding in general, they kindly accommodated one of the groomsmen, who got up on stage with the bride and groom and, with the band accompanying him, performed Tom Petty's "Free Fallin'."  Just awesome. As much as I didn't want the party to end, capturing Elizabeth and James emerging from the hotel onto a crowded Saturday night street in uptown Charlotte for their sparkler exit was about as perfect of a finish as you could get. Truly an incredible celebration, beginning to end.
I'm just so happy for these two, and it was such an honor to be there with them on their wedding day.
Wedding Coordinator: Candace Primm of Erin Padgett Events
Ceremony Location: The Great Aunt Stella Center
Officiate: Calvin Coolidge Wilson
Reception Location: Kimpton Tryon Park Hotel
Hair and Makeup: Sabrina Simpson of Be Pretty
Floral Design: Lori Wolno
Cake and other sweet treats: Amelie's French Bakery
Band: Bounce
Ceremony and Reception Guitarist: Joey Rincon
Bridesmaid's Dresses: Brideside
Tuxes: The Black Tux
Thank you to my incredibly talented second photographer, Emily, for her beautiful images.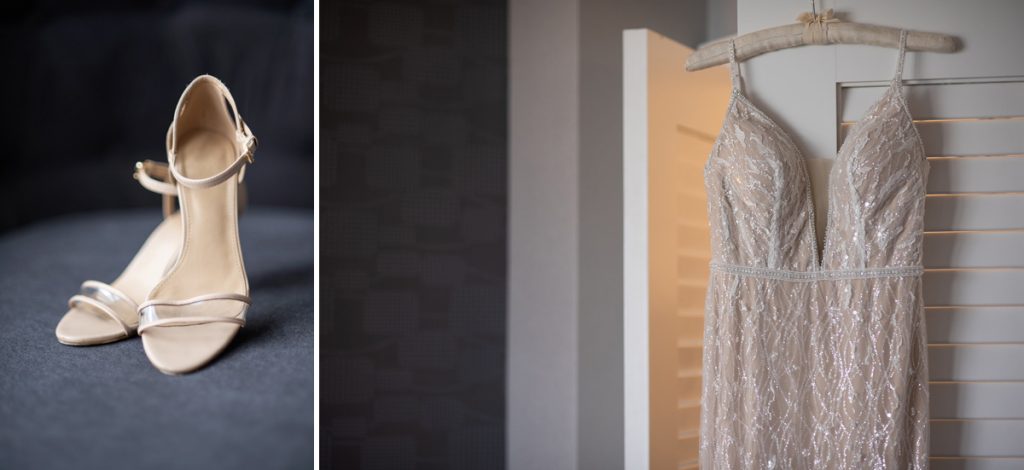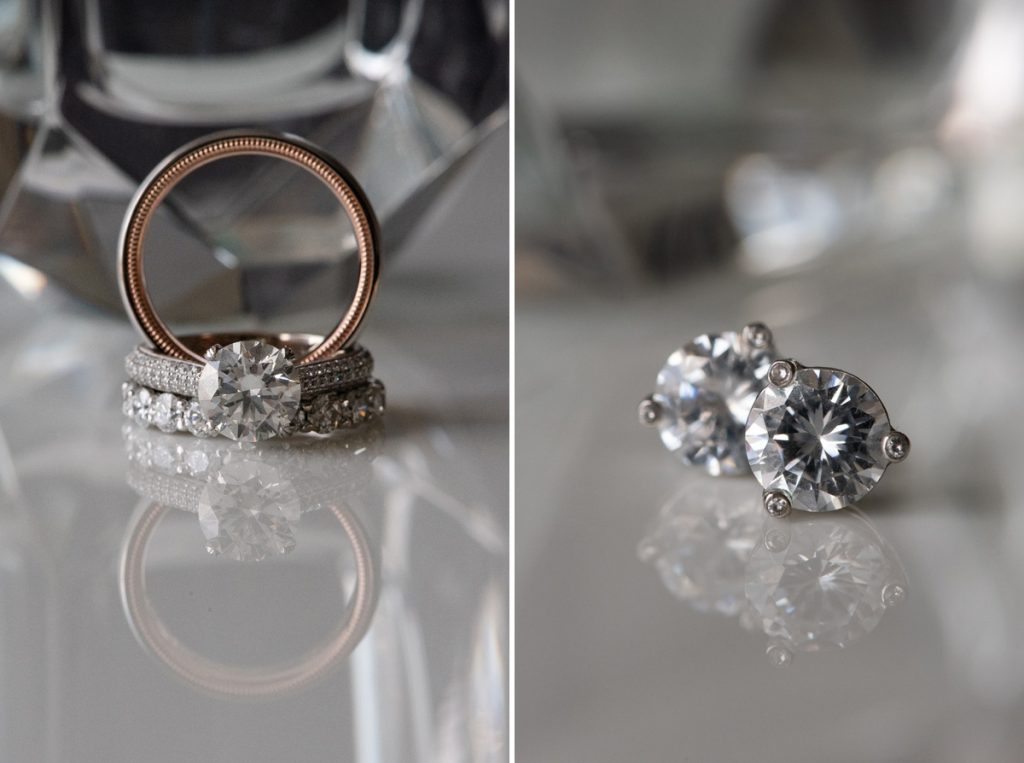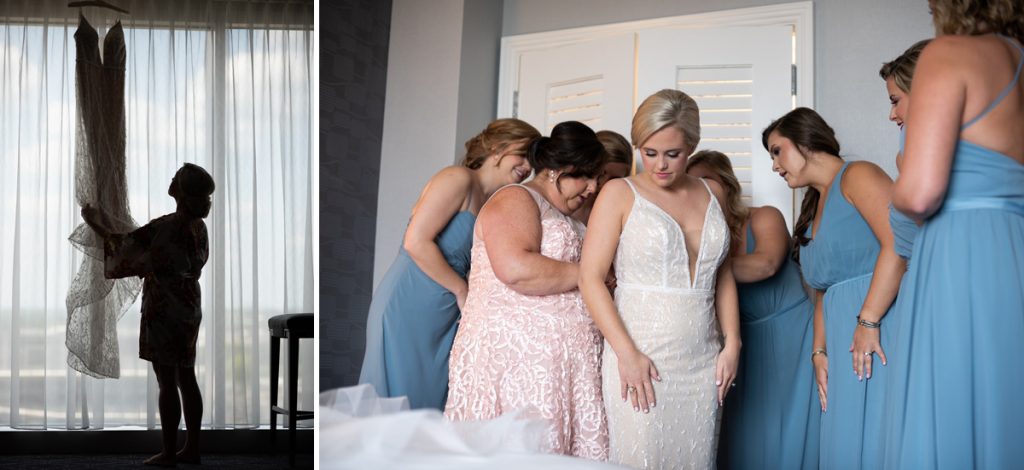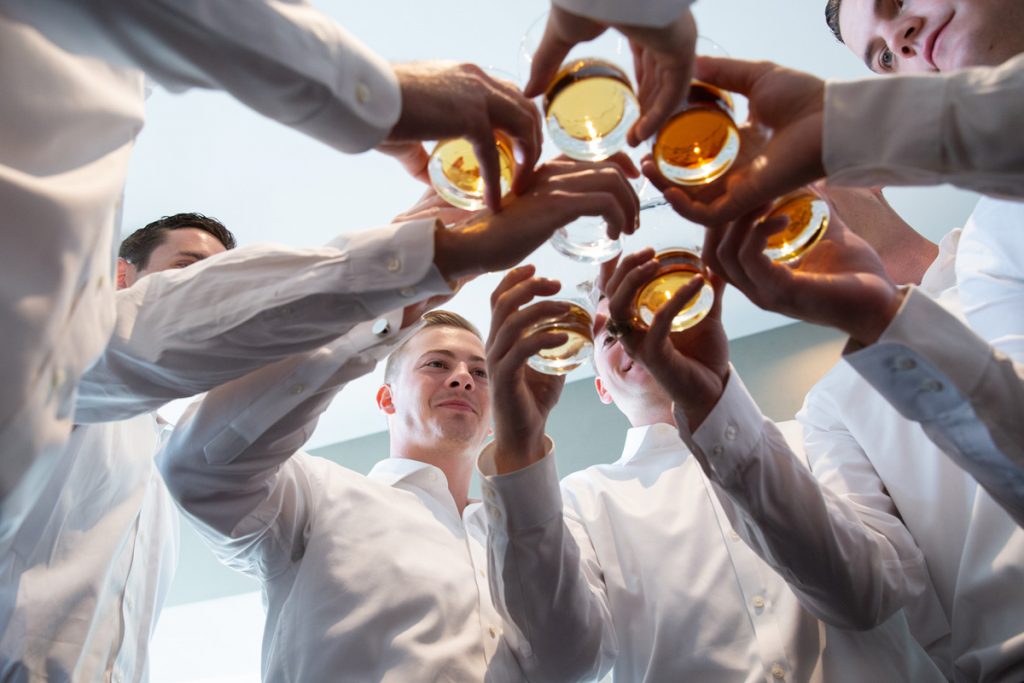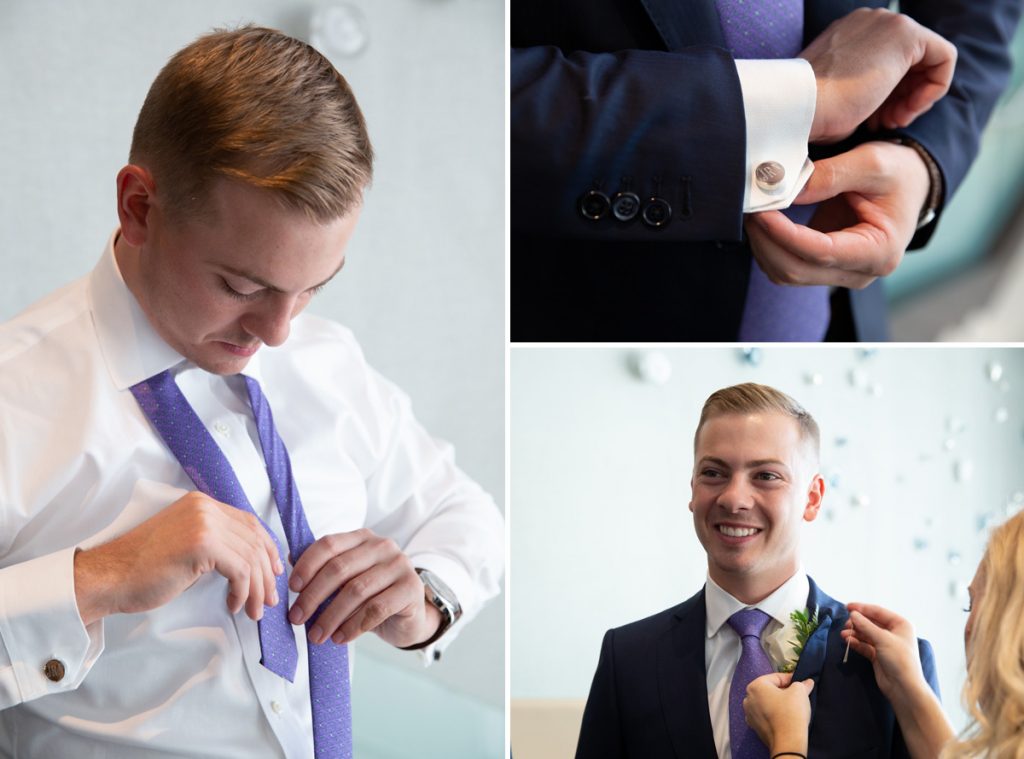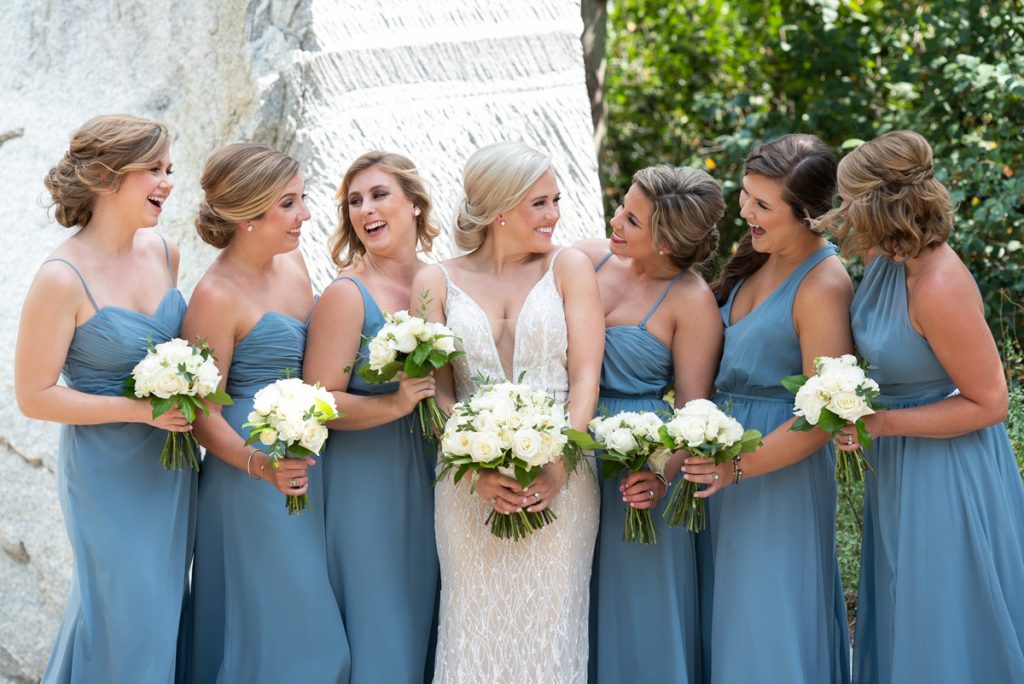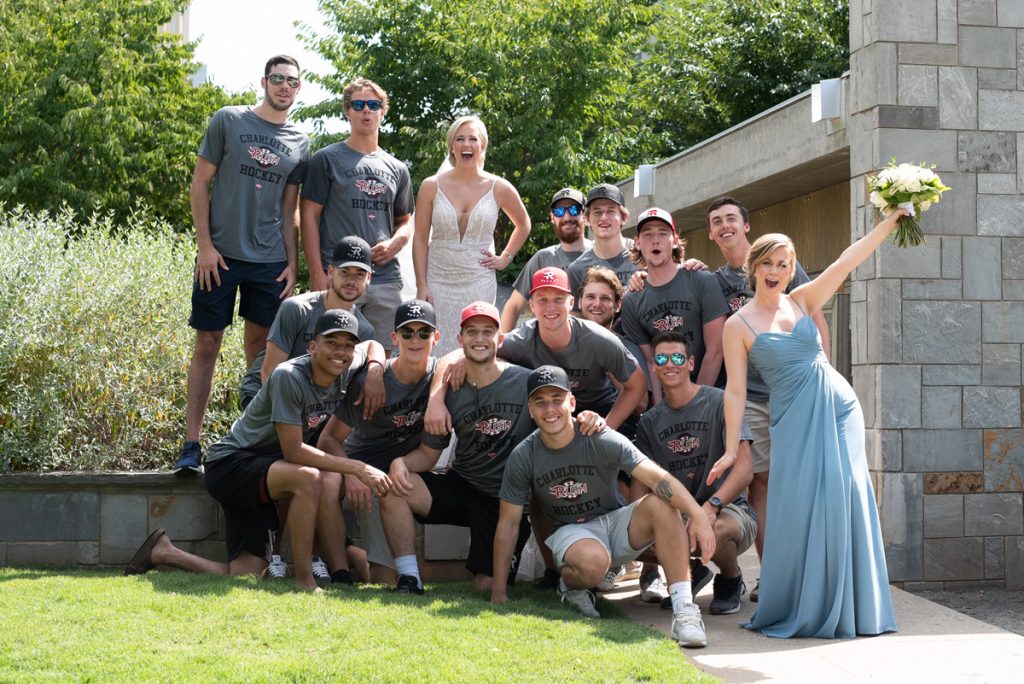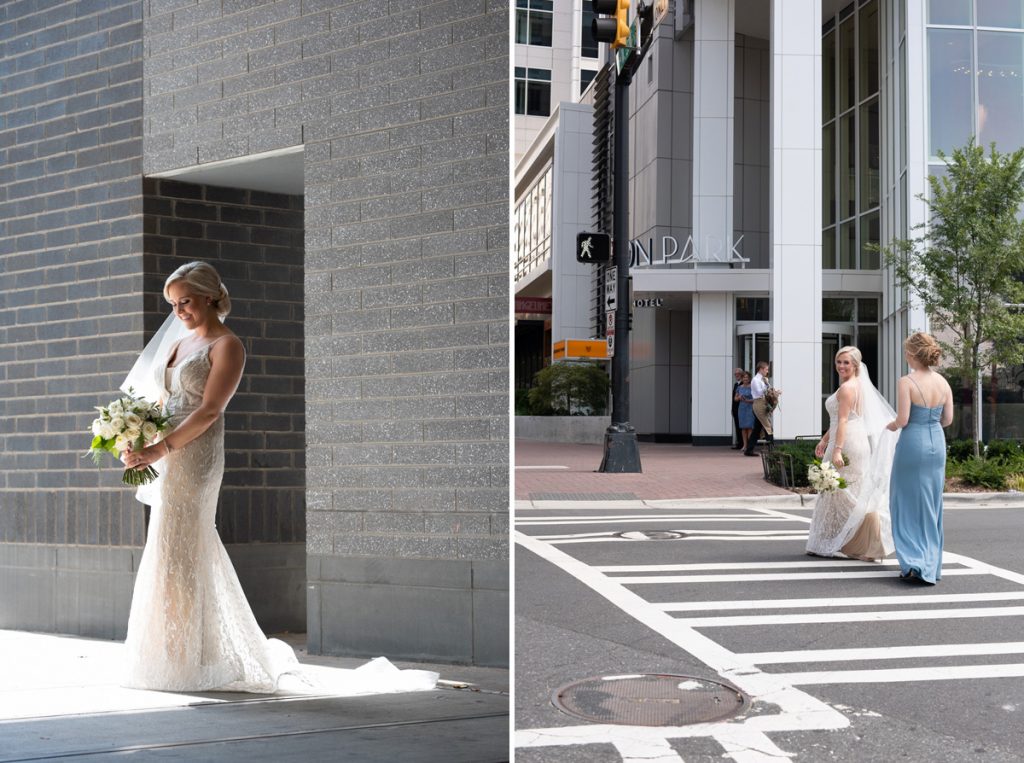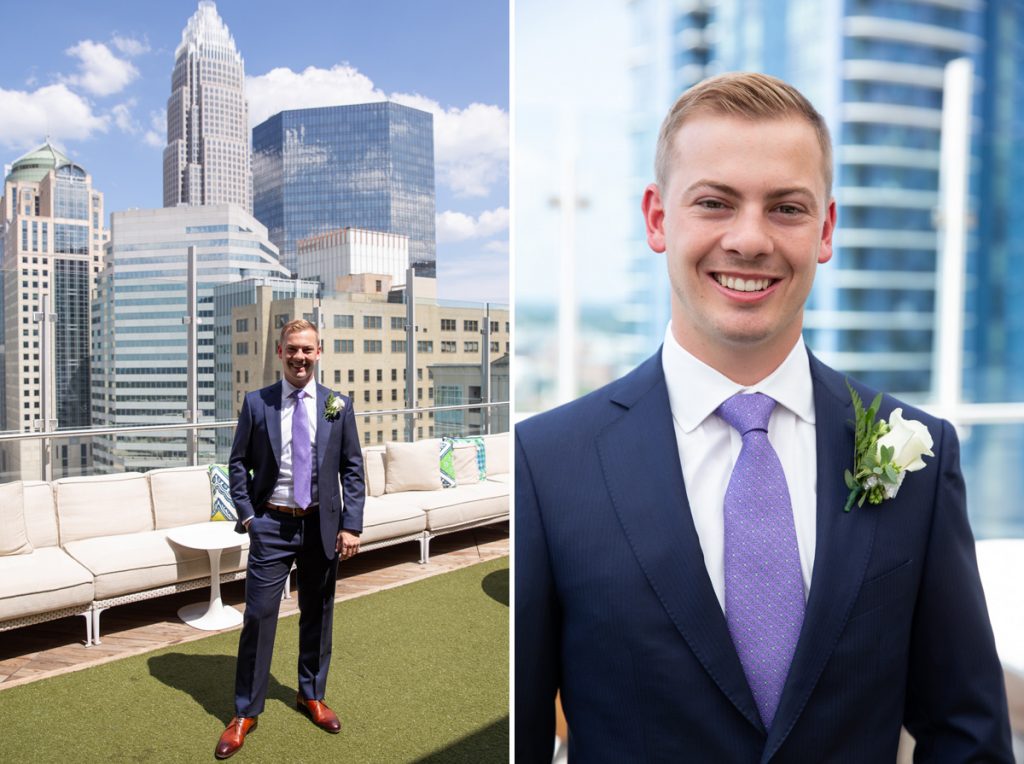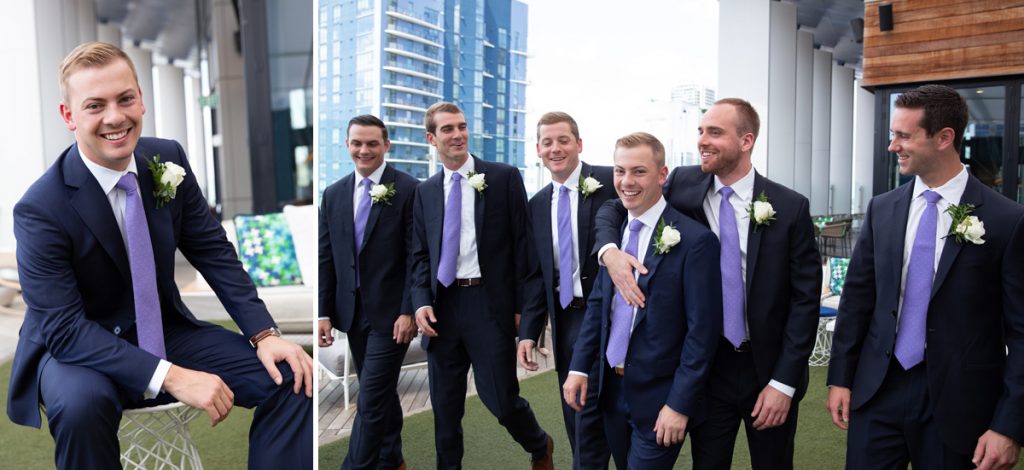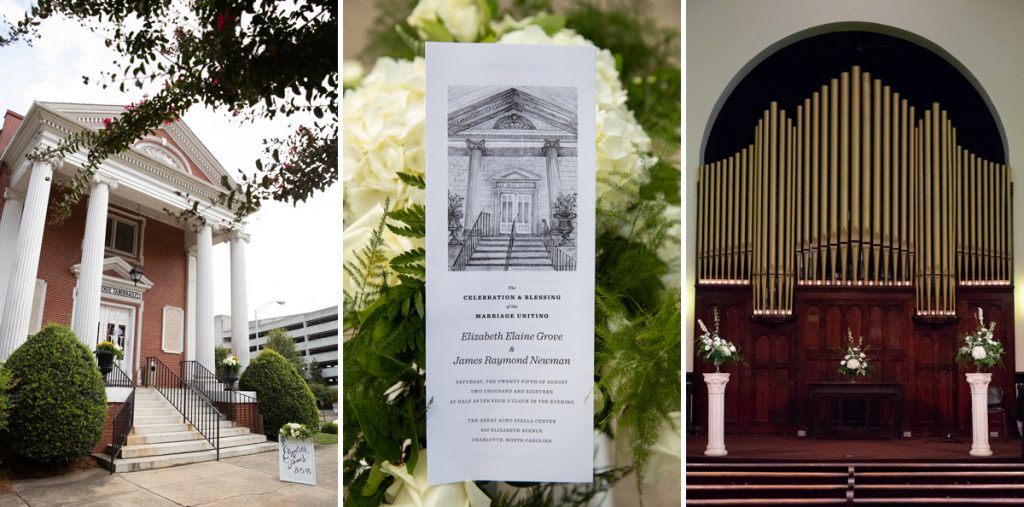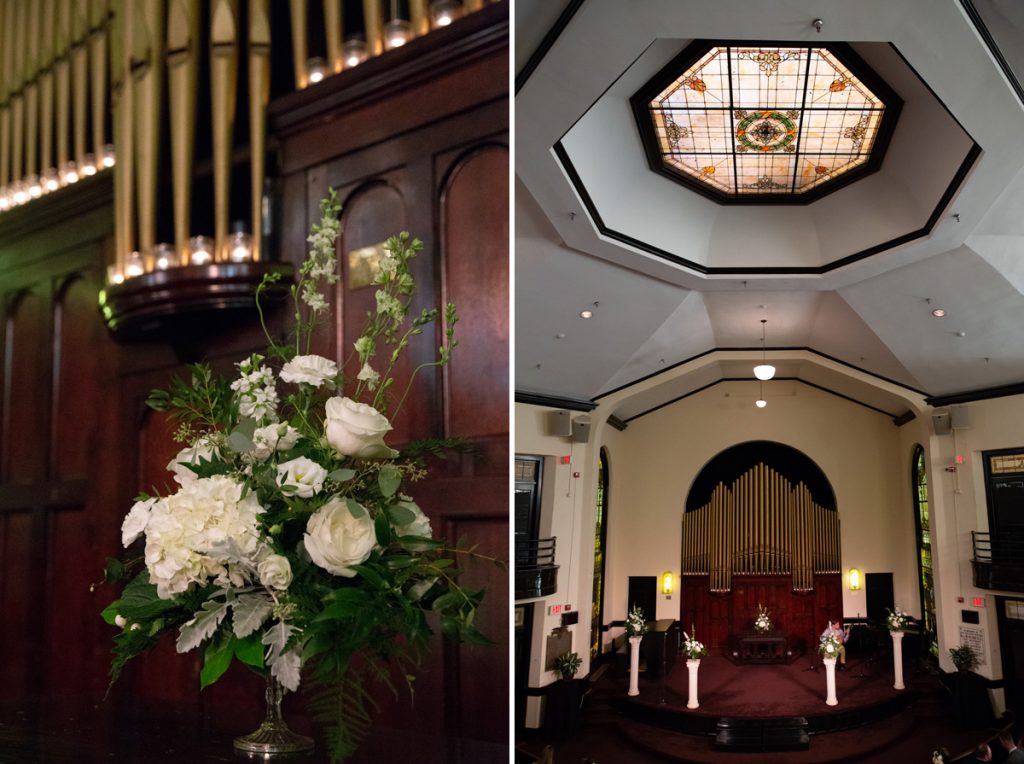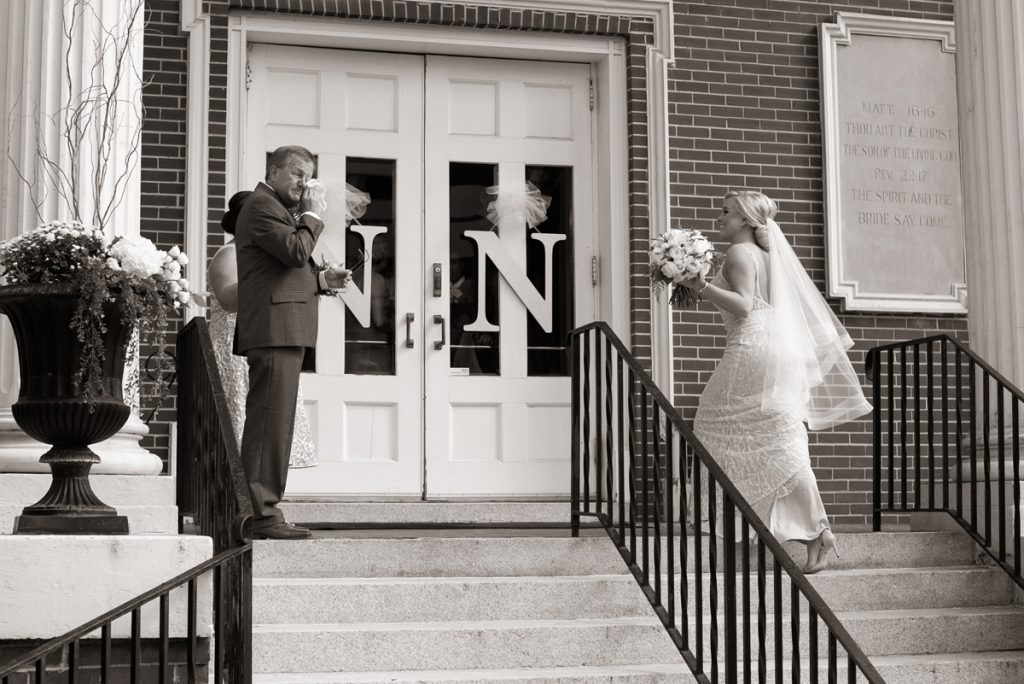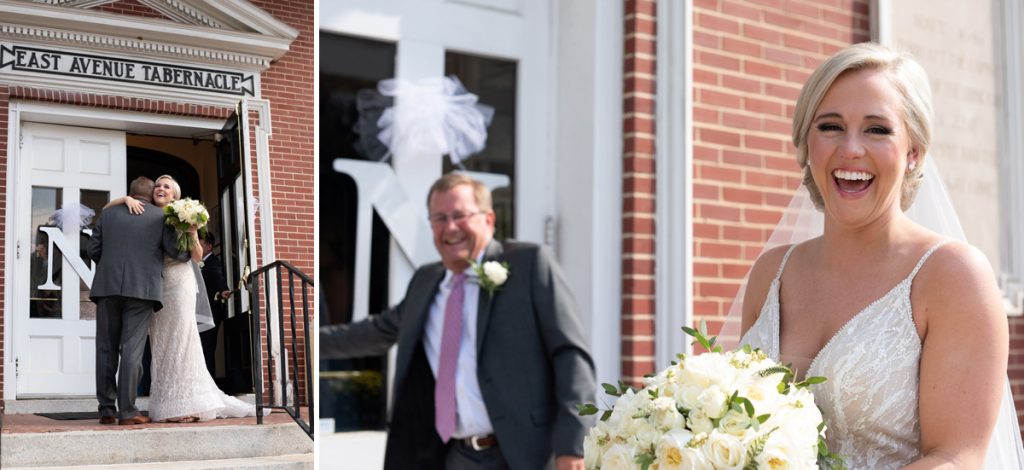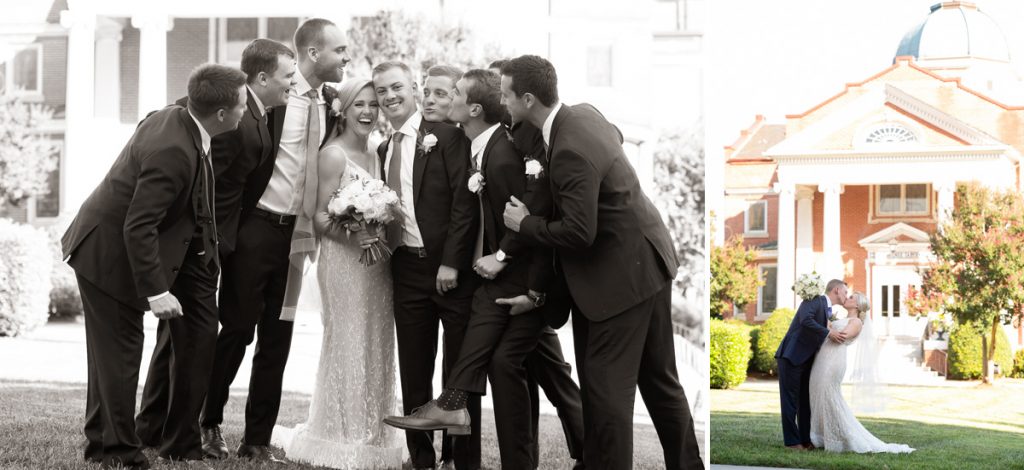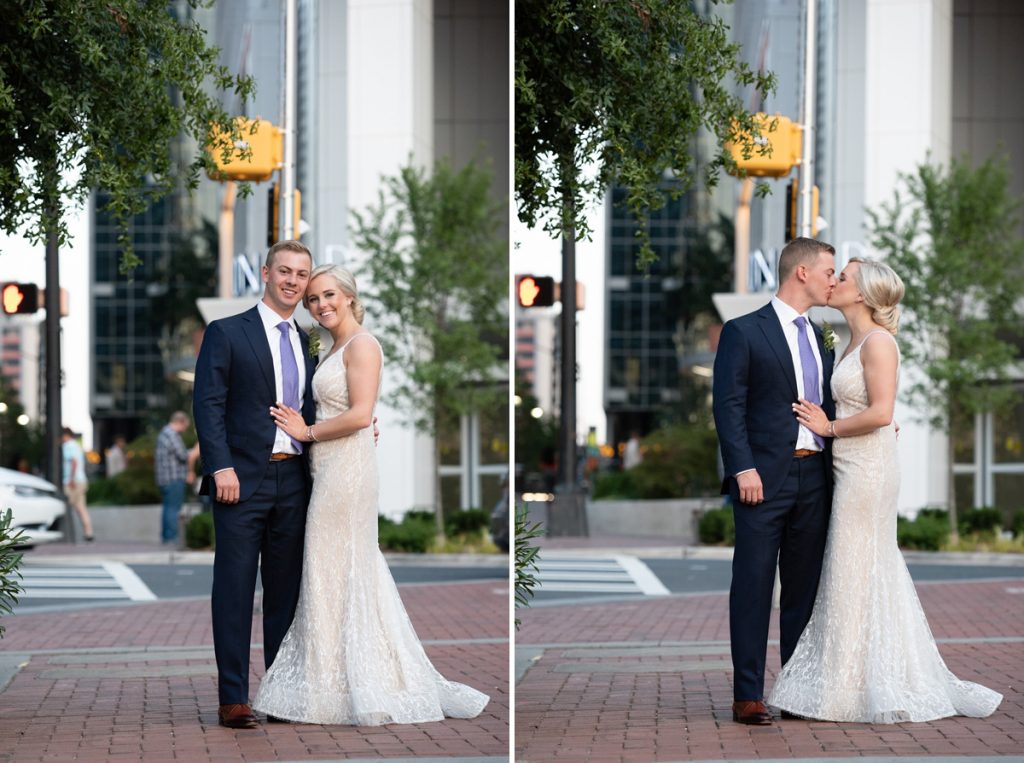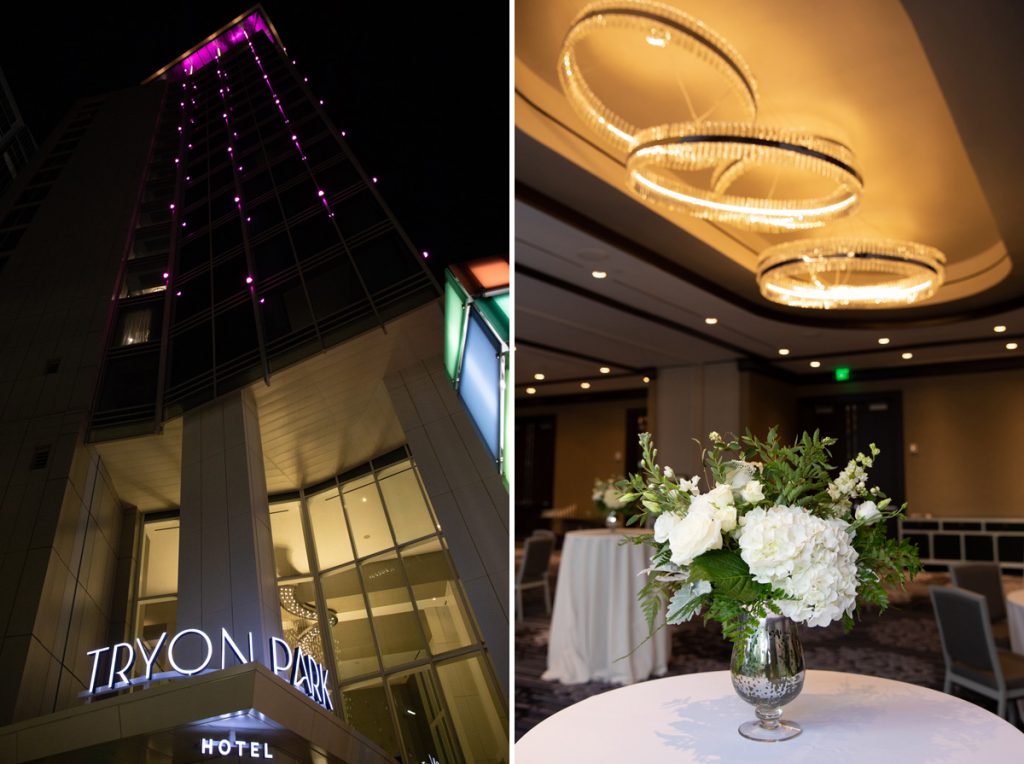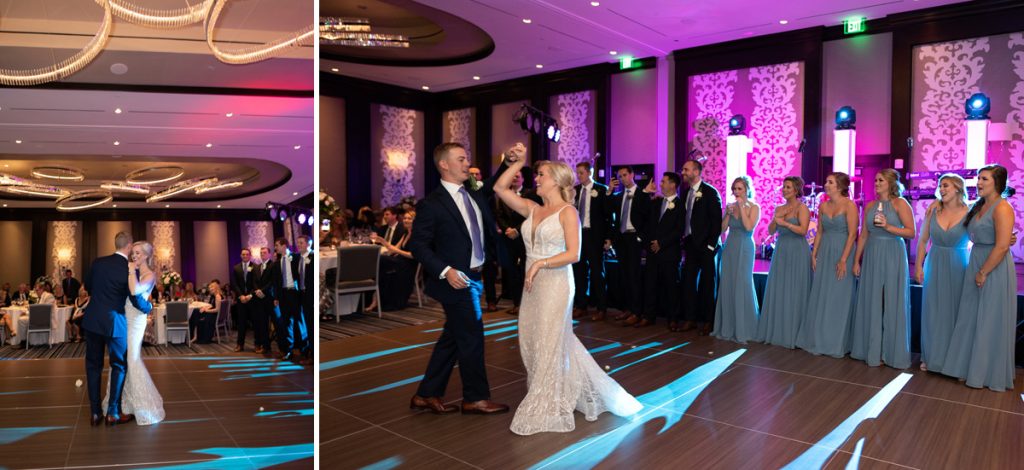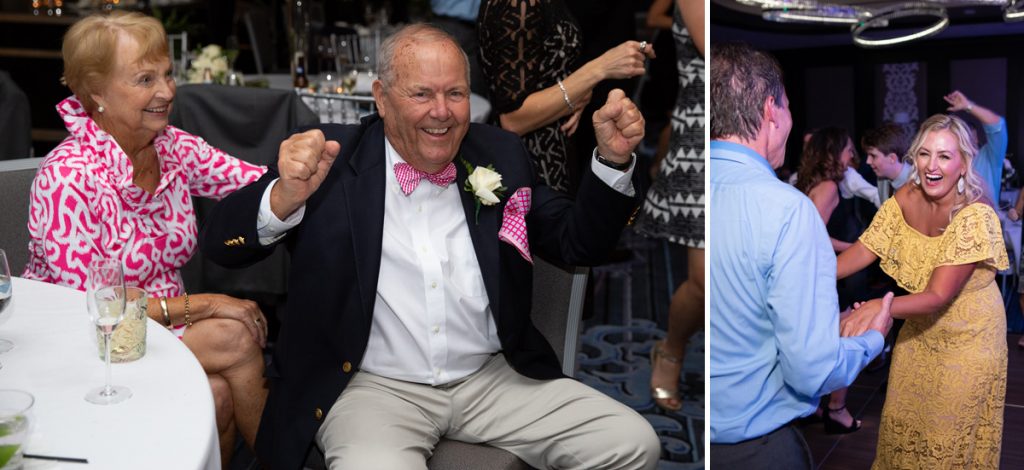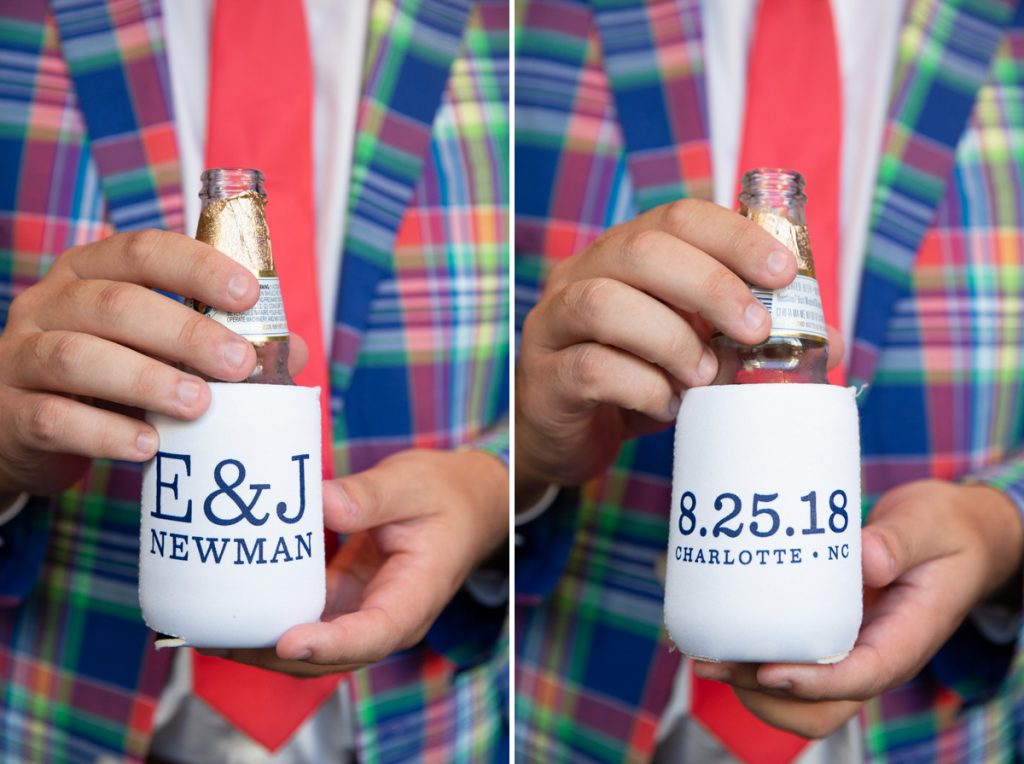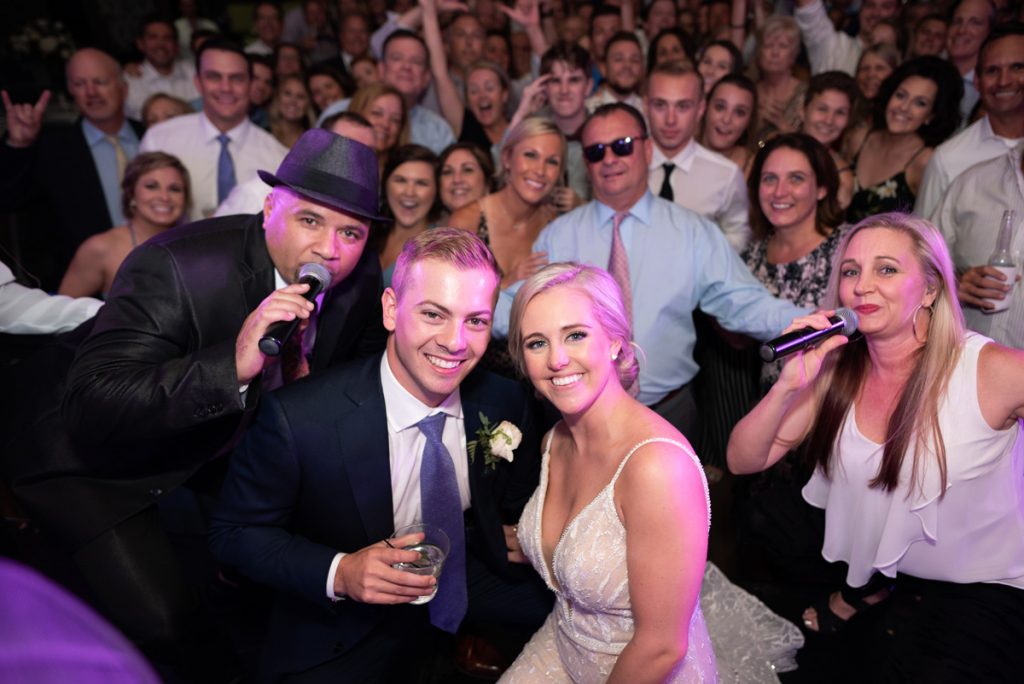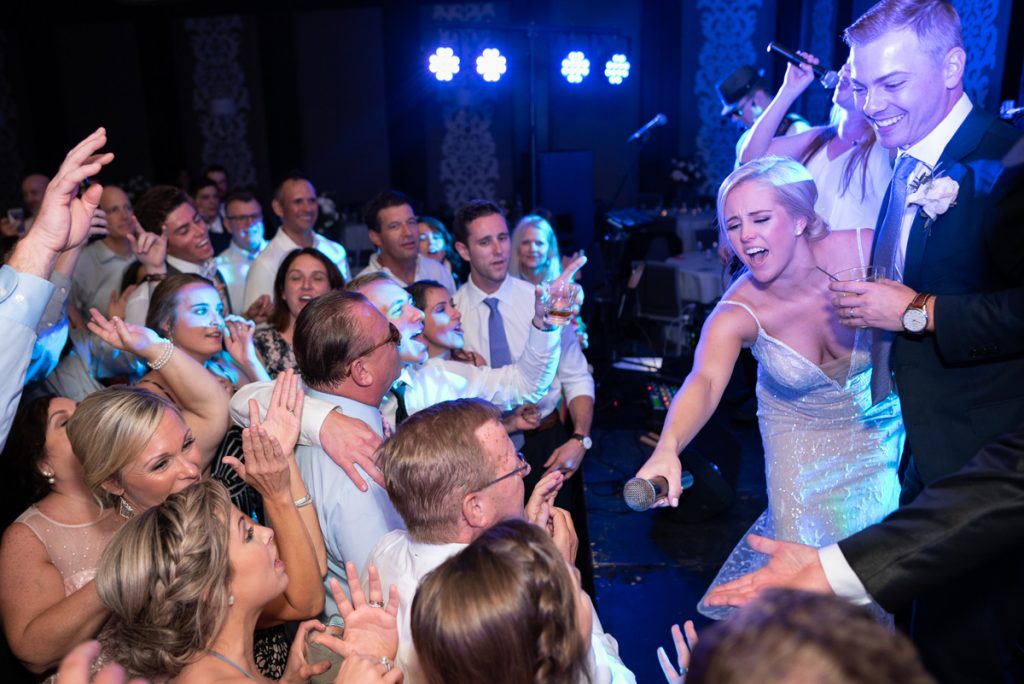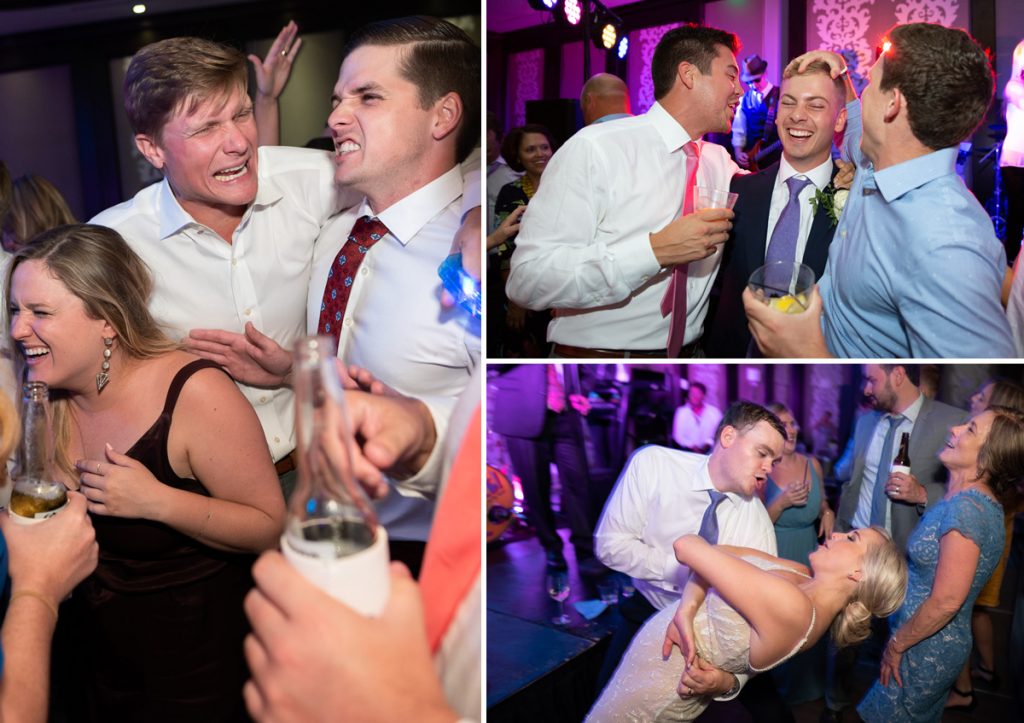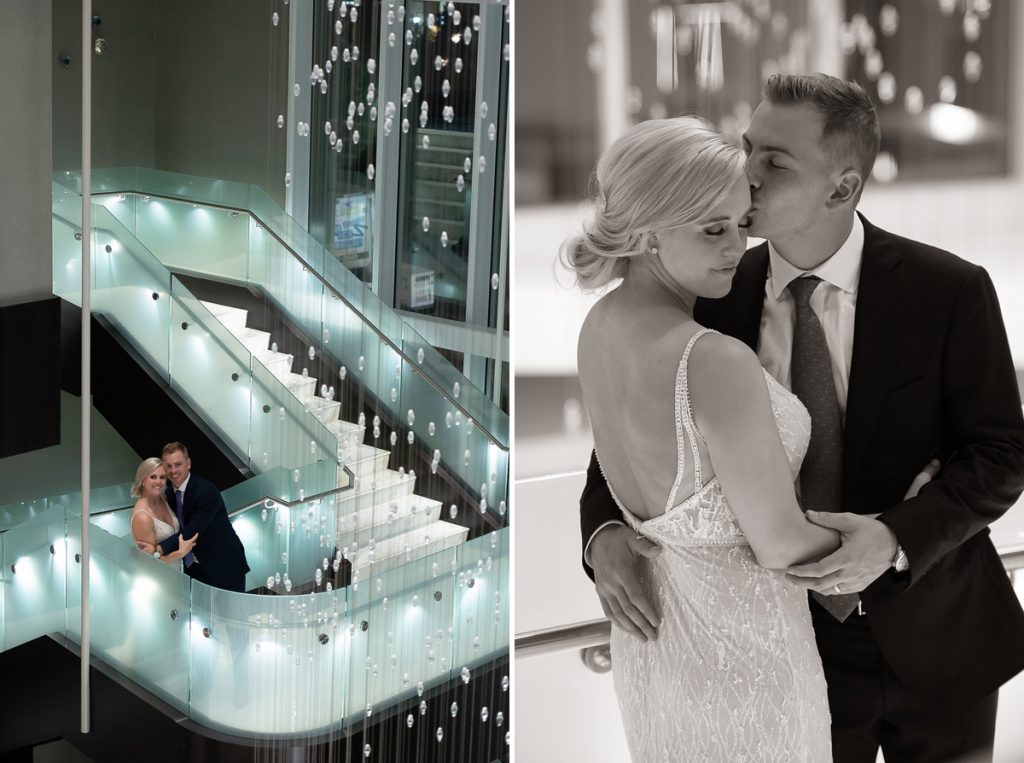 You can check out Elizabeth & James' engagement session at Charlotte's historic Camp North End HERE.